Australian police said they were investigating after a teenager smashed an egg on a controversial right-wing lawmaker who had blamed New Zealand's mass mosque shootings on the country's immigration programme.
The footage, shared widely on social media, showed Senator Fraser Anning being approached from behind at a political event on Saturday, before having an egg cracked on the back of his head.
The footage showed Anning appearing to try to hit the person, before that person was dragged to the ground.
Victoria Police released a statement saying the incident was being investigated "in its entirety" and that it involved a 17-year-old boy.
Anning has received widespread condemnation following comments he made, saying that the cause of New Zealand's worst peace time shooting was letting "Muslim fanatics" migrate to the country.
"(Anning's) conflation of this horrendous terrorist attack with issues of immigration, in his attack on Islamic faith specifically, these comments are appalling and they're ugly and they have no place in Australia," Australia's Prime Minister Scott Morrison (photo) told journalists on Saturday.
Calls to Anning's electoral and parliamentary offices went unanswered on Sunday.
A GoFundMe campaign had raised more than A$19,000 (RM55,108), for the teenager to cover the cost of legal fees and so he could "buy more eggs," by Sunday and the hashtag #EggBoy was trending on Twitter.
Meanwhile, Australia's immigration minister announced on Saturday that controversial conservative speaker Milo Yiannopoulos would not be allowed to enter Australia following Yiannopoulos describing Islam as a "barbaric" and "alien" religion.
"Yiannopoulos' comments on social media regarding the Christchurch terror attack are appalling and foment hatred and division," Immigration Minister David Coleman said in a statement.
Australian Brenton Harrison Tarrant, 28, a suspected white supremacist, was charged with murder on Saturday after 49 people were killed and dozens wounded in mass shootings at two New Zealand mosques. - Reuters/mk
49 sejadah dibentangkan di Melbourne...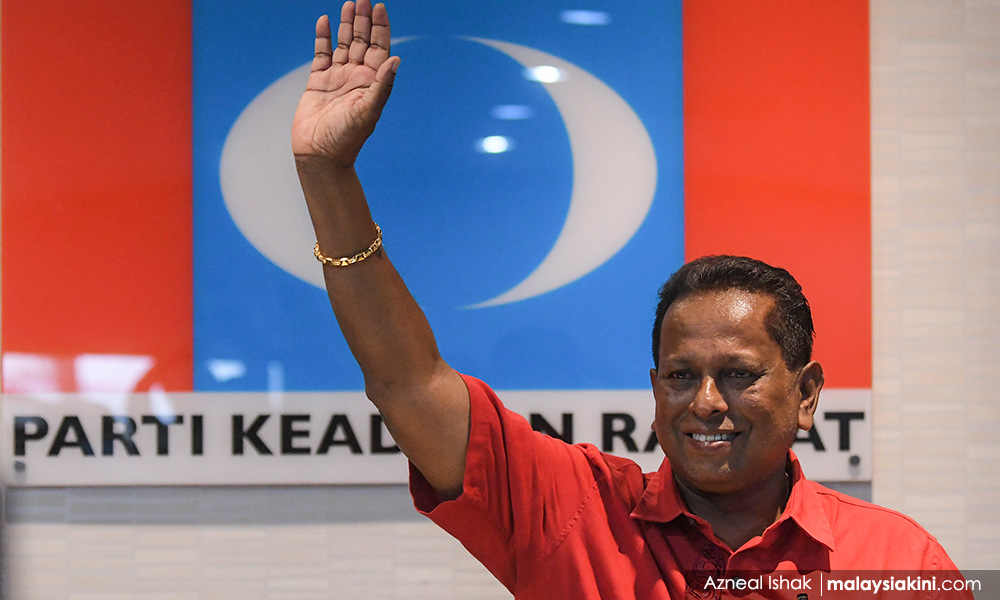 My sympathy goes to Dr Streram...
Let me declare, at the outset, that I do not know Dr S Streram personally. I have never met him. Before GE14 and his subsequent court challenge for being denied entry into the nomination centre, I had never heard of him. However, that does not mean I am unable to support a politician whom I know absolutely nothing about. How many voters personally know the candidate they voted for, anyway?
Mine will be a sympathy vote for Dr Streram. Sympathy vote, according to the Cambridge Dictionary, describes an occasion when a lot of people vote for or support a particular person because he or she has suffered recently. An example: He won the award, but some suspected he got the sympathy vote following his struggle with cancer.
Oh yes, I have a lot of sympathy for Streram. I understand his journey from GE14 till now has not been a bed of roses. He had to undergo multiple challenges, which a lesser man would not possibly be able to handle nor wish to tolerate. He has been bullied, ridiculed and vilified publicly, this past week in particular.
To begin with, he was given a tough seat, Rantau, to contest in GE14. Party bigwigs will normally secure all the prime seats for themselves first, leaving the less winnable constituencies to the lower echelon within the party. Apparently, Streram falls into the second category, being only the PKR Rembau division deputy chief.
The opponent in Rantau was none other than the former Negri Sembilan menteri besar and current Umno boss Mohamed Hasan. Streram would have faced an uphill task, had he even been given the opportunity to file his nomination papers. Streram took his case to court and only after nine long, agonising months did he secure the verdict which was rightly his.
I wonder what happened to the returning officer concerned for his role in the case. Was he ever reprimanded? He should be barred from ever being assigned the task again, for by his action on that nomination day, he had dealt a great injustice to a bona fide electoral candidate. A few days ago, Streram was greatly shocked to learn that his party colleague and Segamat MP Edmund Santhara had lodged a police report against him for an unpaid loan of RM62,000.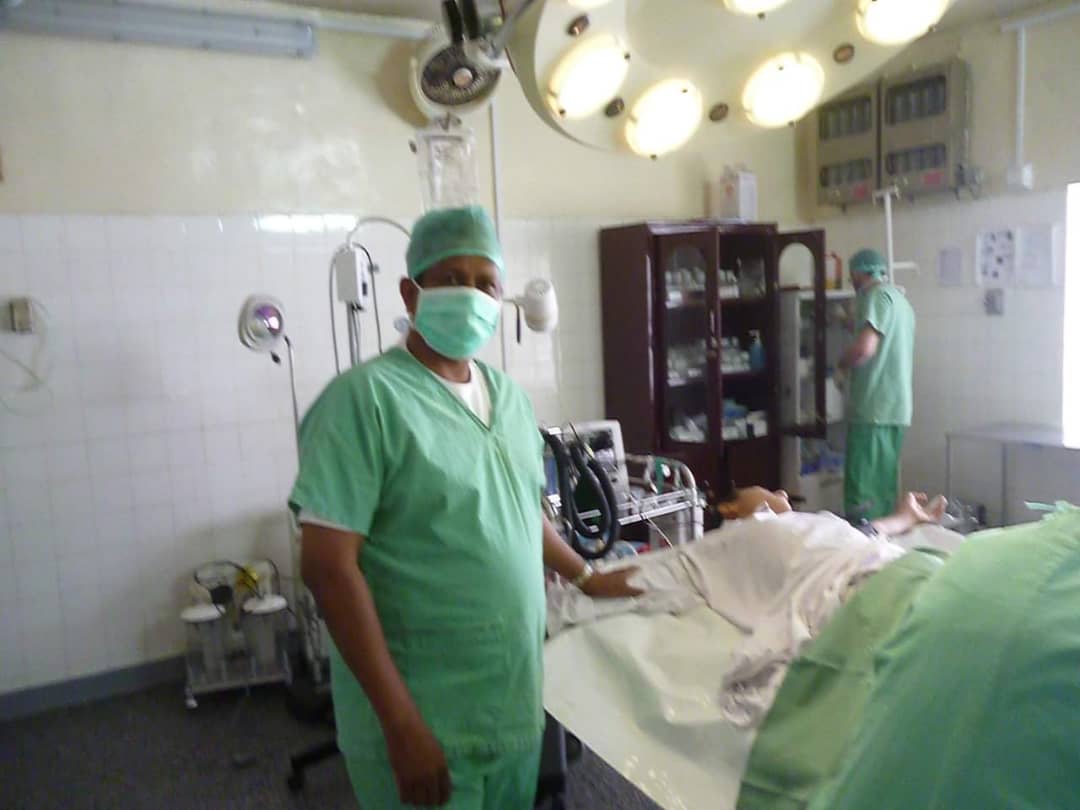 "Beliau merupakan seorang doktor, seorang pakar bius yang pernah memberi khidmat sukarela sehingga Afghanistan, menolong orang Islam yang cedera parah dan orang Islam yang susah di Sudan.

- Anwar Ibrahim
Unkindest cut from a so-called friend
I doubt outsiders are interested at all in this private lender-borrower deal, but they could surely smell a rat at the timing of the report and how it went public just before the PKR leadership confirmed Streram as the candidate for the coming by-election. This has to be the unkindest cut from a so-called friend. From the press reports, I think the onus is on Santhara to explain his motive for the move against his friend to whom he had willingly made a personal loan.
As this episode played out, public sympathy was seen to clearly be with Streram. Here was a father who was short and he needed help from a friend to pay his daughter's college registration fees. The people understand this to be a friendly loan which Streram said had been repaid in full. So, what's really behind all this?
If the motive is to tarnish Streram's name and public standing on the eve of a by-election, then it has failed and failed miserably. Perhaps talk that this is yet another episode of back-stabbing within the two factions in PKR is not totally untrue. Streram must know now how cruel and dirty politics can play out at times.
The day Streram was announced as the Harapan candidate for Rantau, he received another shocker. This time, it was a social media message claiming he was seeking public donations to contest. Dismissing the message as a hoax, Streram said it was yet another attempt to slander him ahead of the election. Is this yet another evil sabotage attempt from within?
PKR did the right thing to re-nominate Streram as the candidate, never mind whether he is the best choice or not. He deserved the chance he was denied in GE14. I am glad that Anwar Ibrahim said, "Though there has recently been much rhetoric on the Malay agenda, the coalition wanted to show that it represents the interests of all Malaysians."
Well said, Anwar. Although fielding an Indian candidate in a constituency with a 53 percent Malay electorate is a risk, it is one well-taken and accepted by the majority of Malaysians, save for the minority extremists and bigots in our midst. As a voter, let me say this: I am a Chinese and I will vote for Streram, an Indian. The skin colour has no bearing in my decision. If Harapan were to field a Chinese who is a known shady character, I would either vote for Mat Hassan or skip the election. Unfortunately, I'm not a registered voter in Rantau. - Francis Paul Siah
PH Kalu Nak Lama Memerintah
Belajar Daripada Dr. M...
Sekiranya kerajaan Pakatan Harapan (PH) bersungguh-sungguh tidak mahu menjadi kerajaan satu penggal maka anggota Kabinet, Menteri Besar, Ketua Menteri dan timbalan menteri wajiblah segera melaksanakan nasihat Perdana Menteri, Tun Dr Mahathir Mohamad.
Saya rasa adalah tidak adil dan sia-sia beliau mempertahankan mereka apabila dikritik atau ditanya oleh media massa kalau mereka sendiri tidak berusaha memperbaiki diri. Seelok-eloknya mereka secara kolektif dan berkesan mempertahankan kerajaan bukan memaksa Perdana Menteri mempertahankan mereka.
Janganlah terlalu seronok, gembira, selesa dan mendabik dada apabila beliau memberi pelbagai alasan mempertahan dan melindungi mereka. Menteri, timbalan Menteri, Menteri Besar dan Ketua Menteri boleh membuktikan bahawa mereka bukan badut dan watak jenaka dengan laksanakan nasihat beliau.
Yang terbaru Dr Mahathir menasihatkan mereka belajar mengurus secara mikro (micro-manage) dengan turun sendiri ke padang untuk melawat dan memantau projek. Hanya dengan melakukan lawatan mengejut tanpa diiringi oleh kakitangan yang ramai dan dikepung oleh pengawal keselamatan barulah mereka dapat melihat keadaan sebenar.
Inilah cara Dr Mahathir. Oleh sebab itulah kita sering melihat beliau memandu sendiri, khususnya pada hujung minggu, untuk melihat dan meninjau pelbagai tempat dan perkara yang menarik minat beliau atau yang memerlukan perhatian beliau.
Cerita beliau tiba-tiba muncul di tapak projek menyebabkan kakitangan awam, eksekutif sektor swasta dan kontraktor sentiasa berjaga-jaga dan tidak curi tulang. Inilah yang berlaku ketika pembinaan Menara Kembar Petronas, Putrajaya, KLIA dan banyak lagi projek utama.
Rungutan Rakyat
Antara sungutan dan rungutan yang sering kita dengar mengenai Menteri, timbalan Menteri, Menteri Besar dan Ketua Menteri PH ialah mereka tidak cukup kerap turun padang melawat projek dan bertemu rakyat jelata. Malah saya lihat dengan mata kepala saya sendiri betapa kekoknya sesetengah daripada mereka apabila bersama rakyat jelata. Ada yang seolah-olah mahu dipagari oleh pegawai dan pengawal supaya boleh mengelak daripada mendengar keluh kesah rakyat jelata.
Saya kata, kalau setakat hendak disambut, dikerumuni dan diraikan oleh pegawai dan pengawal supaya nampak cantik dalam berita televisyen, surat khabar dan media sosial, tak payahlah susah-susah habiskan duit kerajaan turun padang. Kalau turun padang, duduklah dan bermesralah dengan rakyat jelata – dengan tok penghulu dan tok penggawa, ketua kampung, tok iman, wakil peneroka, wakil nelayan dan wakil badan-badan bukan kerajaan.
Dalam era media sosial ini, gambar sangat penting. Kalau dulu gambar menceritakan seribu perkataan, dalam zaman media sosial ini sekeping gambar boleh menceritakan sejuta perkataan. Mohon berhentikan segera amalan menampal gambar menteri dengan pegawai peribadi dan pegawai khas dengan pelbagai lakonan "free style" yang kebudak-badakan.
Orang ramai menyampah. Malah penyokong parti sendiri marah bila Menteri, timbalan Menteri, Menteri Besar dan Ketua Menteri nampak lebih mengutamakan kakitangan peribadi daripada ahli parti, orang ramai dan kakitangan awam.
Khusus buat Setiausaha Akhbar kepada Menteri, timbalan Menteri, Menteri Besar dan Ketua Menteri, terutama sekali yang tidak terlatih dalam bidang komunikasi dan kewartawanan, cubalah lebih mesra dengan media dan kalau tidak tahu belajarlah daripada yang tahu. Jangan jadi bodoh sombong.
Ingatlah kamu memainkan peranan penting menentukan sama ada bos kamu mendapat "good press" atau "bad press", khususnya menjelang ulang tahun pertama pemerintahan PH pada 9 Mei nanti.
Perkhidmatan Awam
Kemudian nasihat Perdana Menteri supaya Menteri, timbalan Menteri, Menteri besar, Ketua Menteri dan semua orang politik serta kakitangan mereka agar belajar bekerjasama dengan anggota perkhidmatan awam. Tawan hati mereka dan dapatkan keyakinan mereka. Ia akan memakan sedikit masa kerana sebelum ini mereka hanya kenal dan biasa dengan satu kerajaan sahaja iaitu BN.
Perdana Menteri tidak mahu Menteri, timbalan Menteri, Menteri besar dan Ketua Menteri menubuhkan apa yang beliau sifatkan sebagai "government within the government" atau kerajaan dalam kerajaan iaitu dengan membawa masuk kawan-kawan sendiri dan ketepikan kakitangan.
Saya pula kata, kakitangan awam pun cubalah sesuaikan diri dan kerja dengan kerajaan baru demi kebaikan rakyat jelata. Kesetiaan kakitangan awam adalah kepada kerajaan yang memerintah - the government of the day. Tetapi kalau ditakdirkan ada kakitangan awam yang ingkar, bersekongkol dengan anggota kerajaan lama atau membentuk pakatan mereka sendiri (cabal, cartel) dengan tujuan mensabotaj kerajaan atau membuat keuntungan peribadi maka tindakan paling tegas wajib dikenakan.
Kadang-kadang benda yang kecil dan remeh menyebabkan orang ramai marah kepada kerajaan. Misalnya Menteri ke hulu hilir diiringi "outrider" polis atau polis tentera dengan bunyi siren dan lampu amaran sedangkan orang ramai tersekat dan tersangkut dalam kesesakan lalu lintas.
Yang tak ada pengiring polis tu tak payahlah nyalakan lampu "strobe light" biru kamu. Menyakitkan hati orang rama saja! Lebih baik bersusah payah sikit daripada dimaki hamun oleh rakyat jelata.
Seelok-eloknya kerajaan PH ini hendaklah lebih egalitarian (sama rata) dan elak meniru sifat berkasta kerajaan dahulu. Tak payahlah bos sana bos sini. Bukankah panggilan YB lebih sedap? Kurangkan protokol dan lebihkan bermesra dengan rakyat jelata seperti yang diamalkan oleh Perdana Menteri sendiri. - A.Kadir Jasin
Bila menteri Cina lebih baik
daripada menteri Melayu...
Perasaan dengki dan irihati sentiasa ada dalam sanubari kita. Kadang-kadang perasaan itu bukan apa sangat, tetapi kerana dibezakan dengan warna kulit atau dilek bahasa maka ia boleh menimbulkan kebencian kepada seseorang. Perasaan itu sebenarnya tidak baik dan tidak boleh membawa kita jauh ke depan.
Apabila bercakap soal pencapaian dan prestasi di kalangan anggota kabinet hari ini, kita tidak dapat melangkau perasaan demikian. Kita akan marah dan tidak senang hati kalau ada mengatakan menteri Cina lebih baik daripada menteri Melayu. Pencapaiannya oleh menteri Cina kita tidak mahu menerima kerana hanya perbezaan warna kulit, bahasa dan agama.
Jika kita buang prasangka itu kita akan menemui jawaban sebenarnya. Sepanjang perjalanan kabinet sudah memasuki bulan ke 10, saya lihat Menteri Pengangkutan Anthony Loke Siew Fook adalah adalah menteri terbaik. Walaupun baru, beliau berjaya menunjukkan keupayaan dan komitmen beliau sebagai menteri. Dari melihat cara beliau bercakap sudah menjelaskan beliau seorang yang kuat dan rajin bekerja, semacam ketidak cukupan masa.
Beliau dalam mengemukakan visi dan misi kementeriannya beliau bukan setakat bercakap, merancang dan mencadang, tetapi disusuli dengan perbuatan dan tindakan. Beberap polisi kementeriannya sudah dilaksana dan menyenangkan. Jika ibarat membuka ladang, ladang Anthony Loke sudah mula mengeluarkan hasil.
Menteri-menteri Melayu dan menteri Cina dan India yang lain jangan segan-segan cubalah meniru kaedaah "peladangan" Anthony Loke. - MSO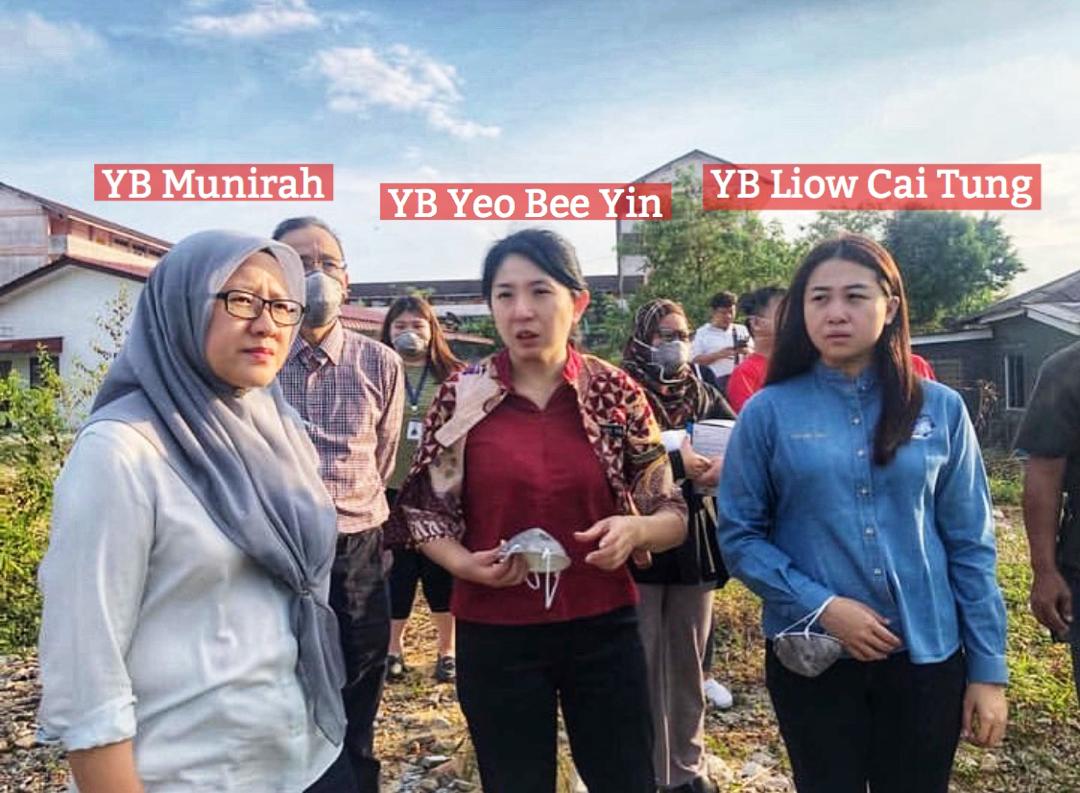 Three young leaders working hard to ensure the crisis in Pasir Gudang is contained.
They have been at Ground Zero almost daily to monitor, and manage the situation there.
cheers.