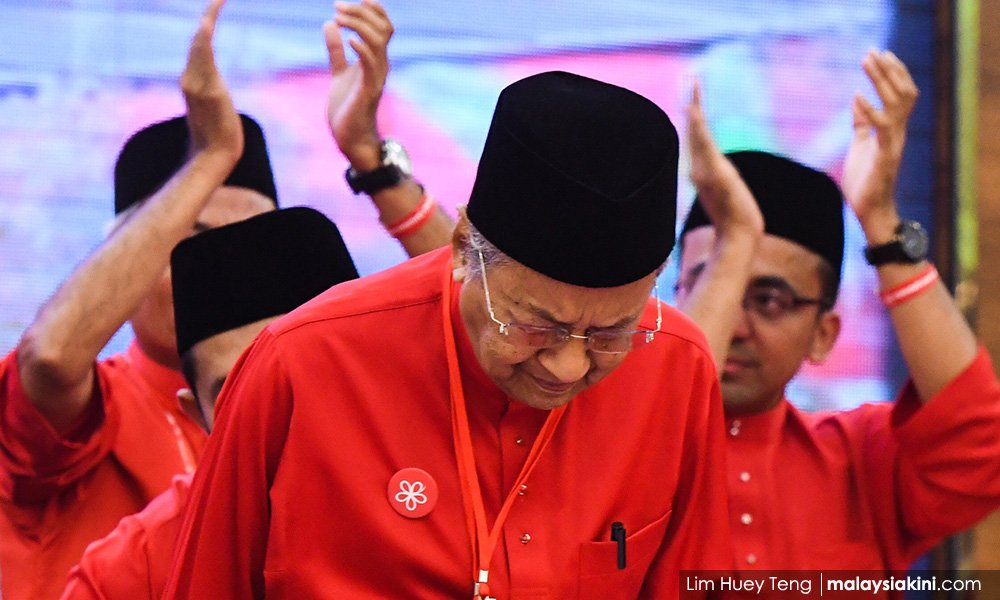 Maafkan saya atas dosa dolu2...
Sesiapa yang biasa hadir dalam Perhimpunan Agung UMNO sebelum parti itu tercemar dengan imej skandal dan kleptokrasi yang dibawa oleh Najib Razak, pasti dapat merasakan ia seolah-olah telah menjelma semula dalam Perhimpunan Agung Tahunan atau PAT Bersatu kali pertama yang diadakan di IDCC, Shah Alam hari ini.
Dengan kehadiran hampir 100 peratus perwakilan daripada 137 bahagian yang sudah diwujudkan, ditambah ribuan pemerhati yang turut hadir dan sebahagiannya tidak dapat memasuki dewan kerana tempat duduk yang terhad, disertai dengan semangat perjuangan membara untuk menyelamatkan negara bersama-sama Pakatan Harapan, PAT ini adalah satu lagi simbol kejayaan kepada Bersatu sebenarnya.
Jika sebelum ini ramai yang memperlekeh impian Bersatu untuk menyelamatkan negara sambil mengaitkannya dengan ketiadaan PAT sejak parti itu diluluskan oleh ROS lebih setahun yang lalu, segala kata-kata cemuhan itu kini terpadam dengan sendirinya.
Bukan saja kehadiran ribuan pewakilan dan pemerhati yang menjadi kebanggaan, lebih daripada itu ialah semangat yang ditunjukkan oleh mereka yang menghadirinya dengan tanggungan sendiri.
Dari wajah dan cara berbual sesama sendiri yang didengari di beberapa sudut di dalam dan di luar dewan, jelas terpancar keinginan yang tinggi di kalangan mereka untuk menyelamatkan negara ini daripada kerosakan yang diakibatkan oleh Najib, UMNO dan BN.
Dalam UMNO, semangat untuk menyelamatkan negara dan bangsa sudah tidak kedengaran lagi dalam PAU yang mereka adakan sejak tahun-tahun kebelakangan ini.
Kali terakhir semangat itu ada ialah ketika UMNO masih dipimpin oleh Tun Mahathir Mohamad dahulu. PAU sekarang sudah diganti dengan pujian dan ampuan untuk menyelamatkan Najib dengan harapan sesiapa yang berbuat demikian akan beroleh jawatan, kedudukan, kontrak atau dedak daripada pemegang kuasa di Perdana Putra.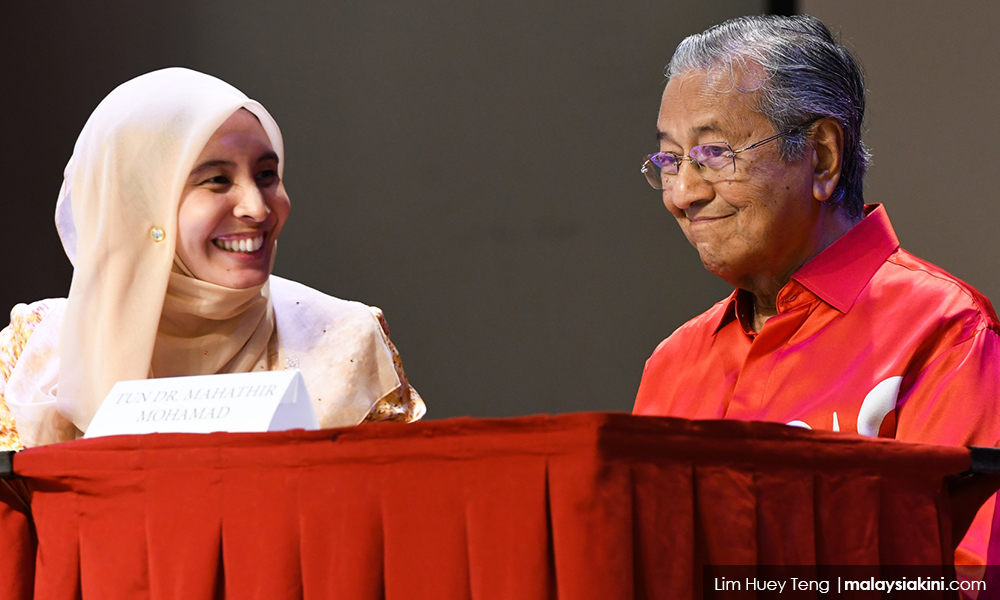 Lantaran itu, tidak menghairankan jika UMNO sebenarnya amat bimbang dan takut dengan kemunculan Bersatu ini. Jika dalam PAT mereka sudah menunjukkan semangat dan keinginan yang tinggi untuk menyelamatkan negara, sudah pasti ia akan turut dijelmakan dalam kerja-kerja pilihanraya nanti.
Kata-kata semangat yang yang disampaikan oleh Tun Mahathir dan Muhyiddin Yassin dalam ucapan masing-masing pula cukup membanggakan dan dapat memberi suntikan semangat yang tinggi kepada ahli-ahli Bersatu di semua peringkat.
Jika dulu kata-kata semangat seperti itu biasa kedengaran dalam UMNO, tetapi kini sudah tiada lagi dan kini ia muncul kembali dalam Bersatu. Baca seterusnya...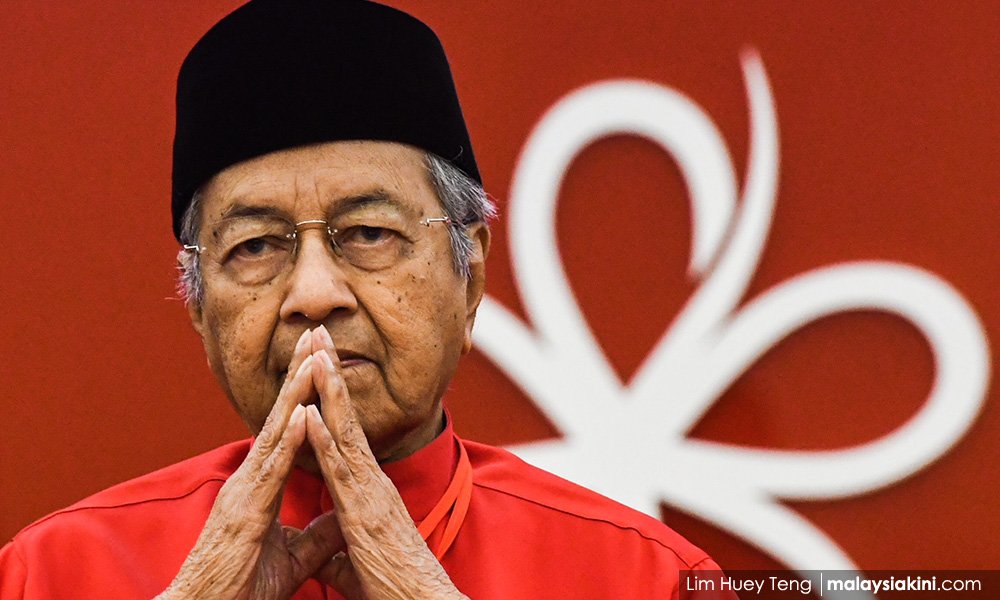 At the Pribumi Bersatu AGM...
I was at the Pribumi Bersatu AGM in Shah Alam today. It was pleasant meeting my friends there. Haven't seen them for quite a while.
There's an aide of Pribumi Bersatu president TS Muhyiddin Yassin who used to be quite close to me.
The guy was all smiles when he saw me. We chit chatted for a bit but I didn't want to hold him up too much as he was very busy at that time.
Another Muhyiddin's aide also said "hi" to me. We are old friends but I last saw her more than two years ago and at first didn't recognise her. She's now wearing tudung and much slimmer. It was fun meeting her again.
Then there's another old friend who is an aide of party chairman Tun Dr Mahathir Mohamad who was very happy to see me.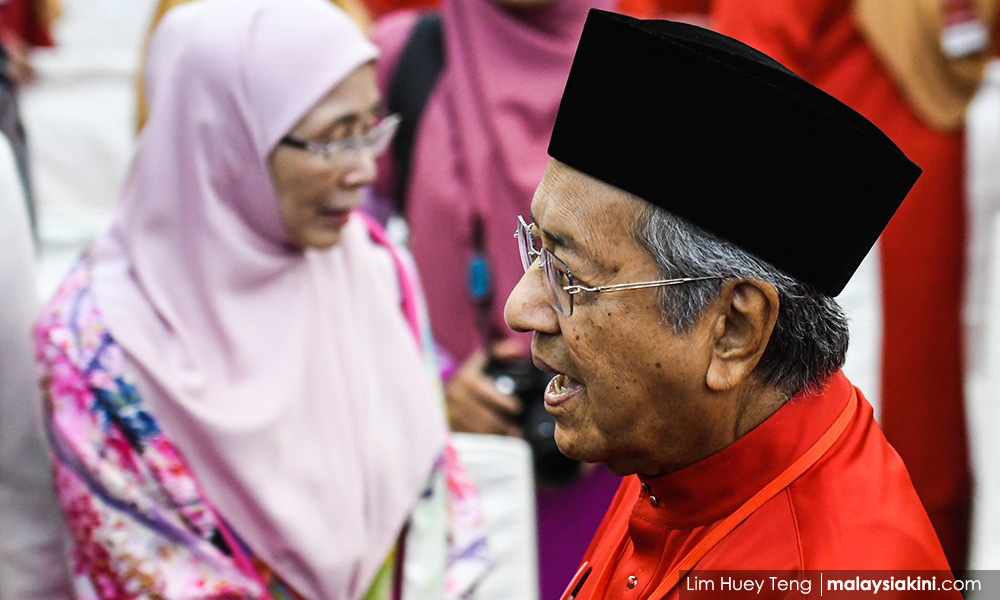 He cracked a joke about me not being on his side and we shared a laugh on it. I think he understands my position and that's why he still regards me as a friend.
I also bumped into Pribumi Bersatu deputy president DS Mukhriz Mahathir and shook hands with him. He still remembers me. He's the only politician I have ever had selfie with.
The AGM itself felt very much like an Umno function, which is understandable as most of those present are former Umno members.
I think you all can find the stories on it all over the net by now. So, no need for me to write more on it, I think. - Annie,life with annie
UMNO asal dah mampuih.Yang ada la ni UMNO(BARU).
Adakah orang Melayu mati selepas UMNO asal mampuih dulu?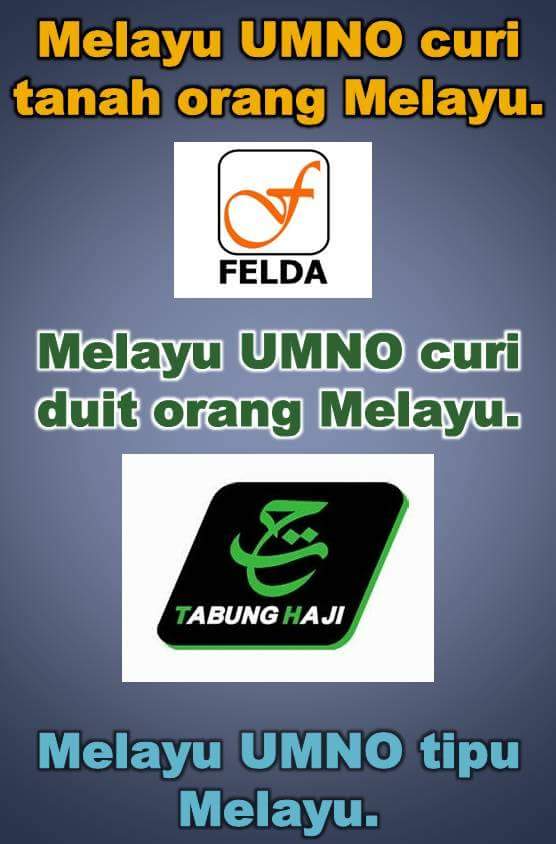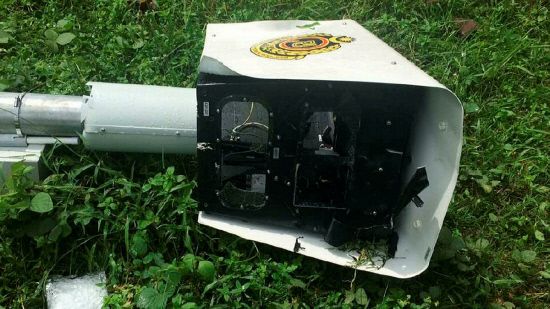 Terima Kasih kepada orang yang tumbangkannya...
cheers.