1. Apabila dikatakan istilah PAS sudah berubah daripada Parti Islam Se Malaysia
kepada Parti Amalan Sesat ( PAS ), ramai ahli mereka berasa marah.
2. Apabila dikatakan mereka ini tak ubah seperti seekor sumpah yang boleh bertukar warna badan mengikut keadaan dan keperluan, ramai juga yang tidak setuju.
3. Tanpa disedari oleh ramai ahlinya, prinsip dan dasar parti yang diperjuangkan sejak dilahirkan dalam tahun 1951 iaitu 69 tahun lamanya perlahan - lahan telah mula terhakis.
4. Bagi menentukan mereka terus berkuasa, Hadi dan pemimpin - pemimpin PAS yang lain lazimnya membuat berbagai fatwa mengikut keperluan dan kesesuaian semasa.
5. Keadaan sebegini pernah saya lalui semasa mengikuti Kumpulan Al - Arqam pimpinan Ashaari Muhammad ( Alfatihah ) di suatu ketika dahulu.
6. Jika Ashaari mendakwa selalu mendapat arahan dari Rasullullah melalui mimpinya, ahli - ahli PAS pula begitu yakin Hadi ialah seorang ulama besar, perwaris Nabi yang begitu maksum, justeru tanpa menggunakan akal yang Allah SWT beri, mereka akan terus percaya dan akur ( walak ) tanpa berfikir panjang.
7. Rasulullah tidak pernah memaki hamun dengan menggunakan bahasa kesat seperti 'barua' dan 'anjing' terhadap sesiapa yang tidak sehaluan dengan Baginda.
8. Ulama Perwaris Nabi sepatutnya mengikut jejak langkah atau contoh baik yang ditunjukkan Baginda, bukan mengikuti perangai Abu Lahab.
9. Peristiwa Batu Pahat telah memaksa ramai pemimpin - pemimpin PAS yang sama - sama berkorban dan ramai yang keluar masuk penjara meninggalkan PAS dan akhirnya menubuhkan parti baru, AMANAH.
10. TANPA sedikit pun mengambil kira pengorbanan mereka, oleh kerana mempunyai pandangan agak bebeza, Hadi menyerang mereka sebagai 'barua' dan 'anjing' UMNO; serangan Hadi masih berterusan dengan menuduh AMANAH adalah boneka DAP dan PKR.
11. Bencinya Hadi terhadap UMNO sehingga sanggup mengkafirkannya dan menggangap MCA dan MIC sebagai seketul daging babi yang dicampurkan dalam hidangan bagi orang Islam.
12. Ekoran AMANAT HADI di Kampung Banggol Peradong , Kuala Terengganu 39 tahun lalu iaitu pada 7hb April 1981 , satu lagi peristiwa hitam telah berlaku.
13. Pada 19hb November 1985 seorang pengikut fanatik Hadi, Ibrahim Muhammad atau lebih dikenali sebagai Ibrahim Libya bersama 14 pengikutnya dan 4 orang anggota polis telah terkorban dalam satu peristiwa yang dikenali sebagai Peristiwa Memali.
14. Perjuangan PAS bagi menegakan negara Islam dengan Perlembagaan dan undang - undang Allah sudah pun tidak kedengaran lagi.
15. Apa yang umum lihat pemimpin - pemimpin atasan PAS sekarang lebih berjuang untuk kepentingan diri sendiri dan keluarga dari menentukan perjuangan asal parti berhasil.
16. Ramai juga ahli - ahli PAS berpendapat jika sekiranya Tok Guru Nik Aziz ( Alfatihah ) masih hidup sebagai Mursyidul Am parti itu, PAS mungkin tak jadi seperti 'orang mabuk' akibat minum beer Heineken atau Carlsberg atau 'mabuk todi' seperti yang berlaku sekarang ini.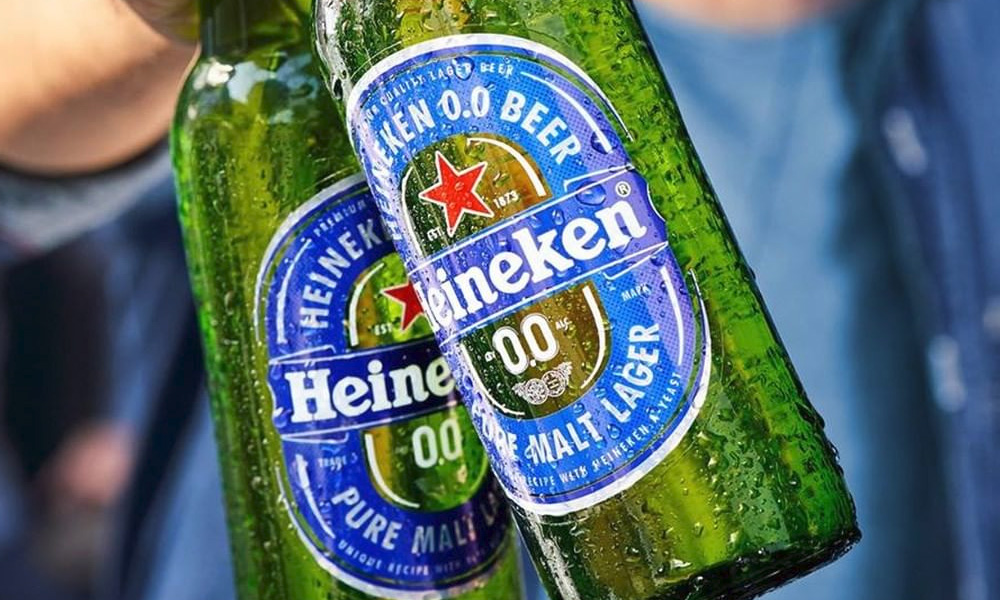 17. Jika berada di taman bunga atau di kilang minyak wangi, bau - bauan wangi akan melekat di badan kita, sebaliknya jika berada di tempat buang sampah atau najis, pasti badan kita akan berbau busuk.
18. PAS yang sebelum ini terlalu bencikan UMNO /BN sebagai pengamal rasuah tegar kini sudah boleh berkongsi bantal dan selimut di dalam satu kelambu.
19. Tak tahu pula sama ada mereka mempunyai mimpi yang sama atau sebaliknya dan 'pernikahan' mereka ini berkekalan sehingga ke anak cucu atau tidak, sama-samalah kita lihat nanti.
20. Sama ada masuk melalui pintu belakang, melalui tingkap atau istilah Hadi masuk melalui tebuk atap, itu tidak menjadi isu; yang penting ialah kuasa.
21. 'Matlamat Menghalalkan Cara' atau dalam bahasa Inggeris 'The Ends Justifies The Means' sudah jadi pegangan Pas sekarang ini.
22. Sejak Hadi sebagai Presidennya, lidah PAS tak ubah seperti biawak dan perangai yang ditunjukkan tak ubah seperti seekor sesumpah yang secara sekelip mata boleh berubah warna mengikut keadaan dan keperluan.
23. Kini ALLAH SWT sedang menguji sejauh mana Parti Islam Se Malaysia ( PAS ) itu akan menentukan Perlembagaan negara dan undang - undang Islam seperti yang diperjuangkan selama ini dilaksanakan.
24. Walaupun PAS hanya mempunyai 18 Ahli Parlimen termasuk 3 orang Menteri, namun jika PAS tarik diri atau sokongan mereka, maka Kerajaan pimpinan Muhyiddin akan jatuh; PAS tahu dan Muhyiddin pun sedar keadaan ini maka beliau HARUS hormat dan akur tuntutan PAS.
25. Selain dari doa Covid19 yang diulang tayang oleh stesen TV setiap hari, adalah elok juga jika Muhyiddin berdoa agar PAS tidak tarik 'hand break' atau sokongan kepada beliau.
26. Inilah peluang PAS melaksanakan segala perintah ALLAH SWT seperti yang yang mereka tuntut selama ini; yang ada hanya beberapa ketul daging babi didalam Kabinet sekarang yang tak boleh menjejas kedudukan Muhyiddin ; jangan beri alasan dengan menyalahkan DAP lagi.
27. Mulai sekarang PAS boleh dan mesti menuntut kesemua kilang dan kedai menjual arak ditutup, kedai jual tiket judi seperti 4 Ekor, Magnum dan lain - lain termasuk kasino Genting diberi notis tutup operasi, semua pramugari kapalterbang seperti yang disuarakan oleh Siti Zailah, Timbalan Menteri Pembangunan Wanita dan Keluarga yang juga Ketua Muslimat PAS Pusat mesti mengikut cara Islam dan RUU 355 TIDAK boleh ditangguhkan lagi, apatah lagi Menteri Undang - Undang dan Hal Ehwal Parlimen ialah Takiyuddin Hassan, Setiausaha Agung PAS.
28. Pisau kini di tangan anda!!
29. Jika pemimpin - pemimpin PAS masih berdolak dalik dengan berbagai alasan bagi melewat - lewat atau tidak mahu melaksanakan hukum ALLAH SWT ini, tunggulah hukumannya pada Pilihanraya Umum ke15 akan datang.
30. Jika ALLAH SWT boleh menggoncang dunia dengan CORONAVIRUS ATAU COVID19, kuman yang tak boleh dilihat,ALLAH SWT juga boleh menghapuskan PAS jika mereka engkar melaksanakan perintahnya. - Tamrin Tun Ghafar
Catatan diari Ust.Zuhdi seorang lebai PAS...(moga diberi kesembuhan dan hidayah).
11 Mac 2020:
Sebelum berangkat ke Turki, memaki sambil mengancam utk berdoa supaya supaya Khalid Samad pemimpin AMANAH dihancurkan.
15 Mac 2020 jam 6.10pm:
Up status dgn makanan mewah difb dgn tujuan menunjukkan betapa mewahnya golongan lebai penjual agama mkn. Sambil menghanjing beliau berkata "org tua2 kata kuman COVID19 takut dgn salji" nk menunjukkan beliau sdg berada diluar negara yg sedang musim salji. Sdgkan walaun2 mrk dikampung sdg mkn nasi berlaukkan garam dlm keadaan negara yg sdg dilanda wabak Corona Virus.
15 Mac 2020 jam 11.00pm:
Up di fb, sdg bergembira dgn riak bermain ski di Bursa, Turki, utk ditunjukkan kpd walaun2 lembu yg mnganga di kampung sbb x mampu bersama2 lebai2 atasan yg sdg bermewah2 diluar negara krn wang mrk habis licin utk diinfaqkan (diderma) kpd perjuangan parti.
5 April 2020:
Beliau up status difb memohon semua rakyat Malaysia mendoakan kesejahteraan beliau krn disahkan POSITIVE COVID19.
April (tarikh tidak diketahui)
Kita doakan Ustaz Zuhdi agar kembali sihat spt sediakala, kita mohon juga kpd Allah agar beliau insaf dan diberi hidayah meninggalkan parti sesat PAS dan kembali kpd Islam yg syumul... Syafakallah. - Azhar
Jadi, apa yang disebut DG Kesihatan Dr Noor Hisham Abdullah, ada kementerian yang membenarkan kakitangan mereka bercuti diluar negara semasa COVID19 adalah benar..
Ni bukan kluster tabligh. Ni kluster salji, kluster angkuh, sombong, riak, berlagak dan kluster itu makan dia.
Dia banyak duit... agen haji dan umrah.. bertali pinggang Gucci tu..Tali pinggang gucci ini berharga RM1750 hingga RM1790 . Dgn duit bantuan prihatin #bpn pun anda belum tentu mampu beli. Mahal. Hanya mampu saja boleh beli. Jgn guna duit #derma negara atau duit sumbangan org ramai utk beli talipinggang.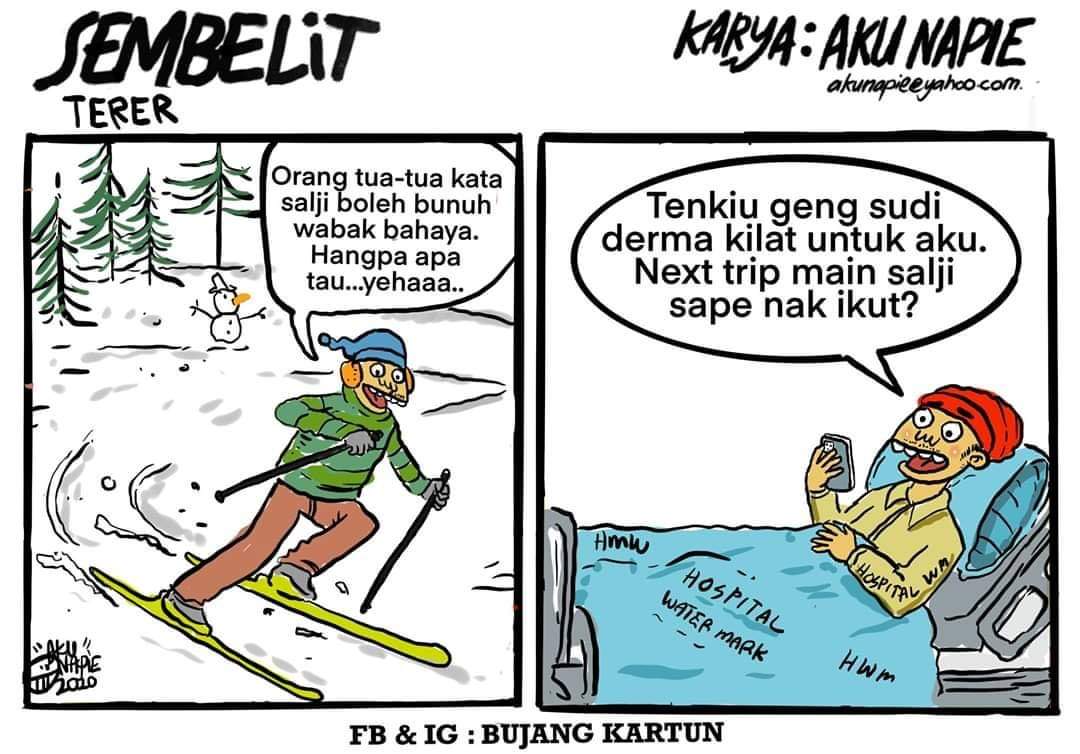 Dia makan angin ke Turki seronok-ronok ... main salji dan ski... makan buah yg sedap2 dan makanan yg lazat2... tengah berseronok-ronok main salji dia kata org tua2 kata coronavirus takut salji... tup2 dia positive Covid-19 ... dgn muka slumberdek dia minta derma... itulah pemimpin PAS. Derma kilat tu utk kegunaan apa? Kan kerajaan dah tubuhkan Tabung Covid-19! Akhirnya TIN MILO diedarkan.
Derma untuk apa? Duduk hospital gomen bil free utk patient Covid-19. Makandan pakaian diberi. Ubatan dan rawatan pon free? Btw, Ustaz Zuhdi adalah staff Kementerian Pendidikan..kaki tangan gomen jadi nak minta bantuan apa lagi???
Kami telah mendapat cadangan daripada followers yang bergeliga supaya Ust Zuhdi Mat Piah mendapatkan rawatan covid19 daripada Ust Abdul Majid Hassan (gambar,atas). Kami percaya ada diskaun bagi khidmat rawatan sesama ahli PAS khususnya yang bertaraf lebai ni..
Tulah lebai jangan cakap besaq,virus Covid-19 tak takut salji...!! - f/bk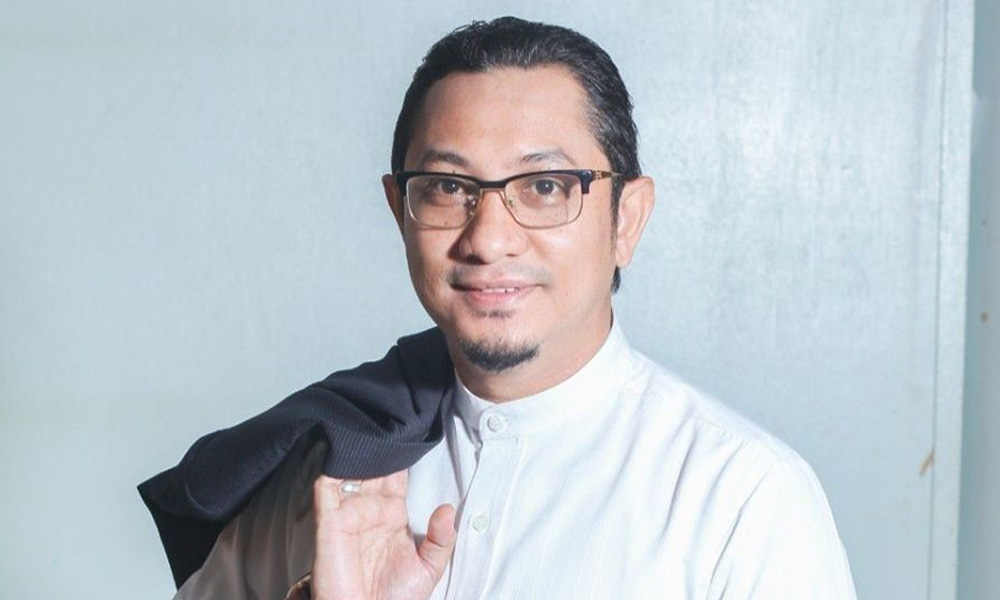 PAS leader who joked about
Convid19 being afraid of snow...
A Facebook posting by PAS Selangor youth wing treasurer Mohamad Zuhdi Mat Piah came back to haunt him after he was diagnosed as positive for the coronavirus (Covid 19) on April 5.
Just 20 days earlier Mohamad Zuhdi, while on holiday at a winter resort in Turkey, posted on his Facebook page about the coronavirus being "afraid of snow" in a picture of his travel group having a meal, stating that they were going to play in snow right after that.
On his Facebook page on April 5, Mohamad Zuhdi stated after undergoing a 14-day quarantine, he had been moved to the Sungai Buloh Hospital after testing positive for Covid 19.
In his latest posting, Mohamad Zuhdi acknowledged criticism towards him from netizens, stating he knew who was behind the attacks.
He explained that he arrived in Turkey as part of the Kembara Mukmin Travel group on March 13, claiming that at that time there were no reported cases of Covid 19 in Turkey.
*However, UK-based newspaper The Guardian reported Turkish officials confirming on March 11 their first positive case of Covid 19.
He added that the Movement Control Order (MCO) in Malaysia too had yet to be enforced, while he returned to Malaysia on March 22. Malaysia began its MCO on March 18, thus he was immediately put under quarantine at home.
Mohamad Zuhdi said his statement about the coronavirus being "afraid of snow" was meant as a joke, adding that he was contacted by the PAS youth welfare department to handover contributions of RM3,000 through a flash donation drive, but rejected it, asking them to donate the funds to NGOs helping the needy. - talkabout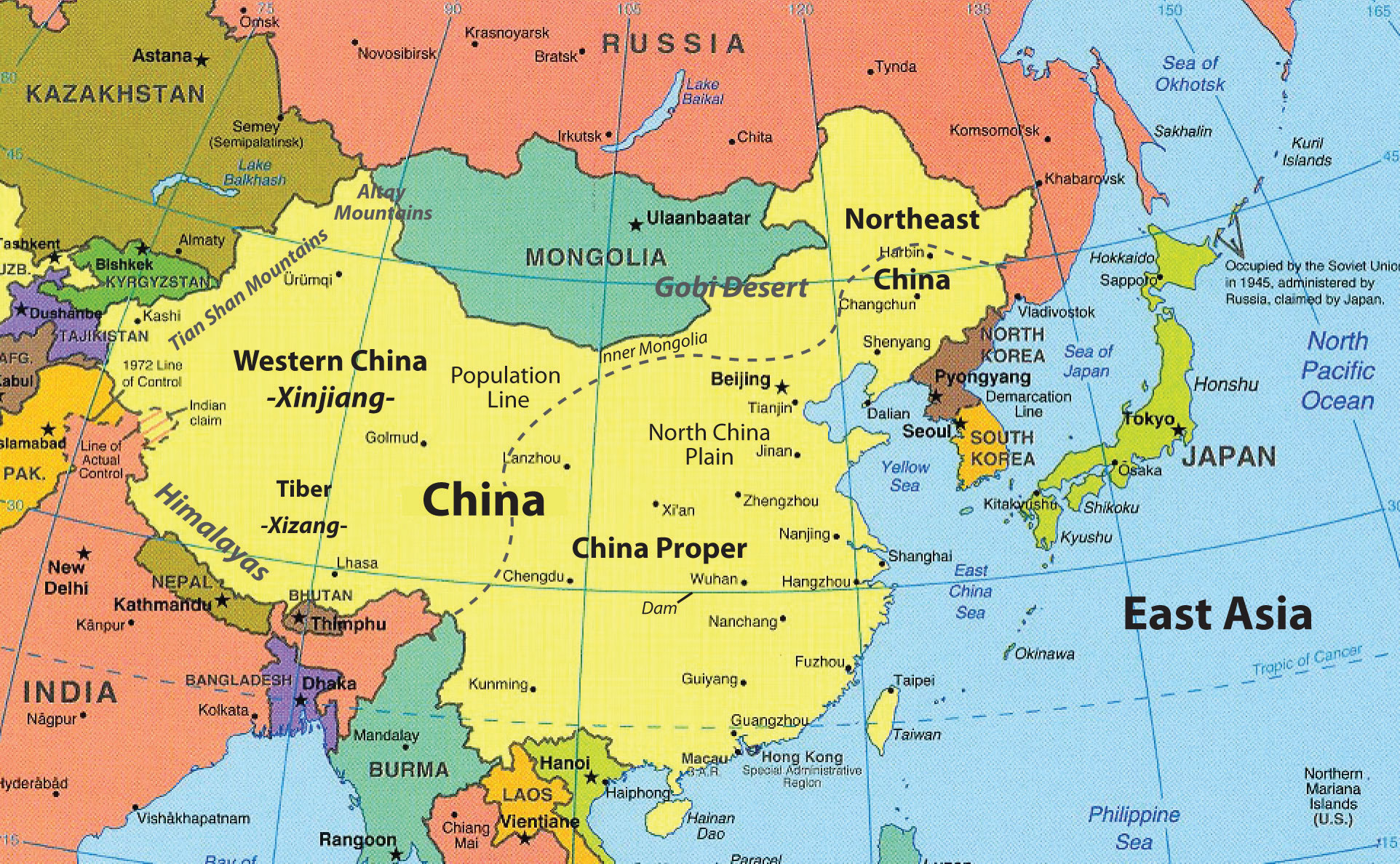 The 1st World Is Now In Asia...
The corona virus has shown quite a few "truths" that cannot be ignored.
China has outshined every other nation in how they have handled the Corona Virus - really very well. Not only is the infection well under control in this country of 1.5 BILLION people but now China is saving the world by sending out tons of medical supplies, medicines and also exporting their expertise to handle the virus infections. Chinese experts have gone to Italy (among the worst hit) and other countries to assist people fight the infections.
And what the world should know is that by early January 2020 the Chinese were the first to crack the genetic code (genome) for the Corona Virus and shared the information with the world.
"Scientists in China sequenced the virus's genome and made it available on Jan. 10, just a month after the Dec. 8 report of the first case of pneumonia from an unknown virus in Wuhan"
Cracking the code allows for the formulation of those Corona Virus test kits. Germany worked out their test kit formula within two days after the Chinese posted their findings. Our own IMR is believed to have formulated a test kit also within two days.
a. Ok folks there are some weird things going on in Malaysia over the handling of this corona crisis.
b. Clever beggars are beginning to show their dirty hands.
c. It may have an impact on how quickly we handle the virus.
d. That hotel scheme is indeed looking like a scam.
e. Talk is Corona test kits can be got for as little as US$6 or RM27 (but only 30% - 50% reliability).
f. So the government should not be paying more than RM27 per test kit.
g. A figure like US$24 or RM105 will certainly be too much.
h. RM600 per test (even with 90% reliability) is also too expensive.
i. Allow pharmacists / private suppliers to import these test kits directly with no import duties, APs, red tape etc.
j. This is NOT the time for any cronies to be making money.
k. And how is the Army coming along with that Virus Buster vehicle or something?
l. Janganlah berkira sangat oi. Peoples' lives are at stake.)
The Chinese have proven that they are far more advanced than any 1st world country in the type of infrastructure they have to serve their people. To handle the corona virus they built huge 3000 bed hospitals in 10 days.
They placed 'delivery cabinets' outside almost every apartment in the major cities where food deliveries can be dropped off without human contact. Pos Laju has those delivery cabinets at some locations in Malaysia.
The Chinese fixed smart phone type scanners with cameras and heat sensors outside every apartment to scan people entering and leaving the apartments. The scanners were linked by WeChat and every Chinese citizen's smart phone would have a green (not infected), orange (at risk) and red (high risk) color bar. Only the greens are allowed to drive. The orange people have some restrictions and the reds are banned.
The other two countries which have handled the situation well are South Korea and our neighbour Singapore. I use the word 'situation' meaning everything that concerns the virus. Singapore school kids have not missed schooling. They have switched to online education quite remarkably well. So the education of their children (despite now under lockdown) is not interrupted. South Korea did not even lockdown. Their economy is not suffering as much.
Compared to China, South Korea and Singapore the western countries are facing many difficulties not just in handling the virus itself but in managing the larger society and economy under these stressful conditions.
So here when I say 1st world what I really mean is the high quality and sufficient quantity of social service, social safety and social well being that China, South Korea and Singapore have been able to provide their people during this time of crisis. These are exemplary countries. - Syed Akbar Ali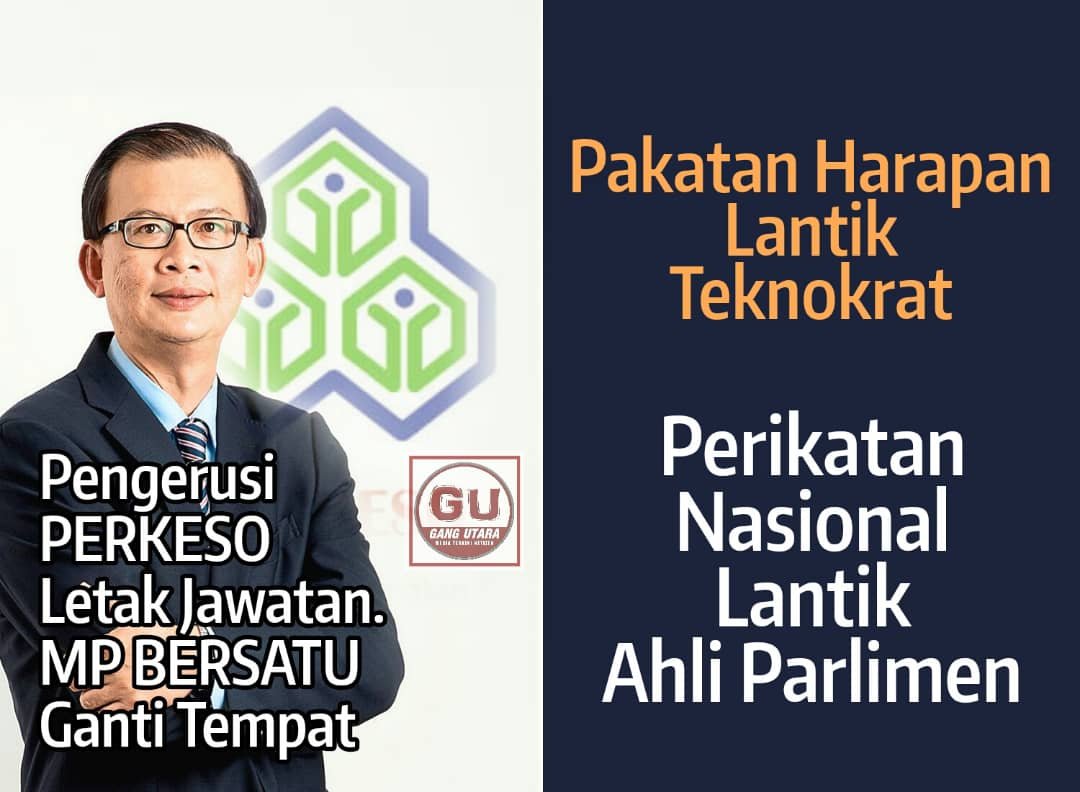 cheers.