Viral di media sosial logo Visit Malaysia 2020 yang didakwa kelihatan buruk dan nampak tidak profesional serta 'pereka' logo berkenaan seperti ketandusan idea.
"Buat logo sambil hisap gam agaknya designer ni. Dengan orang utan, monyet belanda, dengan penyu-penyu sekali dia bagi spek.
"Alang-alang nak buat funny tu, bagilah pokok kelapa dengan KLCC pakai spek sekali," tulis Hasrul Rizwan di Twitternya.
"Ramai tak puas hati logo Visit Malaysia 2020 macam tahun 1901 zaman perang Jepun. Aku pun buatlah satu logo dalam masa 30 minit sebagai tanda protes.
"Aku rasa Kementerian Pelancongan boleh upah ramai lagi graphic designer yang power. Diorang ambil mudah benda ini. Geram aku tengok," tulis Muhammad Hidayatullah.
Selepas dikecam teruk di media sosial, Menteri Pelancongan dan Kebudayaan, Datuk Seri Mohamed Nazri Abdul Aziz tampil memberikan penjelasan mengenai logo tersebut.
"Kritikan itu adalah perkara biasa. Saya lancarkan di Chiang Mai dan semua orang memuji logo itu. Ianya untuk pelancong asing, bukan untuk kegunaan dalam negara, saya tidak kisah.
"Di Chiang Mai, kami menerima respon yang cukup baik kerana mereka tidak pernah melihat logo itu sebelum ini. Berbeza pula dengan rakyat Malaysia yang pernah melihatnya.
"Saya tidak akan tukar. Saya telah lancar dan rasmikannya. Logo ini akan digunakan untuk dunia, hanya satu-satunya," katanya memetik dari laporan OhBulan!.
Dalam kenyataan yang sama, Nazri menafikan pihaknya menggunakan perkhidmatan pihak luar untuk mereka logo berkenaan. Beliau berkata, logo itu direka sendiri oleh kakitangannya.
"Kami tidak menggunakan khidmat pihak luar dan tidak habiskan sesen pun. Semuanya dibuat secara dalaman oleh staf kami. Saya percaya kepada staff saya sendiri dari menghabiskan ratusan ribu ringgit kepada orang luar.
"Ianya percuma kerana pereka grafik adalah salah seorang daripada staf kami," katanya.- the reporter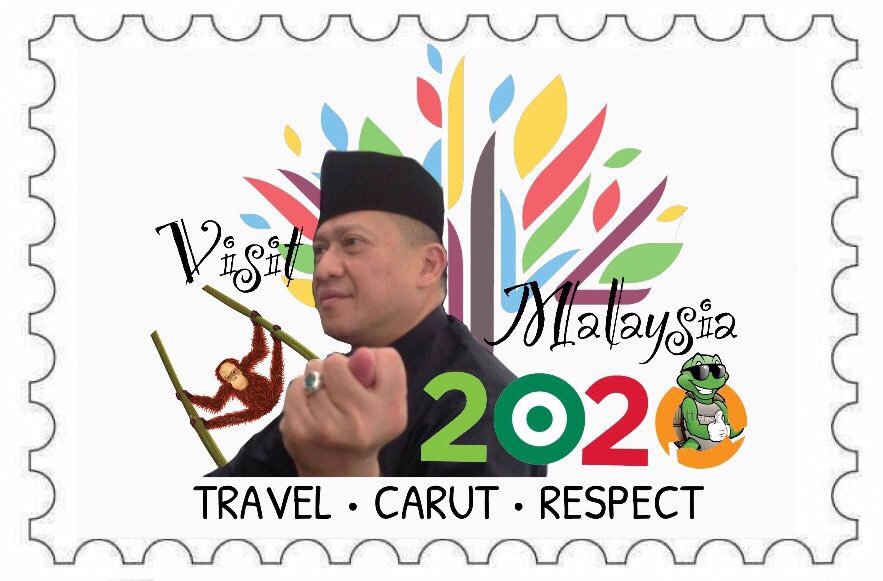 Dr M makes a monkey out of VMY 2020 logo
Grafik2 Visit Malaysia 2020 yang lebih menarik...
Dr.M claims ousting Najib is on the cards...
Mahathir Mohamad insists there is a real possibility of a new government coming to power when Malaysia goes to the polls later this year.
Speaking to The Nikkei at his office on the outskirts of the Malaysian capital on Monday, Mahathir, who now leads a coalition of four opposition parties, said the mutual goal of unseating Prime Minister Najib Razak was of far greater importance than any differences they may have.
"This is what they called the mother of all elections," said the 92-year-old former prime minister. "It will be very big and the possibility of changing the government is there. For the first time, the opposition is very united."
The Pakatan Harapan, or "Alliance of Hope," is an unlikely collection of politicians. Some, such as Parti Keadilan Rakyat leader Anwar Ibrahim and Lim Kit Siang of the Democratic Action Party, were jailed during Mahathir's 22 years in power.
Anwar, once seen as Mahathir's chosen successor, is serving a five-year sentence on sodomy charges that many believe were fabricated -- his second incarceration for a similar offense.
"This is more or less like the saying, 'your enemy's enemy is my friend,'" said Mahathir.
The veteran politician appears to have united a once fragmented opposition, a role once played by Anwar, even managing to gain broad consensus on seat allocation for the election, which must be called by June 24.
The coalition has agreed for Mahathir to be appointed prime minister should the bloc win, but make way for Anwar when his prison term ends in June. Anwar, however, will still need a royal pardon in order to become leader.
"Anwar will be the next prime minister after me," assured Mahathir, refuting allegations that his return was designed to pave the way for his son Mukriz to take over.
"I wanted to retire but things were not right," he said. Malaysia's image, he continued, had been tarnished by Najib's alleged links the multibillion dollar scandal surrounding state investment fund 1Malaysia Development Berhad. - asia.nikkei.com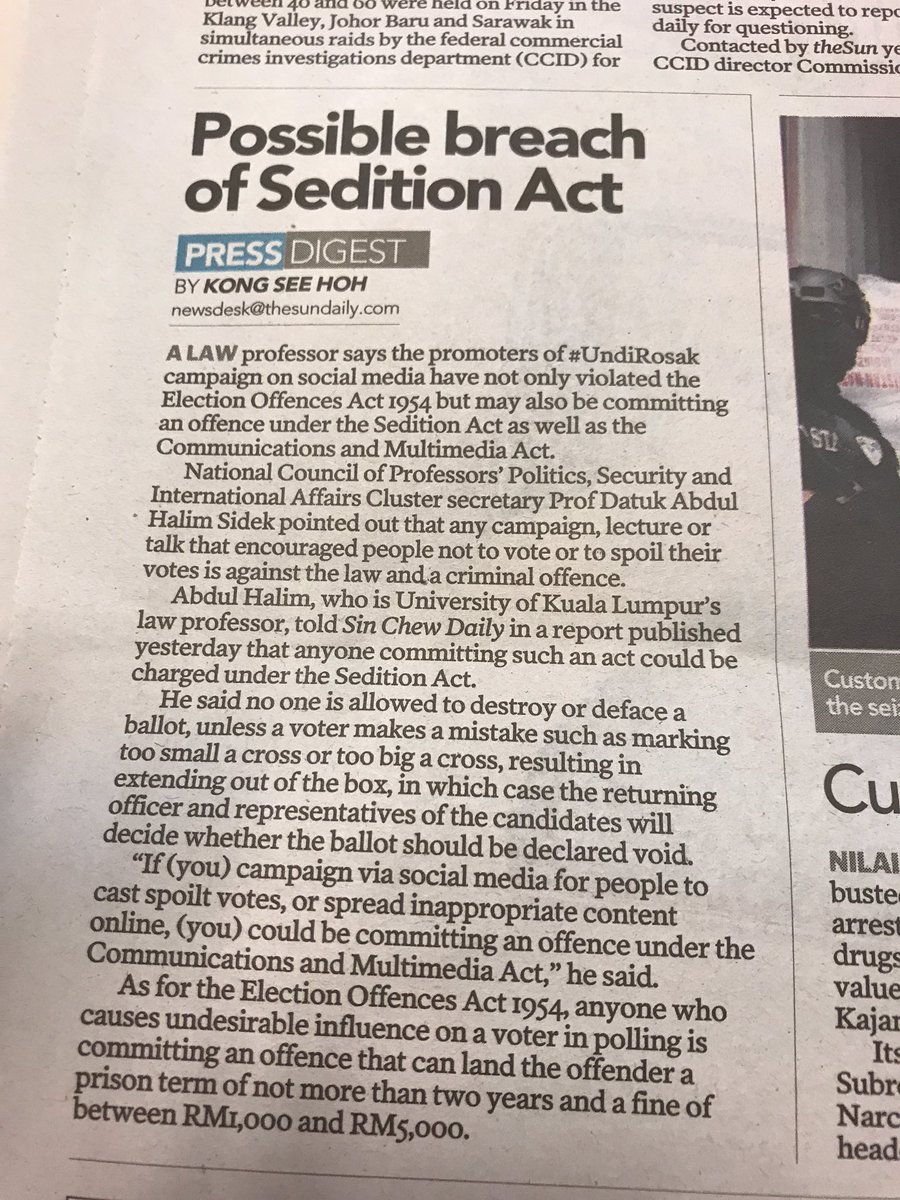 #Undi Rosak...
cheers.