Anonymous said...
Apakah dengan mengungkit darah keturunan Tun Mahathir, Zahid Hamidi cuba menyanggah hasrat Najib mahu memberi taraf Bumiputera kepada golongan India Muslim?
Apakah juga Zahid Hamidi tidak senang dengan kedudukan...
a. Ali Hamsa sebagai Ketua Setiausaha Negara
b. Irwan Siregar sebagai Ketua Setiausaha Perbendaharaan
c. Zambry Abdul Kadir sebagai Menteri Besar Perak
d. Reezal Merican Naina Merican sebagai Ahli Parlimen dan Timbalan Menteri Luar Negeri
e. Azeez Rahim sebagai Pengerusi Tabung Haji
f. Shahrizat Jalil sebagai Ketua Wanita UMNO
g. Aziz Sheikh Fadzir sebagai Ketua UMNO Bahagian Kulim Bandar Baharu
h. Musa Sheikh Fadzir , Ketua UMNO Bukit Mertajam
dan lain-lain lagi yang berketurunan mamak dan India Muslim?
Laa ilaaha illallaah. Confirm lah UMNO ini bodoh pintu.
Bukan saja Ayahanda Mamak itu jadi presiden parti dan perdana menteri selama 22 tahun, tetapi dia sudah 14 tahun bersara ! !
22 + 14 = 36 TAHUN baru kaum DNA bahalol ini sedar depa sudah ambil Ayahyanda Tun Mamak, letak atas bahu depa dan kincin atas kepala hotak depa.
Jadi lepas 36 TAHUN baru bebudak bodoh UMNO ini sedar dia bukan Melayu ori?
36 tahun depa kena kincin. Punya lah bodoh. Punya lah bodoh.
Sekarang depa lantik pahlawan bacul dan beruk panjat nyioq Jawa untuk kincin atas kepala hotak depa pula.
Super Moron pula kata Ayahanda Tun Mamak tidak membawa apa-apa pembangunan di Malaysia.
Kita pun mati akal macam mana nak bagi suluh untuk spesis jenis "kepala hotak di lutut" ini.
Meja dia duduk hari ini, bangunan PMO dia duduk hari ini, highway yang dia ulang-alik tiap hari untuk pergi kerja, kotaraya Putrajaya yang dia genggam dengan kuku besi, KLIA yang sekarang dia kurang guna pakai untuk ke luar negara dan hampir segala yang besar, baik dan maju dalam negara kita telah dibangunkan pada zaman Ayahanda Tun Mamak.
Satu donya mengaku Ayahanda Tun Mamak adalah Bapak Pembangunan dan Bapak Pemodenan Malaysia.
Kepala bapak penyet dan kepala bapak beruk dua ekoq ni ada bangunkan apa?
Bapak Dibangunkan Viagra ? Ha ha ha.
Sad to say this is the calibre of their leadership today.
Toilet bowl scum.
p.s. Some people say that the Brunei sultanate has some adventurous Tamil speaking Mamu in their ancestry.
Being a Tamil Mamak I can say this wit some certainty - we are everywhere.
Melayu takkan hilang didunia Selagi ada Tun Mamak untuk membelanya. - ostb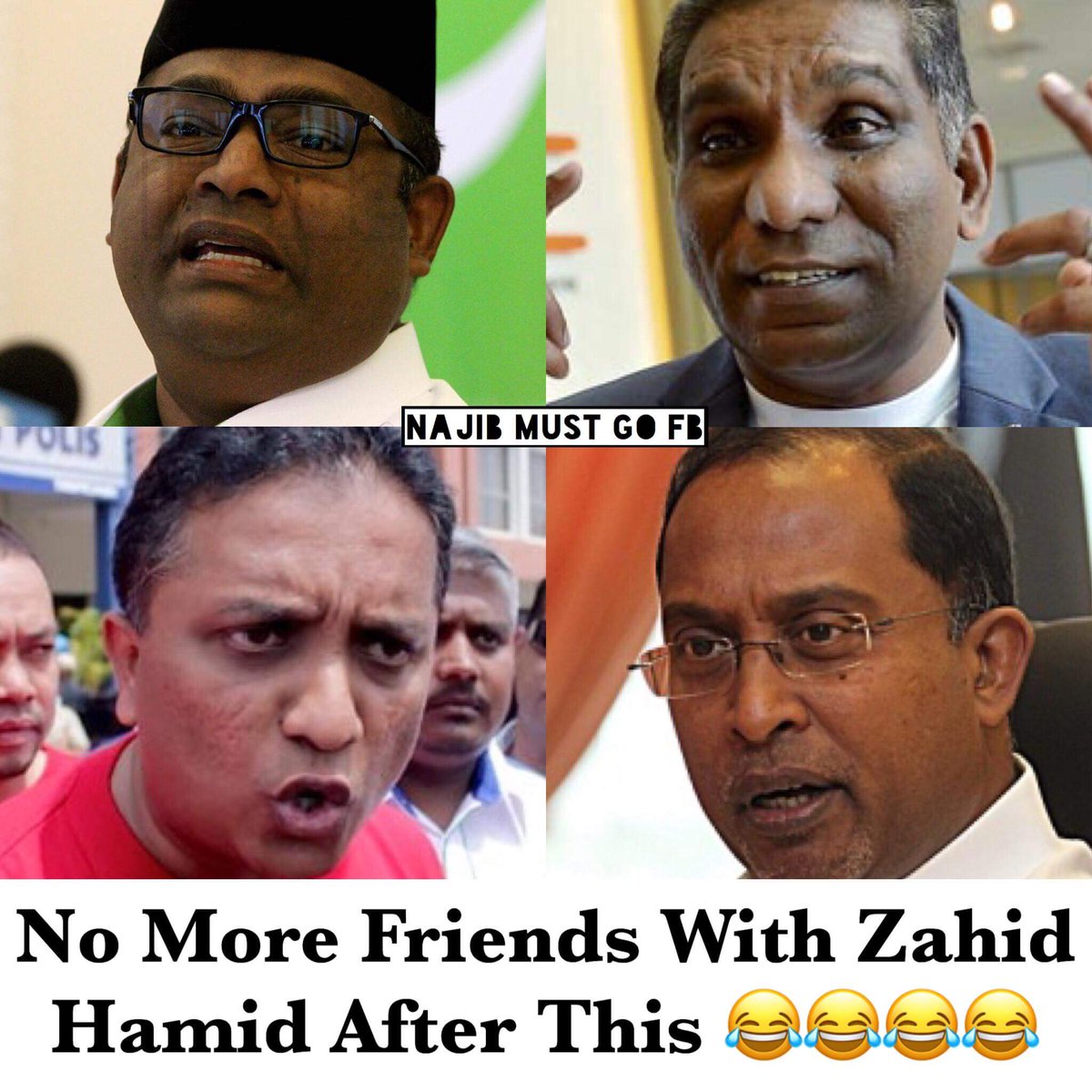 Zahid, pasai mamak Mahathir
nilah hang bisa jadi Menteri...
Naib presiden Umno, Datuk Seri Ahmad Zahid Hamidi mengungkit sejarah Tun Dr Mahathir Mohamad yang berketurunan India dan mendakwa bekas perdana menteri itu mempergunakan orang Melayu selama 22 tahun pentadbirannya.
Zahid, yang juga menteri dalam negeri, menunjukkan salinan kad pengenalan (IC) Mahathir, yang memaparkan namanya sebagai "Mahathir a/l Iskandar Kutty".
Sambil memegang telefon bimbit dan menunjukkannya kepada hadirin, Zahid berkata, "Ini IC biru dia dulu. Nama dia Mahathir anak lelaki Iskandar Kutty. Nombor IC biru dia […] Ini yang dihantar oleh ketua pengarah Jabatan Pendaftaran Negara (JPN)."
"Betullah dia kata kita ni mudah lupa sebab dia anak laki-laki Iskandar Kutty,"
Apa beza dgn awak Zahid,awak Jawa totok. Pendatang juga tok nenek awak. Dan ada pula sekoq Menteri UMNO takdak langsung salasilah keturunan Tengku dlm keluarga dia,tapi dgn selamba bubuh Tengku amacam?- Tengku celop. Kita sama2 Islam jgn hentam pribadi orang. Hentam hala tuju parti takpa. - Idris Asrol
"Orang itulah yang memperjuangkan agenda Melayu untuk mempergunakan Melayu. Bila habis madu sepah dibuang. Umno ini sebagai madu dan kita adalah sepah yang dibuang," katanya ketika berucap merasmikan majlis penutup mesyuarat bahagian Umno Kelana Jaya hari ini.
A/l adalah singkatan kepada 'anak lelaki kepada' yang biasa digunapakai kaum India di negara ini, selain mereka yang berketurunan Orang Asal. Nama Kutty ialah satu nama dalam bahasa Tamil.
Iskandar tu atuk dia . Bapa dia nama Mohamad. Yang tubuhkan sekolah Sultan Abdul Hamid tu. Sekarang ni kau tuduh dia bukan agama Islam pasai IC dia ada 'A/L'? So what kalau dia keturunan mamak? Kalau macam tu Azeez Rahim and Reezal Merican tu kau suruh lah dia masuk MIC, jangan masuk UMNO.- Endie Shazlie
Nama Melayu menggunakan gelaran 'bin' atau 'binti', suatu istilah arab yang merujuk kepada anak lelaki atau perempuan kepada seseorang.
Bagaimanapun, dalam membuat kenyataan itu, Zahid mendakwa tidak membuat serangan peribadi dan menegaskan secara "kebetulan" beliau adalah menteri dalam negeri ketika menerima maklumat itu.
Ko ingat ko tu Melayu ke Zahid? Ko ingat Najib tu Melayu jugak ke? Dasar tak sedar diri! Org bodoh dan tak kenal ko je boleh ko perbodohkan. - Andrew Ngadi
JPN berada di bawah bidang kuasa kementeriannya. - mk
Nama dia Mahathir s/o Iskandar Kutty yang membangun Malaysia dan masih disayangi Rakyat Malaysia. Melayu hidup selesa masa dia menjadi PM selama 22 tahun. Dari segi ekonomi dan nama yang sangat baik dimerata dunia. Dia tidak pernah pukul boyfriend anak perempuan dia dengan zalim. Mahathir a/l Iskandar Kutty yang boleh menyatukan dan menguatkan barisan pembangkang untuk mengalahkan dan menukar kerajaan kleptokrasi sekarang. Anak Kutty yang pada umur 92 tahun masih ditakuti UMNO. Hilang akal hingga menunjukkan kebodohan dan akhlak mereka yang bangsat pemikiran sebagai pentadbir negara. - Syed Fazil Binyahya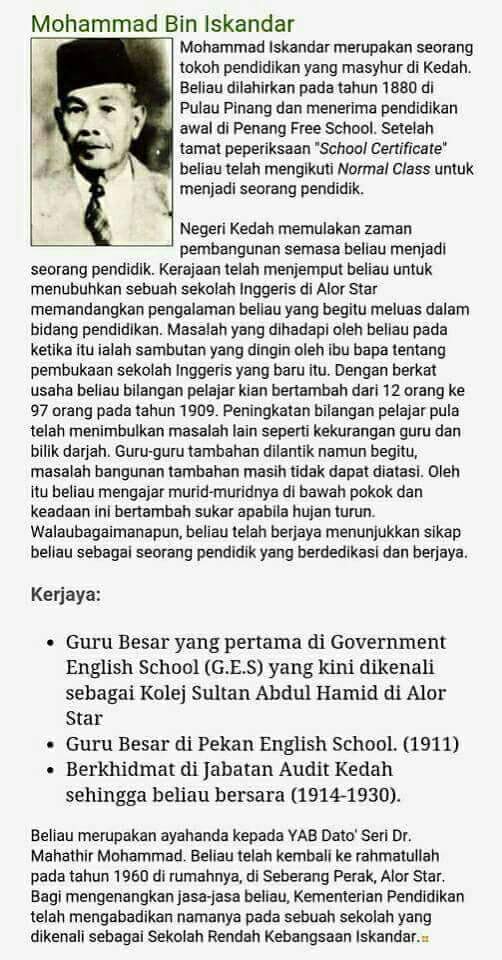 TPM (Zahid Hamidi) = Timbalan Penipu Malaysia
Zahid tak sedaq dia keturunan Jawa totok...
Zahid alleged Dr M of his Indian ancestry...
Umno de facto deputy president Ahmad Zahid Hamidi took a dig at former Umno president Dr Mahathir Mohamad's alleged Indian parentage today, and accused the latter of politically exploiting the Malays throughout his 22-year premiership.
Zahid, who is also the home minister, said he had been shown a copy of Mahathir's identity card (IC), which supposedly stated his name as "Mahathir a/l Iskandar Kutty".
Holding up his phone to the audience, he said, "This was his blue IC. His name was Mahathir a/l Iskandar Kutty. His blue IC number is […]. This was sent by the director-general of the National Registration Department (NRD).
"So he (Mahathir) was right when he said Malays are forgetful, because he is the son of Iskandar Kutty. This is the person who fought for the Malay agenda in order to use Malays.
"When the honey has run out, the honeycomb is thrown aside. Umno is like the honey, and we are the honeycomb that had been thrown away," he said when officiating the closing ceremony of the Kelana Jaya Umno's divisional meeting today.
The patronym "a/l" (short for "anak lelaki", meaning "son of") is commonly used by Indian Malaysians, although it is also used by some indigenous groups. "Kutty" is a common Tamil name.
Malay male names normally carry the "bin" title instead, which is the Arabic term meaning "son of".
Zahid claimed that he was not making a personal attack, however, and stressed that he was only "coincidentally" the home minister when he received the NRD's information about Mahathir's IC. The NRD comes under his ministry's purview.
In his 2011 autobiography "A Doctor in the House: The Memoirs of Tun Dr Mahathir Mohamad", Mahathir acknowledged that he had "some" South Asian heritage.
"Some claim that my father was Malayalee and was fluent in both Tamil and Malayalam. Some have even written that he was a Hindu who converted to Islam to marry my mother. Others say they have seen documents clearly stating my ethnicity.
"I admit that some Indian, or more accurately South Asian blood flows in my veins, but from which part of the Indian subcontinent my ancestors came I do not know," he wrote at the beginning of the third chapter of the 62-chapter memoir. - mk
SuaraRakyat -
What is wrong being Indian. All along I heard that Dr Mahathir's grandfather was Iskandar Kutty, not his father. his father is Mohammad. How come he had I/C as son of his grandfather. Is Zahid going mad. This attack makes Dr Mahathir more popular and respected. Being an Indian he fought for the Malays. Dr Ali Hamza take note. He is hundred percent Indian Muslim of Malabar origin. Are you going to sack him? What about the cow lady of Penang, the head of Wanita UMNO?
WARRANT ADDICT -
Frankly Mahathir (still handsome) does not look like a Mamak, unlike the old Kadir from Kulim/Bandar Bharu ,Kepala Batas MP,the Baling One,Ali Hamsa A.Pak Det @ Cek Det very much an ORI Malay the way he speaks and sons Mukriq , Mokhzani , Marina and what not look NO Mamaq at all???
R.Venugopal -
What about the Turks,Bugis and Javanese running the country. Let us be happy the country is run by Malaysian. DPM should read the Rukun Negara and show respect to the leaders. If not for Dr M you will not be in UMNO for the rest of your life. Bersyukur lah kepada orang tua itu. Jangan bangkit perkauman sekarang sebab dulu semua bisu.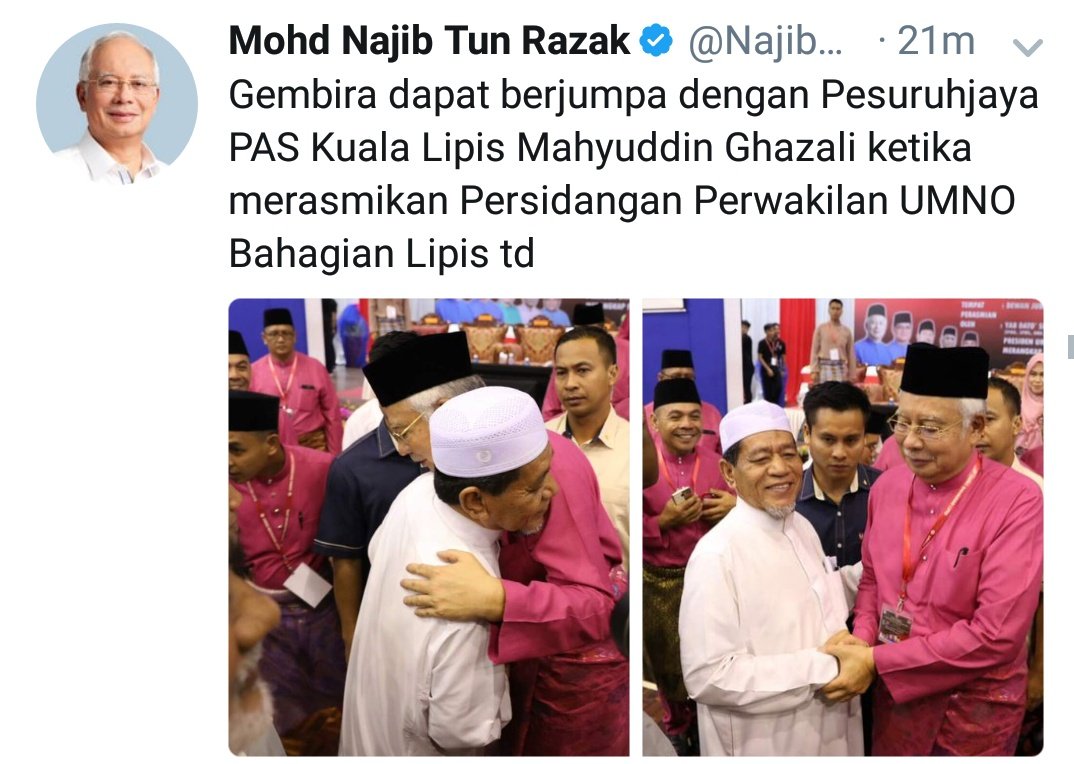 Cam pinang dibelah dua...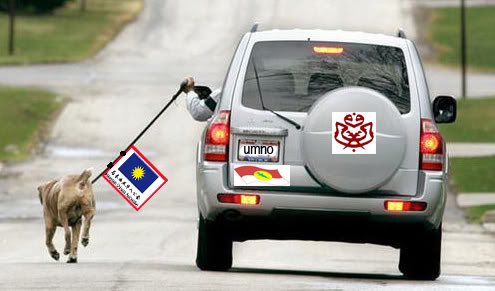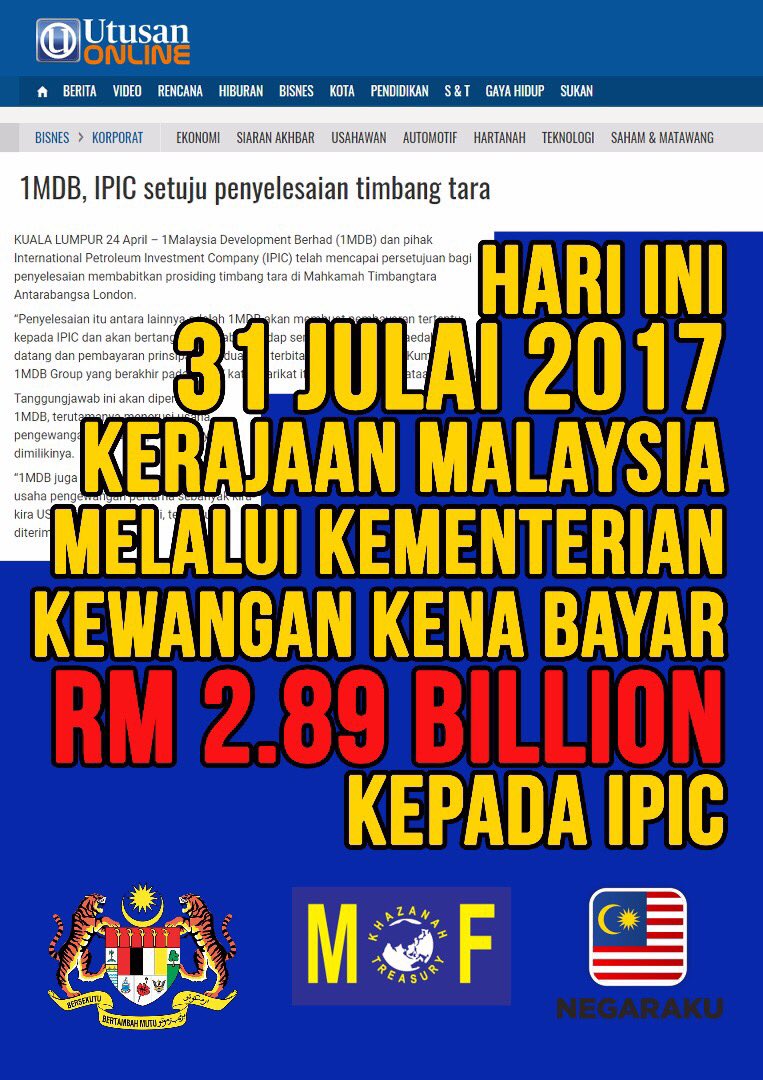 cheers.