Lionel Messi and Cristiano Ronaldo might have retired, but in the not-so-distant future, their successors could be lighting up stadiums in a part of the world that has never played host to soccer's biggest stage – Southeast Asia. That's right, the World Cup may well be on its way to the region, after Thailand Prime Minister Prayuth Chan-ocha announced that the Asean countries (the Philippines, Cambodia, Indonesia, Laos, Malaysia, Myanmar, Singapore, Thailand, Vietnam and Brunei) would submit a joint bid for the 2034 tournament.
Initially, the news was welcomed by Asean Football Federation (AFF) president Khiev Sameth, but, according to Singapore's The Straits Times , Asian Football Confederation general secretary Windsor John was less convinced. He said he "did not know about the joint bid" and still did not know if "it is serious or not".
Meanwhile, Thai news website Matichon's reader survey also brought less than convincing results, with 70 per cent of respondents disagreeing with the idea of the Association of Southeast Asian Nations hosting the 2034 event, citing more urgent issues. Southeast Asia may have a huge appetite for soccer, but some experts said the region needed more stadiums, motorways, airports, train stations and some good old Asean solidarity before it could even consider hosting a World Cup.
"Asean countries are different from each other. Some are not ready for a big project like a World Cup – they need to build stadiums and make sure facilities for players and fans are well-equipped," said Surachai Jaturapattarapong, technical director of Thai League 1 side Bangkok Glass.
Under guidelines from Fifa, soccer's global governing body, the opening match and final have to be played in an 80,000-seat stadium, while the semi-finals and earlier games have to be in stadiums that can house 60,000 and 40,000 people, respectively. Currently, there are 20 Asean stadiums with a capacity of at least 40,000, but only two – Bukit Jalil and Shah Alam in Malaysia – are capable of holding at least 80,000 fans. There are no stadiums in Brunei, Laos and the Philippines that meet World Cup guidelines.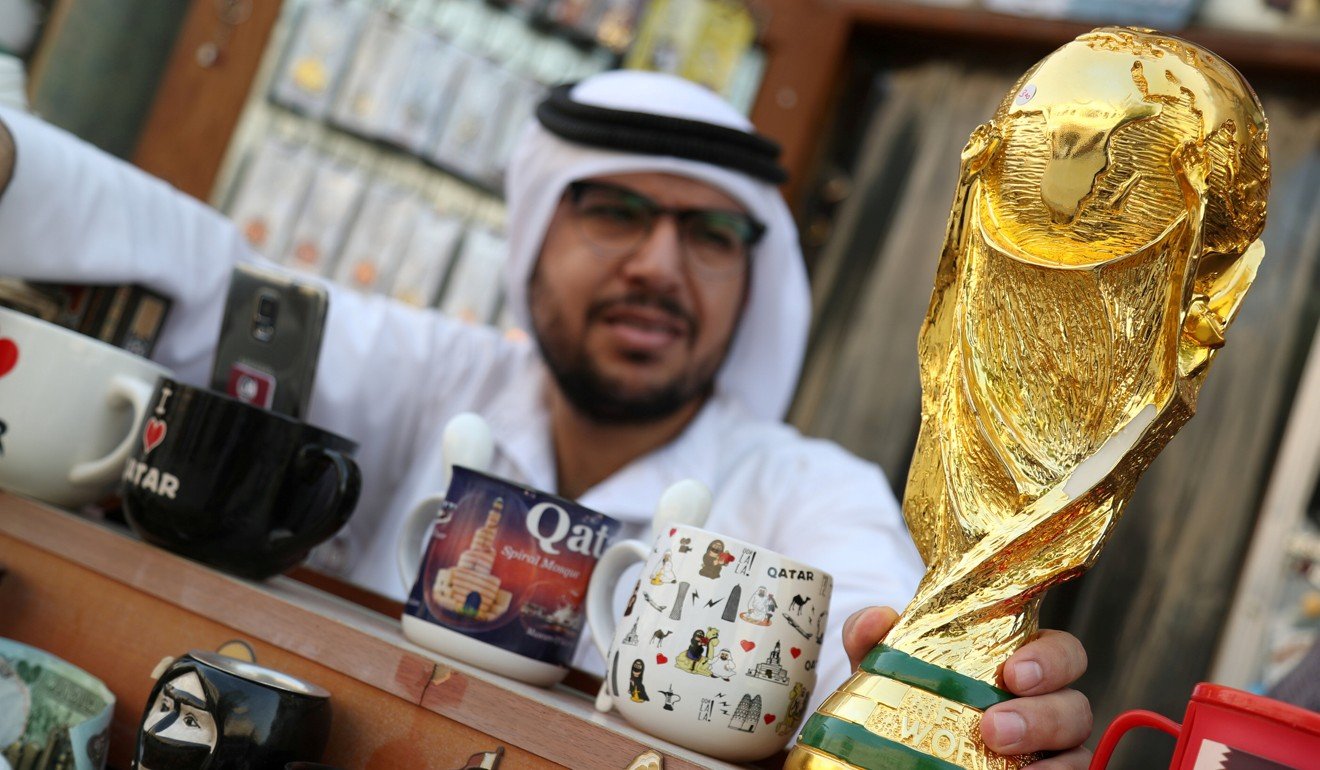 To catch up, Southeast Asia would have to spend big, observers said. "Asean is not ready for a World Cup because there's no infrastructure in place," said Jeffrey Low, a prominent former Singapore sports journalist who had covered 10 World Cups since 1974. He noted that the 2002 joint hosts, South Korea and Japan, were favoured for their smooth transport systems and ready-made stadiums – something that certain parts of Southeast Asia lacked.
"If you want to aim big, build up your infrastructure first. I could get from Tokyo to Osaka quickly in 2002, so if you cannot solve transport issues, then you will have to spend like Qatar now," he added.
Qatar, the 2022 World Cup host, is expected to spend around US$200 billion on improving its public transport system and building roads and airports, eclipsing Russia's US$14.2 billion spending in 2018 – the most expensive World Cup to date.
A little over 3 million tourists visited Russia during last year's World Cup, so Asean countries could expect an even bigger number by 2034 – making new airports, train stations and motorways even more important. Given the vastly different developmental stages of the Asean nations, it would be impossible to ask each to pay the same amount, said Marc Lim, former sports editor at The Straits Times .
"An Asean World Cup requires a strong united vision because the tournament is expensive to hold.
"On paper, holding a joint World Cup makes sense because Southeast Asia is well-connected and travelling between the countries is not too expensive. But who's going to foot the bill?" added the former journalist, who covered the 2006 and 2014 World Cups.
This is not the first time a joint Asean World Cup has been discussed. In 1996, Singapore's then minister for community development, Abdullah Tarmugi, encouraged AFF to pursue a bid. In 2011, the late former Asean secretary general Surin Pitsuwan supported a potential joint bid for the 2030 World Cup, but described it as "a Herculean task".
The most recent call came in 2017 when Joko Driyono, former vice-president of Indonesia's Football Association, suggested a joint bid from two to three nations. One benefit from a joint Asean World Cup would be the sharing of the exorbitant costs. With the World Cup's expansion from 32 to 48 teams from 2026, more money and resources will be needed to host the event. Smaller countries will now have to team up if they want to do so.
To date, the World Cup has been jointly hosted only once – in 2002 by South Korea and Japan. The United States, Canada and Mexico will be the second joint hosts, having won the bid for the 2026 tournament. "Southeast Asia must learn from Qatar, as well as the 2026 World Cup hosts, in order to gain experience to host a future World Cup, which will definitely happen," Surachai said.
Statistics provided by Fifa after last year's World Cup in Russia showed almost 1.6 billion people in Asia tuned in for the tournament, accounting for almost half of all global viewers.
Indonesia, Vietnam and Thailand were part of six countries that contributed to 50 per cent of Asia's views.
"Asean already has the fans and is able to welcome large numbers of tourists regularly," said Tom Smith, president of football for Asia at agency Lagardère Sports. "More importantly, there has to be extensive feasibility studies to ensure that an Asean World Cup has the logistics and can leave a legacy – how football can play a long-term role in the region."
"If South Africa can host the World Cup, so can Asean. The bigger stadiums would just need to be refurbished and solve their traffic issues – it's a logistical issue rather than a conceptual one," he said.
"This is our moment. Someone has to get things going and you cannot shoot people down for their ideas. But at the same time, we cannot get ahead of ourselves because there is much more to be discussed." - scmp
Kelemahan kerajaan gambar
kelemahan diri sendiri sebagai MP...
Ahli parlimen Gua MUsang Tengku Razaleigh Hamzah berkata kematian 15 Orang Asli suku Batqe kerana kelalaian kerajaan. Katanya jika kerajaan awal-awal mempedulikan nasib mereka dan mengenal pasti masalah dihadapi Orang Asli, mungkin kejadian sehingga kehilangan nyawa itu boleh dielakkan.
Saya setuju dengan dakwaan Tengku Razaleigh tersebut. Biasanya sesuatu kejadian itu merebak sehingga ada meragut nyawa ialah kerana sikap lalai pihak berkuasa. Dalam hal ini Tengku Razaleigh juga tidak dapat dikecualikan daripada tanggungjawab itu kerana beliau adalah wakil rakyat di situ bukan satu penggawal tetapi sudah enam penggal lebih 30 tahun.
Sebagai wakil rakyat beliau harus tahu dan menjadi orang paling awal mengetahui apa-apa masalah dihadapi oleh rakyatnya termasuk masyarakat Orang Asli. Tetapi kerana beliau sendiri hanya menemui Orang Asli lima tahun sekali maka permasalahan Orang Asli tidak dalam pengetahuannya, dan gagallah pula untuk beliau menyampaikan apa-apa maklumat kepada kerajaan untuk diambil tindakan.
Sikap acuh tidak acuh Razaleigh kepada masyarakat Orang Asli, bukan sahaja setahun dua ini tetapi sejak lebih 40 tahun lalu. Beliau tidak pun pernah sampai ke perkampungan Orang Asli mungkin masih ada nama pun belum diketahu, kerana kalau beliau nak berjumpa dengan Orang Asli, beliau akan memanggil Tok Tok Batinnya sahaja hadir ke rumahnya.
Jadi apa didedahkan Razaleig itu membuka kelemahannya sendiri. Kencing tanpa sempat buka zip melelehlah, Ku. - mso
tak libatkan tanah wakaf...
Tapak asal Masjid Sungai Nibong Besar dan tanah perkuburan Islam di situ tidak akan sama sekali terjejas dengan cadangan jajaran transit aliran ringan (LRT) Bayan Lepas, kata Timbalan Ketua Menteri I Pulau Pinang, Datuk Ahmad Zakiyuddin Abdul Rahman.
Katanya, Majlis Agama Islam Negeri Pulau Pinang telah bermesyuarat dan bersetuju cadangan jajaran LRT tersebut diletakkan bersebelah dan selari dengan jejambat Jalan Sultan Azlan Shah tanpa menjejaskan kawasan tanah wakaf.
"Persetujuan ini mengambil kita jejambat LRT yang dicadangkan tidak memasuki walau sedikit pun tanah wakaf kubur dan juga wakaf Masjid (Jamek) Sungai Nibong Besar, baik yang berada di atas tanah, mahupun ruang udara kedua-duanya," katanya dalam sidang media di Komtar, Pulau Pinang, hari ini.
Katanya lagi, keputusan itu juga selari dengan fatwa dan garis panduan yang dikeluarkan oleh Jawatankuasa Fatwa Negeri Pulau Pinang.
"(Fatwa) itu antaranya, tidak memasuki tapak dan juga ruang udara kubur dan juga tapak masjid oleh sebarang struktur," katanya sambil menambah projek pembinaan masjid di tapak berkenaan boleh diteruskan mengikut jadual asal.
Ahmad Zakiyuddin yang juga Exco Hal Ehwal agama Islam, Pembangunan Industri dan Perhubungan Masyarakat berkata, kerajaan negeri sentiasa komited dan menghormati setiap garis panduan dan hukum hakam Islam yang diputuskan Jawatankuasa Fatwa Negeri sebelum membuat sebarang keputusan berhubung projek berkenaan.
"Kerajaan Negeri Pulau Pinang kesal dengan apa yang berlaku sekarang merujuk semua jenis penyebaran maklumat, kenyataan media dan sebarang bentuk sebaran melalui apa juga saluran media oleh sesiapa pun yang berniat jahat, bersifat fitnah dan tohmahan tidak berasas tanpa merujuk dan mendapatkan maklumat terkini yang sahih dan tepat dari pihak Kerajaan Negeri Pulau Pinang," ujarnya yang juga – Roketkini.com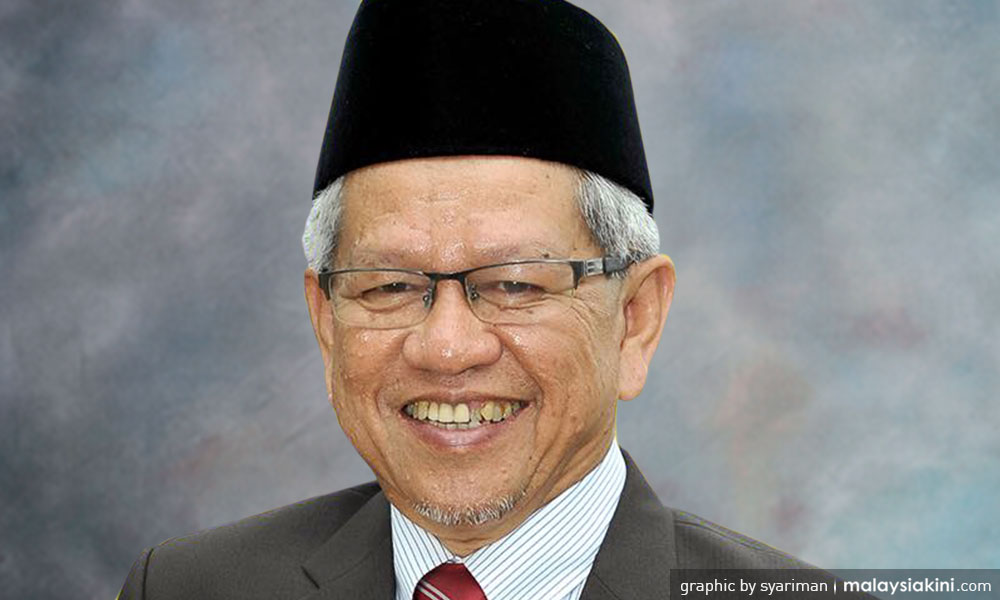 The Penang government has denied ignoring the religious sensitivities of a mosque in Bayan Lepas, which is upset with the state's plan to build a Light Rail Track (LRT) system in the area.
The RM8. 4 billion and 30-kilometre line which will stretch from Komtar to Bayan Lepas is part of the RM46 billion Penang Transport Master Plan.
At a press conference in Komtar, Deputy Chief Minister II Ahmad Zakiyuddin Abdul Rahman (photo, above) said he had met with the relevant authorities today to discuss the issue of the Bayan Lepas LRT system near Masjid Jamek Sungai Nibong Besar.
"We are fully committed and respect every Islamic guideline decided by the state fatwa department before deciding on the official plans to build the LRT near the mosque.
"We regret the spread of information, media statements in any form by any quarters with malicious intent, (in this) slanderous and baseless attack, without referring or obtaining verified and accurate information from the state government," he said.
Ahmad Zakiyuddin, who is also deputy president of the Penang Islamic Council, stressed that the LRT would not encroach into the Muslim cemetery, burial and mosque grounds.
He was referring to the reaction of the Sungai Nibong Besar mosque committee which is up in arms over the state government's plan to build the LRT near the mosque in Bayan Lepas.
Mosque committee treasurer Mohd Noor Kamarudin said the LRT builder, SRS Consortium, has agreed to build the rail track behind the mosque.
Mohd Noor was quoted by Sinar Harian as saying that the decision on the track location was jointly agreed by the committee and SRS Consortium after taking into consideration the sensitivities related to the place of worship and the opposition by residents. - mk
Ingatkan di Semananjung saja ada manusia bermasalah mental,rupa2nya kat Sarawak pun ada juga.
Hanya orang yang skrew di atas longgar akan berbuat demikian.Gila talak kot...
😂
😂
😂
😂
😂
😂
Kesian doa tak dimakbulkan...
Tak pasti - sesat atau nyanyuk?

6 tahun di FGV, Isa Samad membawa pulang RM8,069,135.
Now you know why the shareholders went berserk...
cheers.