Peguam yang mewakili Presiden PAS Datuk Seri Abdul Hadi Awang dalam saman fitnahnya terhadap Sarawak Report mengakui rakaman yang dikatakan sebagai Ahli Jawatankuasa Pusat PAS Nik Mohamad Abduh Nik Aziz adalah tulen, walaupun sebelum ini mendakwa ianya palsu.
Sarawak Report memetik barister Jacob Dean sebagai berkata Hadi mengesahkan beliau tidak akan mempersoalkan ketulenan rakaman itu.
Ia berkata pasukan undang-undang Hadi memutuskan suara dalam rakaman itu disalah tafsir.
Keputusan Hadi mengenai tafsiran yang betul mengenai rakaman itu akan didengar dalam jawapan balasnya dalam pembelaan di Mahkamah Tinggi pada 31 Julai, tambahnya.
Perbicaraan itu ditetapkan bermula pada 1 April tahun depan, di mana pasukan undang-undang Hadi akan memutuskan maksud rakaman itu yang akan didedahkan sepenuhnya.
Nik Abduh sebelum ini berkata tidak perlu membuat laporan polis atau saman berhubung rakaman mendakwa PAS mendapat duit daripada Umno.
Pada 5 April, beliau menafikan suara dalam rakaman tersebut adalah suaranya dan berkata tidak ada keperluan untuk bersumpah dengan nama Tuhan kerana beliau yakin bercakap benar.
"Terserah kepada rakyat untuk menilai sendiri," katanya.
Menurut Sarawak Report, peguam Hadi menunjukkan Nik Abduh bersama yang lain yang hadir semasa rakaman itu, akan menjadi saksi yang dipanggil untuk memberi keterangan semasa perbicaraan.
Hadi memfailkan saman fitnah di Mahkamah Tinggi London berhubung artikel editor Sarawak Report, Clare Rewcastle-Brown yang diterbitkan pada 6 Ogos 2017.
Artikel 8 perenggan itu mendakwa pimpinan tertinggi PAS menerima RM90 juta dalam usaha Umno meraih sokongan parti itu susulan perpecahan pembangkang.
Dalam pembelaan terhadap saman Hadi pada April lalu, Rewcastle-Brown berkata pemimpin PAS tidak dinamakan atau disebut dalam mana-mana kenyataan dalam artikel tersebut.
Beliau berkata saman Hadi adalah pelanggaran haknya dan orang awam terhadap kebebasan bersuara, terutama dalam perbincangan mengenai politik.
Rewcastle-Brown cuba membatalkan saman terhadapnya, tetapi Mahkamah Tinggi London menolak permohonannya pada 1 Mei lalu. - fmt
Dengan petunjuk baharu itu, Hakim dijangka akan memanggil semua saksi bagi kedua-dua pihak, mulai 1 April 2019 yang akan berlansung selama 11 hari.
"Kami menjangkakan 8 atau 9 saksi untuk disoal berkaitan isu-isu yang dibangkitkan oleh pihak pendakwaan berkaitan dana itu disalurkan kepada pemilik sebuah sekolah agama.
"Tuduhan bahawa setiausaha politik yang menjalankan kempen pilihan raya, mengetahui pembayaran berkaitan kemudian Dr Mohd Zuhdi Marzuki, akhirnya mengakui bahawa Pas telah menerima pembayaran itu.
"Nampaknya dia (Dr Mohd Zuhdi yang juga Bendahari Pas) perlu memberi keterangan. Juga 3 orang pemegang amanah yang dikatakan telah menerima dana rasuah, sekurang-kurangnya satu mungkin dua dari mereka (pemegang amanah). Ini membawa anda kepada yang ke enam. Ada lelaki di dalam pita rakaman, Nik Abduh.
" Itulah persiapan awal kami untuk saksi mengenai apa yang dipohon anak guam," ujar Jacob Dean yang mewakili Abdul Hadi.
Dean juga memberitahu hakim bahawa Abdul Hadi berhasrat untuk membawa beberapa orang lain dari Kuala Lumpur ke London untuk meyokongnya atas dakwaan yang dibuat oleh SR melalui laporan mereka.
Peguam2 yg mewakili Haji Hadi dlm saman malu beliau ke atas Sarawak Report secara sah tidak akan mempersoalkan kesahihan rakaman tersebut.
Alasan yg diberi oleh peguam Hadi adalah:
"Explaining the apparent volte face, Hadi's legal team has intimated that its position is that the wording on the recording has been misinterpreted and his position on the correct interpretation of recording will be set out in his reply to the defence due to be lodged at the High Court on 31 July 2018."
Iaitu mereka berhujah bahawa maksud percakapan Nik Abduh dlm audio tersebut telah disalah tafsir dan maksud sebenar rakaman tersebut akan dibentangkan di mahkamah sepanjang perbicaraan nanti.
Yg pastinya peguam Hadi Awang sendiri telah mengakui kesahihan rakaman ini.
Terbuktilah PAS makan duit UMNO selama ini. Bangkai gajah tidak dapat ditutup dengan nyiru.. Sekian. - f/bk
Ada org kata terkejut beruk,tapi berukpun tak terkejut sebagaimana rakyat terkejut..
Sebelum ini bukan main lagi walaun2 bermati2an menafikan rakaman suara itu adalah suara Nik Beduh,siap dgn caci maki kononnya tuduhan itu adalah fitnah..
Last2 peguam Hadi sendiri menerima dan akui rakaman suara itu adalah benar suara Nik Beduh. Maknanya pngakuan Nik Beduh yg dia dan Hadi menerima wang drp UMNO adalah benar..
Rkyat juga terkejut amat sangat bila melihat deretan kereta yg dikatakan milik Mat Amar,Tmb.MB Kelantan tu lah..Tauke budu dan tauke kicap tersohor pun tak mampu nak memiliki kereta mewah sebanyak itu..Rasa2nya itu dah tahap zuhud yg melampau2..f/bk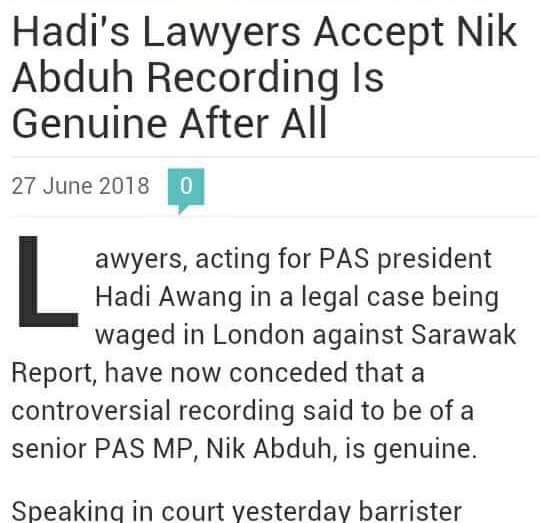 Court Case In London Confirms
PAS Took UMNO Money...
Recall that Hadi Awang is suing Sarawak Report for libel in a London Court. This is over the accusation by Sarawak Report that PAS took money from UMNO. Well there have been some most interesting developments in that case. The accusation that PAS did take money from UMNO is almost a fait accompli according to evidence presented in the Court so far. Here be Sarawak Report on the matter ...
Lawyers, acting for PAS president Hadi Awang in a legal case being waged in London against Sarawak Report, have now conceded that a controversial recording said to be of a senior PAS MP, Nik Abduh, is genuine.
Speaking in court yesterday barrister Jacob Dean confirmed that Hadi will not contest the authenticity of the recording, removing the need for expert forensic evidence to identify the speaker.
Hadi's lawyers further indicated that Nik Abduh and possibly others present at the time of the recording (thought to include Hadi's son-in-law, Zaharuddin Muhammad), would be among the witnesses his client plans to call to give evidence at trial:
As a result of the indication about the number of witnesses which both parties intend to call, the Judge ordered that the trial, due to start on 1 April 2019, should be listed for 11 days.
We anticipate 8 or 9 witnesses [for] issues raised by the truth defence. There are allegations that owners of a religious school received funds. Allegations that the claimant's political secretary, who was running the election campaign, knew of relevant payments. Then [that] the claimant's close associate, Dr Marzuki, finally admitted that PAS had received a payment….
It seems likely he [Dr Marzuki] needs to give evidence. [Also the] Treasurer of PAS. Also 3 trustees of an account that is said to have received corrupt funds, at least one possibly two of those [trustees]. That takes you to six. Then there is the man on the tape, Nik Abduh. That's our preliminary estimate for witnesses on what is pleaded….. [Jacob Dean, barrister for Hadi Awang] ! ! ! ! ! !
Dean informed the judge that Hadi intends to fly the above people from KL to support his case in London, in order to contest those allegations in the Sarawak Report's Defence.
Original Denials
The decision to concede that the voice on the recording was indeed Nik Abduh, stood in marked contrast to previous public denials made by Nik Abduh himself and also appears to conflict with statements made by PAS before the General Election.
Bukti PAS ambil duit UMNO
Rakaman audio 1
Rakaman audio 2
Rakaman audio 3
Judge for yourself...
The controversial statements on the recording itself included the following translated remarks:
"During the Sarawak Election, people did co-operate with UMNO to defeat DAP.
Regarding the monetary issue, the fatwa [legal opinion] was already in place.
It was apparent that Tok Guru Nik Aziz took UMNO's money
Tok Guru Haji Hadi took UMNO's money
I took UMNO's money
everyone accused took UMNO's money!!
Among the reasons why we succeeded was with UMNO's help.
UMNO helped us to achieve victory.
In 10-11 of these activities.
That is us being smart. Umno is stupid.
Why do people keep asking us about UMNO's money?
This issue is now over.
Tok Guru Nik Aziz took a considerable amount of UMNO's money.
Not a problem?
Tok Guru Harun Din, not a problem.
This meeting today not a problem.
…. I have met Tok Guru Haji Hadi. Tok Guru Haji Hadi said lucky you taking UMNO's money. Just do whatever we want. But do not use the money for our private matters. For our personal gain. Instead, use it for Islamic purposes. That's why we have good relations with UMNO today… why Najib can even accept RUU amendments [Translated]
On 28th February, following the release of the recording online, Nik Abduh denounced the recording on his Facebook page, describing the claim that the speaker was him as 'rubbish and slander' and threatening that God would punish those responsible for making what he called defamatory actions by disseminating the tape and for suggesting the speaker was him:
"The claim that it is me speaking in the conversation is all nonsense and slanderous.
"PAS is a party that doesn't get involved in matters that are prohibited by Islam, including taking bribes from Umno and following DAP around." [translation by Malaysian Insight]
Folks, remember what I said about religious people ?




They are L _ A R S! ALL of them.




Not just these political animals but ALL religious people.




It is their stock in trade. Without telling L _ E S they just cannot function.




Which is why their religion leads them to s_tanic behaviour.




Which is why every single person who follows these religious people always becomes a loser.




Dont believe me? Here is my evidence : YOU.




Be honest - what good have you gained in your lives from listening to these religious people?




ALL over the world, they are the losers.

So please do not be saying that somehow in this country they are winners.




Minus the Petronas money that we have been dishing out, minus the subsidies, minus the NEP handouts YOU really do not have anyone else to thank for whatever good that you have.




As a final note, UMNO has lost. Babuji says UMNO has no more money. So who is going to foot the bill for this very expensive London barrister who is representing PAS? Who is going to pay the airfares for all those witnesses they will have to fly to London?




The case is set for April 9th, 2019

. - ostb
SYUKUR ALHAMDULILLAH SAYA DAPAT BERTEMU SERTA BERBUAL SECARA PANJANG LEBAR DENGAN SIRUL AZHAR UMAR DI KEM TAHANAN VILLAWOOD, SYDNEY!! BELIAU TURUT KIRIMKAN SURAT PERIBADI PADA YAB TUN DR MAHATHIR MOHAMAD!!
Setelah beberapa tahun terputus hubungan dengan sirul azhar umar; kini syukur alhamdulillah pada 28 jun 2018 saya telah dapat bertemu semula dengan beliau di villawood detention camp, sydney!!
Perjumpaan di bulan syawal ini amat bermakna dan kami telah berbual panjang lebar secara ikhlas dari hati ke hati selama lebih kurang sejam setengah.
Sirul azhar umar kelihatan sihat serta tenang di kem tahanan villawood yang mana beliau telah ditahan hampir selama 5 tahun sehingga kini.
Insya-Allah, saya amat yakin kebenaran mengenai kes pembunuhan altantuya shaaribu akan menyebelahi pihak yang teraniaya akhirnya!!
Hakikatnya, kebenaran yang hakiki pasti menjelma pada keseluruhan rakyat malaysia mahupun warga luar dalam sedikit masa lagi!! Insya-Allah!!
Dalam pertemuan ini juga; sirul azhar umar telah mengutuskan sepucuk surat kepada yab perdana menteri malaysia yang mana saya sendiri tidak tahu apa isi kandungannya!!
Surat peribadi tersebut telah diletakkan di dalam sampul yang tertutup dan akan saya sampaikan kepada yab perdana menteri malaysia apabila pulang ke tanahair dalam beberapa hari lagi.
Beliau yang pernah bertugas sebagai salah seorang anggota pdrm di bawah unit tindakan khas turut menzahirkan perasaan rindu pada ibu, ahli-ahli keluarga serta kampung halaman khususnya di saat kita meraikan bulan syawal yang indah ini.
Dalam pertemuan ini juga, sirul azhar umar telah membayangkan bersedia untuk memberi kerjasama yang sewajarnya kepada pihak penguatkuasa undang-undang malaysia kerana yakin secara sepenuhnya terhadap institusi kerajaan Pakatan Harapan yang amat telus serta professional.
Kini, sirul azhar umar kelihatan amat bersemangat dan tidak lagi dibelenggui oleh sebarang perasaan takut kerana beliau amat yakin dengan sistem perundangan baru di malaysia yang diterajui oleh Pakatan Harapan yang mampu membela kalangan yang teraniaya!!
Semoga kebenaran yang hakikat dapat diketengahkan seterusnya juga akan ditegakkan demi kepentingan warga tempatan mahupun keadilan manusia sejagat!!
Kes pembunuhan altantuya shaaribu ini juga harus diselesaikan secara sepenuhnya kerana ianya membabitkan isu pembunuhan kejam sesama manusia!!
Ikhlas dari;
KHAIRUDDIN ABU HASSAN
28 Jun 2018
Sirul wrote to Dr M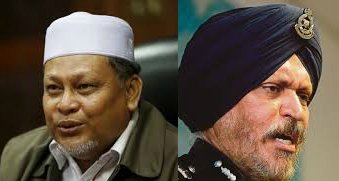 Antara 2 Amar ini siapa lebih Amar Ma'ruf Nahi Munkar (Buat Baik Tolak Jahat)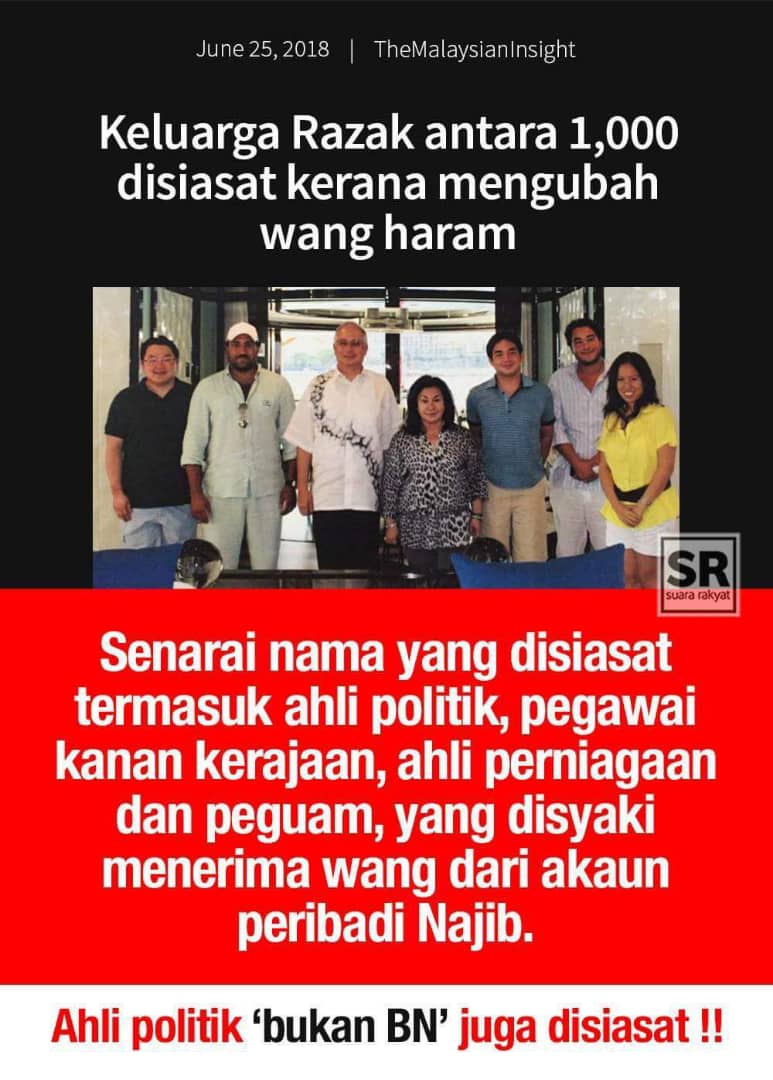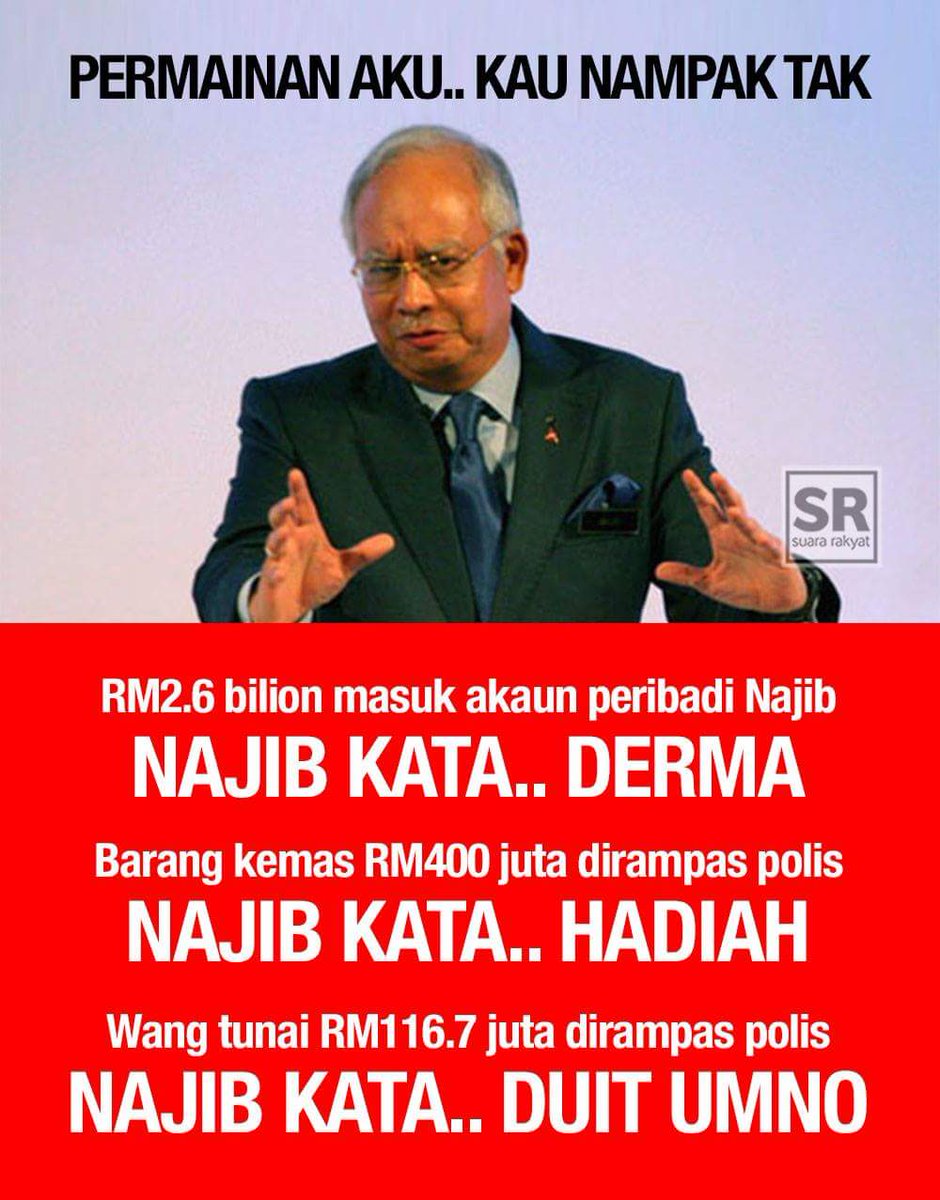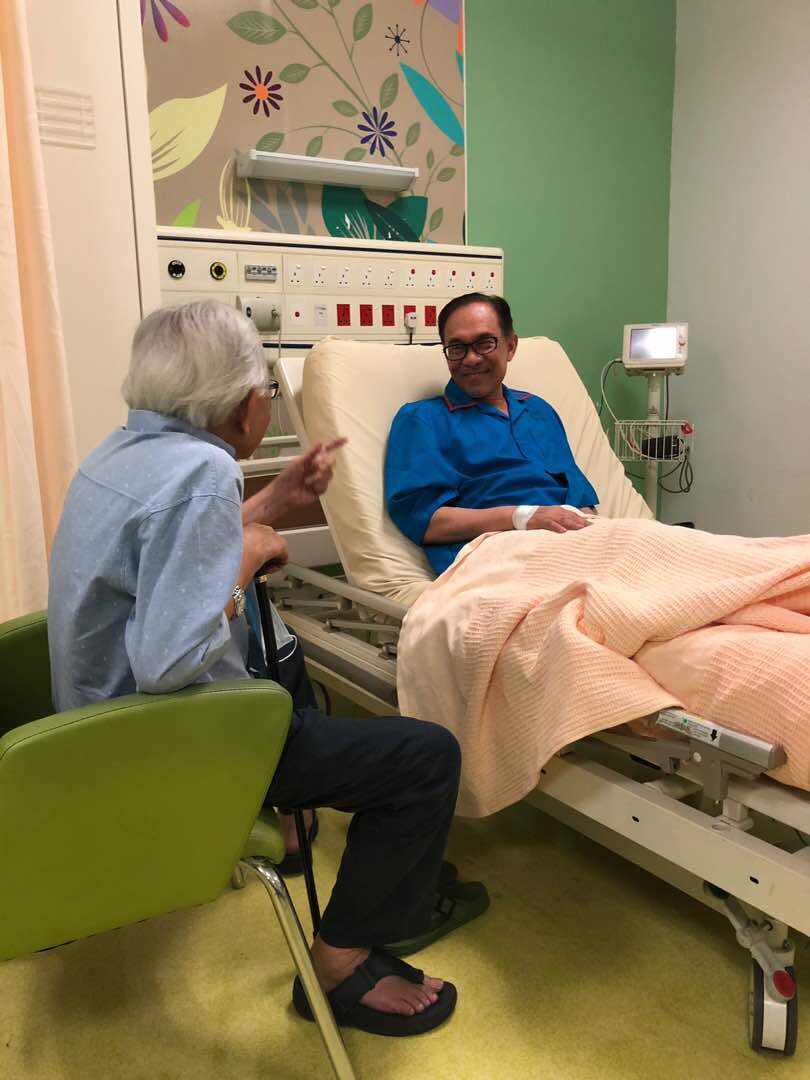 Tun Daim zairah Anwar...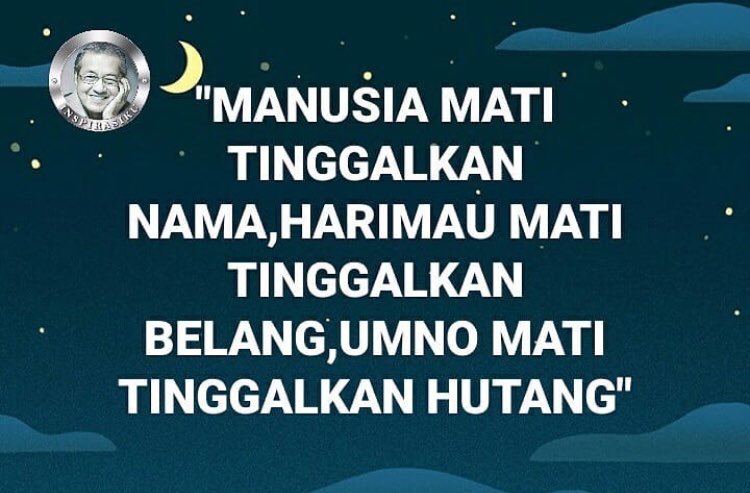 cheers.