Suruhanjaya Pencegahan Rasuah Malaysia (SPRM) hari ini memaklumkan bahawa bekas perdana menteri Datuk Seri Najib Razak telah ditahan di kediamannya, di Jalan Langgak Duta, Kuala Lumpur hari ini.
Menurut Pesuruhjaya SPRM Datuk Mohd Shukri Abdull, pihaknya juga telah memaklumkan perkara itu kepada Ketua Polis Negara lapor Malaysiakini.
Mohd Shukri juga dilapor akan mengeluarkan kenyataan media sebentar lagi.
Terbaru, satu kenyataan media yang dikeluarkan Pasukan Petugas Khas 1MDB telah mengesahkan penahanan itu dibuat pada jam 2.35 petang tadi berhubung skandal SRC International Sdn Bhd.
Kenyataan tersebut turut memaklumkan Najib akan didakwa di Mahkamah Kuala Lumpur pagi esok.
Najib sebelum ini didakwa terlibat dalam skandal terbesar penggubahan wang haram melibatkan 1MDB sedang disiasat oleh pihak berkuasa Amerika Syarikat (AS), selain negara-negara lain termasuk Singapura, Switzerland, Hong Kong dan Abu Dhabi.
Siasatan penuh terhadap skandal 1MDB ini juga merupakan antara janji Pakatan Harapan dalam manifesto pada Pilihan Raya Umum ke-14 lalu.
Selain tekanan daripada Pakatan Harapan yang ketika itu pembangkang agar skandal ini disiasat, isu penyelewengan 1MDB mendapat liputan meluas media tempatan dan luar negara termasuk Majlis Raja-Raja.
Pada 6 Oktober 2015, Majlis Raja-Raja telah mengeluarkan kenyataan bersama menyeru kerajaan untuk melengkapkan siasatan ke atas 1MDB dan mengambil tindakan tegas ke atas mereka yang terlibat.
Majlis Raja-Raja bimbang jika isu tersebut tidak dikendalikan dengan baik ia akan menjejaskan ekonomi negara dan kelangsungan hidup rakyat.
Kepincangan skandal tersebut turut mendapat kritikan veteran UMNO iaitu Tan Sri Rafidah Aziz menyindir kerajaan kerana gagal menjejak kapal mewah Jho Low yang didakwa mempunyai hubungkait dengan dana 1MDB.
Tindakan itu disusuli dengan kenyataan bekas Menteri Penerangan, Tan Sri Rais Yatim yang memuat naik status twitter mempersoal telatah Menteri Komunikasi dan Multimedia, Datuk Seri Salleh Keruak yang galak mempertahankan Jho Low berbanding mencari kebenaran di sebalik rampasan kapal mewah ahli perniagaan tersebut. – Roketkini.com
Najib cuma pindah rumah je...Dulu rumah besar...sekarang agak kecil. Makan dan minumnya masih lagi di tanggung oleh rakyat Malaysia. Kesian Semah pasangan romeo juliet dipisahkan oleh gomen PH. Jibby kena tido sorang2..-t/t
Najib Razak,Is Arrested in
1MDB Corruption Scandal...
Former Malaysian Prime Minister Najib Razak was arrested on Tuesday in connection with a multibillion-dollar financial scandal at the heart of his government.
Mr. Najib quashed an investigation into the scandal when it exploded three years ago. But he is no longer able to dictate events after being cast from office in a stunning election loss in May, and the country's new leader, Prime Minister Mahathir Mohamad, has moved quickly to
restart investigations into what went on at troubled state investment fund 1Malaysia Development Bhd., or 1MDB.
The U.S. Justice Department alleges in civil lawsuits that $4.5 billion was taken from the fund and used to buy mansions, a yacht and to fund a Hollywood production company, among other uses.
Mr. Najib was arrested at his Kuala Lumpur mansion, according to the special anticorruption task force set up to investigate the 1MDB affair, which said the former leader would be charged in court Wednesday morning. The investigators didn't specify what charges he would face.
U.S. authorities say Mr. Najib's flamboyant wife, Rosmah Mansor, obtained tens of millions of dollars in diamonds bought with 1MDB funds. There was no immediate word from Malaysian authorities on whether she was also facing arrest.
Mr. Najib and his wife have denied wrongdoing. Mr. Najib's lawyers couldn't be reached for comment, and his spokesman didn't respond to a request for comment.
Mr. Najib was in custody at the headquarters of the country's anticorruption agency. His supporters called for a rally at the facility to show solidarity with him. Media, meanwhile, gathered outside his home, where a single police van was parked, hoping for a glimpse of Ms. Rosmah. It wasn't known whether she was inside.
The anticorruption commission said it spent the afternoon questioning Riza Aziz, Mr. Najib's stepson, a co-founder of Red Granite Pictures Inc. Several Red Granite films, including "The Wolf of Wall Street" and "Dumb and Dumber To," were financed with money siphoned from 1MDB, according to U.S. government lawsuits. U.S. prosecutors have sought to seize future earnings on those movies. Red Granite settled all actual and potential civil claims against it related to 1MDB for $60 million last year. Mr. Aziz has denied any wrongdoing.
A surprising election defeat in May stripped Mr. Najib of his ability to block investigations in Malaysia into what international prosecutors allege is one of the largest financial frauds of all time.
In July 2015, when the outlines of the 1MDB scandal began to emerge, Mr. Najib tried to shut down the probe, according to people with direct knowledge of the matter. He fired Malaysia's attorney general, who was seeking the prime minister's arrest over allegations, first reported in The Wall Street Journal, that he received hundreds of millions of dollars from 1MDB into his personal bank accounts. The government suspended the license of a newspaper that had led reporting on the case and detained scores of critics.
Over the past three years, authorities in the U.S., Singapore and Switzerland continued to investigate the 1MDB scandal. But Malaysia's probe, led by an anticorruption commission, was mothballed, and overseas investigators complained that Malaysia dragged its feet in assisting them.
The arrest of Mr. Najib is just the starting point of an investigation that Mr. Mahathir says will take months to complete and focus on the roles of scores of people. The new government has barred a number of former government officials from leaving the country.
In particular, investigators are homing in on Jho Low, a Malaysian financier close to Mr. Najib who U.S. Justice Department lawsuits allege was the ringleader behind the purported theft of money from 1MDB. Mr. Najib gave Mr. Low wide latitude to run the fund's affairs, say people who worked there.
"He has a lot of information, particularly information with regard to where the money is," Mr. Mahathir said in a recent interview. "He would be a good witness."
Malaysian investigative documents allege that Mr. Najib used 1MDB money to finance the campaigns of ruling-party candidates in the 2013 elections. U.S. officials also say proceeds from the fund went to buy jewels for Ms. Rosmah and mansions for her son, a friend of Mr. Low. Mr. Aziz, the son, has said he didn't know the money was from 1MDB. In the past, Ms. Rosmah has described criticism of her spending as politically motivated.
Mr. Low previously offered to provide information about Mr. Najib and 1MDB in return for immunity from criminal prosecution, but Mr. Mahathir turned him down, according to people familiar with the proposed deal. Malaysian authorities have issued a warrant for Mr. Low's arrest, Mr. Mahathir said last month.
Mr. Low couldn't be reached for comment. He previously has denied any wrongdoing, and his lawyers have said he has instructed them to cooperate with investigators. He is believed to be in China.
The U.S. Justice Department, via its civil lawsuits, is attempting to seize almost $2 billion in assets allegedly bought with 1MDB money. However, in August, the department asked a U.S. judge to suspend those cases while it focused on building a criminal investigation into 1MDB, which people familiar with the matter say is focusing on Mr. Low.
Mr. Najib launched the 1MDB fund in 2009 as a way to spur investment in Malaysia, but it quickly racked up debts that now stand at $8 billion. Much of the money was raised via international bond issuances sold by Goldman Sachs Group Inc., which earned hundreds of millions of dollars. The bank has defended its profits as commensurate with the risk involved.
The specific part of the inquiry that led to Mr. Najib's arrest on Tuesday revolves around how some $10.5 million, allegedly from a former 1MDB unit, made its way into his personal bank account. The unit, SRC International, was established in 2011 as the fund's vehicle for overseas energy investments. It was placed under the Finance Ministry's control in 2012. Mr. Najib has acknowledged that the money went into his account but hasn't provided an accounting of where it came from.
The allegations against Mr. Najib cover a fraction of the amount he is alleged to have received from the fund.
The Justice Department lawsuits separately allege that the former prime minister received $681 million from 1MDB into his personal accounts.
As he was battling for his political life in 2015, Mr. Najib appointed a new attorney general who said that the $681 million was a political donation from a Saudi royal that was later returned. He cleared Mr. Najib of wrongdoing.
Over the ensuing three years, Malaysian opposition politicians and human rights groups complained about an erosion of civil liberties in the country. Even Mr. Najib's brother, Nazir Razak, a Malaysian banker, warned on social media that the country's institutions were being undermined.
Ahead of the May elections, Mr. Najib's government redrew electoral boundaries to favor the ruling party and enacted a "fake news" law that permitted authorities to jail critics for up to six years.
On election night, as it became evident that Malaysian voters had tossed his party from power, Mr. Najib was in shock as he gathered with his family and close aides, according to a person who was present.
Some members of his entourage urged Mr. Najib to ignore the election results and attempt to lure opposition lawmakers to his coalition, the person said. But Mr. Najib's family counseled him to step aside gracefully, given that his National Front coalition had won only 79 seats in the 222-seat parliament.
With Malaysia's democracy on a precipice, Mr. Najib ultimately decided against using force to stay in power. - wsj
Najib requested me to state he did
nothing wrong,on RM2.6b...
Former Bank Negara governor Zeti Akthar Aziz has dismissed the allegation that she was aware of the RM2.6 billion in former premier Najib Abdul Razak's personal bank accounts in Ambank Islamic prior to the 2013 general election.
"I wish to categorically state that this claim is false. I had no knowledge of this RM2.6 billion remitted into his account," she said in a statement issued to Malaysiakini hours after Najib's arrest.
Zeti also alleged that on July 3, 2015, she was called to the Prime Minister's Office in Putrajaya when the scandal erupted.
"He made a request for me to issue a statement that he had done nothing wrong in his account.
"I informed him that I cannot issue such a statement because I did not have knowledge of transactions that had occurred in his account," she said.
According to Zeti, a cabinet minister, whom she did not name, made a similar request and she had told him the same.
The former central bank governor was responding to Najib's claims in an exclusive interview with Malaysiakini last week, where the latter said Zeti was aware of the transaction but did not question him on the matter.
"If Bank Negara is in the know of these funds and they had an inkling or some knowledge that there could be some doubts about the source of the funds, I expected them to tell me.
"But nothing of that sort happened. So I assumed all along that it was fine," he said.
Quizzed again if Zeti did not raise any red flags, Najib replied: "No there was no comeback from Bank Negara. I assumed everything was fine."
Meanwhile, the former Bank Negara governor said on the matter relating to transactions by account holders in the banking system, the central bank relied on information provided by the reporting financial institutions.
Earlier today, Zeti, who is now a member of the Council of Eminent Persons (CEP), declined to comment on the allegation because the matter was being investigated.
Below is her press statement in full:
I refer to the former prime minister's recent interview with Malaysiakini (dated July 2, 2018) when reference was made on the claim that I had knowledge of the inflow of RM2.6 billion into the personal bank account of the former prime minister in 2013. I wish to categorically state that this claim is false. I had no knowledge of this RM2.6 billion remitted into his account.
In fact, on July 3, 2015, I was called to the Prime Minister's Office. He made a request for me to issue a statement that he had done nothing wrong in his account.
I informed him that I cannot issue such a statement because I did not have knowledge of transactions that had occurred in his account.
I later received a call from another cabinet minister who made the same request for me to issue such a statement. I gave him the same answer that I cannot issue any such statement because I did not have knowledge of what had transpired in his account.
On the matter relating to transactions by account holders in the banking system, Bank Negara Malaysia (BNM) relies on information provided by the reporting financial institutions.
The banking community is fully aware of the regulations and guidelines governing the reporting of any suspicious transactions and for the necessary due diligence on the operations of any such accounts.
Unless the relevant banking institution reports to BNM of irregularities in an account or if BNM received a tip-off that gives a reason to believe that an offence has occurred, the central bank is not able to initiate an investigation into the account. - mk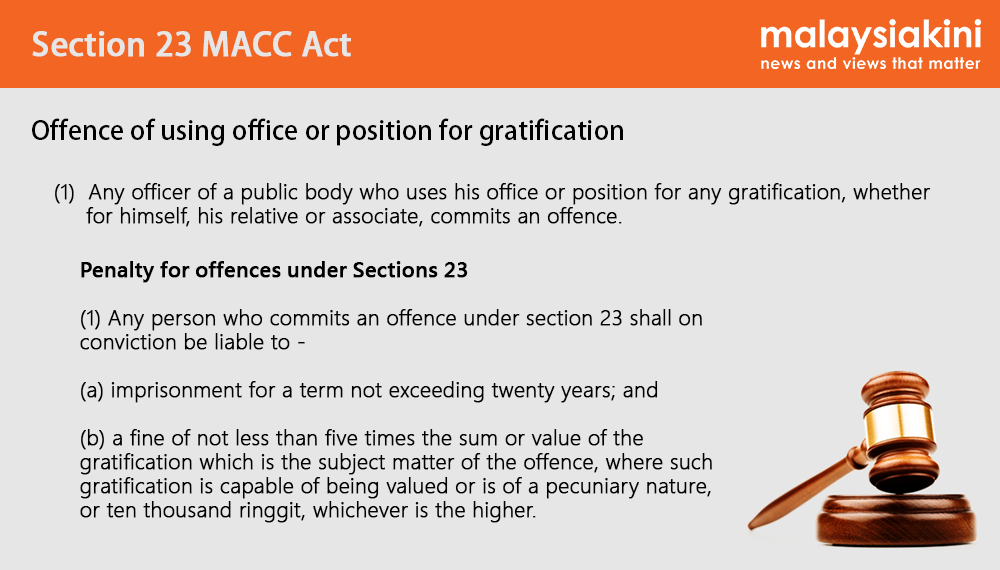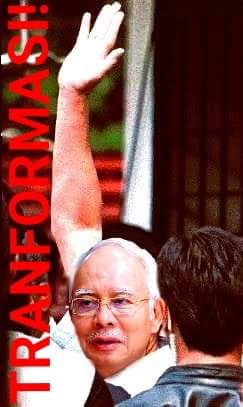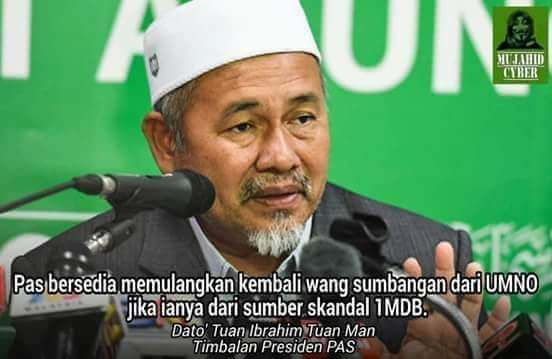 cheers.