Kaji jangan tak kaji. Tubuhkan AJKKKK kemudian buat meeting, kemudian meeting, meeting lagi, karipap, dapat teh tarik, mee hoon goreng pun ada. Panggil tauke kambing golek, panggil tauke briyani.
Sedangkan dihujung kajian ini nanti, semua Lebai2 ini tahu, PAS lingkop kerana Melayu Pantai Barat berubah naik angin kepada PH.
PAS kekal di Pantai Timur pula kerana 75% masih percaya daripada dapat kepada UMNO baik biar lantak kepada PAS.
PAS di bawah ABAH (Asal Bukan Abdul Hadi) sekarang ini umpama seekor singa jantan yang tak bertaring.
Usahkan taring, segala bulu pun udah habis luruh.
PAS bukan lagi ingin menaikkan PAS, tapi cuba memenangkan UMNO.
Nampak sangat PH telah berbuat satu dosa besar.
Dosa besar PH ialah menjatuhkan Tuan Haji Sohibussamahah Al Fadil Khalifah Najib Razak.
Ini yang PAS marah sangat. - f/bk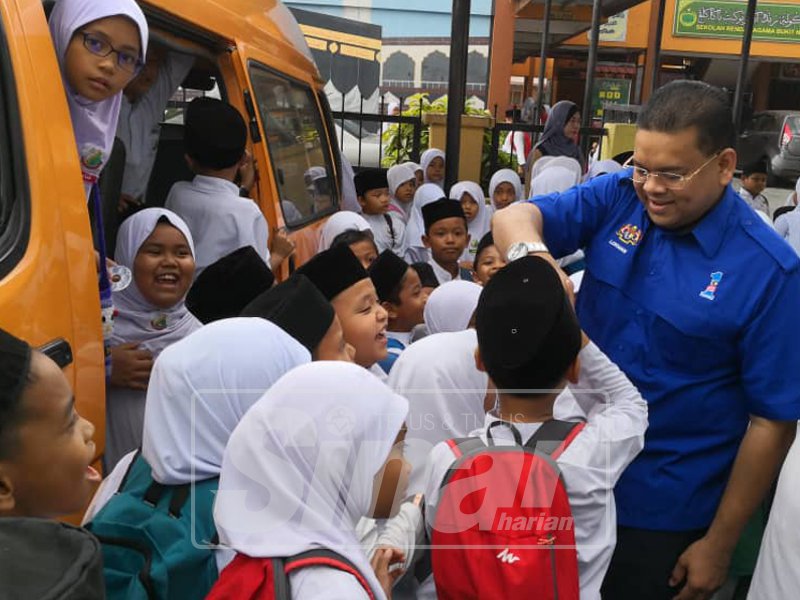 Budak-budak sekolah tak mengundi? apalah bangang sangat enko ni
Isu bodoh dan YB.Sivarasa
Dekat hospital bila orang kemalangan atau nak buat pembedahan, pernah kau dengar orang mintak:
"Aku tak nak guna darah orang Cina sebab diorang makan babi."
"Wa tanak dalah olang Melayu, nanti wa jadi Melayu maa."
"Ana minta doktor guna darah orang Islam sahaja ya. Syukran ya akhi."
"I request to use Christian blood only for my operation."
"Jangan masukkan darah orang negeri lain kecuali darah bangsa Johor je".
"Buleh ko kawe nok mintok guno darah hok ore Kelate jah?"
"Untuk pembedahan saya ni saya minta jangan guna darah orang miskin, pastikan awak guna darah dari golongan bangsawan sahaja."
Takde kan?
Sebab apa?
Sebab tak kira kau bangsa apa, agama apa, negeri mana, darjat dan pangkat apa, darah kita tetap sama merah.
Dan kita akan sedar semua sifat rasis dan nilai perbezaan kita akan hilang di saat kita memerlukan antara satu sama lain. - f/bk
Aku nak darah Bung Mokhtar...he!he!he!...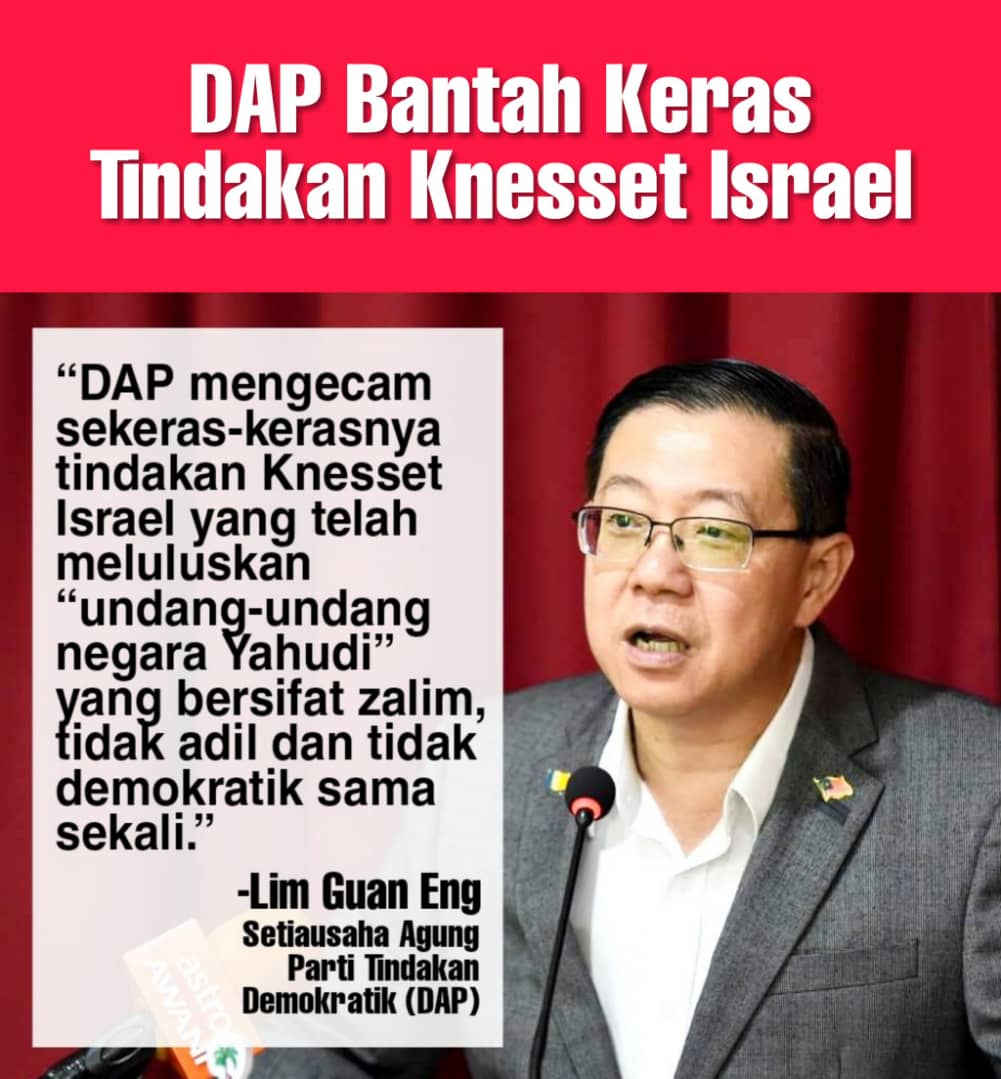 DAP mengecam sekeras-kerasnya "undang-undang Ketuanan Yahudi" yang bersifat zalim, tidak adil dan tidak demokratik kata Setiausaha Agung, Lim Guan Eng.
"Parti Tindakan Demokratik (DAP) mengecam sekeras-kerasnya tindakan Knesset Israel yang telah meluluskan "undang-undang negara Yahudi" yang bersifat zalim, tidak adil dan tidak demokratik sama sekali.
"Undang-undang terbaru tersebut menjunjung konsep Ketuanan Yahudi dan menindas hak-hak minoriti, terutamanya bangsa Arab yang merupakan kumpulan minoriti terbesar di negara itu," katanya dalam kenyataan.
Beliau berkata demikian membidas Parlimen Israel yang baru-baru ini meluluskan rang undang-undang kontroversi yang mentakrifkan negara itu sebagai negara Yahudi secara eksklusif dengan 62 MP menyokong manakala 55 MP menolak.
Beliau yang juga Menteri Kewangan itu berkata, undang-undang menindas tersebut juga sekaligus mengetepikan identiti penduduk Arab termasuk bahasa mereka melalui proses perundangan yang bersifat perkauman.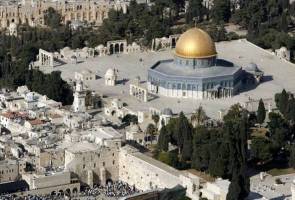 "Bahasa Arab yang sebelum ini diiktiraf oleh undang-undang sebagai bahasa rasmi kini telah diturunkan taraf. Kaum minoriti yang selama ini telahpun dilayan sebagai rakyat kelas kedua kini akan terus dipinggirkan dengan lebih teruk lagi," katanya.
Undang-undang tersebut katanya secara unilateral mengisytiharkan "seluruh kota Baitulmaqdis" (Jerusalem) sebagai ibu kota negara Israel.
"Tindakan ini bukan sahaja bercanggah dengan segala konvensyen Pertubuhan Bangsa-bangsa Bersatu (PBB) dan undang-undang antarabangsa yang mengiktirafkan negara Palestin, malah melanggar prinsip keamanan dan kemanusiaan yang begitu penting untuk mengembalikan kestabilan di rantau tersebut," ujar beliau.
Tegasnya, DAP sentiasa berpegang kepada prinsip kebebasan, kesaksamaan dan persaudaraan akan tetap menentang segala bentuk kezaliman dan perkauman tidak kira di Malaysia atau di mana-mana sahaja di dunia.
"Justeru, kami menyeru kepada masyarakat antarabangsa untuk bersatu memberi tekanan kepada Israel agar memansuhkan undang-undang zalim dan bersifat perkauman tersebut serta memberi layanan yang saksama kepada kaum minoriti di negara itu," katanya lagi. – Roketkini.com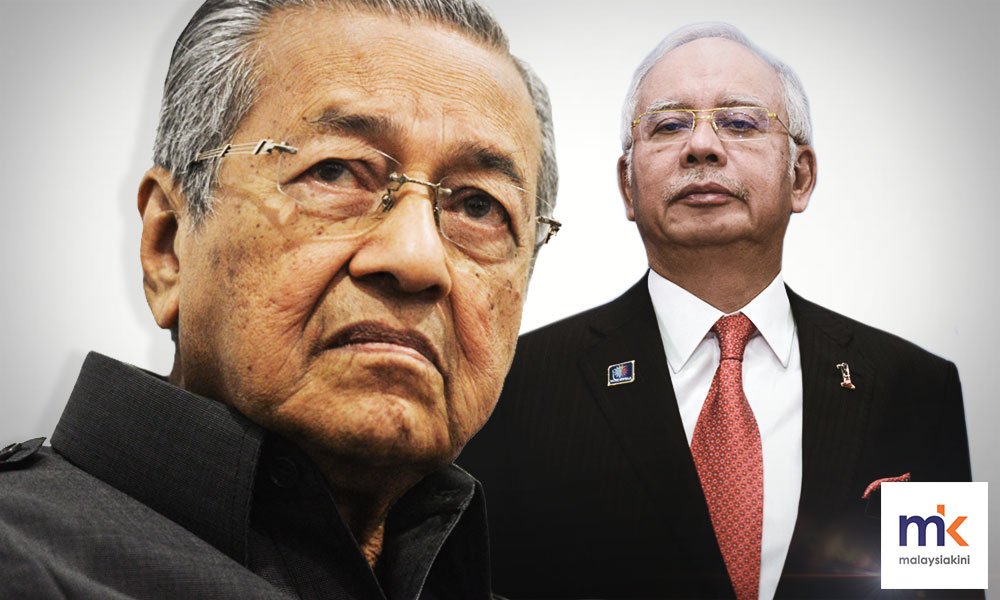 Naughty Straits Times Singapore Trying
To Put China-Malaysia At Loggerheads...
Straits Times news media, the mouthpiece of the Government of Singapore, has suddenly fallen in love with the Malaysian new government. Ever since the collapse of the old Najib regime, the Singapore media has shown unusual fetishes for Mahathir administration. The media has increasingly demonstrated that they are being fed insider information by intelligence agency.
From the exclusive interview inside Bangkok Remand Prison with Mr. Justo (2015) to the sacking of Inspector-General of Police (IGP) Mohamad Fuzi Harun (2018), Straits Times managed to raise eyebrows over some mind-boggling revelations. Of course, after Xavier Andre Justo dropped a bombshell – that the interview he gave to Straits Times 3 years ago was manipulated and scripted, all hell broke loose.
Did Straits Times Singapore play its part together with the "Hidden Hand" and spun and twisted Justo story to protect Najib Razak in the infamous 1MDB scandal? After all, it would be in the interest of Singapore to have a corrupt, lame and dumb Malaysian premier so that he could be controlled. The current cold Malaysia-Singapore relationship is the best proof Mahathir is bad news for Singapore.
Police Chief Fuzi, of course, is still alive and kicking, far from being fired. For reasons known only to Straits Times, they were not interested in the latest, more explosive, bombshell – Najib and his spy woman soliciting for support from the U.S. Central Intelligence Agency (CIA). Ahh, that's because ex-PM Najib Razak was PM Lee Hsien Loong's durian partner and the U.S. is Singapore's closest ally.
Apparently, what interested the Singapore media was the anti-corruption raids on two China state-owned entities handling billions of dollars in infrastructure projects in Malaysia. Five days ago (July 18), Malaysian Anti-Corruption Commission (MACC) officers seized documents linked to the Multi-Product Pipeline (MPP), Trans-Sabah Gas Pipeline (TSGP) and East Coast Rail Link (ECRL) projects.
About 50 MACC investigators were involved in the raids at 13 locations in the Klang Valley. Two weeks earlier on July 5, the Malaysian Finance Ministry suspended the services of Suria Synergy Energy Resources Sdn Bhd (SSER), which had been given the mandate to carry out the MPP and TSGP projects worth a combined total of RM9.4 billion. This followed after a raid on SSER office on June 11.
Awarded to China Petroleum Pipeline Bureau (CPPB) on Nov 1, 2016, SSER was said to have already paid out RM8.3 billion, or 88% of the construction costs, even though only 13% of the projects had been completed. SSER was linked to fugitive Jho Low through Putrajaya Perdana Sdn Bhd. Indirectly, that chunk of RM8.3 billion was paid to Jho Low, the partner-in-crime of ex-PM Najib.
Meanwhile, the ECRL project, which links Port Klang to Pengkalan Kubor in Kelantan, was approved by the previous government in 2016 and awarded to China Communications Construction Company (CCCC). Costing RM55 billion at its initial first phase, as trumpeted by Najib, the final cost of the ECRL project is actually RM80.92 billion, as the new Finance Ministry found out eventually.
Therefore, the Malaysian Anti-Corruption Commission (MACC) was just doing their jobs in its investigations – without any fear or favour – into alleged abuses in the award of contracts by the previous Najib regime. However, Straits Times somehow spins and twists the raids as if it was to give a bloody-nose to Beijing, as well as to embarrass Daim Zainuddin, the special envoy sent to China.
The Singapore newspaper said Daim's talks had been "thrown off the tracks" by the raids during a critical time when the special envoy is in Beijing to prepare for Mahathir's official visit next month. Quoting diplomatic sources, Straits Times claimed that Mr. Daim was stumped when he was informed by his counterparts in China about the raids on the two Chinese companies.
Well, if China really feels offended, they would have voiced it out through their mouthpiece The Global Times – the same way they had lectured, warned and threatened 93-year-old PM Mahathir about the "consequences" of not keeping promises over HSR (high-speed rail) project between Kuala Lumpur and Singapore. But the mainland China cheerleader has kept quiet so far.
If Mahathir and Daim were afraid of rubbing President Xi Jinping the wrong way from the beginning, the ECRL project would not have had been suspended early of this month. Besides, foreign companies suspected of involving in hanky-panky business deals do not enjoy diplomatic immunity from being investigated.
For the Singapore media to argue that the raids by anti-corruption commission on China companies spell troubles for Malaysia is like saying the arrests of Mr. Yak Yew Chee and Ms Seah Mei Ying of BSI Bank Limited (BSI Bank) had exposed Jho Low hence jeopardising Singapore-Malaysia relationship because Mr. Low was Najib Razak's architect of 1MDB "Ponzi Scheme".
China's silence on corruption involving Najib Razak-Jho Low in the ECRL project is no different from the Singapore's silence on the stashing of money laundered by Najib-Low in the island. It would take the new government of Mahathir to appoint Singapore firm – Tan Rajah & Cheah – to recover billions of ringgit that the people finally realise how Singapore has kept the 1MDB scandal quiet.
The assets sought include at least S$240 million (US$176.4 million; £134 million; RM715 million), of which about S$120 million belong to Mr Low Taek Jho (Jho Low) and his immediate family. Yet, strangely, the government of Lee Hsien Loong still refuses to link his buddy ex-PM Najib Razak to the embarrassing theft of the century.
So far, Singapore has fined eight banks, including Credit Suisse and United Overseas Bank (UOB), not to mention the closure of Falcon Private Bank Ltd and BSI Bank Limited (BSI Bank). It has also sent four people to jail over the scandal. Do you know that Singapore's Temasek Holdings-owned DBS and Standard Chartered were also involved in the 1MDB scandal?
The naughty Straits Times Singapore wants the China-Malaysia relationship to deteriorate by adding fuel to the fire. That would weaken troublemaker Mahathir position as his popularity keeps hitting the roof. If Malaysia fails to impress China upon the needs to renegotiate a fair agreement on the ECRL project, Singapore could push for the HSR project to continue too.
Singapore hopes to use the powerful Xi Jinping to bully Mahathir Mohamad into submission because on its own, Lee Hsien Loong is too weak to confront the 93-year-old Malaysian leader. Straits Times also wants to deliver a message and to divert attention that Singapore is not alone in protecting Najib Razak. China also protects the world's biggest crook. - ft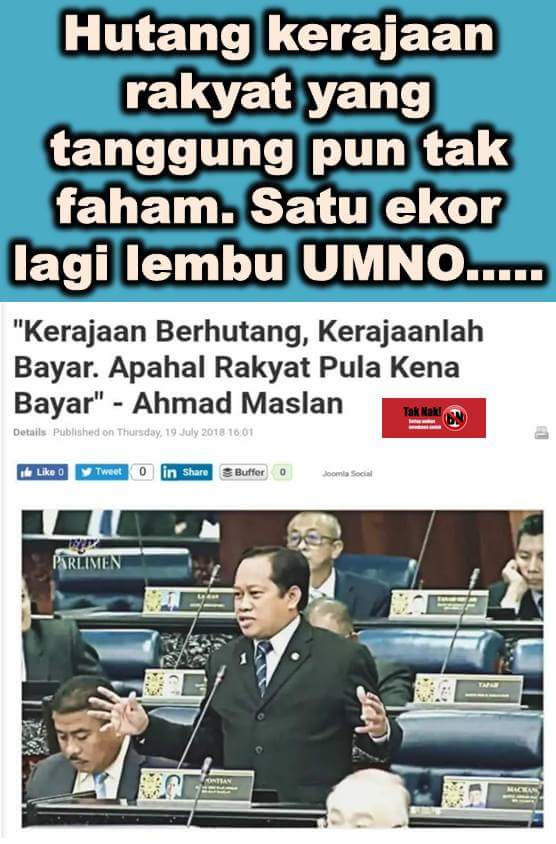 This Pontian 3.85 CGPA fella know nuts about economy and debts.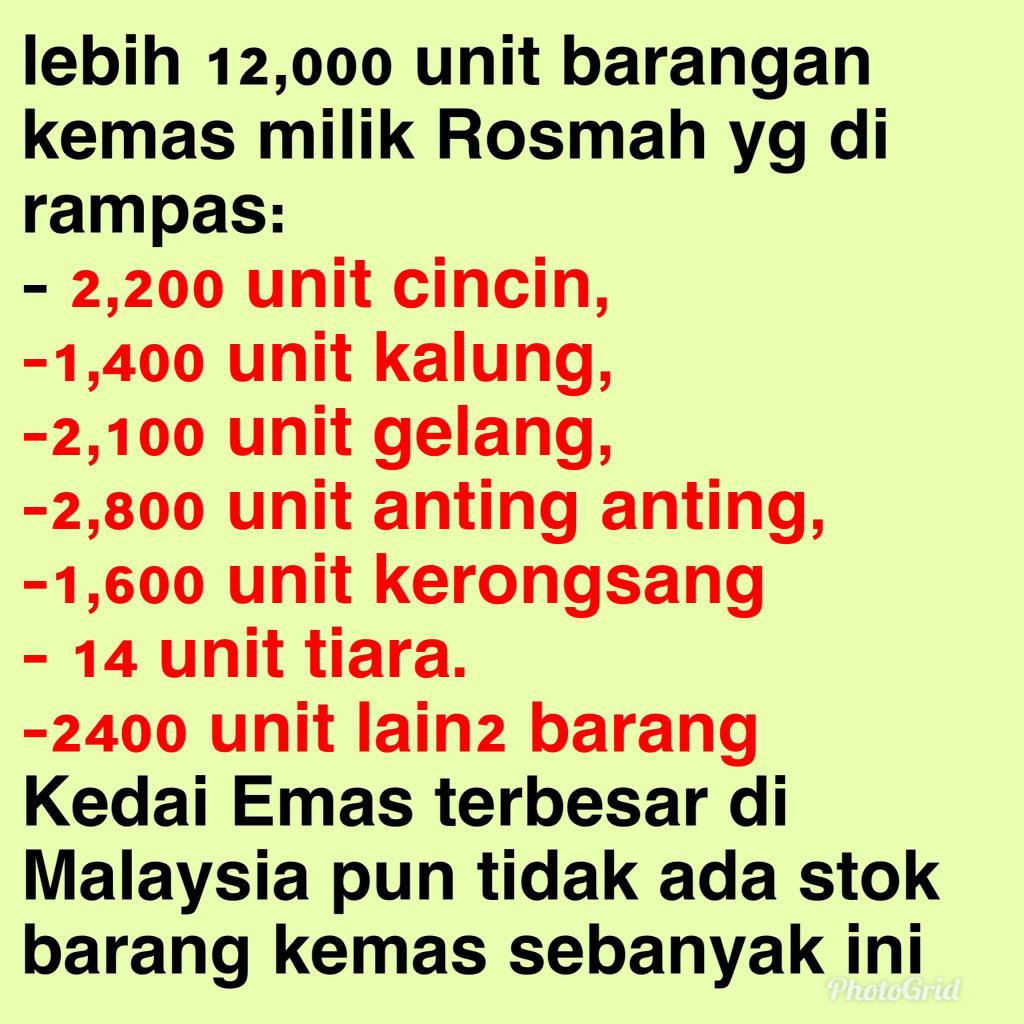 cheers.