Jho Low (JL) Ditahan Di China, Tun M Alu-Alukan Tindakan Penangkapan
Tun Daim Zainuddin berada di China bagi urusan rasmi kerajaan semasa penangkapan JL.
Adakah ini satu kebetulan ??
Proses membawa balik JL ke Malaysia mungkin mengambil sedikit masa kerana Malaysia terikat dengan peraturan yang telah ditetapkan di bawah 'extradition treaty'.
Sekiranya JL melantik peguam bagi mencabar penghantarannya balik, ianya akan memakan masa yang lebih panjang.
Sila rujuk kepada kes Lorraine Esme Osman (skandal BMF) yang mencabar pihak berkuasa Hong Kong dalam usaha menyekat penghantaran beliau pulang ke Malaysia. Kes ini berlarutan selama bertahun lamanya.
Apapun, Najib & Rosmah semakin tidur tak lena...aktor utama skandal 1MDB sudah ditahan dan akan bernyanyi apa juga rentak lagu yang PDRM akan mainkan. - fbk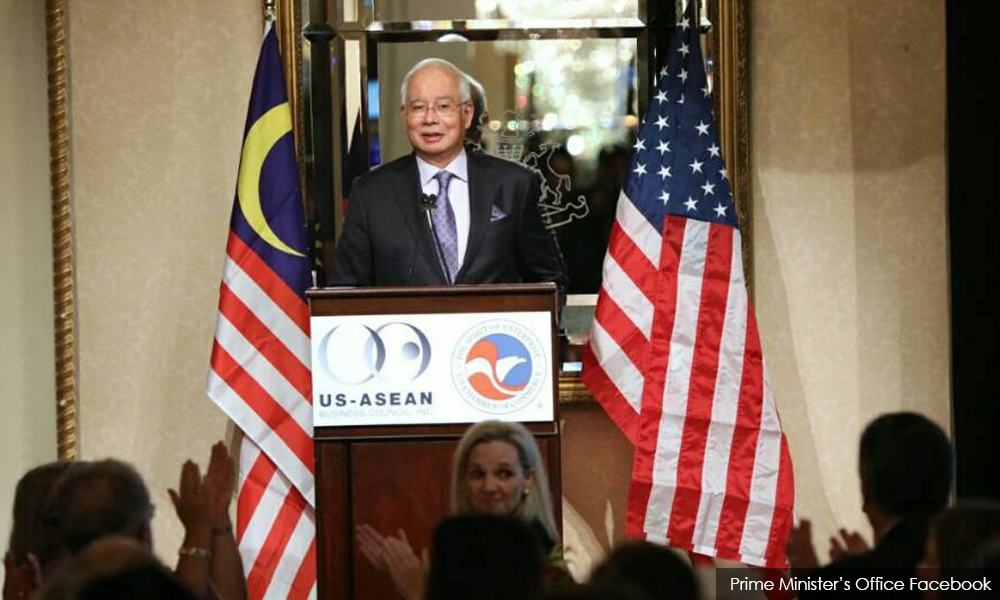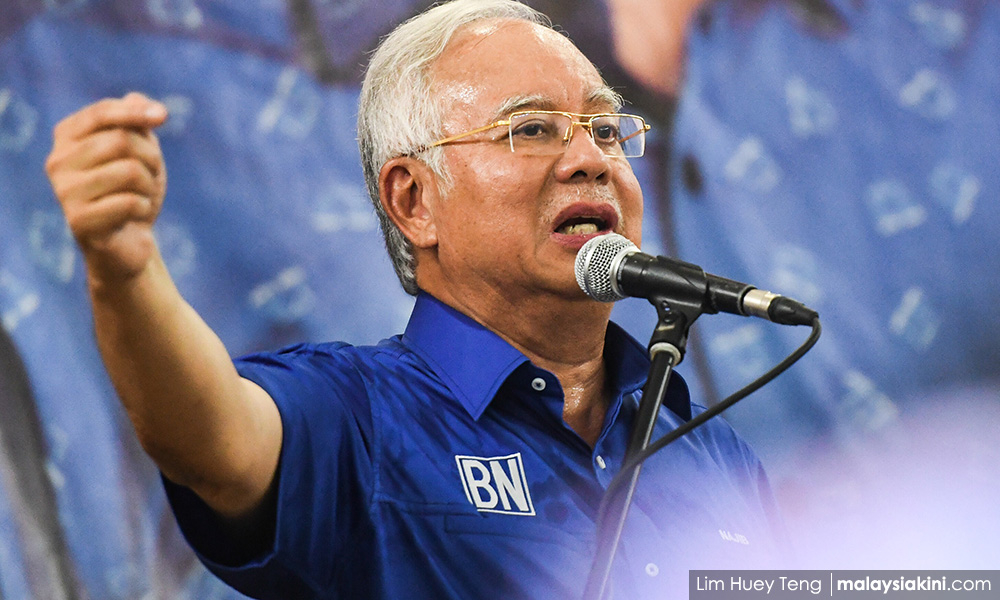 PM Dept's letter to CIA sought US backing
in event of narrow GE14 win...
Five days before the May 9 general election, the Research Division in the Prime Minister's Department, which is touted to be an intelligence unit, had penned a letter to then-CIA director designate Gina Haspel.
Acknowledging that the 14th general election could be the most tightly contested ever in Malaysian history, the three-page letter sighted by Malaysiakini, however, said former prime minister Najib Abdul Razak was expected to "win the election adequately to form the next government".
Despite the confidence, the letter appealed for US support for Najib's administration "even if we win the election by a simple majority or just one seat."...
"I hope Your Excellency's esteemed service would be able to report to the secretary of state on the complexity of managing this election by Prime Minister Najib and the need to have US support for the present government even if we are to win the election by a simple majority or just one seat.
"Any indication that the US government would continue to support Prime Minister Najib and his government would definitely strengthen our stability and enhance the existing cordial relationship driven by the strong rapport between our two leaders," read the letter signed by the division's director-general Hasanah Ab Hamid.
Well-placed sources linked to the Pakatan Harapan government confirmed the authenticity of the document which carried the official letterhead of the division, but declined to comment.
In an exclusive interview with Malaysiakini yesterday, Foreign Minister Saifuddin Abdullah, who claimed to be in the dark about the letter, said intelligence is supposed to be about ensuring the security of the country, and not elections.
"I don't think intelligence should include winning elections.
"Intelligence should not have had anything to do at all in this (last) election. Election is about the will of the people, election is about democracy," Saifuddin (photo) added.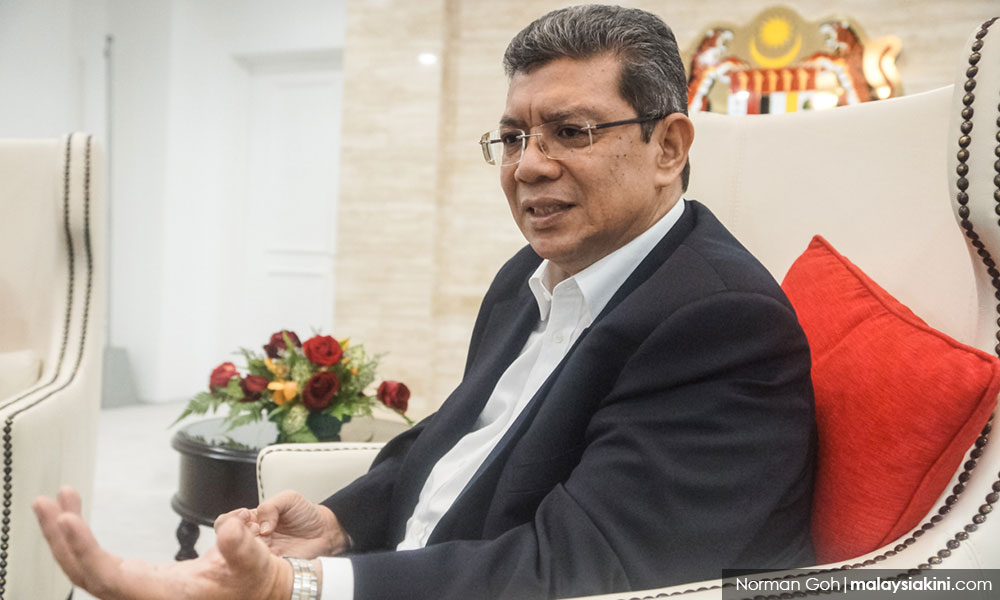 The letter to Haspel, who was sworn in officially as the CIA director in late May, also touched on Mahathir working with the opposition.
"Your Excellency must be well informed that Mahathir, essentially, is not a reformer that could enhance Malaysia's national interest as he joined the opposition for his own self-interest.
"Meanwhile, the opposition hopes to use his (Mahathir) prowess in politics to defeat Prime Minister Najib's party," it stated.
'Anti-west Mahathir, pro-US Najib'
Pointing out that Pakatan Harapan had picked the 93-year-old former prime minister to lead it in the GE14, the letter added: "Mahathir in the past has been anti-West, anti-Semite, autocratic, silenced dissent through force, totally disregarded human rights and the rule of law.
"It was during his tenure that the Internal Security Act was heavily abused for his own political agenda and allowed him to rule Malaysia for more than two decades."
On the other hand, the letter praised Najib's nine-year tenure, stating that he had a proven track record of not only practising sound and progressive foreign policies but also contributing to regional security through active involvement in promoting peace and stability in the region.
Though critics, including Mahathir (photo), have accused Najib of pandering to China, the letter appeared to suggest that Najib favoured the US.
"Unlike Mahathir, Najib is known to be a strong US ally and would continue to support US presence in the region.
"Without Najib in charge of the country, the US stands to lose a reliable partner in Southeast Asia, given that the Philippines have broken away from Washington, Singapore and Brunei being too small to make an impact and Thailand as well as Indonesia immersed in their own domestic problems. Meanwhile, the Indo-China countries, except for Vietnam, are too inclined towards China," it stated.
According to the letter, Malaysia also welcomed the US presence in the region, especially the South China Sea, to provide balance towards China's maritime assertiveness.
Malaysiakini and Sarawak Report mentioned
The letter also mentioned Malaysiakini and Sarawak Report, claiming that the opposition was spreading negative narratives on the political and socio-economic policies through these portals.
"Earlier, they (the opposition) had established NGOs such as Bersih Global to advocate an Arab Spring-like uprising in Malaysia.
"In 2016, the opposition's hope to wrest control of the government seemed a bit promising as Mahathir joined them.
"Ironically, the entire 20 years of the opposition's 'reformasi' movement by Anwar Ibrahim was about opposing and challenging Mahathir's tyranny," it added.
Saifuddin, in his interview with Malaysiakini, said the current administration has a different view of what constitutes intelligence.
"If at all we have an intelligence unit or department, which is not unusual for any government... intelligence must be about ensuring the security of the country and its people, and not about politics," he said.
The minister also revealed that the Pakatan Harapan government is reviewing the use of police Special Branch personnel to monitor politicians.
"I can't speak on behalf of (Home Minister) Muhyiddin (Yassin) but I believe he is looking into this aspect, where the main business of the police force is about home security and not about ensuring certain parties will win the elections or something like that," Saifuddin added. - mk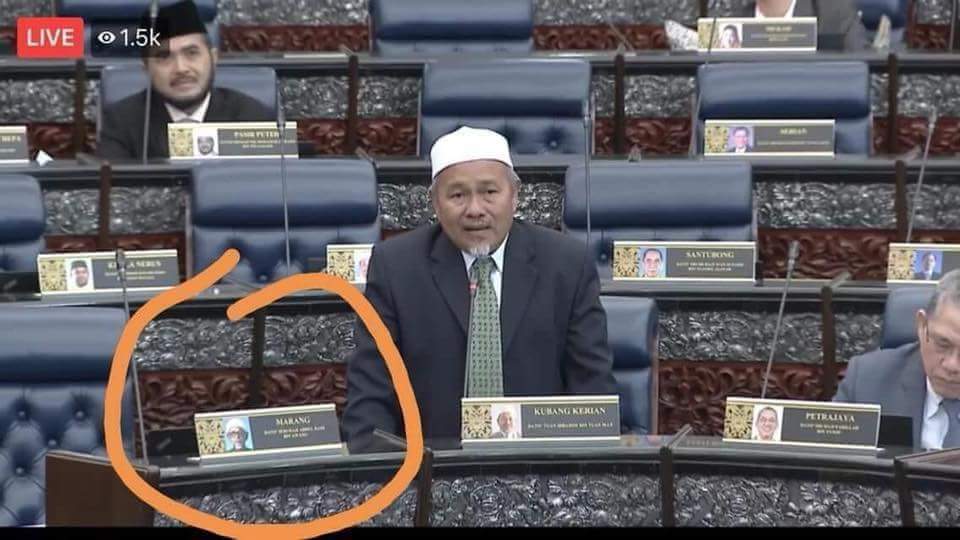 Hadi - Hari ke-4 dah ponteng...
cheers.