Kerajaan Pakatan Harapan diingatkan supaya tidak membalas dendam ketika melaksanakan tanggungjawab menyiasat semua skandal berkaitan institusi kerajaan kata tokoh veteran DAP, Lim Kit Siang.
Menurutnya, segala tindak tanduk kerajaan perlu adil dan tidak boleh menyamaratakan kesalahan kerajaan Barisan Nasional (BN) terdahulu terhadap pegawai-pegawai kanan kerajaan dan syarikat milik kerajaan (GLC).
Beliau membangkitkan perkara ini memandangkan wujudnya penindasan dan salah guna kuasa kerajaan terdahulu terhadap mereka yang tidak bersalah khususnya pembangkang yang kini telah membentuk kerajaan baru.
"Di samping kerajaan Pakatan Harapan perlu jalankan siasatan, menyingkirkan dan mengheret mereka yang didakwa bersalah ke muka pengadilan seperti dalam skandal 1MDB, Felda dan Tabung Haji – kita perlu berhati-hati.
"Jangan sampai dilihat membalas dendam terhadap semua orang – mungkin di kalangan mereka berada di persimpangan atas apa yang dilakukan kerajaan dahulu kepada institusi-institusi ini," katanya dalam kenyataan.
Ahli Parlimen Iskandar Puteri itu berkata, tindakan membalas dendam umpama menggali 'dua lubang kubur' dan mengikut jejak langkah BN.
"Satu kepada mangsa, satu lagi ialah anda sendiri. Ini adalah peringatan supaya kita tidak membuka ruang untuk membalas dendam," katanya.
Merujuk kepada pemecatan pegawai-pegawai kanan kerajaan dan GLC, Kit Siang berkata masih ramai di kalangan mereka yang menunjukkan prestasi yang baik, berintegriti dan jujur.
"Kita tidak boleh samaratakan semua kesalahan mereka.
"Kerajaan Pakatan Harapan tidak boleh bertindak seperti kerajaan dahulu. Tidak boleh sama sekali," katanya lagi. – Roketkini.com
Chin Tong,Husam and Anwar to be Ministers after being made senators...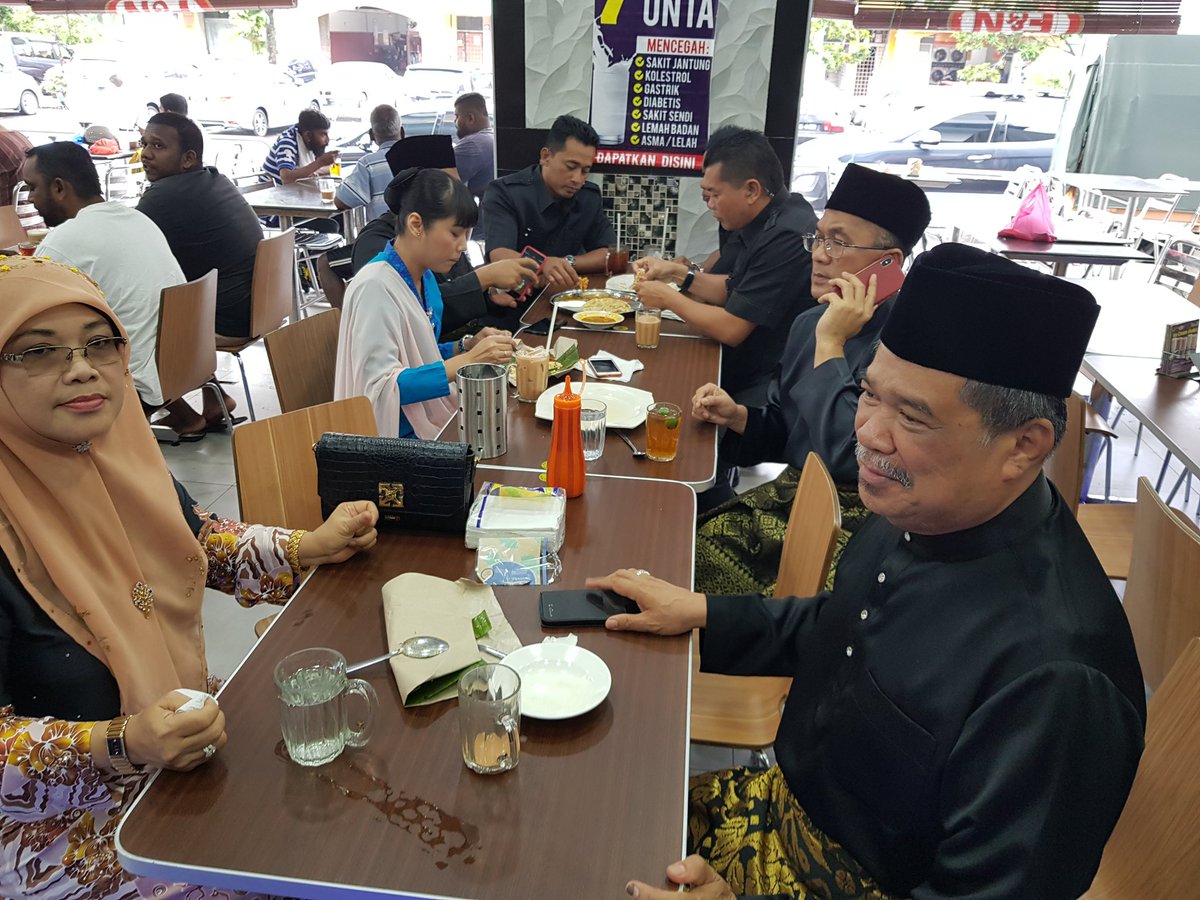 Restoran mamak jadi pilihan Mat Sabu...
Menteri Pertahanan, Mohamad Sabu atau lebih dikenali sebagai Mat Sabu terkenal dengan personaliti merendah diri yang sering ditonjolkan beliau.
Walaupun sudah bergelar Menteri, namun beliau tidak kekok untuk makan di kedai mamak seperti yang biasa dilakukannya sebelum menjadi menteri.
Terbaharu melalui entri di laman Twitter, Mat Sabu memuat naik beberapa gambar menikmati sarapan pagi di Restoran Khulafa Seksyen 19, Shah Alam sebelum menuju ke Istana Negara untuk istiadat angkat sumpah menteri Kabinet.
"Dalam perjalanan ke Istana Negara untuk majlis angkat sumpah rakan-rakan menteri Kabinet. saya singgah minum di Restoran Khulafa Seksyen 19, Shah Alam...kegemaran saya teh C 'O'," katanya.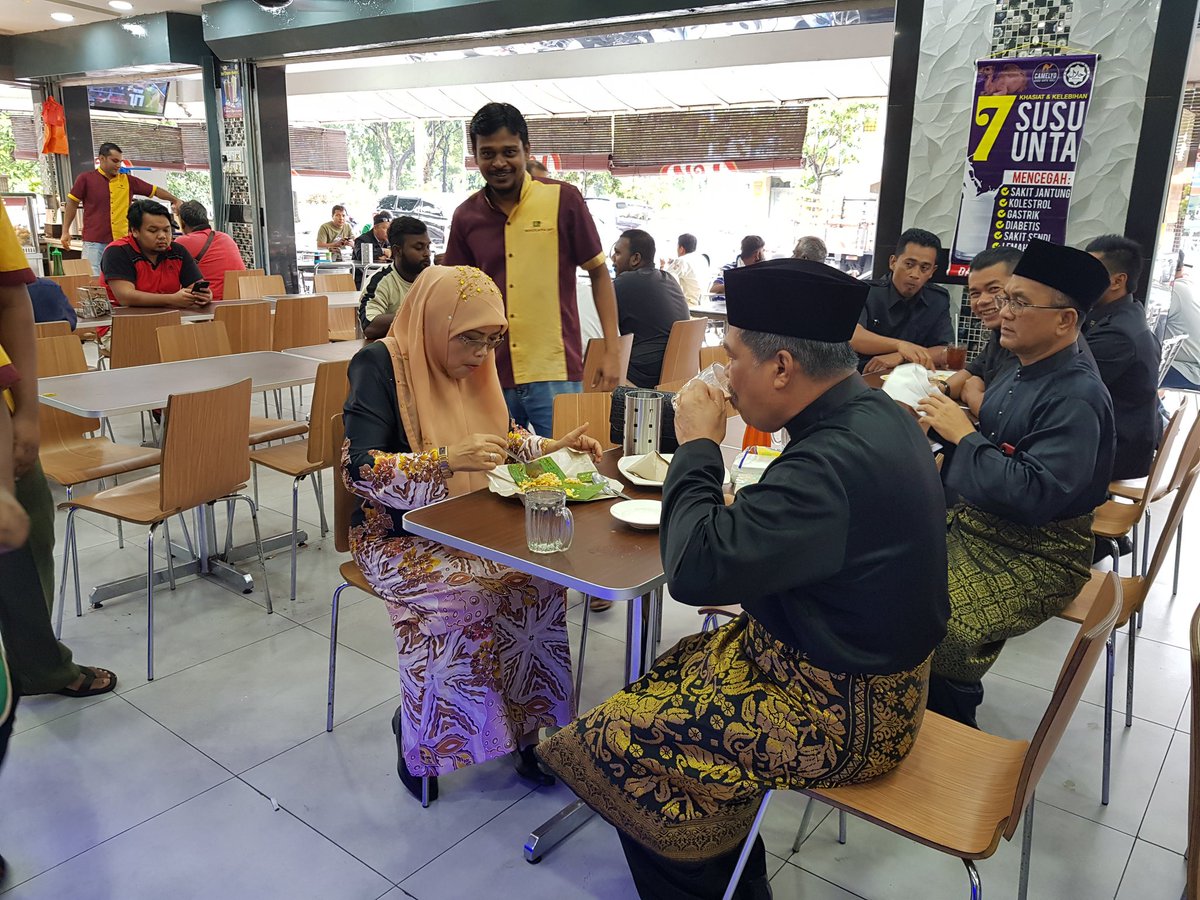 Melalui gambar yang dimuat naik itu juga, beliau ditemani isteri , Normah Alwi dan beberapa orang pegawai.
Entri itu yang dimuat naik pada jam 9.44 pagi turut mendapat perhatian pengguna Twitter memuji sikap Mat Sabu yang tidak kekok untuk lepak di kedai mamak.
Pengguna Twitter, @armanamin330 menulis : Jarang la dapat tengok escort/bodyguard makan sekali dengan menteri.Terbaik.
Manakala @tajudin6464 menulis : Simple sungguh Abg Mat..i like.
Tidak kurang juga ada yang menasihati Mat sabu supaya tidak mengambil minuman manis dan menjaga kesihatan. - SH
All eyes on Najib's jail term,he could
The Malaysian Government has received partial DOJ and FBI inquiry papers, we believe the receipt and bank transaction records are straightforward and the rationale of bank transactions is "genuine" because no one in the world can alter or falsify information controlled by databases in network banking.
Based on the receipt and the bank account, it was confirmed that the RM2.6billion money was found on Najib's personal account by Tanore Finance Corporation owned by Jho Low.
Najib's denial that the money was a donation to the Royal Arab family could be concluded "the final appeal" to defend itself which is in fact deferred.
In this respect, Prime Minister Tun M, with full confidence in telling reporters, that Najib's case, is clear, has strong evidence and relevant documents.
* The question of playing in the minds of the people is that if there is any evidence that it is still not yet brought to court? *
For all, the process of claiming Najib is not like claiming a motorcycle thief.
* Although the evidence gathered is clear enough but the previous AG's decision, Mohd Apandi who decides Najib is innocent, must be disqualified before commencing Najib's claim proceedings.
* To abolish the decision of the Attorney-General's Chamber, it is not easy, in the constitution 145 (3) of every decision of the Attorney General is final and can not be re-opened or opened at a new case in which forum ._ *
* This means, Najib can no longer be prosecuted for this case, but we appoint Tommy Thomas(TT) not because of racism, not because of disparaging the other races, but he is a skillful lawyer and knows the constitution of the Constitution, so that such skilled person is liable to cancel past results, in addition TT is among the lawyers listed among the world's 500 best pratisional laws . *
While this is a complicated and technical thing that can not be seen by people outside the legal entity, TT is in the final process of challenging the Apandi's decision and will definitely be able to reopen the 1 MDB case.
The people who are so excited to ask and be impatient to see Najib being asked to be patient, not the intention of the Malaysian Government to deliberately extend the case but we need to go through various technical processes to abolish Appandi's decision first.
The question is, when? And how? In general, I can say, only a few weeks later Najib will bring court order.
What if TT did not succeed in abolishing AG's past decision? This is not going to happen, though it has been enshrined in the country's judicial constitution, there is a wide space and a viable opportunity to overthrow Appandi's decision because it involves the former AG's former integrity and biasness that violates the principal nature of justice.
In conclusion..Najib will not miss and his term of imprisonment is likely to reach 10 to 20 years or more.
You can share or copy to describe the real thing if anyone asks you.
All this while I just read and keep quiet with question questions from the people because it seems that those who ask are civilians who do not know the legal process. - Dr. Halim.J
Sepandai2 Jamal lompat akhir jatuh ke dalam jamban jua..

.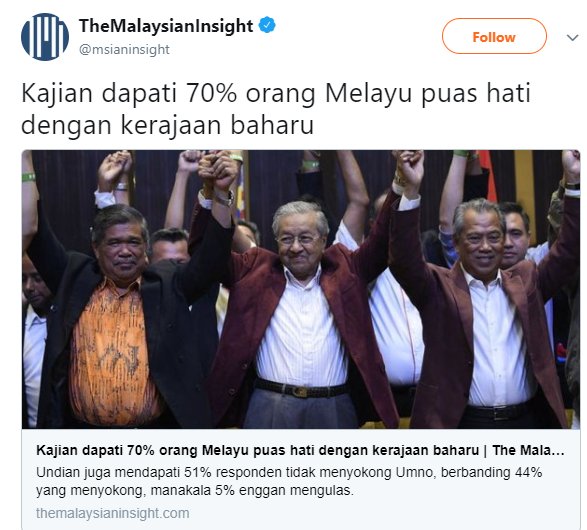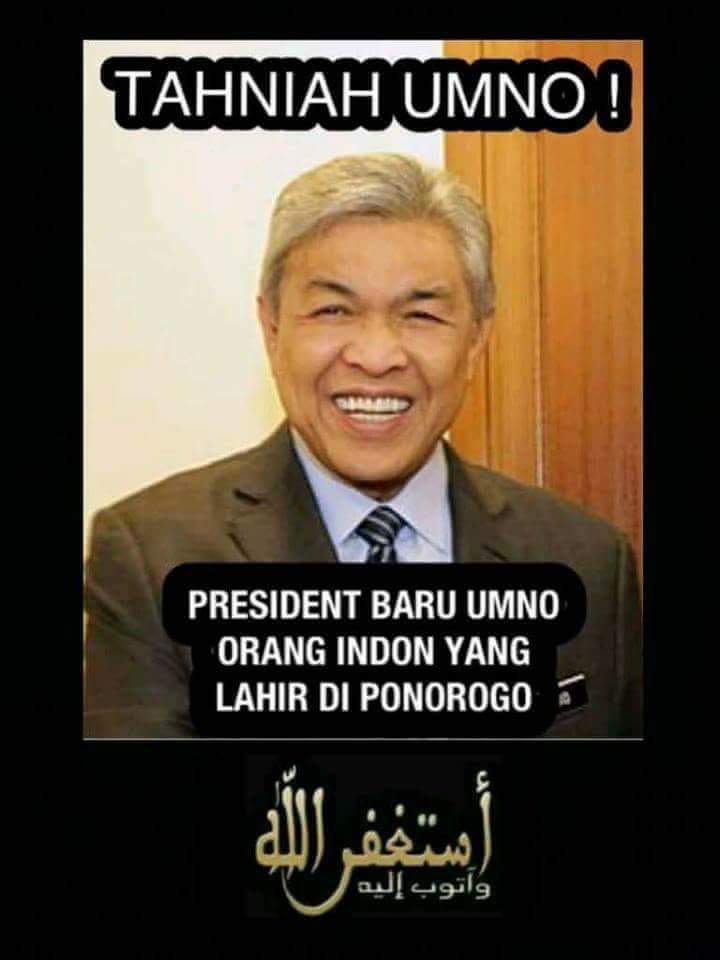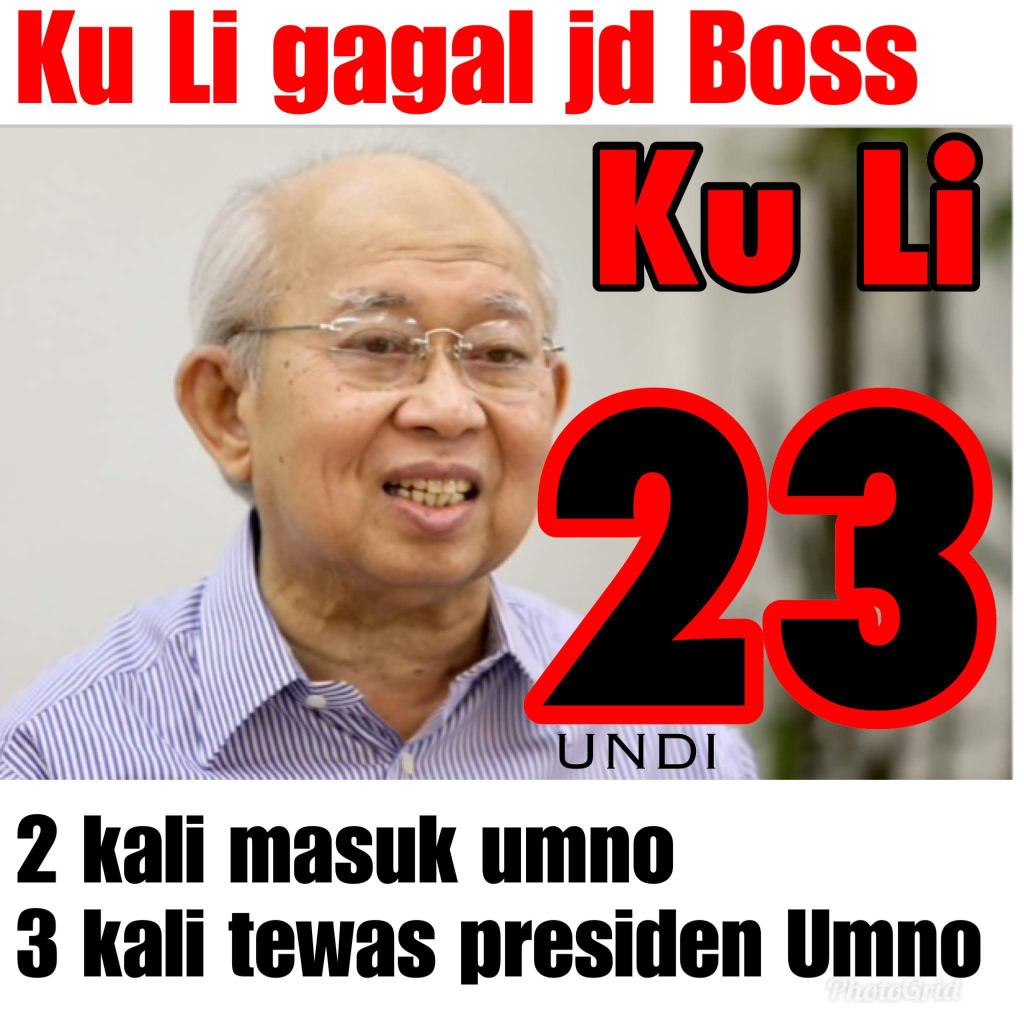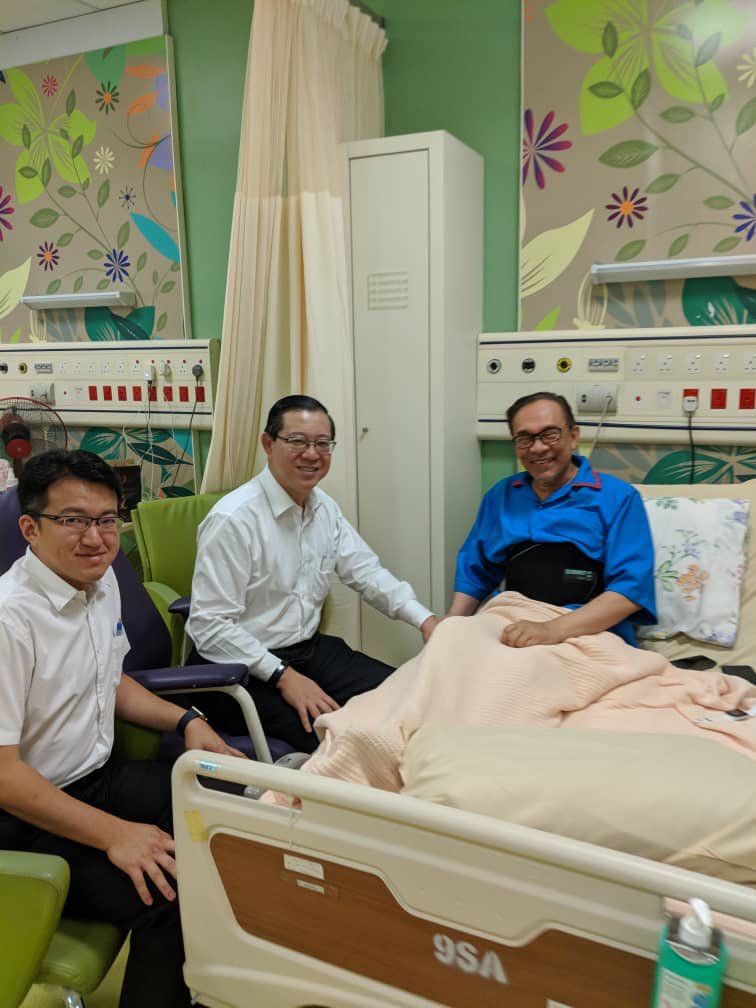 cheers.