Gabenor Bank Negara, Tan Sri Zeti Akhtar Aziz hari ini tidak mahu menyentuh tentang RM2.6 bilion yang didepositkan ke dalam akaun bank peribadi Perdana Menteri Datuk Seri Najib Abdul Razak, dengan berkata beliau mungkin ditangkap jika bercakap tentang individu tertentu.
"Saya perlu berhati-hati apa yang saya cakap - bahawa ia perlu dalam batasan undang-undang.
"Jika tidak, sebaik sahaja saya melangkah keluar dari pintu ini, saya akan berdepan ditangkap kerana bercakap tentang seseorang individu sekarang.
"Dan saya yakin anda tidak mahu perkara ini berlaku," katanya dalam sidang akhbar di ibu pejabat bank pusat itu di Kuala Lumpur hari ini.
Respons Zeti itu disambut dengan ketawa wartawan dan pegawai Bank Negara yang hadir.
Satu
klip video
mengenai respons beliau itu juga dimuat naik di Pocketimes.
Zeti ditanya sama ada Bank Negara mempunyai apa-apa pengetahuan mengenai deposit yang besar itu ke dalam akaun bank peribadi perdana menteri.
Hari ini merupakan penampilan pertama beliau sejak beberapa minggu ubu selepas menjadi sasaran serangan berhubung peranan Bank Negara Malaysia dalam menyiasat 1MDB, di mana pihak-pihak tertentu menuduh bank pusat itu membocorkan maklumat.
Suruhanjaya Pencegahan Rasuah Malaysia (SPRM) yang menyiasat mengenai deposit itu menyaksikan penyiasatnya ditangkap polis dan rumah serta pejabat mereka digelidah.
Penyiasat utama SPRM dalam kes itu dipindahkan keluar secara mendadak tetapi ia kemudiannya dibatalkan ekoran bantahan awam.
SPRM berkata RM2.6 bi
lion itu bukan dari 1MDB tetapi "sumbangan penderma".
Ia merancang memanggil Najib untuk menjelaskan mengenai deposit tersebut. - mk
Zeti: I may be arrested for speaking about an individual
Zeti kekal & mahu AG bertindak ke atas skandal 1MDB...
Bank Negara governor Zeti Akhtar Aziz said she will not resign amidst speculation that she is under probe.

Speaking to reporters today, Zeti said she will complete her five-year term, which ends in 2016.

"I certainly will remain in office until my term ends," she said during a press conference today to announce second quarter GDP figures.
She also dismissed rumours that she is in ill health and has recently suffered a heart attack.

On the contrary, she told reporters that doctors have informed her that she has a strong heart and her arteries are clear.

"I'm on absolutely no medication and have never taken any medication. I wish that I remembered to take the multivitamins," she quipped.
Di tengah-tengah spekulasi berdepan siasatan, Gabenor Bank Negara Tan Sri Zeti Akhtar Aziz hari ini berkata beliau tidak akan meletakkan jawatan.

Zeti memberitahu pemberita akan menghabiskan penggal lima tahun perkhidmatannya, yang berakhir pada 2016.

"Saya akan kekal di pejabat sehingga penggal saya tamat," katanya dalam sidang media untuk mengumumkan angka keluaran dalam negara kasar (KDNL) bagi suku kedua tahun ini.

Berhubung dakwaan pegawai Bank Negara berkomplot untuk menjatuhkan kerajaan, Zeti berkata bank pusat itu sedang menyiasatnya dan akan mengambil tindakan undang-undang jika perlu.
Berhubungan dengan skandal 1MDB siasatan oleh Bank Negara sudah siap dan laporannya telahpun diserahkan kepada Pejabat Peguam Negara dan mahu AG bertindak ke atas skandal tersebut-
mk

Skandal 1MDB: Bank Negara mahu AG bertindak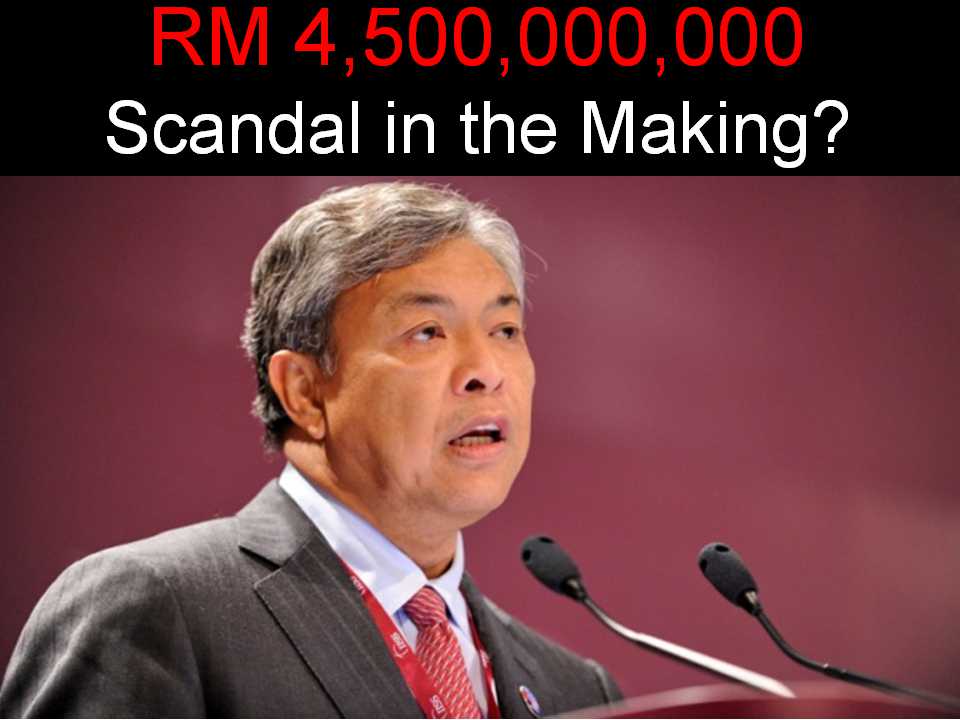 Another financial scandal in the making...
We don't need another financial scandal. But it looks like the Deputy Prime Minister, Ahmad Zahid Hamidi, will deliver it on a silver platter.

The Home Ministry is yet to conduct a Labour Market Needs Assessment Study to justify the number of workers required in the next years.

The comprehensive study must include skill needs, requirement and gaps, including a projection of employment by industry and sector for the next years.

None of this has even been looked at.

But top ranking Home Ministry officials are already in Bangladesh, in an attempt to bring in 1.5 million workers over the next three years.

And in a not so shocking turn of events, Zahid's younger brother, is also there.
Abdul Hakim Hamidi's firm has been holding talks between Dhaka and Putrajaya to provide an online system where, for a fee, workers can be registered and monitored from Bangladesh and Malaysia.

Talking about another financial scandal, let's do the math: at RM3,000 per worker, Hakim's firm stands to make a whopping RM4.5 billion for the 1.5 million Bangladeshi workers, if he is given the contract.

Zahid too seems to be following in the footsteps of his boss, Prime Minister Najib Abdul Razak.

He admitted there is an existing pool of workers in Malaysia.

Then he presumes Malaysians simply won't take on these jobs. The deputy premier said he hasn't been in touch with his brother, but sent a note to the secretary-general of the Home Ministry about Hakim's bid.

These are all tell-tale signs of a brewing financial scandal. Zahid said all undocumented workers will be sent back before the 1.5 million Bangladeshi workers are brought into the country.

But he has not bothered to explain how this will be done.

It's crucial he spells out his strategy as past efforts have fallen flat.
Putting on a puppet show
The deputy prime minister is putting on a puppet show by blatantly lying to the Malaysian public that the government is concerned about unemployment in the country.

In fact, Zahid is doing the complete opposite by destroying the job opportunities for the people of Malaysia, not to mention suppressing wages as well.

Last week, Bangladesh's Expatriates' Welfare and Overseas Employment Minister,Nurul Islam, said that a delegation from Malaysia will finalise a deal in the coming days.
But this process has now shifted from a government-to-government process (G2G) to business-to-business basis.

Could that explain why Zahid's brother is directly involved in this recruitment exercise?

Zahid has also much explaining to do about recruitment of these workers and how it would create 1.5 million new jobs with a boost in labour productivity, while reducing the country's dependence on low-skilled workers as stipulated in the 11th Malaysia Plan.

And he needs to clearly spell out if Malaysia would recruit workers from other countries as well, as this would take a whack at the local labour market.

But as this whole exercise reeks with corruption and nepotism, I urge the Malaysian Anti-Corruption Commission (MACC) to scrutinise Zahid and his plan.

And this deal should be shelved until a special commission is formed to study Malaysia's labour force needs for the next decade.

Otherwise, we could be looking at yet another huge financial scandal and Malaysia hogging the international limelight for all the wrong reasons, yet again. - Charles Santiago,mk
Eight ways Najib and Mahathir are alike...
The deepening rot in Malaysia started a few years into the tenure of former PM Mahathir Mohamad, under whom Umno became known as 'Under Mahathir, No Opposition'.

For the best part of 60 years, Umno Baru, formerly Umno, was treated with reverence by politicians and the media. It could do no wrong, its actions were never scrutinised, it was not held accountable for any failures, nor were its politicians responsible for mismanagement, corruption or abuse of power.

The actions of both Mahathir and Najib Abdul Razak are guided by fear - fear of losing their power, fear of the unknown, fear of losing their freedom. Below are eight reasons why Najib is doing a Mahathir, and why Umno Baru, and not just Najib, should go.



First. The harassment.



The ordeal faced by the directors and officials of the Malaysian Anti-Corruption Commission (MACC) will revive memories for former Anti-Corruption-Agency (ACA) director-general Shafee Yahya, who felt Mahathir's wrath, in 1998.

Summoned to Mahathir's office, a fuming Mahathir barked, "How dare you raid my senior officer's office?", to be followed by, "Did Anwar Ibrahim ask you to raid the office?"

An official complaint had been lodged about the director-general of the Economic Planning Unit (EPU), Ali Abul Hassan Sulaiman. Shafee was allegedly ordered by Mahathir to close the case. The EPU was directly under the PM's Department and its role was to oversee the privatisation of projects.

Today, history is repeated, and Najib also feels threatened by the actions of the MACC, which is trying to investigate the 1MDB scandal.

MACC communications director Rohaizad Yaakob, and special operations director, Bahri Mohamad Zin, were transferred immediately and ordered to report to the Prime Minister's Department. Two other MACC officers allegedly remain in police custody and have been refused bail.

This can only mean one thing. Najib is afraid and he must act before he is toppled, not by the rakyat, but by others who seek his throne.



Second. The women.



In June 1998, a disillusioned Shafee returned home and told his wife Kalsom Taib, that after 33 years of service, he wished to resign. Kalsom coaxed him into staying and told him to hold his head up high, despite Mahathir's accusation that the ACA "fixed people".


Shafee was interrogated several times at Bukit Aman, and the family braved several accusations, including one of breaching the Official Secrets Act. Kalsom (photo) later published a book called 'The Shafee Yahaya Story' about her husband's ordeal.

Today, another woman has come to the defence of Bahri. His daughter Eila posted on Facebook that her father, had served the MACC (formerly ACA) for 33 years.

She said, "For decades, he carried out his duties to investigate and arrest those who were out to swindle funds illegally from the rakyat. He and his division succeeded in saving hundreds of millions, from going missing."



Recurrent excuse





Third. The PM's response.



Police reports were lodged on 13 June 2000 about Mahathir's interference in the ACA investigations in June 1998. To date, there has been no further news of any police action. When asked, Mahathir told the press that he had no recollection of the incident. Mahathir's selective amnesia is a recurrent excuse.

Today, Najib is seething. He blames the opposition for spreading "false" information about him. At the Pasir Gudang Umno divisional meeting, he said, "I was made a target for no reason", and said that the people were "flaring up for no reason". Perhaps, the matter of a RM2.6 billion donation, is of little consequence to him. Anwar could have been a useful scapegoat, except that Najib had had him imprisoned last January.



Fourth. The Pak Lah effect.



Former PM Abdullah Ahmad Badawi incurred Mahathir's displeasure, and there were furious attempts, behind the scenes, to oust him. The impatient Mahathir had to protect his legacy, and ensure his progeny succeeded him. Eventually, an embattled and much criticised Pak Lah was forced from office, and replaced by Najib.

Unfortunately, Mahathir underestimated Najib's other half, the self-styled First Lady of Malaysia (Flom), and Najib could not be persuaded to keep his end of the bargain.

The 'Pak Lah effect', characterised by criticism and badmouthing, was launched on Najib. Mahathir was probably blindsided when Najib acted with speed and removed Muhyiddin from office.



Fifth. The IGP and the attorney-general.



Surrounding oneself with allies is a trick to ensure a few more days, or weeks of freedom. Mahathir had the inspector-general of police (IGP) and the Chief Justice on his side. Mahathir compromised the judiciary, in 1988, with the appointment of the allegedly scandalous Lord President Hamid Omar. This led Malaysia down the slippery slope. We now teeter perilously at the edge of the short drop to becoming a banana republic. Is it too late to save ourselves?

Today, the IGP, Khalid Abu Bakar, is alleged to be Najib's ally. To guarantee his freedom from prosecution, Najib has replaced Abdul Gani Patail with his mate, Apandi Ali. In Malaysia, it is not what you know, but who you know.



Sixth. The crackdown.



Both men silenced their critics with force. One used the Internal Security Act (ISA) in Operation Lallang. Najib is using the Sedition Act, Prevention of Terrorism Act (Pota) and the Peaceful Assembly Act (PAA) in the ongoing crackdown on dissenters.



Seventh. Anwar.



Both Mahathir and Najib found Anwar to be a thorn in their side. Mahathir prosecuted Anwar with Sodomy I; Najib lacks imagination and continues the trend, with Sodomy II.



Eighth. The rakyat.



For decades, Malaysians allowed politicians to ride roughshod over them. The Malays, who were fed on a diet of insecurity, fear their own shadows. The self-reliant Chinese fear economic doom. The Indians fear being left out of the equation.

Malaysia is at a crossroad, and is facing its worst crisis since May 13, 1969. The rakyat must start to think as Malaysians, and follow the correct path, to help Malaysia regain its feet. - mariam mokhtar,mk

PKR saman Najib isu wang RM2.6 bilion...
PKR telah memfailkan saman terhadap Datuk Seri Najib Razak atas dakwaan melakukan kesalahan pilihan raya susulan kemasukan wang RM2.6 bilion ke dalam akaun peribadinya.

Naib Presiden PKR Nurul Izzah Anwar berkata saman itu difailkan di Mahkamah Jalan Duta, Kuala Lumpur, hari ini, melalui peguam Tommy Thomas.

Ia juga difailkan terhadap Setiausaha Agung Umno Datuk Seri Tengku Adnan Tengku Mansor, syarikat pelaburan negara 1MDB dan Suruhanjaya Pilihan Raya (SPR).


"Saman ini adalah tindakan lanjutan daripada pendedahan yang telah dilakukan oleh The Wall Street Journal (WSJ) berkenaan dengan wang RM2.6 bilion yang didakwa dimasukkan ke dalam akaun peribadi Datuk Seri Najib bagi kegunaan kempen pilihan raya umum ke-13 - dan terkini diakui sebagai 'wang derma', kata Izzah.

WSJ melaporkan wang itu dimasukkan dua bulan sebelum pilihan raya umum lepas.

Dalam kenyataannya, Izzah berkata, selain beliau saman sivil itu dipimpin oleh Datuk Seri Anwar Ibrahim, PKR dan pemimpin pembangkang Dr Dzulkefly Ahmad, Datuk Saifuddin Nasution Ismail dan Tian Chua.

Izzah membangkitkan Seksyen 19, Akta Kesalahan Pilihan Raya 1954, yang mengehadkan perbelanjaan pilihan raya kepada RM200,000 (parlimen) dan RM100,000 (Dewan Undangan Negeri).

PKR antaranya menuntut kesemua keputusan di 222 kerusi parlimen dibatalkan sebelum sebuah pilihan raya umum yang baru diadakan.

Izzah juga berkata, PKR telah membuat laporan kepada Suruhanjaya Pencegahan Rasuah Malaysia (SPRM) di seluruh negara berkenaan penggunaan dana itu.

Setakat ini, kata Nurul, 11 laporan telah dibuat di pelbagai negeri antara 31 Julai dan 12 Ogos.- mk
Since Najib doesnt want to sue WSJ, let the opposition leaders sue him instead...
Graft, polls rigging claims in suit against Najib...
In the suit filed against Prime Minister Najib Abdul Razak and 1MDB, PKR and a former PAS central committee member are claiming money laundering, corruption and rigging of the 13th general election (GE13) with the use of public funds.

The plaintiffs also claimed that Najib, as the finance minister, also breached his fiduciary duty.

They named BN secretary-general Tengku Adnan Tengku Mansor, the office-bearers of the ruling coalition that spent and won the 2013 general election, and the Election Commission (EC) as defendants.
The plaintiffs include former opposition leader and PKR de facto leader Anwar Ibrahim (photo), former PKR secretary-general Saifuddin Nasution Ismail, PKR vice-presidents Nurul Izzah Anwar and Chua Tian Chang (Tian Chua), and PAS' Dr Dzulkefly Ahmad.
Dzulkefly and Saifuddin had lost in the last general election.
They argue in their suit that Najib, who also leads the 1MDB board of advisers, could have used the money and allocation to flout with EC laws on the expenditure limit for elections.
The plaintiffs are seeking several declarations, among them that Najib committed corrupt practices with the fund of RM2.7 billion entering into his personal accounts; that the BN be de-registered; that the conclusion of the 222 parliamentary seats had been compromised; and that the results of GE13 be therefore set-aside.

They also want the court to rule that each of the defendants, either acting individually or with each other, had maliciously and dishonestly practised fraud on the Malaysian electorate by the commission of corrupt and illegal practices, and as a consequence the results of GE13 should be declared null and void.
Anwar, Saifuddin, Dzulkefly (photo), Nurul Izzah and Tian Chua are also seeking a fresh general election be held within 120 days of the order and that the said election be conducted freely and fairly, in accordance with the Federal Constitution.

They also want orders that an inquiry be held on 1MDB or 1MDB-related companies dealt with by Najib and BN for the purpose of the GE13, and that any payment that the prime minister received from 1MDB or other sources used for the said elections be disclosed.

The six of them further sought exemplary and general damages from the action.

The suit was filed today through the firm of Messrs Tommy Thomas.
Spending more than RM94.2 million in GE13?

In their 37-page statement of claim sighted by Malaysiakini, the plaintiffs claimed that 222 parliamentary seats and 504 state seats were contested in the last general election, making the total expenditure to be RM94.7 million (RM44.2 million for parliamentary and RM50.5 million for state seats).

This is based on each parliamentary and state constitueny limited to a maximum election campaign expenditure of RM200,000 and RM100,000 respectively.

The plaintiffs also cited various reports in the mainstream and alternative media on BN's expenditure, including on by the Institute of Developing Economies (IDE) titled "Sarawak: One Election, Many Contests", which revealed that from the monitoring of news reports by the Borneo Post during the election campaign in Sarawak alone, the BN had given away approximately RM256.2 million in gifts, development projects and development promises.
They further cited an article which appeared in Malaysiakini after GE13, dated April 23, 2013, titled "Buying support – Najib's 'commercialisation' of GE13", that based on a conservative estimate, Najib's administration had spent a total of RM57.7 billion on election-related incentives even before the campaign period and soon after April 2009 when Najib became prime minister.

They further claimed that from the sale of a power plant owned by Genting, its subsidiary donated US$10 million in 2012 to Yayasan Rakyat 1Malaysia (YR1M), a charity under Najib and controlled by him.

All of them contended that YR1M and other government-linked charities spent millions of ringgit during the GE13 campaign in Penang, a key election battleground and this includes YR1M's donation of RM2 million to two schools, and a pledge to build low-cost houses in Penang just before GE13.

They said the regulators of YR1M had also not filed the required financial statements since it was formed in early 2013.
Nurul Izzah also pointed out how Section 19 of the Election Offences Act 1954 limits electoral expenditue to RM200,000 and RM100,000 for every parliamentary and state assembly candidates respectively.

As for the EC, Nurul Izzah said the party believes that the EC had conspired with the BN by stating that they could only take action against election candidates and that they could not take action against others such as cabinet ministers.
"Section 5(1)(a) of the Elections Act has outlined that the monitoring of elections must be made fairly in accordance to laws.

"The EC has conspired in the conspiracy to centralise power to the BN by ignoring the constitution," she said.

In saying this, she cited Najib who had allegedly been quoted as saying during the Sibu by-election that RM5 million would be given to the community should BN candidate Robert Lau win the election.

"(Yet), the EC still claims that it does not have the power to investigate," she said.
Two tranches in payment to Najib
They further cited two tranches of payments to Najib, the first in December 2014 through SRC International Sdn Bhd, a company wholly owned by the Finance Ministry, which had transferred RM40 million into its fully-owned subsidiary company, Gandingan Mentari Sdn Bhd.

SRC International was set up under the auspices of 1MDB in July 2011, prior to its ownership transfer to the Finance Ministry.

On that same day, Gandingan Mentari transferred RM40 million to Ihsan Perdana Sdn Bhd and two days later, sometime on Dec 26, 2014, Ihsan Perdana transferred a total sum of RM32 million into two separate accounts belonging to Najib.
The second tranche occurred on Feb 5, 2015, where SRC transferred RM5 million to Gandingan, which passed it on to Ihsan Perdana on the same day.

The next day, SRC International transferred a second sum of RM5 million to Gandingan, which remitted it to Ihsan Perdana on the same day; and on Feb 10, Ihsan Perdana transferred RM10 million into Najib's account.

A search with the Companies Commission of Malaysia revealed that Ihsan Perdana's nature of business is the provision of corporate social responsibility (CSR) programmes for YR1M, a charity where Najib is the chairperson and has control over the activities and business dealings of Ihsan Perdana.

They further alleged that through the articles published by The Wall Street Journal and Sarawak Report on July 2 this, monies from SRC International transferred to Najib's personal accounts were part of a sum of RM4 billion borrowed from Malaysia's public pension fund, Kumpulan Wang Persaraan (KWAP), which is unaccounted for.

The transfers were made sometime in February and March 2013.
RM2.7 billion into Najib's accounts in Ambank

Citing documents, SRC International claimed the transfers were for purpose of CSR programmes, where the SRC International director and CEO is one Nik Faisal Ariff Kamil, who also serves as director of its subsidiary, Gandingan, and as a director of Ihsan Perdana.
Ihsan Perdana's account is lodged with Affin Islamic Bank, whose board members included one Lodin Wok Kamaruddin, who also serves as chairperson of the 1MDB board of directors, and it transferred RM2.7 billion into two of Najib's personal accounts in Ambank.

The plaintiffs claimed the said sum of RM2.7 billion received and spent by Najib in the GE13 far exceeds the permitted expenditure of RM94.7 million for GE13, under Section 19 of the Election Offences Act, 1954.

The plaintiffs further contend that Najib has breached the following laws of Malaysia:
Sections 17(a) and 17(b) of the Malaysian Anti-Corruption Commission Act, 2009, for giving and/or accepting gratification corruptly;

Section 214 of the Financial Services Act, 2013, and its predecessor, Sections 8 and 9 of the Exchange Control Act, 1953, for undertaking or engaging in international and/or domestic transactions which include, but are not limited to the act of making any payment without the written approval and/or permission of the central bank of Malaysia; and

Sections 409 and 420 of the Penal Code for criminal breach of trust and cheating.
Malaysiakini has contacted the defendants and is awaiting their responses.

In a related development, EC chairperson Abdul Aziz Mohd Yusof, when contacted by Malaysiakini, declined to comment on the suit, saying only, "let the EC legal adviser study it". - mk

Statement of claim in full
Opposition sue PM, 1MDB and EC over 'RM2.6b'
Bila dah dapt duit jual jet tu nak bayar kat jet baru kah
ATAU BAYAR HUTANG 1MDB...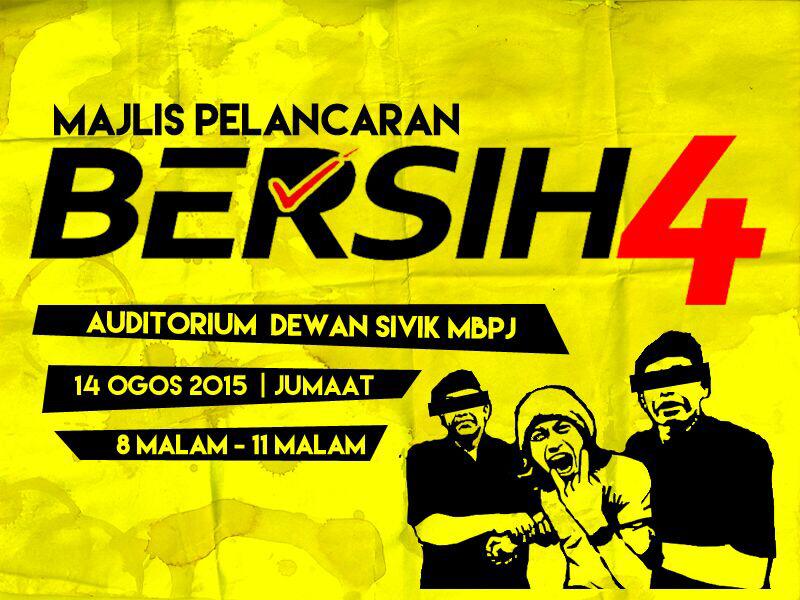 cheers.