Jika RM2.6 bilion untuk UMNO, kenapa Muhyiddin tidak tahu...
Mengapa Tan Sri Muhyiddin Yassin tidak tahu sumbangan RM2.6 bilion disumbang ke dalam akaun peribadi Datuk Seri Najib Tun Razak jika ia digunakan untuk UMNO, kata Rafizi Ramli.

Naib Presiden PKR itu merujuk kepada penjelasan Pengarah Komunikasi Strategik Barisan Nasional (BN), Datuk Abdul Rahman Dahlan dalam wawancara di RTM1 pada Selasa yang memberitahu wang itu digunakan untuk menampung perbelanjaan parti untuk pilihan raya.

"Dalam wawancara dengan TV1 semalam, beliau (Rahman Dahlan) menggunakan alasan bahawa Selangor berada di bawah Pakatan Rakyat (PR) yang menyebabkan Najib memerlukan sumbangan sehingga RM2.6 bilion untuk menampung perbelanjaan.

"Bagaimanakah dengan perbelanjaan kempen sebegitu besar BN masih gagal memenangi kembali Selangor?

"Malah dalam Pilihan Raya Umum ke-13 (PRU13), Najib bukan sahaja kalah besar di Selangor, BN turut kalah besar di Pulau Pinang dan gagal merampas Kelantan.

"Kerusi Parlimen BN juga turut susut," katanya.

Ahli Parlimen Pandan itu berkata, sekiranya setiap calon BN dalam PRU13 telah membelanjakan sumbangan itu, ini bermakna setiap calon BN telah melanggar peraturan pilihan raya dan kerusi mereka telah dimenangi secara tidak sah.

Sehubungan itu, Rafizi menyifatkan penjelasan Rahman dalam wawancara itu tidak masuk akal.

Dia menyarankan Najib berterus terang kerana semakin banyak penjelasan dibuat semakin membuka ruang kontroversi.- fmt
RM2.6b for Umno - why didn't Muhyiddin know...
If the RM2.6 billion deposited into Prime Minister Najib Abdul Razak's private bank accounts was intended for Umno, then why was the party's deputy president Muhyiddin Yassin in the dark about it?

This question was posed today by PKR vice-president Rafizi Ramli in response to BN strategic communication director Abdul Rahman Dahlan who reiterated in a television interview yesterday that the amount was a political donation.

The MACC announced on Monday that the RM2.6 billion was 'donations' and not funds from state-owned 1MDB. It did not provide further details.

In a leaked video, Muhyiddin said he had confronted Najib about the amount and was told the money originated from the Middle East.


Rafizi also criticised Rahman's justification that such a massive amount was needed to wrest back states controlled by the federal opposition in the last general election.

"If indeed RM2.6 billion was used for campaigning in the 13th general election, why did BN lose badly in the opposition strongholds of Selangor and Penang?

"If RM2.6 billion was distributed to the 1.7 million Selangor voters, each would have received RM1,500 and BN could have bought its victory in Selangor," Rafizi said in a statement.



Seats illegaly won



He also pointed out that even if half of the sum was used for the general election, it would have exceeded the allowed RM200,000 spending threshold for parliamentary seats, according to electoral laws.

"It would mean all BN candidates in the 13th general election had violated election laws and their seats were illegally won," he said.

The explanations given to date have been unsatisfactory and the ruling coalition must come clean on the matter, Rafizi added.- mk
Story kat sini...
Clare - Najib is making rather a fool of the country...

Sarawak Report editor-in-chief Clare Rewcastle-Brown today claimed Malaysian police have no way to extradite her despite securing an arrest warrant for her in Kuala Lumpur.

She said this was because the 'crime' Malaysian police are accusing her of committing does not exist in the UK and most other countries.

"The 'crime' under which this warrant was obtained does not exist in most countries outside of Malaysia so I can't be extradited under it.

"It is a shame for Malaysians that (prime minister) Najib (Abdul Razak) is making rather a fool of the country through such actions," she told Malaysiakini.

Bukit Aman today announced that it had obtained a warrant of arrest against Rewcastle-Brown under Section 124B and 124I of the Penal Code.

Section 124B concerns activities detrimental to parliamentary democracy while 124I concerns publishing false statements that may cause public alarm.


Rewcastle-Brown (photo) said the move would only embarrass Malaysia in the eyes of the international community.

"I am afraid this will confirm Malaysia as a basket case country in the eyes of the world. To most democratic onlookers this 'crime' sounds as Orwellian as it is.

"It is a contradiction in terms for someone in a democracy to be arrested for speaking out in the name of preserving the democracy.



Naked abuse of power



"Everyone the world over and in Malaysia can see this is naked abuse of power, threats and bullying to try and protect not democracy but Najib," she said.

Rewcastle-Brown, who is based in the UK, also questioned whether it was her who was undermining democracy or Prime Minister Najib Abdul Razak.

"Who has undermined democracy - Najib for taking US$700 million (RM2.6 billion) from an anonymous donor to spend on the general election or me for alerting people (including his own deputy) that it happened?" she said.


Sarawak Report has doggedly covered allegations of misappropriation of state-owned 1MDB funds including claims that RM2.6 billion was deposited into Najib's private bank accounts.

Some of its allegations were based on leaked e-mail communication between PetroSaudi International and 1MDB.

Putrajaya had insisted the information used was 'tampered with' but the whistleblower portal had stood by its reports and challenged critics to sue it to prove their case rather than parroting mere allegations. -
mk
Dalam Isu 2.6b Najib memalukan diri sendiri...

Kenapa ambil masa yang begitu lama untuk isytiharkan duit dalam account peribadi Najib ialah sumbangan untuk dana politik?

Ketika didedahkan oleh WSJ, kenapa Najib enggan berterus terang?

Walaupun tak menafikan duit tersebut berada di dalam accountnya tetapi Najib juga tidak terus bercakap jujur dengan rakyat bahawa duit tersebut ialah sumbangan untuk dana pilihanraya dari Timur Tengah kan. Berbasa basi je lebih. Nak saman WSJ la. Kena fitnah la. Propaganda Mahathir untuk jatuhkan dia la. Tak guna untuk tujuan peribadi la. Bukan duit rakyat la. Takde kaitan dengan 1MDB la apa la. Macam2 cerita dan alasan diwujudkan demi membela reputasi Najib dan pentadbirannya.

Yang menafikan seingat aku Ahmad Maslan. Sekarang mungkin Ahmad Maslan tengah cari plastik untuk tutup muka. Itupun kalau dia reti rasa malu le kan.

Kenapa baru sekarang peranan SPRM digunakan bagi membersihkan reputasi Najib dalam isu 2.6b tu?

Jawapannya mudah.

Sebab penyebaran klip video Din.
Din kata Najib mengakui duit itu masuk ke dalam accountnya.
Ini menyebabkan Najib terperangkap.
Bekas orang no 2 pi heboh pulak.
Disebabkan itulah jalan cerita mula dirangka.
Korang boleh nampak patern news kita sejak penyebaran klip video Din tu
Mula2 pakar strategik BN, si Dahlan bercakap tentang sumbangan untuk parti politik. Then Najib bercakap tentang dana pilihanraya. Kemudian menteri2 bercakap tentang tidak salah menggunakan account peribadi untuk menerima dana atas nama parti. Ia dibolehkan dalam peraturan parti.

Kemudian berita pro kerajaan seperti tv3 dok jaja isu dana untuk parti politik ialah perkara biasa. Terjadi pada mana2 negara dan lazim berlaku di negara ini. Pembangkang juga melakukan perkara yang sama.
Demi membayangkan tindakan Najib menerima sumbangan 2.6b itu tidak salah. Supaya masyarakat ditanam dengan persepsi itu. Maka bila SPRM umumkan 2.6b yang masuk ke dalam account Najib adalah berupa derma atau sumbangan untuk pilihanraya, masyarakat akan berpecah belah dalam pemikiran mereka.
Mana yang terhasut dengan propaganda media akan benarkan tindakan Najib. Mana yang berdiri teguh dengan apa yang dia fikirkan, akan menyerang Najib. Bila masyarakat tak sekufu dan tak bersatu, mustahil juga Najib dijatuhkan. Selagi dia ada penyokong dan pembela, dia akan setia berdiri sebagai PM.

Sumbangan 2.6b adalah untuk PRU ke 13. Ianya satu nilai yang besar. Info yang aku dapat dari orang UMNO. Ianya bukan hasil sumbangan persendirian tetapi ramai pihak menyumbang kepada dana politik tersebut.

Tidak diketahui samada penyumbang ialah orang kita atau orang luar. Dan tidak diketahui apa pula manfaat yang mereka perolehi memandangkan BN telah pun memenangi PRU ke 13 yang lepas. - amenoworld.net
Siapa sanggup derma RM2.6b tanpa balasan
If the Prime Minister had nothing to hide in this matter and if my reports were false there would be numerous more orthodox and far less disruptive methods of dealing with me than sacking his Deputy Prime Minister; sacking the AG; closing down the PAC and dismissing members of his cabinet. He could simply have issued libel proceedings or he could have produced evidence (e.g. correct bank statements and transfer documents) that would have shown my reports to be untrue.- SR editor
Lokasi - berhampiran Cheras Sentral...
'Suapan' dan 'derma' hanya beza ejaan saja,maksud same-same...
Check akaun pagi ni, tu dia,tup...tup...jadi bilionwan...

TQ siapa yang menderma...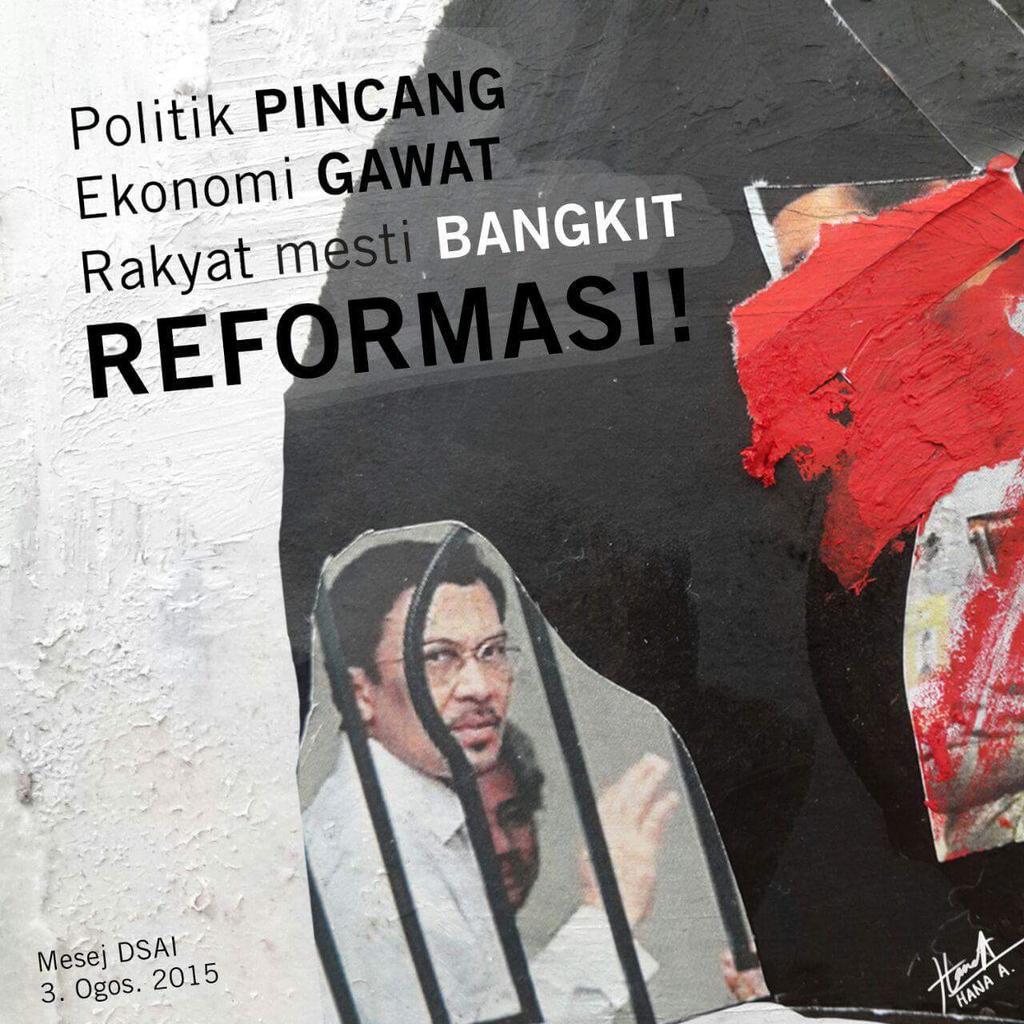 cheers.