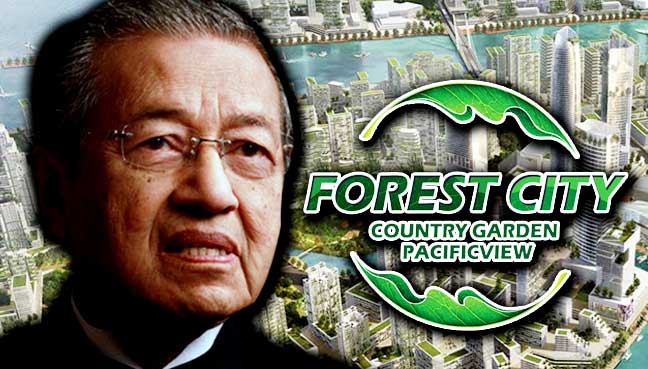 1.Saya pergi ke Forest City. Saya telah baca banyak laporan berkenaan Forest City ini. Saya juga telah membuat banyak teguran terhadap pembangunannya. Tetapi semua maklumat berkenaannya saya dapati second hand. Oleh itu saya perlu lihat sendiri Forest City ini.
2.Ia dibina di atas empat buah pulau buatan di Perairan Johor dekat dengan Pelabuhan Tanjung Pelepas. Luasnya luas. Jalan kelas Satu yang agak panjang telah dibina ke arah Forest City.
3.Apabila sahaja memasuki jalan dalam kawasannya, tiba-tiba landscaping yang cantik luar biasa menghiasi jalan.
4.Sepanjang jalan terdapat papan tanda yang dipasang kepada tiang lampu dengan tulisan dalam bahasa kebangsaan "Hartanah Hak Milik Kekal".
5.Tetapi Najib telah mendakwa dengan marah bahawa tanah yang dijual kepada syarikat negara China ini hanya sebagai leasehold 99 tahun sahaja. Mungkin Najib tidak tahu. Mungkin tidak lihat papan tanda.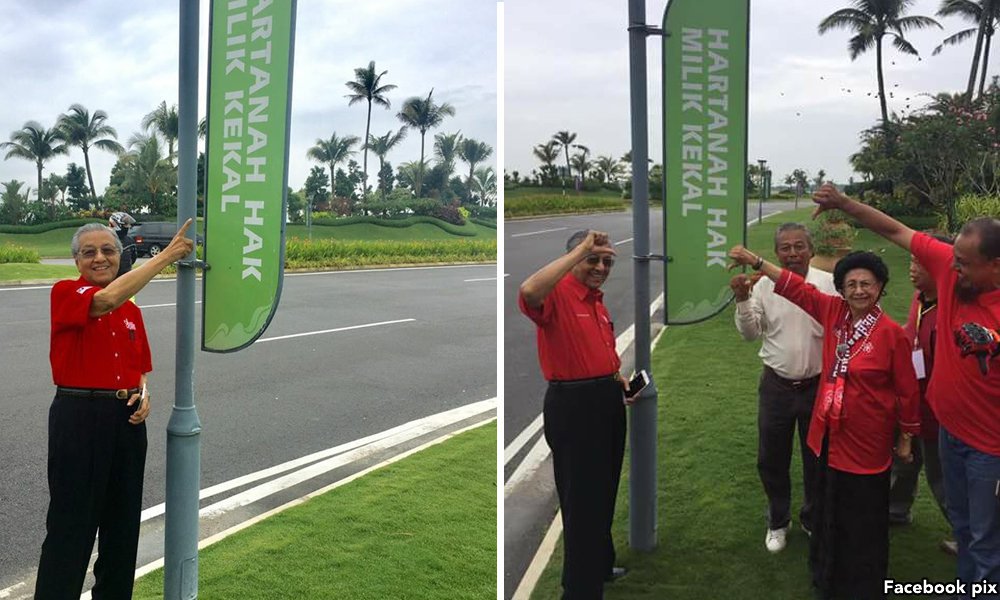 6.Najib berjanji selepas 99 tahun kita akan dapat tanah kita (kita orang Malaysia). Tetapi papan tanda kata lain.
7.Sebenarnya Najib boleh batal syarat "Freehold" kerana ia bertentangan dengan dasar negara yang mana semua hakmilik tanah baru mestilah leasehold – 30, 66, 90 atau 99 tahun. Ramai rakyat Malaysia yang memohon tanah kecil mereka diberi secara kekal (freehold) tetapi gagal. Tetapi nampaknya orang asing boleh dapat secara kekal.
8.Kata pepatah Melayu (yang tidak perlu kita pedulikan) "Anak di rumah kelaparan, kera di hutan disusukan". Kesian.
9.Ya, memang cantik dan mengkagumkan pembangunan Forest City. Yang menarik sekali ialah landscaping yang sudah menang berbagai hadiah antarabangsa. Pelawat Malaysia dan luar diberi layanan istimewa. Selain dari menunjuk model plan Forest City, pelawat boleh guna kolam renang yang luas, pantai indah dihias dengan binatang anjing laut diperbuat dengan simen. Makan tengahari percuma.
10.Kebanyakan dari pelanggan datang dari negara China. Diadakan penerbangan khas dari beberapa bandar China ke Senai, Johor. Walaupun rakyat Malaysia boleh beli flat yang sedang dibina, tetapi 90% lebih dari pembeli ialah rakyat negara China. Baca seterusnya....
Mahathir visits Forest City, and slams project again
Will Johor bail out Forest City if it falters?
Malaysian politics is full of suspense and unpredictables. The positions of DAP and MCA have been swapped in under four short years! During the 2013 general elections, DAP came under the attack of MCA and other rival parties for its alliance with PAS. But with Umno now engaging the Islamist party, it is DAP's turn to fire at MCA.
In GE13, DAP's "Ubah" slogan and PAS' welfare state camouflage seemed to resonate with the local Chinese community and the voters' support of the opposition camp was hardly affected. But, with PAS' true colors now completely revealed and the RUU355 amendment bill about to be put up for debate in the Dewan Rakyat, MCA will have no way of defending itself this time.
In GE13, DAP enlisted PAS' help to win the Malay votes, and the party did everything it could to whitewash PAS' hidden motive. Today, with Umno having to face a split in Malay votes, it more than ever needs PAS' Muslim votes to keep itself continuously in power.
Both sides appear to be equally hypocritical, manipulating politics in their own hands at the expense of the well-being of the rakyat. This looks like the eventuality racial politics will be headed to in the end, because any ethnic community could become divided as a result of racial politics, let alone the Malay society which makes up the lion's share in the country's vote bank.
Once the people are divided, politicians will resort to anything they can think of in order to wrestle the power. For their survival, Umno leaders have planned to work with PAS without having prior discussions with their allies in BN, throwing itself between the devil and the deep blue sea now.
According to a survey, Umno's support rate in predominantly Malay constituencies has dropped below 40%, and if PAS eventually turns to Bersatu instead, Umno will not only lose the election, but the whole BN administration could be brought down.
As such, Umno has since three years ago attempted to lure PAS into a tie-up, with RUU355 amendment as a bait. What Umno failed to anticipate was that other BN components were strongly against the private bill of PAS president Hadi Awang.
If the bill could not secure the support of other BN components and opposition parties, the RUU355 amendment bill now taken over by the government will not get adopted in the Parliament, and this will be like an indirect vote of no confidence against the current administration.
If Umno insists to press on with Hadi's bill in the BN government's name, and if its allies are unwavering in their antagonistic stand, there is a likelihood the BN administration will collapse because the other component parties are controlling 45 parliamentary seats. Umno's 86 seats plus PAS' 14 will not reach the 112-seat threshold to form a government.
So, in last year's Umno general assembly, Najib announced that the government would take over Hadi's private bill, but this has subsequently put the party in a pressing dilemma: an imminent crisis it now faces (strong objection from other BN components) as well as a crisis it may face in the election (if PAS were to lean towards the opposition camp). Umno leaders will have to first address the near crisis by appeasing PAS before looking for other solutions.
However, PAS is in no way an easy chap to deal with. They want to first see whether Umno will honor its pledge, including taking over the bill and tabling it for first reading in the Dewan Rakyat, or they will just abandon Umno. PAS' recent move of releasing signals of possible tie-up with Bersatu is meant to warn Umno.
Moreover, the RUU355 issue has not achieved the anticipated effect of uniting the Malays, who are themselves divided over it. In addition, PM Najib proposed the 2050 national transformation program (TN50) in which theocracy does not conform to Umno's agenda.
Mishandling of RUU355 will tear up the BN coalition, crippling it as a unified team to face the next general elections. The implementation of hudud, meanwhile, will also face powerful backlash from non-Muslim bumiputras in East Malaysia, risking the status of Sabah and Sarawak as BN's fixed deposit states.
To MCA, Gerakan and other BN component parties which are against the Umno-PAS cooperation in amending RUU355, perhaps they can only condone their cooperation as this will involve the stability of the BN administration and their own winning chances.
Taking over Hadi's private bill has been a risky move that shouldn't have been adopted in the first place, as it not only endangers the position of Umno and BN, but will also put the whole country in hot water due to the unprincipled, interest-first political maneuver.- mysinchew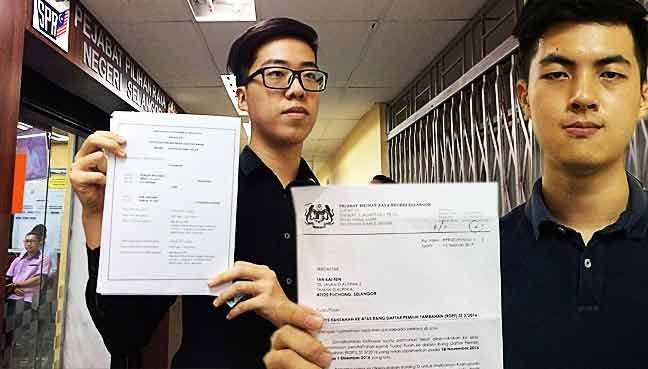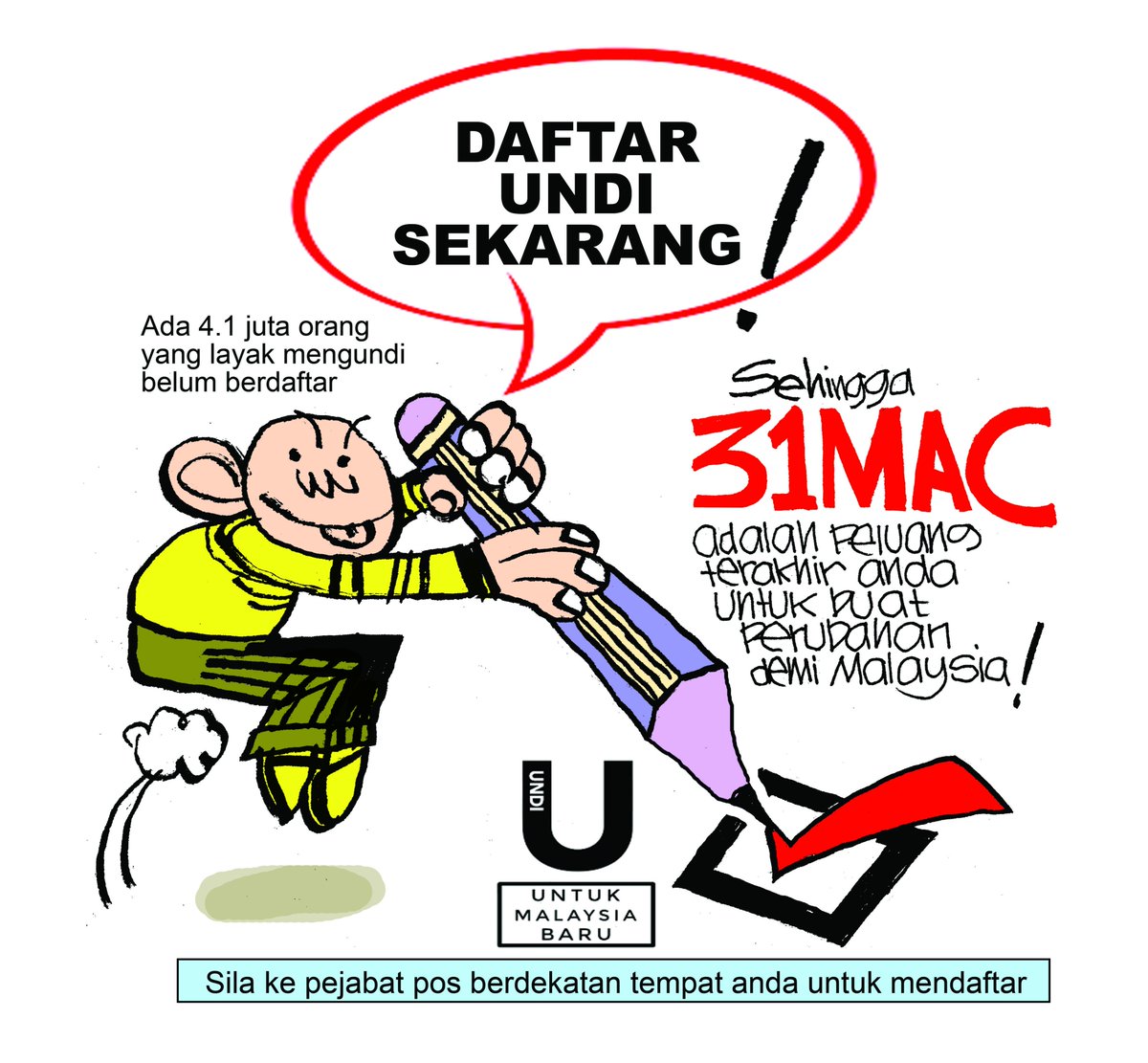 Mesej kpd 4 juta rakyat Malaysia yang belum daftar
cheers.