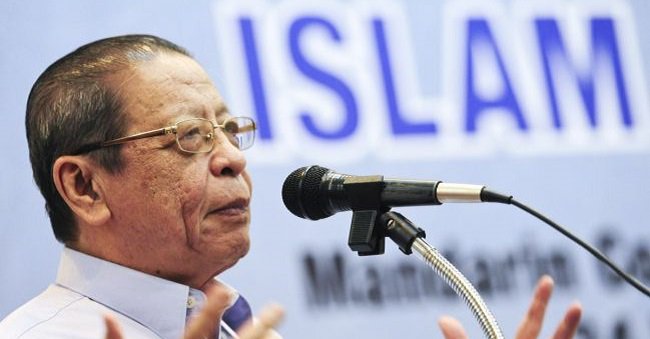 Ketua Menteri Sarawak, Datuk Amar Abang Johari Tun Openg telah mengarahkan semua ahli parlimen BN negeri itu untuk membantah usul pindaan mahkamah syariah (RUU355) yang dikemukakan Presiden PAS, Datuk Seri Abdul Hadi Awang.
Adakah ia bermakna Abang Johari dan semua ahli parlimen BN Sarawak Anti-Islam, soal Ketua Parlimen DAP Lim Kit Siang kepada Timbalan Menteri di Jabatan Perdana Menteri, Datuk Asyraf Wajdi Dusuki.
Asyraf semalam membuat tuduhan itu ke atas DAP kerana membantah usul Hadi dan mahu mengekalkan Akta Mahkamah Syariah (Bidang Kuasa Jenayah) yang sedia ada.
Sedangkan, menurut Kit Siang, bekas Ketua Menteri Sarawak, Tan Sri Datuk Amar Adenan Satem sebelum ini juga turut membantah usul itu dan menggesa semua ahli parlimen BN Sarawak untuk menolaknya.
"Saya ingin tanya Asyraf. Adakah dia benar-benar menganggap siapa yang membantah usul persendirian Hadi itu sebagai anti-Islam?
"Jika begitu, adakah dia turut menuduh Presiden PBB Datuk Abang Johari Openg dan empat menteri PBB beragama Islam yang lainnya sebagai anti-Islam?
"Atau adakah Asyraf akhirnya mengakui bahawa mana-mana Muslim atau bukan Muslim boleh membantah usul Hadi tanpa menjadi anti-Islam?" soalnya.
Menurut Ahli Parlimen Gelang Patah itu, Asyraf telah tersilap faham kenyataannya dua hari lalu yang meminta pemimpin MCA, Gerakan dan MIC meletak jawatan jika pemimpin UMNO mengutamakan usul Hadi di sidang parlimen.
"Saya tidak menyatakan (dua hari lalu) tentang kebaikan atau keburukan usul Hadi itu. Tetapi tentang sama ada BN telah berubah karakter – dari sebuah gabungan dengan prinsip konsensus kepada satu kumpulan yang hanya mengikut kemahuan dan telunjuk UMNO.
"Berbeza dengan hari ini, lima perdana menteri sebelum ini pasti tidak akan mengutamakan hal yang tidak mendapat persetujuan rakan-rakan BN yang lain," ujarnya. – Roketkini.com
Rasuah punca rakyat susah...
Perasuah pula kaya raya, ada harta, rumah, condominium, kenderaan mewah berpuluh jumlahnya.. wang berjuta dibank, juga disimpan dirumah saja.. tidak setakat itu saja.. dgn wang yang ada, mereka membeli kedudukan dalam parti politik yang menerajui kerajaan..membentuk balaci dan kumpulan yang sanggup melakukan apa saja kerana dibayar dgn wang rasuah...
Akhirnya.. perasuah dipilih menjadi YB, MP, Menteri malah Presiden parti..peluang terbuka luas, rasuah memberi mereka kuasa dan pengaruh, tetapi rakyat terus miskin hina.. bila ada yang bersuara.. maka dilabel pengkhianat bangsa sendiri yang juga se agama.. sudah pasti, rakyat yang miskin hina kedudukan nya tak sama dgn Perasuah yang berkali kali menunaikan Umrah dan Haji dgn package VVIP... malah ada gelaran Dato, Dato Seri, Sultan yang bagi... bila turun kebawah, songkok dan serban menghiasai kepala, baju Melayu melengkapkan lakonan bergaya..
Tapi yang amat memedihkan hati kami.. ada pula golongan yang mengambil sikap memejam mata, menghulurkan tangan dan bermesra.. tidak menyokong dakwa mereka.. tetapi di Parlimen mengambil sikap berkecuali dari menyokong suara rakyat....sedangkan gaji dan elaun mereka dibayar dari hasil GST yang diperas dari keringat rakyat...
Sesungguhnya..golongan ni telah dikhabarkan kewujudannya...
Rasulullah shallallahu 'alaihi wa sallam bersabda...
"Sesungguhnya selepasku nanti akan ada para pemimpin yang melakukan kezaliman dan penipuan. Sesiapa pergi kepada mereka lalu membenarkan penipuan mereka dan menolong kezaliman mereka maka dia bukan dariku dan aku bukan darinya dan dia tidak akan dapat mendatangi telagaku. Sesiapa yang tidak membenarkan pembohongan mereka dan tidak menolong kezaliman mereka, maka dia dari kalanganku dan aku dari kalangannya dan dia akan dapat mendatangi telagaku". (HR Ahmad, Nasai dan Tirmidzi)
Ingatlah wahai rakan dan sahabat sekelian..adakah kita memilih untuk bersekongkol dgn golongan ini atau mendapat syafaat Nabi Muhammad SAW, junjungan kita diHari Kiamat nanti..?? Fikir fikirlah sejenak.. - f/bk RMS.
Are S'wak CMs anti-Islam too,
DAP parliamentary leader Lim Kit Siang has questioned whether Deputy Minister in the Prime Minister's Department, Asyraf Wajdi Dusuki thinks that Sarawak chief ministers are anti-Islam as well.
Lim said this in response to Asyraf who accused DAP of being anti-Islam after the former urged non-Umno ministers to resign from the government if Putrajaya were to prioritise PAS president Abdul Hadi Awang's private member's bill motion.
The private member's bill seeks to amend the Syariah Courts (Criminal Jurisdiction) Act 1965 (Act3 355) to increase the punishment that Syariah Courts can mete out, from three years' imprisonment, RM5,000 fine and six strokes of the rotan to 30 years' imprisonment, RM100,000 fine and 100 strokes of the rotan.
Lim pointed out that Sarawak Chief Minister Abang Johari Openg, as well as his predecessor Adenan Satem, had instructed Sarawak BN MPs to oppose the amendment.
"Let me ask Asyraf a direct question: Is he seriously suggesting that those who oppose Abdul Hadi's private member's bill motion... are anti-Islam?
"I want to further ask Asyraf whether he is accusing the PBB President Abang Johari Openg and the four PBB Muslim ministers... as anti-Islam?
"Or will Asyrah concede that both Muslims and non-Muslims can oppose Abdul Hadi's private member's bill motion without in any way being anti-Islam?" said Lim.
Lim, who is Gelang Patah MP, said Asyraf had misunderstood his statement when he challenged 15 non-Umno ministers to resign if Hadi's motion were to be prioritised.
"I did not discuss the merits or demerits of Abdul Hadi's private member's bill but the different and very important question, whether the BN coalition has totally changed its character – from a coalition of equals which observes the consensus principle, to one practicing 'Umno hegemony' where 'what Umno wants, Umno gets' in BN and the other 12 non-Umno BN parties do not matter at all," he said.
Lim said the first five prime ministers would never have pushed ahead with something that does not receive consensus from BN partners.
Umno has indicated its support for PAS' proposed amendments Act 355 but has faced resistance from its coalition partners. - mk
Nazri Aziz should blame Khazanah
for killing off the Golden Goose...
The Tourism Minister, Nazri Abdul Aziz was being disingenuous when he called the national car, Proton, a "white elephant", which the current government had inherited from former PM Mahathir.
Did Nazri crawl out of the Putrajaya woodwork, a few days ago, and only then notice that Proton was in trouble? Why did he keep quiet when Dr Mahathir was prime minister, after all he was the Minister for Entrepreneur Development, from 1999 to 2004? Dr Mahathir left in 2003.
If any blame should be apportioned, for the continuing failure of Proton, Nazri should blame Khazanah Berhad. This the same outfit, which acquired another Malaysian Golden Goose, in other words, Malaysian Airlines System (MAS).
Khazanah cannot look after its golden goose
Khazanah collected the eggs from the golden goose, demanded that it lay more, and never once thought about the goose's wellbeing. What happened to MAS, is now happening to Proton.
Three decades earlier, there were calls for improvements to Proton. With the advent of social media, Nazri must have been aware of the rakyat's criticisms of Proton flooding these social media networks. People complained about the window seals, the anti-rust coating and the power windows.
Malaysians living overseas, noticed that foreign Proton models were more sturdy and sported additional safety features. They claimed that the exported cars were cheaper than those in Malaysia.
Nazri's outburst against Mahathir was in response to the former PM's objections to Proton being sold to foreign interests. Nazri claimed that Proton was a failure, because the car company made continual requests for additional funding.
In one fell swoop, Nazri insulted the millions of low to middle income Malaysian families who would not have been able to enjoy car ownership, but for the Proton. Nazri has also neglected the hundreds of thousands of Malaysians who depend on Proton for a living. They work in related industries; suppliers, car workshops, garages, dealerships and as delivery men.
Proton could have been more efficient, so why did Nazri not deal with the problems, many years ago, rather than use these issues as ammunition, against Dr Mahathir?
Proton and the Civil service
The problems in Proton are analogous to the problems in the civil service. Nazri, like the rakyat, is aware of them. High wages, and various benefits which cannot be sustained, because of the bleak outlook on the economy. Few have the political will to confront the problem.
In 2012, Dr Mahathir told Bloomberg TV, that when he launched Proton in 1983, Proton was doing relatively well, and in 2002, the year before he resigned, Proton had a 60 percent share of the car market. (I think it is about 30% today)
Dr Mahathir blamed Proton's subsequent decline, on political interference, the failure of the government to collect import duties from car importers, and more importantly, the failure of the government to have a clear vision for Proton's future.
Openly critical Tengku Mahaleel removed
The former PM was alluding to Proton's decline after the Proton MD, Tengku Mahaleel Tengku Ariff was removed. Tengku Mahaleel had successfully accumulated cash reserves in excess of RM4 billion, and built a huge 150,000-unit plant in Tanjung Malim.
Other observers allege that Tengku Mahaleel's removal was a direct result of his criticism of the AP system. With the emphasis on importing vehicles, there was a danger that Malaysia would become an automobile assembly hub, instead of an automotive manufacturing base.
These comments displeased the government, and after nine years at Proton, Tengku Mahaleel's contract was terminated.
During Kahazanah's guardianship of Proton, the billions of ringgits, which Tengku Mahaleel had carefully built, were depleted. Where did the money go? With Proton needing large cash injections, it is not surprisingly that it will be sold to anyone who shows a interest.
That is why Nazri's outburst against Dr Mahathir, is not about Proton. It is about politics and the mismanagement of the country.- Mariam Mokhtar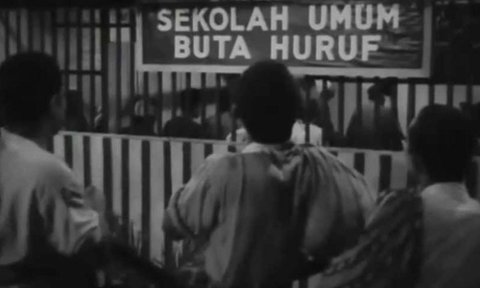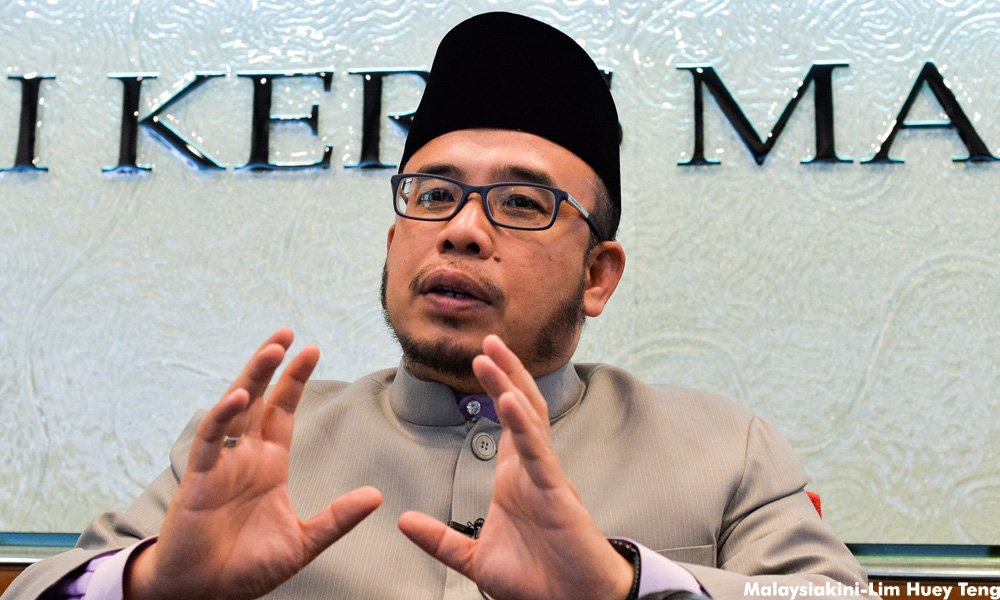 cheers.