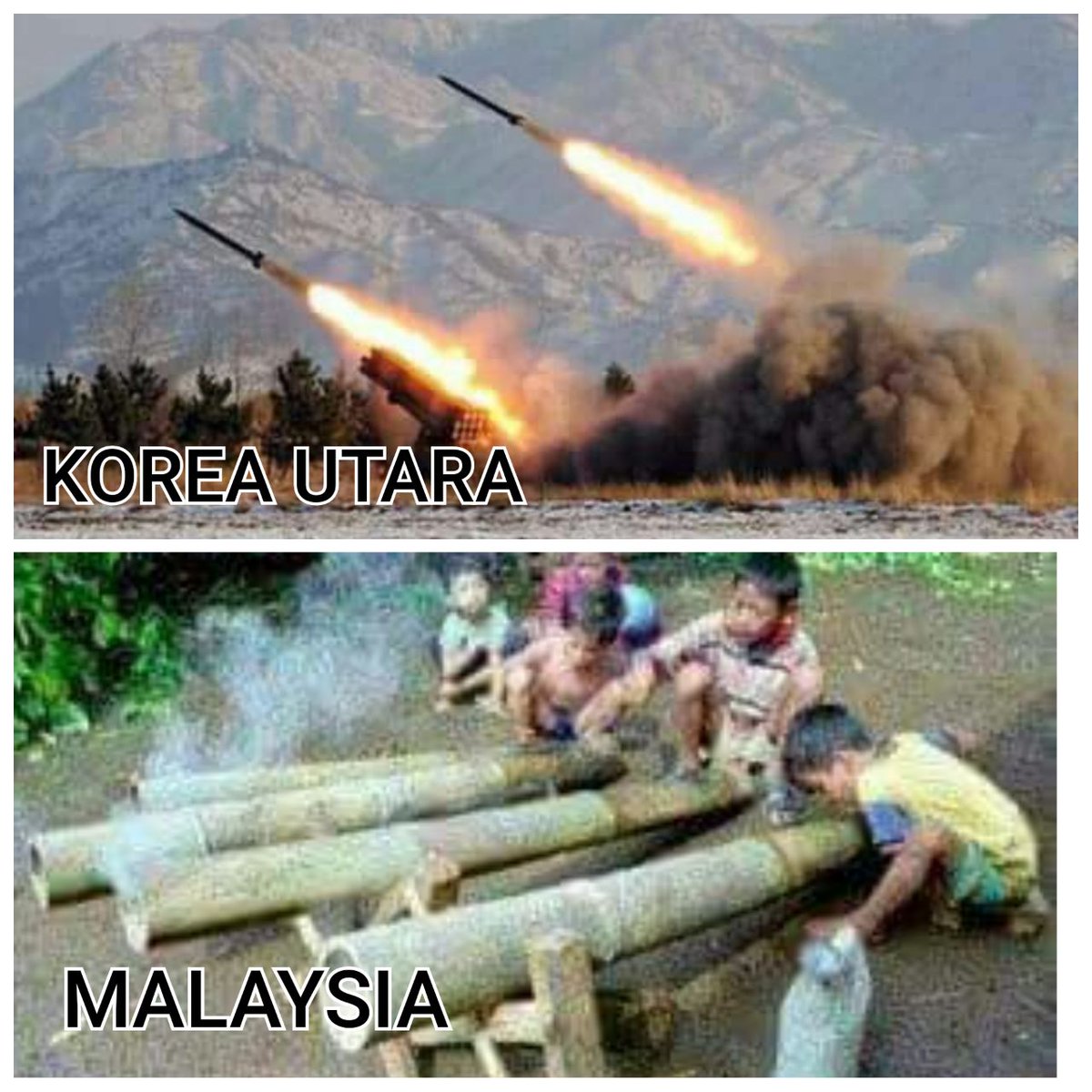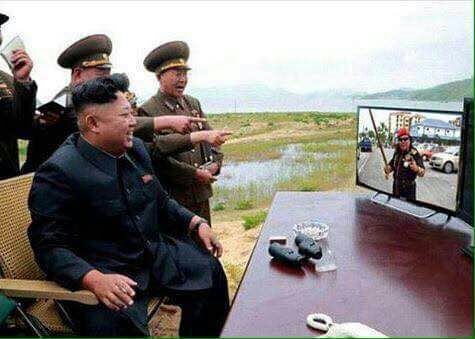 RUU 355 - BN dan Asyraf Wajdi,
berhentilah main wayang...
Seruan Ketua Parlimen DAP, Lim Kit Siang sebelum ini mudah. Parti-parti komponen BN yang tidak setuju dengan pindaan undang-undang Mahkamah Syariah (Bidang Kuasa Jenayah) Akta 355, dibawa oleh Datuk Seri Hadi Awang dan turut pura-pura disokong oleh UMNO, perlu berhenti bermain wayang dan meletakkan jawatan.
Bukannya di hadapan segmen tertentu rakyat mereka katakan mereka bantah, namun di hadapan UMNO dan Datuk Seri Najib Razak mereka membisu bagai boneka.
Belum sempat rakyat melihat sama ada MCA, MIC, Gerakan dan parti-parti komponen BN di Sabah dan Sarawak akan berhenti bermain wayang, Datuk Asyraf Wajdi mewakili UMNO yang merupakan tok dalang pementasan, mula mencelah dan melemparkan pelbagai tuduhan tidak berasas kepada DAP.
Oleh kerana dikhuatiri permainan mereka terbongkar, maka cabaran agar meletak jawatan jika parti-parti komponen BN tidak bersetuju dengan UMNO dikatakan sebagai berniat jahat dan anti-Islam. Menyuruh parti-parti komponen BN agar berhenti menipu rakyat bukanlah perbuatan anti-Islam. Saya percaya Asyraf Wajdi sudah cukup arif bahawa amalan lidah bercabang itulah yang ditolak Islam.
Dalam laporan Astro Awani, Asyraf Wajdi mengatakan cabaran itu merupakan, "satu kenyataan yang jahat, sebagai satu usaha menghasut dan menakut-nakutkan rakyat Malaysia."
Pada masa sama beliau mengaitkan tindakan menolak Pindaan Akta 355 sebagai anti-Islam. Ini menunjukkan bahawa Asyraf Wajdi, UMNO dan mana-mana kawan baru mereka itulah sebenarnya yang berusaha menghasut dan menakut-nakutkan rakyat Malaysia. Mempergunakan agama untuk mengapi-apikan dan mengeruhkan lagi keadaan.
Pindaan kepada Akta 355 sudah dibawa masuk ke Parlimen maka tidak dapat dielak lagi dari dibahaskan baik di ruang Parlimen atau ruang awam. Maka sudah tentu akan ada yang setuju dan tidak bersetuju dengan suatu Rang Undang-Undang itu. Barangkali Asyraf Wajdi sudah terbiasa dengan budaya UMNO yang suka memaksa lulus (bulldoze) undang-undang seperti mana Rang Undang-Undang MKN, SOSMA dan lain-lain.
DAP pula terus memainkan peranan melihat setiap pindaan undang-undang dengan kritis. Ini penting dalam usaha mengelakkan sebarang masalah besar di masa hadapan yang seringkali pembawa usul Rang Undang-Undang terlepas pandang. Sesiapa saja boleh mendukung keselamatan negara tanpa perlu bersetuju dengan RUU SOSMA atau RUU MKN, sesiapa juga boleh menghormati Islam tanpa perlu bersetuju dengan RUU 355.
Bersetuju dan tidak bersetuju merupakan proses sihat dalam sistem demokrasi berparlimen yang diamalkan di Malaysia. Sehinggalah muncul watak-watak seperti Asyraf Wajdi dan yang sefikrah dengannya cuba menggugat demokrasi berparlimen dengan melemparkan tuduhan-tuduhan tak berasas kepada pihak yang berbeza pandangan dengannya.
Dengan ini saya mengulangi seruan agar parti-parti komponen BN berhenti bermain wayang dan menari mengikut rentak UMNO. Saya juga meminta Asyraf Wajdi untuk melihat ke dalam cermin setiap kali terlintas niat menuduh orang lain sebagai menghasut dan menakut-nakutkan rakyat Malaysia. – Roketkini.com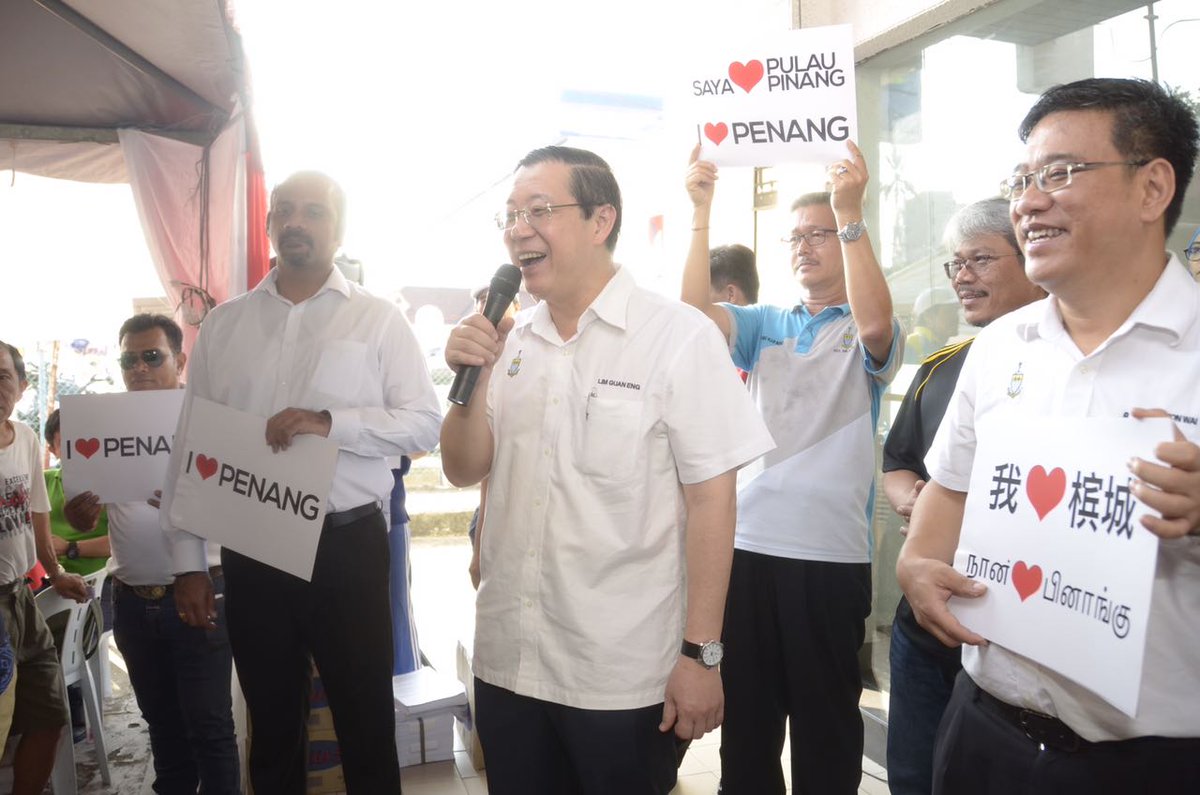 Prosperous, Beautiful Penang,
A friend and I did a quick road trip to the north over Thursday and Friday. We travelled to Perak and Penang. A "foodie - business - nosing around" road trip.
Perak (where I was born and raised) and Penang (where I finished schooling) are simply beautiful. The modern history of this area is so relevant to the country - a lot of it took place from the 15th century onwards.
During the First World War in 1914 the German battle cruiser Emden attacked Penang. In the action on 28th October 1918, the Emden sank two ships and shelled Georgetown. My maternal grandfather happened to be on a beach in Penang when the Emden's shells flew overhead. My father recalled people of the era who said the German sailors used a hailer and shouted 'Sampan lalu' to warn off the hundreds of sampans that littered Penang's inner roads.
Perak looks pretty much the same. But Penang's domestic economy is absolutely booming. Here is a quickie photographic journey.
1. Our first stop was Chemor just outside Ipoh. A really quiet and pretty small town - the typical small town on Malaysia's west coast. It was evening and the sky was overcast.
In Chemor you have to stop at Restoran Samy. It is the place for food in Chemor. 'Pork free' of course. Samy's is also famous for their really huge selection of Indian desserts and delicacies like the pakoda, murukku, halwa, jilebi, monster sized laddus, atharasam, palkova etc. Many of you may not have heard of Chemor or Samy's. It is worth a food stopover.
2. Just after Chemor you already enter Ipoh. This is the new Chinese mosque (Masjid China) at the entrance to Ipoh. It is officially named the Muhammadiah Mosque. The architecture is distinctly Chinese. Even the layout of the mosque is different.
3. We detoured through Kuala Sepetang for seafood. The chef at the restaurant above the famous 'Happy 8' simply dumped aji-no-moto into the food. Yukky. Adios.
We reached Penang late at nite. We still found time to stop by Nagore Square in Burmah Road before hitting the bed. I think we found the softest beds in Penang. Knocked out completely.
4. Next morning (Friday) this was Round 2 breakfast - on Transfer Road, walking distance from our hotel in Burmah Road. Two perfect half boiled eggs on two slices of roti bakar - Penang style. That tea was a knockout as well. The other plates on the left (Round 1) were cleaned off as well. Roti chanai with curry chicken. Bagus.
5. Then for "lunch" the new 'champion' among Nasi Kandar in Penang is Deen Maju at Jalan Gurdwara, the old Brick Kiln Road or "chimney road" in Tamil (pokha-kula). Nearby is the famous 'Masjid Maqbul' - where it was believed that all your prayers will be answered or 'di-maqbul-kan'.
Deen Maju serves really delicious food. Note that signboard - they only begin serving food at 2:30 PM. If you go at regular lunch time, you wont find any food. The queue starts at 2:30 PM and there is a queue until they close at 11:00 PM. Please believe me when I say there is a queue.
But these are super mamaks - they can clear even the longest queues in max 10 minutes. Fast food mamak style.
We had ayam goreng, big udang, kambing, ikan goreng, really good teh tarik and rice of course. The Bill was RM38.00. Just Waze or Google Deen Maju at Jalan Gurdwara, Penang. Worth the trip and the money. Sorry no pictures. We ate all the food before we could take any pictures.
6. A Penang visit is not complete without a stop at Penang Road Famous Teochew Cendol (Pork Free of course for the last 50 years or so.) Its now RM2.90 a bowl.
There are other super excellent foods available nearby. Really good popiah, kway teow udang, chee cheong fun etc. This place is in a lorong 'Jalan Keng Kee' I think - exactly opposite the Penang Road Police Head Quarters. One stop center for brunch, lunch, munch, hi-tea, whatever. Bagus betul.
7. Ok here is the real story. The domestic economy in Penang is booming. Business is breaking records in Penang. Lim Guan Eng and the DAP have done a super excellent job of making Penang like Hong Kong or Singapore. Not there yet but they are certainly getting there.
The entire landscape of Penang has changed. More and more buildings are sprouting up everywhere. The entire island seems super clean and efficient. Garbage collection is late at night (Singapore or Tokyo style) and they are efficient.
8. Here was a pleasant shocker for me. This is a beach just after Batu Feringghi, before the old Teluk Bahang bus station. In my younger days my friends and I used to come to this area on Sundays and spend the whole day on the beach. Once we even camped overnite in this area - in a terrible rain storm.
Did you notice something unusual - there is not a single piece of trash on this beach. Not one styrofoam container, plastic wrapper or discarded PET bottle. To me this is quite unbelievable.
I believe the drains and sewers have also been diverted. As a result the sea water has cleaned up. The sea water is nice and clean.
May I suggest to Lim Guan Eng that the Penang State Govt put up some modern cabanas at the public beaches where people can shower and change? Dont put the cabanas on the beach, but further up the slopes by the road, so that the waste water drains off into the sewers (and not onto the beach). When the beaches and the sea water are so clean, people will be tempted to swim and bathe. They will not mind paying say one Ringgit for a cabana where they can shower and change clothes.
9. Penang is now a cruise ship destination. Fridays and Mondays the giant cruise ships stop by for a day or two. Each cruise ship disembarks 3000 - 4000 passengers who spend a whole day at least on Penang. Penang friends say that this weekend FOUR cruise ships will be berthing, with about 12,000 - 16,000 tourists sightseeing all over Penang. The tourist business is good in Penang, especially F & B for which Penang is so famous.
Say 10,000 cruise liner tourists spend RM300 each per day = RM3.0 MILLION worth of business per day. Do the Putrajaya monkeys know how to use calculators?
10. Ok now this is the wealth of Penang, old Penang, come to life again. This is Nagore Square near Burmah Road (also spelt Jalan Burma, Burma Road). Nagore is a famous town in Tamil Nadu.
Like ALL TOWNS in Malaysia (please get the hint ok, Moron Club) Penang is full of really classic, beautiful old pre war (meaning World War 2 ok, for the Zakir Naik supporter types) buildings, houses, shophouses and structures. In Penang they are being restored, preserved, rebuilt and relaunched as new business locations mostly Food and Beverage, boutigue hotels and such.
I believe I wrote about restoring old neighborhoods in my first book 'To Digress A Little', written 12 years ago in 2005. Nagore Square is a very good example.
Now, almost every other street in Penang is undertaking the same restoration. This is Jalan Khoo Sian Ewe, named after the famous Penang millionaire and philanthropist Khoo Sian Ewe who is himself a son of illustrious Penang millionaires in the 19th century. This entire row of very old shophouses have been beautifully restored.
A brand new heritage hotel known as 'the Areca' (Its on Tripadvisor) occupies these shop lots. Areca nut means 'buah pinang', the name of Pulau Pinang. Khoo Salmah Nasution aka Miss Georgetown (who I believe is involved in this hotel) has picked a pretty name.
11. Even Penangites who have not been home for a while may mistake this building below here for some new apartment or condo complex. It is actually the old, stinky Chowrasta Market that has been refurbished.
The market is super clean and looks like it will stand for a hundred more years at least.
Lastly the Bayan Lepas Airport is now operating at maximum capacity - especially during peak hours. First flight out is at 5.30 am in the morning and there are flights in and out every half hour or more frequently.
People are missing their flights because the check in space is limited and the queues are long. The Penang State Government is prepared to expand the airport - maybe even with some of their own funding. But predictably since airports are controlled by the ketuanan kleptocrats they are refusing funds and most importantly they are witholding the approvals to expand the airport.
The ketuanan philosophy is very simple. It goes like this :
If I can do it, you cannot do it.
If I cannot do it, you cannot do it.
If I want to do it, you cannot do it.
If I dont want to do it, you cannot do it.
If I can do it but I dont want to do it you cannot do it.
If I cannot do it and I dont want to do it you cannot do it. This is called 'becoming poor, poorer, dumb and dumber'. - ostb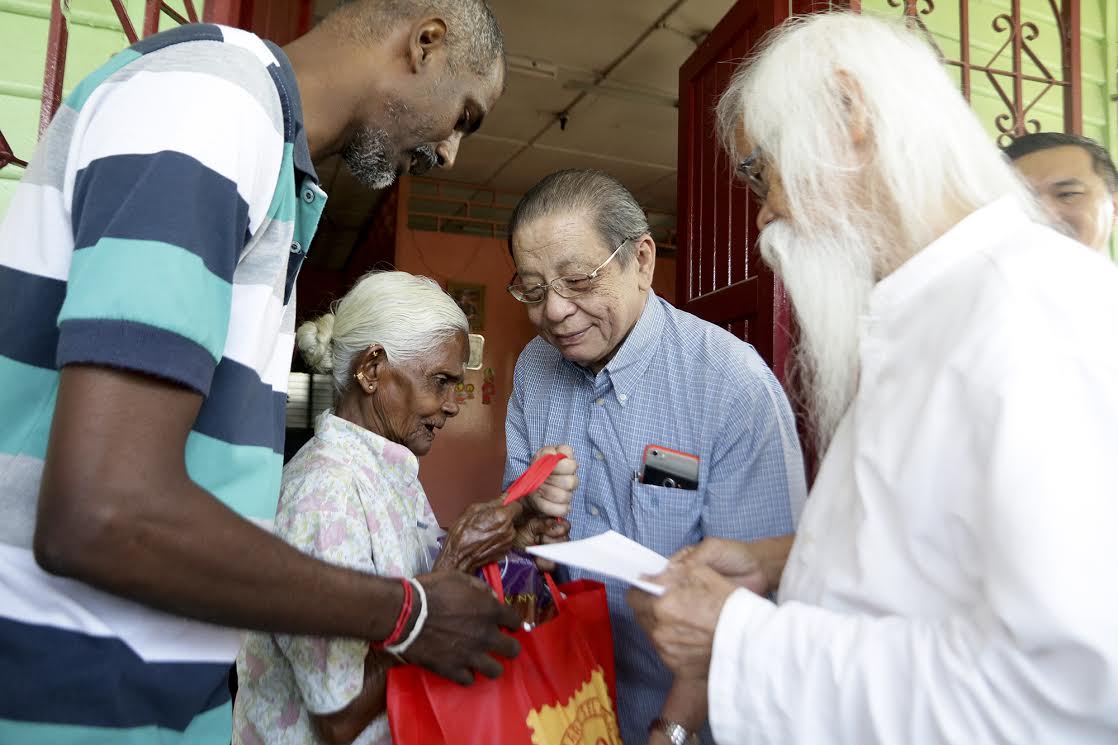 Zaman Jibby,5 hengget dapat 5 kulit pisang...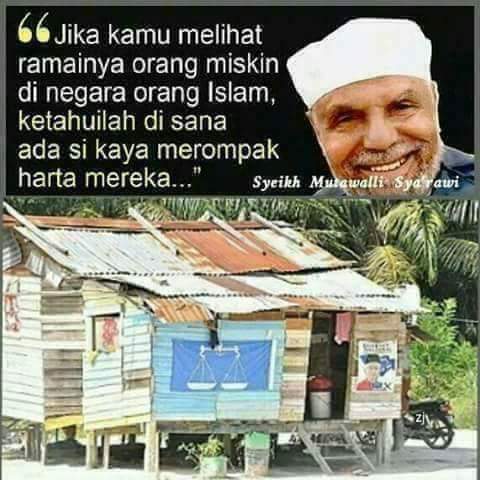 cheers.