DAP sebagai parti yang mengutamakan kepentingan masa depan rakyat dan serius membongkar salah guna kuasa kerajaan telah berkali-kali menyuarakan kebimbangan mengenai isu skandal syarikat sarat hutang milik penuh negara, 1MDB.
Namun, Perdana Menteri, Datuk Seri Najib Razak dilihat masih mengambil pendekatan berdiam diri terhadap individu yang didakwa menerima wang curi daripada dana syarikat tersebut seperti yang dinyatakan dalam dokumen saman sivil Jabatan Kehakiman Amerika Syarikat (DOJ).
Low Thaek Jho (Jho Low) antara individu yang didakwa menerima sebahagian besar dana yang dicuri itu, dilaporkan media antarabangsa masih bebas dan sedang merancang untuk memfailkan tindakan mahkamah untuk melengah dan menghalang tindakan DOJ berkenaan.
Bimbang dengan perkembangan itu, Setiausaha DAP Wilayah Persekutuan, Lip Lim Eng justeru mempersoalkan mengapa Najib tidak mengarahkan dengan segera Peguam Negara dan Duta Malaysia di Amerika untuk membantu DOJ mendapatkan semula harta yang telah dicuri itu.
"Dengan berdiam diri, kerajaan Najib secara mudahnya memberitahu Amerika bahawa Jho Low bersama-sama Riza Aziz boleh terus menyimpan wang dan harta yang mereka perolehi daripada 1MDB walaupun telah melanggar undang-undang," ujarnya dalam kenyataan hari ini.
Anak tiri Najib, Riza Aziz yang merupakan pemilik Red Granite Pictures dan turut dinamakan dalam dokuman DOJ itu didakwa menerima US$64 juta yang dipercayai datangnya daripada dana 1MDB.
Lip Eng yang juga Ahli Parlimen Segambut turut menggesa agar Lembaga Hasil Dalam Negeri (LHDN) menyiasat harta yang dimiliki Jho Low serta anggota keluarganya dan Riza bagi membuktikan keseriusan kerajaan untuk menangani isu skandal berkenaan.
"Bila dan bagaimana mereka mengumpul kekayaan berbilion itu? Di negara mana mereka membayar cukai pendapatan kekayaan itu dan adakah mereka telah membayar cukai pendapatan secukupnya ke atas hasil kekayaan tersebut?
"Sangat aneh apabila LHDN terus membisu seribu bahasa selama bertahun-tahun terhadap kekayaan yang demikian besar oleh beberapa individu yang terlibat dengan dana 1MDB yang terpalit skandal," katanya. – Roketkini.com
Saya perhati je PM Najib Razak kebelakangan ini. Dari PAU (siapa la pilih kependekan PAU untuk Umno, bila mari cerita #1MDB tiba-tiba PAU macam ada maksud lain) sampai ke perhimpunan dengan ketua-ketua kampung, gambarannya tanpa Umno yang beliau kawal sepenuhnya sekarang, Melayu memang akan merempat.
Padahal sebelum ini segala cerita ketirisan dan ketempangan institusi-institusi Melayu banyak dibongkar dan diketahui umum semasa beliau menjadi Perdana Menteri. Pasal Jho Low pula, saya yakin DS Najib masih ingatkan Jho Low ni nama manja, nama sebenarnya Jalil. Sebab tu beratus-ratus juta masuk akaun Saudara Jalil @ Jho Low ni. - rr f/bk
Tongkat and the Malay race...
In wanting to garner support of the Malays and thus to cling on to power, Umno has this habit, albeit bad, of using (or should it be misusing) the Malays of Singapore. We all know that right? But I'll say it again here all the same.
The party tends to portray Singapore Malays as being "discriminated", "ill treated" and "marginalized" by the Chinese-dominated PAP government in Singapore. Having done that, Umno will say (or rather warn) the Malays in this country that they will suffer the same fate if Umno loses political power in Malaysia. In short, they'll say, "Support Umno or you Malays will suffer like your saudara di Singapura."
The latest Umno leader to use this overused tactic is Puad Zarkashi, a member of the party's supreme council. Puad was obviously riled up when Tun Mahathir Mohamad who helmed Umno for more than 20 years had praised DAP for upholding the Federal Constitution, the constitutional monarchy, special position of the Malays, national language, and Islam as the religion of the Federation. And Mahathir lauded DAP for being a Malaysian party.
These remarks were made when Mahathir attended for the first time ever the DAP national convention held recently. In admitting his previous wrong impression of DAP, Mahathir said although the party had often been painted by its enemies as a Chinese party, the DAP anthem and the speeches at the convention by secretary-general Lim Guan Eng and acting chairman Tan Kok Wai were in Bahasa Malaysia.
Puad retorted by saying that using the Malay language for party anthem and speeches "does not ensure DAP will protect the Malays". According to him, DAP "is just following the strategy of Singapore's PAP", going on to say that "Singapore's national anthem is in Malay but what happened to the Malays because of the policy (similar to DAP's Malaysian Malaysia ) practiced by Singapore?" He did not elaborate but in all probability he was talking about the Malays in Singapore being treated "unfairly" by the Chinese PAP.
So, are Singapore Malays marginalized by the PAP? I can't say for sure. But there are grouses. For instance, I've read of Singapore Malays wanting full equality in national service and all sectors of the armed forces, suggesting some sort of "mistrust" for the community from the authorities. I've read also of their call for full employment opportunities for all Malay women, including the tudung-clad ones, demanding for "equal treatment, equal opportunities".
Anyway, not too long ago, Prime Minister Lee Hsien Loong announced in parliament that the next presidential election of Singapore due next year is reserved for candidates from the Malay race. Meaning only Malay candidates will contest. An all-Malay contest. But, they must first be qualified, of course. This means Singapore will have a Malay as president again after more than 46 years since Yusof Ishak, the first president of an independent Singapore.
"Reserved" election is meant to ensure minority presidents or rather Singaporeans from minority communities are elected from time to time. Hence next year the presidency of one of the world's richest countries will be served on a silver platter to the Malay community. A gift. But, this is how the Malays in Singapore reacted to the gift. Majority of them anyway.
Retired Straits Times journalist Ismail Kassim had this to say among other things, via his Facebook posting: "Thank you PM for your unsolicited gift but we don't want and don't need it. Do you realize that your gift will only reinforce the negative images of us and undermine our past progress?"
To Ismail, "the day a Malay assumes the Elected President through a reserved race will be a day of shame for us and for all the people. It will be a step backward for multiracialism, meritocracy and democracy".
A piece written by one Nizam Idris for the Straits Times also caught my attention. Nizam I later learned is an economist and market strategy head of an international bank in Singapore.He also viewed the reserved election as a "big step backward for the Malay community". Said Nizam he was brought up in an era where "we Malays were told we had to fend for ourselves in schools and in our careers as Singaporeans of other races did."
After initial trepidation, due in part to seeing how Malays in other countries in the region depended on race-based policies to help them advance, Malay Singaporeans grew out of their historical reliance on such crutches. And that has over time become a source of pride and motivation for the community.
Nizam is proud to say the Singapore Malay community has made significant progress and proved "we could stand on our own feet". That, said Nizam, was thanks in no small part to the brave decision by "our earlier leaders to take away our proverbial crutches and make us compete on a level playing field". And like everything else, said Nizam, healthy competition drives the community to a higher level.
He nevertheless admitted that not many Malays would reject a gift like the chance to have a member of the community as president. "That's human nature," he said, " but what would be even more satisfying is a hard fought campaign leading to the election of a Malay president who deserves the position based on the famously Singaporean values of grit and merit "
In a nutshell, for Nizam and most Singapore Malays, they want to earn things -- be it the presidency or anything else -- based on merit and ability. No short cut, no easy way out, no tongkat. Tabik Melayu Singapura! - Mohsin Abdullah
Kit Siang puji Harith'kalahkan badut di Parlimen'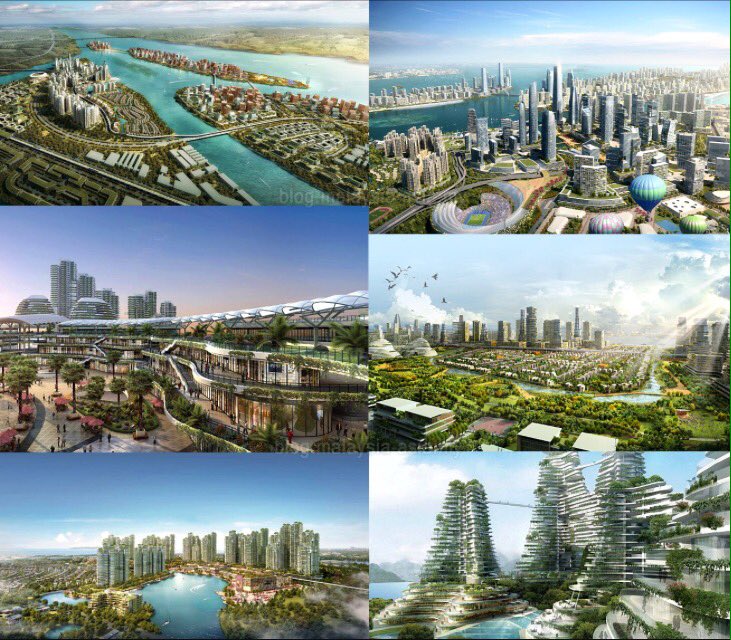 cheers.