LTAT bought another 765,000 shares of FGV on 1, 2 Dec. It owns 287.2 million shares since 2 Dec. Baca di sini.
After LTAT bought those 765,000 shares in FGV, the EPF "leaked" an internal memo saying that the EPF has dumped a few hundred million shares in FGV.
This caused FGV shares to crash by about 8 sen to RM1.54 !!
This means LTAT sudah RUGI lagi !! Pasai apa lah hangpa ni b_d_h sangat ??
So far we have seen that FGV shares are going down, down and down. Who in their right mind will take PUBLIC FUNDS and buy FGV shares now?
To LTAT's investment managers, use your own money lah ! Use your own money to buy FGV shares for yourself.
Then here is more shocking information.
Before this it was announced that loss making and troubled FGV would buy a stake in the Indonesian Peter Sondhak's (Rajawali group) Eagle High Plantations.
(Felda) to buy 37% in Rajawali's Eagle High Plantations for $505.4m a year after (FGV) scrapped plan to buy similar stake for $680m
Instead of using listed FGV, Felda use an unlisted unit to buy Eagle High seeking to cut the price by as much as 30%. Peter Sondakh has long-standing ties with Najib
FGV shares tumbled 5.6% on Fri, lowest in 3 weeks after EPF sold its entire stake Eagle High jumped 8.8%, highest in 8 months on Friday.
RM2.3 BILLION ! ! Mana dapat duit besar macam tu brader?
Here is some info. Peter Sondhak "lends" his private jet to transport the Hippo around. Few people know the tail-number of the private jet, so they cannot trace the jet easily.
So last year they tried to "buy" the stake thru FGV for US$680 million.
Now, one year later, and AFTER the Ringgit has crashed, the 37.5% stake has GONE DOWN in price to US$505 million.
How come ? Ringgit sudah jatuh. Sepatutnya harga pun mesti naik. Sebab depa sebut harga guna US Dollar. Macam mana depa kira?
Unless, depa terpaksa tolak 'Christmas Sale' shopping trip kat New York kut?
Sebab sekarang, kalau depa pi New York, kut-kut masuk lokap.
So purchase price pun jatuhlah - from US680 million down to US505 million !
Down by 35 % !! (Depa punya valuation tak masuk akal.)- ostb
KWSP tak yakin dengan saham FGV...
Pengakuan Jabatan Hal Ehwal Korporat Kumpulan Wang Simpanan Pekerja (KWSP) bahawa badan itu tidak lagi memegang saham Felda Global Ventures Holdings Berhad (FGV) menunjukkan betapa rendahnya keyakinan pelabur kepada syarikat induk milik Felda yang diterajui Tan Sri Isa Samad.
Sehubungan itu, Timbalan Presiden Pas Datuk Tuan Ibrahim Tuan Man bersimpati dengan para peneroka yang perlu membayar balik setiap bulan duit pinjaman yang diambil untuk memiliki saham FGV, yang kini berlegar pada paras RM1.63.
Nilai itu, katanya adalah 63.5% lebih rendah berbanding RM4.45 sesaham harga tawaran permulaan ketika FGV disenaraikan di Bursa Malaysia pada 2012.
"Beberapa penganalisis berkata prestasi saham FGV tidak akan menyebabkan Umno-BN kehilangan undi.
"Pandangan ini akan terbukti silap terutamanya apabila para peneroka mula merasai manfaat-manfaat yang diperolehi selama ini mula terkikis sedikit demi sedikit susulan masalah kewangan yang dihadapi Felda untuk menyelamatkan FGV," tegas beliau.
Menurut Tuan Ibrahim, peneroka kini sudah pun merasai nilai pulangan hasil yang rendah daripada ladang-ladang yang diuruskan Felda.
Tambah beliau, meskipun FGV adalah pengeluar sawit terbesar di Malaysia, namun masa depan syarikat itu agak malap kerana kadar pengeluaran tandan buah segar (FFB) adalah terendah, iaitu 14% berbanding saingannya seperti IOI (55%), Sime Darby (45%) dan Genting Plantations (14%).
"Bukan itu sahaja, masalah kewangan FGV bakal mengganggu hidup peneroka apabila isu seperti perumahan untuk peneroka generasi kedua yang terbengkalai, kelewatan bayaran hasil kelapa sawit dan kos sara hidup yang meningkat kerana kejatuhan nilai Ringgit semakin menjadi-jadi.
"Jika saham FGV terus merudum, siapa yang bakal menyelamatkannya? Seperti 1MDB, siapa yang membayar pada akhirnya kalau bukan kerajaan menggunakan duit yang dikutip daripada poket rakyat?" ujar beliau. - rakyat marhaen
Najib buat peneroka rugi RM2,416.00
Setiap peneroka telah membeli 800 unit saham FGV pada harga RM4.55, iaitu harga IPO fgv. dan peneroka diberi hutang sebanyak mana nilai saham itu, RM3,640.00..
Hari ini harga saham FGV ialah RM1.53, dengan ini nilai saham FGV yg si pegang peneroka ialah RM1,224.00.
Bermakna setiap peneroka rugi 2,416.00 dan jika harga saham fgv terus merudum, maka dengan itu makin besarlah rugi peneroka..
siapa kah yg akan menbayar hutang2 saham itu ?? - f/bk
Did EPF Record RM600 Million
Loss From Selling FGV Shares?
Is EPF witholding other information?...
EPF no longer has any stake in FGV.
"As of today, EPF no longer holds any shares in FGV," EPF internal statement
Shares in FGV fell 8 sen, 4.94% after (EPF) said no more stake in FGV.
12.30pm, FGV fell 8 sen to RM1.54 with 6.98 million shares traded.
We have also been asking the EPF to reassure the public about that RM6.5 billion loanthey made to Felda in 2010.
At last the EPF has replied indirectly by "leaking" an internal memo.
I say EPF, why not just answer straight forward?
But first read what 's on The Star Business News...
Shares in Felda Global Ventures Holdings Bhd (FGV) fell 8 sen, or 4.94% in the morning session after the Employees Provident Fund (EPF) said it no longer has any stake in FGV.
At 12.30pm, FGV fell 8 sen to RM1.54 with 6.98 million shares traded. It warrants also fell following the latest news.
"We respect the views of our shareholders and we are cognizant of their prerogative to buy or sell our shares as per their investment priorities," FGV group president and CEO Datuk Zakaria Arshad said in a statement on Friday. Continue reading...
Now in accordance with EPF's high standards of corporate governance please tell the public (you can "leak" another internal memo if you want) how much losses you have made from selling your stake in FGV Bhd?
Here is a table from FGV's Annual Report 2014 :
EPF held 192.6 million shares in FGV. They bought it for RM876.3 million. In 2014 these shares were worth only RM300.4 million. At that time the paper loss was RM575.8 million.
Now since the EPF has sold ALL their shares in FGV they must have made losses of RM575.8 million or maybe more. These are no more 'paper losses' but real losses.
Now EPF says :
"EPF practices high standards of corporate governance
with robust policies on risk control and strategic asset allocation"
I say : Kepala botak engkau.
If you practise such high standards then how did you end up burning over half a billion Ringgit of public funds in this type of company ?
About that RM6.5 billion loan to Felda, the EPF says :
- RM6.5bil loan taken by Felda Holdings Bhd not in default
- Felda continues to service loan
If the EPF has rescheduled the Felda loan (being such a friendly lender) then of course the loan will not be in default. Its as simple as that.
The question that EPF must answer is "Have they ever resheduled this RM6.5 Billion loan to Felda?"
Please answer honestly. Because if Felda CANNOT repay the loan and EPF keeps rescheduling the loan, there will never be a default. You will be cheating the public.
So please tell the truth. And Malaysian Press, please ask EPF the right questions.
Felda borrowed the RM6.5 Billion from EPF in 2010 for replanting of the oil palm trees.
But that was not achieved because even this year they say they need money for replanting.
So what was that RM6.5 billion used for? Can the EPF answer?
If the loan was NOT used for the intended purpose then that is a breach of covenants - and an act of default.
The EPF must bear in mind that not telling the whole truth, covering up the truth or worse telling lies, is not only wrong, unethical, unprofessional and maybe criminal but for orang Islam who like to show off by going to the masjid and sitting in front, it is also hypocritical (sifat kemunafikan) and of course a perbuatan berdosa.
So please tell the truth.
Now here is something else to ponder. The EPF has dumped 192.6 million FGV shares and recorded a loss in excess of RM0.5 BILLION.
What about Tabung Haji, PNB, ASB, SOCSO, LTAT, KWP, Felda Land etc who bought over 2.1 billion FGV shares? Their paper losses total up something like RM7 BILLION !
EPF says they dumped the FGV shares because they have high standards of corporate governance and robust policies.
So does this mean that Tabung Haji, PNB, ASB, SOCSO, LTAT, KWP, FELDA LAND do not have as high standards as the EPF?
Are those donkeys still holding on to the toilet paper grade FGV shares ?
Their paper losses total up something like RM7 BILLION !! If EPF has dumped FGV shares, shouldnt they be dumping the shares too?
- ostb
Where Is Mohd Ridhuan Abdullah Hiding?
For the past seven years, mother M. Indira Gandhi, has been subject to untold suffering, as a result of her husband's action, the ruling of the Court of Appeal and inaction by the police. No mother, non-Muslim or Muslim, should have to go through this ordeal. Even Muslims are furious with her nightmare.
The Indira Gandhi case has exposed many flaws in our system, issues which have yet to be resolved.
First. The dual system of justice has failed many Malaysians. It does not work. It makes a mockery of justice.
Second. Conversion cases have a tendency to drag on for years. The government needs to address this issue seriously, before more families suffer unnecessarily.
Third. The Syariah courts are poor at dispensing justice. In most cases, they act as if they supercede civil law. How can a non-Muslim expect redress in a Syariah court, after one partner has converted to Islam?
Fourth. The police cherry pick whom they will arrest, and the urgency of the matter. They enforce the law at their leisure, as has been shown by the IGP's handling of the Indira case.
Fifth. The people who claim that Syariah laws will not affect non-Muslims need only look at Indira's case, to be proven wrong.
The 41-year-old Indira's story started 23 years ago, when she married K. Pathmanathan. They were both Hindus, at the time.
When the marriage started to fail, Indira filed for divorce but this was complicated when Pathmanathan converted to Islam, in 2009, without telling his wife. He also converted their three young children, by proxy. Their youngest, a daughter, Prasana Diksa, was only 11-months old.
By this time, Pathmanathan had taken the name, Mohd Ridhuan Abdullah, and he went to the Syariah court to obtain custody of his children.
This was the worst predicament any non-Muslim could find herself in. Indira is Hindu and could not challenge Ridhuan in the syariah court, as this was considered a Muslim case.
Indira is not the only person who is suffering as this is a common problem faced by many Malaysians, who are locked in bitter disputes over the conversion of their children, if one partner is a non-muslim.
Undaunted, Indira launched her legal battle and in 2013, the High Court awarded the custody of her children, to her, and allowed her to bring them up as Hindus, as it quashed the conversion of her three children.
At the time, Justice Lee Swee Seng said the conversion certificates were invalid because they were unconstitutional. He noted that they had been issued in the absence of the children and their mother. He stressed that the children had not been asked to recite the Kalimah Shahadah (affirmation of faith).
He specifically mentioned three articles of the Federal Constitution: Article 3, which allows people to practise their religions in peace and harmony, Article 5 which guarantees the right to life and liberty, and Article 11 on the freedom of religion, which confers one the right to educate a child in one's own faith.
Lee reminded us of the Convention on the Elimination of all Forms of Discrimination Against Women, and the Convention on the Rights of the Child. He stated that under a Perak enactment, children had to be present, for the issuance of a certificate of conversion, and that under the Perak Syariah Law, they had to recite the Kalimah Shahadah, in the presence of an official witnesses.
Ridhuan was determined to challenge this High Court ruling and launched an appeal.
In 2014, the Ipoh High Court ordered the IGP to arrest Pathmanathan and to recover Prasana Diksa, but the IGP claimed that the Syariah court and High Court orders were conflicting.
A few months later, also in 2014, the Court of Appeal set aside the mandamus order on the IGP; but in 2015, the Federal Court reinstated the mandamus order. Then, in 2016, the Federal Court ordered the IGP to arrest Pathmanathan.
The lawyer and MP, M. Kulasegaran, acting for Indira, has sent two letters to the IGP, demanding that he execute the order. He complained that he had not heard from the IGP and said, "...However, there has been no reply from the IGP. If I, as an MP and a lawyer, received this fate, what more the public?" (sic)
In court, the Chief Judge of Malaya, Zulkefli Ahmad Makinudin, who is leading the five-member bench, asked for Ridhuan, and was told by his laywer, Hatem Musa, that he was not present.
An irritated Justice Zulkefli said, "We do not want the people to say the court is not concerned, as we want to know. (sic) So the warrant of arrest remains unexecuted, and with all the enforcement you (police) cannot trace." (sic)
So, why is the IGP dragging his heels, and not executing the order to arrest Ridhuan and locate Prasana?
Perhaps, it is time the government treats the child conversion issue with less indolence. Instead of fast-tracking the Hudud Bill, MPs should debate the Law Reform (Marriage and Divorce) (Amendment) Bill 2016 at the current sitting of parliament, rather than wait for the March sitting.
Haven't Indira and her children, suffered enough? - Mariam Mokhtar,Ipoh Echo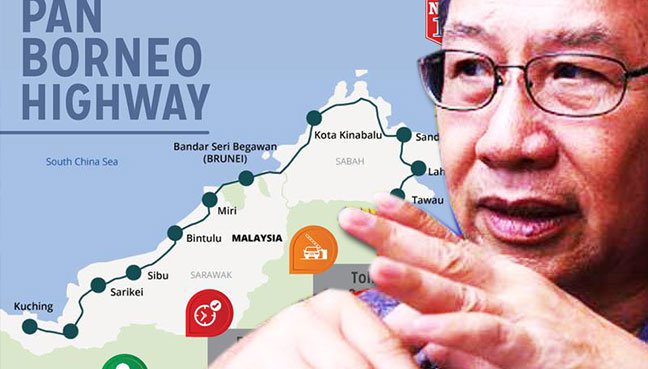 Ceramah Kota Bharu - Pakatan Harapan #LawanTetapLawan
Sat 24 2016, 9 PM · Dewan Perniagaan Cina, Jalan Kebun Sultan...
cheers.