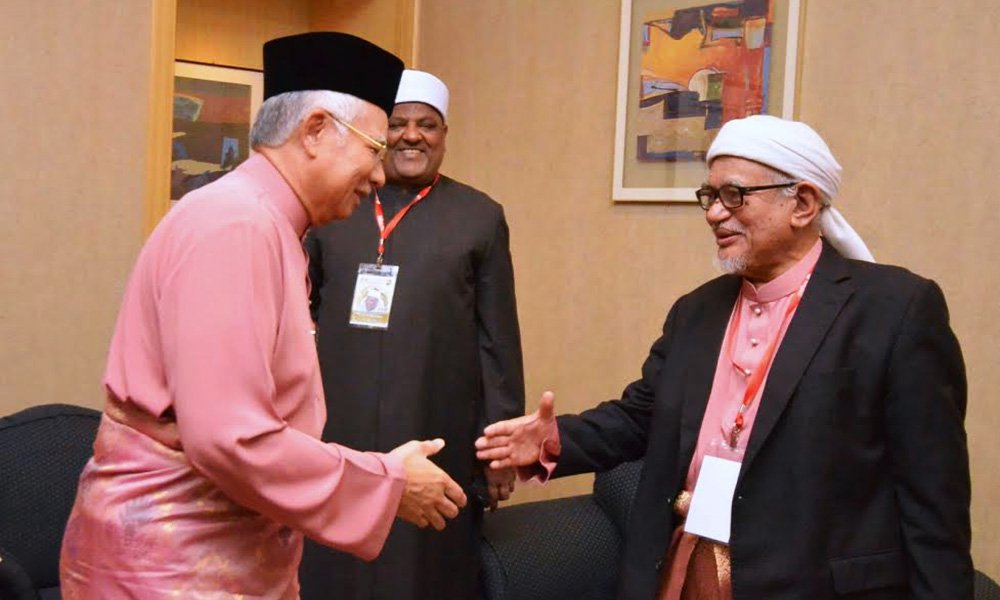 Komponen BN seperti MCA, MIC dan Gerakan tidak lagi boleh berkata tidak kepada rang undang-undang persendirian (RUU) yang dibawa Presiden PAS, Datuk Seri Abdul Hadi Awang bagi meminda Akta Mahkamah Syariah (Bidang Kuasa Jenayah) atau lebih dikenali sebagai Akta 355.
Anggota Majlis Tertinggi Umno, Datuk Ahmad Maslan berkata ini kerana rang undang-undang itu selepas ini akan dibentangkan sendiri oleh kerajaan selaku pemerintah negara. "Sebelum ini kita dengar MCA tak suka dengan RUU 355, MIC menentang RUU355, Gerakan juga menentang RUU 355.
"Apabila kita tanya kenapa mereka menantang? Mereka jawab macam mana kami tak tentang, sebab Hadi Awang yang bawa. "Jadi selepas ini Datuk Seri Jamil Khir yang bawa dan kita akan sokong beliau. MCA, MIC, Gerakan dan lain-lain tidak boleh kata tidak bila kerajaan bawa RUU 355," katanya.
Ahmad berkata demikian ketika berucap dalam Mesyuarat Agung Tahunan Pertubuhan Alumni Kelab-kelab Umno Luar Negara kali ke 15 di Menara Dato' Onn, Kuala Lumpur hari ini.
Ikat perpaduan Umno, PAS Beliau yang juga timbalan menteri perdagangan antarabangsa dan Industri berkata langkah tersebut adalah pengikat perpaduan antara Umno dan PAS.
"Ia (RUU) adalah satu pengikat antara perpaduan kita dengan PAS dan ia adalah satu perkara yang bila diangkat di Padang Masyar nanti kita tidak mahu ditanyakan apakah yang kita buat tentang perkembangan Islam di Malaysia, kita tak boleh nak jawab kalau kita tak sokong akta 355," tegas Ahmad.
Sehubungan itu, Ahmad menegaskan beliau selaku anggota parlimen Pontian akan menyokong akta itu seratus peratus.
Awal Disember lalu, Perdana Menteri Datuk Seri Najib Razak memaklumkan kerajaan persekutuan akan "mengambil alih" RUU yang dibawa Hadi bagi meminda Akta 355.
Najib bagaimanapun ketika berucap di Perhimpunan Agung Umno tidak menjelaskan bagaimana RUU itu bakal "diambil alih" oleh kerajaan.
Kerajaan ikut SOP Sementara itu, Menteri di Jabatan Perdana Menteri Datuk Seri Jamil Khir Baharom pula berkata kerajaan tidak membawa RUU itu sejak awal kerana terikat dengan pelbagai kekangan dan prosedur.
Jamil berkata demikian menjawab persoalan hadirin mengapa kerajaan sejak dulu lagi tidak bertindak membawa RUU tersebut. "Kenapa undang-undang persendirian? Kenapa kerajaan tak bawa terus? Kita ada kekangan-kekangan kita, kita ada SOP kita.
"Kalau kerajaan bawa kita kena konsenses 14 buah negeri dibawa kepada kabinet kemudian ke Majlis Kebangsaan (Hal ehwal) Islam seterusnya Majlis Raja-raja.
"Majlis Raja-raja tak boleh bawa kalau tak ada konsenses 14 buah negeri tapi undang-undang persendirian hanya satu negeri atau satu orang bangun bawa undang-undang persendirian," jelas Jamil. - mk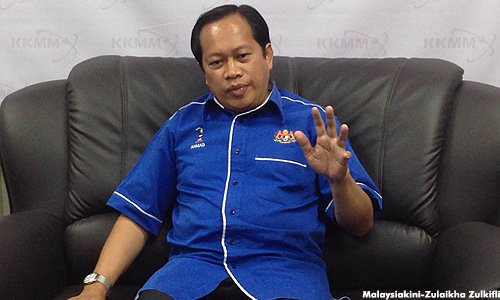 BN components can't object
BN component parties will not be able to object against amendments to the Syariah Courts (Criminal Jurisdiction) Act (Act 355) once the relevant bill is taken over by the Federal Government.
According to Umno supreme council member Ahmad Maslan, BN component parties are compelled to support the bill as part of the ruling coalition.
"Before this we hear that MCA didn't like (the planned amendments) to Act 355. MIC objected, and Gerakan objected too.
"When we asked them why they opposed, the answered 'How can we not? (The bill) was brought by (PAS president Abdul) Hadi (Awang)'," said told the Umno Overseas Club annual general meeting in PWTC today.
Abdul Hadi had tabled a motion to amend Act 355 during the Dewan Rakyat sitting last month. The matter would be debated during the next Dewan Rakyat session in March.
When the motion moves to the second reading stage, it would be taken over and read by Islamic Affairs Minister Jamil Khir Bahrom.
Abdul Hadi had previously sought the lifting of the penalties cap prescribed under Syariah Courts (Criminal Jurisdiction) Act. This would allow states such as Kelantan and Terengganu to put into force their respective enactments which prescribes hudud law.
Eventually, Abdul Hadi amended his motion, proposing a higher cap instead for jail sentences, fines and lashes that could be handed by the Syariah courts.
Religious obligation
The current cap is three years' imprisonment, RM5,000 fine and six strokes of the whip. The new cap sought by Abdul Hadi is 30 years jail, RM100,000 fine and 100 lashes.
Although Abdul Hadi had toned down the contents of his motion, BN component parties still claimed that the proposed amendments were unconstitutional.
Previously, MCA president Liow Tiong Lai vowed to quit cabinet if Abdul Hadi's bill is passed.
But now that Putrajaya will take over the bill as their own, it is unsure what is the new position of BN component parties.
Ahmad added that the bill was how Umno would cement its "unity" with PAS, and was something that would be brought up in the afterlife.
"When asked (in the afterlife) about what we did about the development of Islam in Malaysia, we can't answer that we didn't support amendments to Act 355," he said.- mk
James_3392 -
This brilliant move by Ahmad Maslan made Liow Tiong Lai, Mah Siew Keong, Subramanian all speedless. Even the most stupid minister in Umno can made these three heads surrender, this is how much they are worth...
Albab Aklaken -
BN patut buat. Bising mcmana pung ttap lulus. Takdo masalah. Tuang tua kutuk tau tu. Tapi sbb x ikhlas dan nok kekalkan bn dan m01, dia sanggup jadi pak sanggup. Yg natenya, puak pah ingat tu usaha dan perjuangan mereka. Walhal, pah takdo kuasa dan tahu apa2 perjuangan kalau takdo kuasa adalah sio2. Dio ingat doh blh buat tekanang. Satu2nya kuasanya hanya jual nama isley dn taraf ulama beso.nate
Sarawakian -
PAS should now watch out. UMNO is holier than thou. If passed, the message to Muslims should be why support PAS when its UMNO who really get things done for Muslims. Just close shop PAS.
In Act 355, BN will 'rule by consensus' no more
RRU Hadi - Terbukti konspirasi dengan PAS,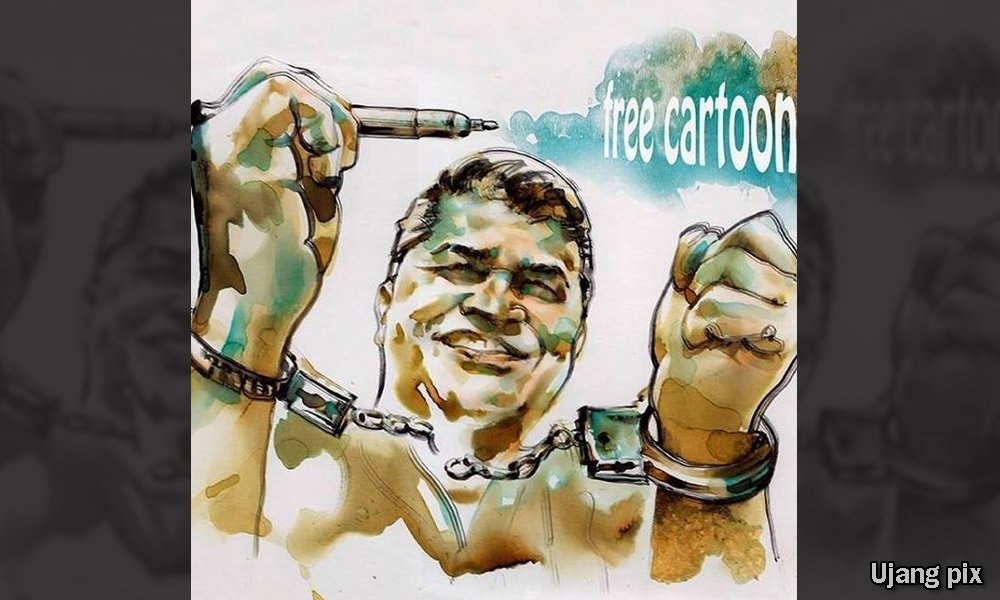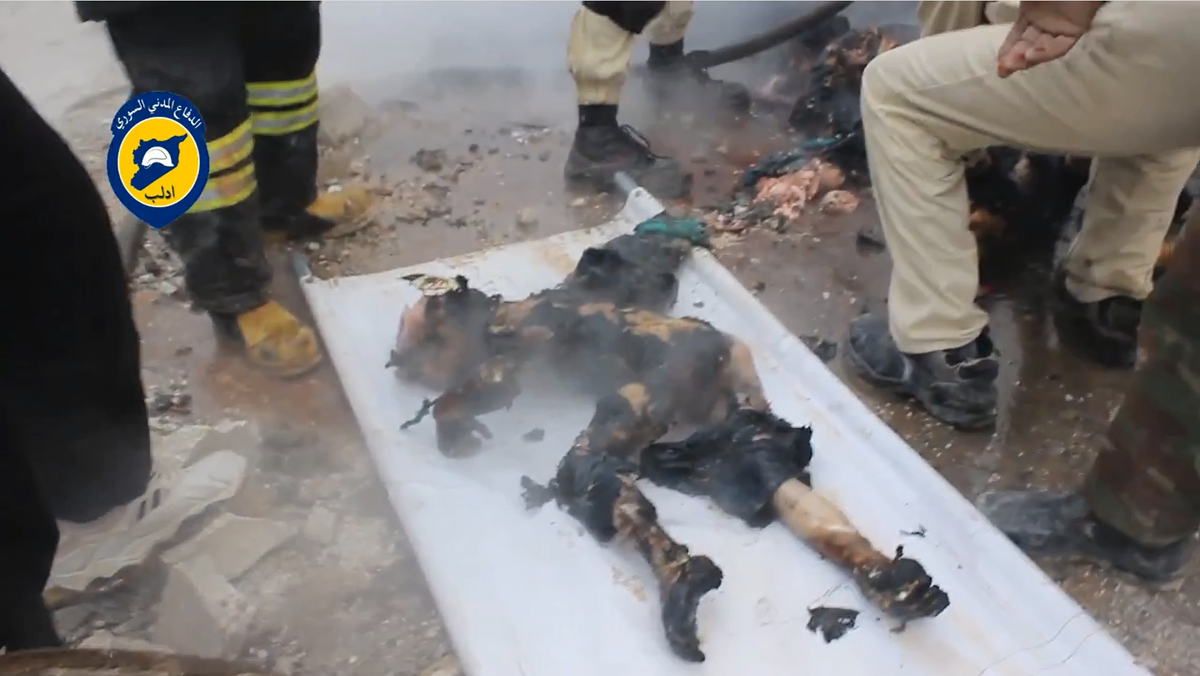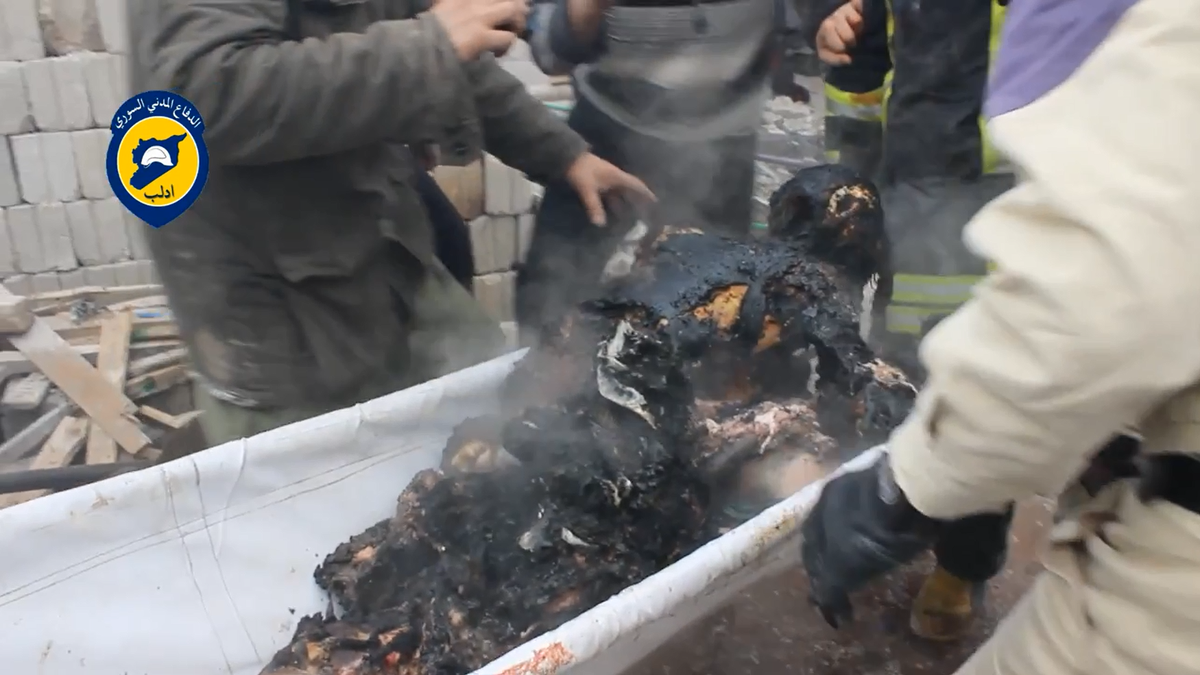 Syria - Assad's Genocide...
cheers.