Tun Dr Mahathir Mohamad mengatakan orang ramai seharusnya menerima apa sahaja keputusan yang akan diputuskan Mahkamah Persekutuan esok berhubung kes liwat II Datuk Seri Anwar Ibrahim.
Bekas perdana menteri yang memecat Anwar pada 1998 daripada jawatan timbalan perdana menteri dan menteri kewangan itu berkata, dalam sebuah negara yang mempunyai undang-undang, sebarang keputusan yang dibuat perlu diterima dan dihormati.
"Rakyat mesti terima. Negara ini ditadbir dengan undang-undang," kata Dr Mahathir kepada pemberita di Universiti Kebangsaan Malaysia (UKM), Bangi, Selangor hari ini.
"Kalau mahkamah berpendapat dia tak salah, kita terima sahajalah."
Menurut Dr Mahathir, perkara ini penting agar sistem kehakiman negara tidak diperlekehkan orang ramai.
"Jangan ada orang kata nanti, kalau orang besar buat salah, tak apa," katanya.
Pada 7 Mac, Mahkamah Rayuan menolak keputusan Mahkamah Tinggi pada 9 Januari 2012 yang membebaskan Anwar dari dakwaan meliwat pembantunya Mohd Saiful Bukhari Azlan.
Panel 3 hakim Mahkamah Rayuan yang diketuai Datuk Balia Yusof Wahi menjatuhkan hukuman 5 tahun penjara ke atas Anwar dan membenarkan ikat jamin sehingga keputusan rayuan di Mahkamah Rayuan.
Beliau didakwa melakukan kesalahan itu di sebuah kondominium di Desa Damansara, Bukit Damansara antara jam 3.10 hingga 4.30 petang pada 26 Jun 2008.
Anwar dibebaskan dengan jaminan RM10,000 dan seorang penjamin.
Pihak pendakwa juga memfailkan rayuan balas bagi memohon hukuman yang lebih berat sehingga 20 tahun penjara dikenakan.
Kedudukan Anwar sebagai wakil rakyat bakal terjejas jika dipenjarakan lebih setahun atau denda lebih RM2,000. – tmi
Saksikan Video
Mahathir: Accept verdict on Anwar...
Tomorrow, the Federal Court will deliver its verdict on whether Anwar Ibrahim will be incarcerated or remain a free man.

Commenting on this, the opposition leader's arch nemesis Dr Mahathir Mohamad said the people should accept whatever outcome.


"The people must accept (the decision). This nation has laws. If the court finds him innocent, we accept.

"Don't let there be people who will later say that when a big shot does something wrong, nothing happens," he told reporters.

Mahathir had sacked Anwar as deputy premier in 1998 on moral grounds, paving the way for his first sodomy charge and imprisonment.

Anwar had then accused Mahathir and his associates of fabricating the charge, but the latter denied this.

Similarly, Anwar has claimed that the second sodomy charge is also a political conspiracy. - mk
I am writing this before the court hands down its verdict on 10 February 2015 in the case between the Government of Malaysia and Datuk Seri Anwar Ibrahim.
What is now commonly referred to as the Sodomy 2 case involves the Government's prosecution of Anwar for his allegedly homosexual activities with one Saiful Bahari in 2008.
Many of us are fed up that so much of the country's time and resources (Anwar's legal woes have dragged on for 17 years now) have been spent on trying to prove that Anwar is a homosexual.
In this Islamic country, no one has been prosecuted for this offence except Anwar. Why has there been no one sent to jail for this offence since Merdeka?
The only conclusion is that the Government is so afraid of Anwar and his friends in the Pakatan Rakyat that they need to put him behind bars. Commentators somehow like to ignore this point, as I have mentioned before.
One aspect to this case that is deeply troubling is the mandatory jail sentence that the judges will have to impose if they find him guilty. It's harsh and cruel to send a man—and old man at that—to jail for at least five years for a sexual conduct.
Parliament should take out the mandatory period prescribed in the Penal Code and leave the sentencing to the wisdom of the trial judge.If Parliament has a bigger appetite for change, then they should repeal section 377A altogether.
It's just a matter of time before another political opponent is prosecuted and sent to jail for offences "against the order of nature", if this provision remains. This section, which includes many sexual activities even the top guys in Putrajaya probably find irresistible and indulge in, is totally archaic and should be repealed, in line with other modern countries.
Anwar's speech in Permatang Pauh on Saturday 8 February reminding Muslims and Malays about the dangers of extremism was both timely and true.
Even if they incarcerate him, do not despair. There is no one who can replace his charisma, but there are many who will not abandon the struggle he has led.
Although the present Government have maligned him and managed to convince some Malays—including those in PAS—about the "dangers" of his leadership, I believe there will be many more who will see no alternative to UMNO's destructive hegemony, except through the political beliefs that Anwar has started.
Even if he is imprisoned, his friends in the Pakatan as well as those outside the political framework will collectively shoulder the task of rebuilding our now tattered country.
In the end, it matters little whether Anwar goes to jail or not, except to himself and his family.
The fascists have not succeeded anywhere, although they were able to inflict much harm and caused loss of lives. The human spirit and its quest for justice and fairness for all is a much stronger force than the clever lies of the racists and religious bigots.
No amount of falsehood and propaganda, whether couched in racial or religious terms, can ultimately divide this country for ever. Malaya and now Malaysia has tasted the wonders of unity and harmony, albeit in relatively short spells, but the people want to be united again.
Your message and your dream have broken the barrier erected by your erstwhile colleagues in UMNO and they will not be able to resist it for much longer. Time will bring to fruition a united and happier Malaysia once again. - Zaid Ibrahim
Dr M: Kit Siang and DAP not communist...
The political enmity between Lim Kit Siang and Dr Mahathir Mohamad has spanned for decades and the exchanges have been nothing short of vitriolic.

However, the former premier is convinced about one thing - that the DAP strongman is not a communist.

Instead, Mahathir described Lim as "authoritarian", which ironically is the same charge often hurled at the former premier.

He also spoke on how DAP has a family legacy at the leadership level.

"I don't see DAP as communists. Just that their idea on how to administer the country is not good for the nation.

"I also don't see Lim as a communist, he is more inclined to be an authoritarian and appears to want his son (Guan Eng) to replace him.

"I don't believe in this system where family is more (important) than the country," said Mahathir, who himself is accused of attempting to engineer his son Mukhriz's political ascension.

The former premier was asked how he could foster ties with Cuba but not work with Lim during an event to celebrate the 40th anniversary of Malaysian-Cuban ties.- mk
Saksikan Video
Kit Siang bukan komunis, tapi autoritarian...
Walaupun DAP sering dikaitkan dengan fahaman kiri, di mata Tun Dr Mahathir Mohamad parti lawannya itu bukanlah berfahaman komunis.

Sebaliknya, kata bekas presiden Umno itu, pemimpin kanan parti itu seperti Lim Kit Siang cenderung kepada pendekatan autoritarian yang menjadikan ahli keluarga sebagai "legasi" pemerintahan.


"Saya tak lihat DAP ini sebagai komunis. Cuma idea mereka tentang bagaimana untuk memerintah negara ini tak bagus untuk negara.

"Saya juga tak lihat Lim Kit Siang sebagai seorang komunis tetapi dia lebih cenderung untuk menjadi autoritarian dan seolah-olah mahu digantikan oleh anaknya.

"Saya tidak percaya sistem ini di mana keluarga melebihi daripada negara," kata Mahathir (atas).

Beliau berkata demikian semasa menjawab soalan daripada hadirin yang hadir sempena ulang tahun ke-40 hubungan dua hala Cuba dan Malaysia di Universiti Kebangsaan Malaysia (UKM), Bangi. - mk
Najib has "received an inheritance" which is his source of wealth...
Prime Minister Najib Abdul Razak has "received an inheritance" which is his source of wealth, a statement from his office reportedly said.

The New York Times (NYT) today quoted the Prime Minister's Office (PMO) saying this when asked how Najib acquired his money.
The report concerned businessman Jho Low, his links to Najib's family and the premier's allegedly lavish lifestyle.


Among others, the prominent newspaper pointed to a series of photos of Najib's wife Rosmah Mansor with a range of expensive handbags that had gone viral on social media.

The Birkin bags - of which there were supposedly at least nine - cost between US$9,000 to US$150,000 (RM32,000 to RM535,000) each, the report said.

The NYT also claimed that it had obtained invoices and other documents amounting to "millions of dollars" in jewellery ordered for Rosmah in Hong Kong in 2008 and 2009.
It also quoted Najib's former aide Ariff Sabri saying that Najib had kept "piles and piles" of cash stacked in his safe.

However, the PMO reportedly responded saying, "Neither any money spent on travel, jewellery purchases nor the alleged contents of any safes are unusual for a person of the prime minister's position, responsibilities, and legacy (of) family assets."

Najib is the son of the late Abdul Razak Hussein, Malaysia's second prime minister.

His monthly salary as the current prime minister is RM22,826.65, and is also entitled to a range of perks and allowances, such as a pension.- mk
New York Times dedah kekayaan hartanah Jho Low di New York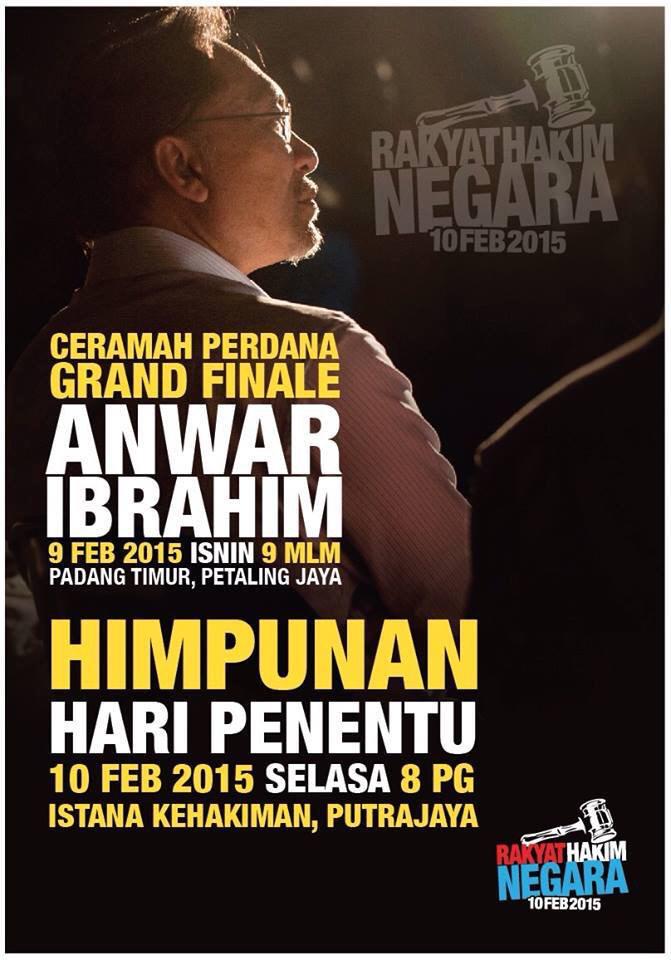 cheers.