Setiausaha Agung DAP Lim Guan Eng menempelak pihak yang mempersoalkan kelayakan Datuk Seri Anwar Ibrahim bertanding Pilihan Raya Kecil (PRK) Port Dickson walaupun Presiden PKR itu telah mendapat pengampunan bebas daripada Yang di-Pertuan Agong.
Menyifatkan ia sebagai serangan tidak masuk akal, Guan Eng berkata, mereka sepatutnya menumpukan kepada isu rakyat dan bukannya membangkitkan perkara tersebut.
"Agong pun sudah ampunkan, apa nak minta lagi? Tak akan hendak mempersoalkan kuasa Yang di-Pertuan Agong.
"Tolonglah, tumpukan kepada isu-isu rakyat di Port Dickson dan masa depan negara," katanya pada ceramah di Port Dickson, semalam.
Pada 28 Sept lalu, seorang pengundi memfailkan permohonan bagi mendapatkan pengisytiharan mahkamah mengenai kelayakan Anwar bertanding dalam PRK Port Dickson.
Noraziah Mohd Shariff dalam affidavitnya menyatakan pengampunan diraja terhadap Anwar tidak mengecualikan kehilangan kelayakannya untuk bertanding kerana Lembaga Pengampunan yang ditubuhkan untuk menasihati Yang di-Pertuan Agong ditubuhkan tanpa mematuhi peruntukan Perlembagaan Persekutuan.
Beliau juga mendakwa kononnya lembaga itu juga berjalan tanpa penyertaan peguam negara – seperti dikehendaki dalam Fasal 42(5) Perlembagaan Persekutuan – dan menteri wilayah persekutuan – seperti Fasal 42(11) Perlembagaan Persekutuan.
PAS dalam reaksinya turut menggesa mahkamah menyegerakan pendengaran saman pemula tersebut bagi mendapatkan pengisytiharan bahawa Anwar Ibrahim tidak layak menjadi calon pilihan raya.
Guan Eng yang juga Menteri Kewangan menggesa pengundi di Port Dickson memilih Anwar Ibrahim pada 13 Oktober nanti.
"Pada 13 Oktober, marilah kita hantar satu mesej yang lantang dan kuat kepada seluruh Malaysia dan seluruh dunia yang melihat (PRK) Port Dickson sekarang, (bahawa) kita mahu Pakatan, kita mahu Anwar Ibrahim," katanya yang juga Ahli Parlimen Bagan. – Roketkini.com
Permainan PAS no class...
Cara parti agama menyertai PRK Port Dickson dengan mempertikaikan kelayakan Anwar Ibrahim macam budak-budak main campak-campak getah urat sahaja.
Mereka tidak menjadikan kekuatan dan sokongan kepada mereka untuk menang tetapi mengharap kesilapan teknik untuk menang.
Pas berharap SPR dan mahkamah pilihan raya membatalkan penyertaan Anwar kononya beliau tidak mendapat pengampunan penuh.
Bila penyertaan Anwar dibatalkan, Pas mengira calonnya mendapat undi kedua terbanyak diistyharkan sebagai calon. Oh mudah...ilmu hisabnya.
Pas lupa ada calon yang mencabar dekat, Mohd Isa Samad.
Jadi cara Pas sertai pilihan raya itu tidak ubah macam bebudak main campak-campak getah urat ke arah batang lidi yang dicocok ditanah.
Kalau beginilah cara Pas berpolitik lambat lagi untuk muncul sebagai peneraju kerajaan kecualian di negeri al taksubiyyah sahaja.
Sementara itu peratus undi awal yang keluar mengundi di PRK Port Dickson hari ini menurut SPR adalah 63%.
Kalau momentum ini turut berlaku dalam pembuang undi penuh pada 13 Oktober nanti ia menyukar untuk Anwar menang majoriti besar sekitar 10.000 hingga 15.000 undi agar sukar.
Dengan masa tersisa tiga hari lagi pihak PH harus bekerja kuat. - MSO
Prime Minister Tun Dr Mahathir Mohamad changed his mind, traveling to Port Dickson to campaign for the country's eighth prime minster Anwar Ibrahim in a move to dispel rumors that the two leaders are not in good terms.
There have been a lot of rumors lately about Tun M and Anwar. Among them, PKR deputy president Azmin Ali and Council of the Elders chairman Tun Daim Zainuddin were said to be trying to stop Anwar from taking over the PM post; PKR is said to be split into two factions, one led by Anwar to form a new alliance with Umno while the other led by Azmin is to stay in Pakatan.
There were also talks Azmin would take over as prime minster while Mahathir's son Mukhriz would be his deputy. Similarly, there are also many unverified "stories" evolving around the Port Dickson by-election. For example, the Mahathir-led PPBM does not want Anwar to become prime minister, and the Negeri Sembilan PPBM was dissolved on the eve of nomination, giving the party an excuse not to campaign for Anwar.
On top of that, former Negeri Sembilan MB Mohd Isa Samad was said to have been sent by Mahathir to confront Anwar in PD. Anwar will still win with or without the help from PPBM, but his image could be tarnished if voter turnout is poor and he does not get a lot of Malay votes, not to mention many more rumors that will pop up after the by-election to affect investor confidence.
As a consequence, Tun Mahathir announced after chairing the PH presidential council meeting that he would show up in PD with other PH component party leaders on Monday night.
"They're talking about my quarrel with Anwar and saying I don't support Anwar because of the quarrel," he said.
The last time Mahathir campaigned for a candidate (BN) in a by-election was in Bukit Gantang in 2009. This time, he is doing something to shatter the customary practice that a sitting prime minister should not campaign for a candidate in a by-election. This shows that indeed he bothers a lot about the rumors.
It is believed that the same question was raised by other PH leaders at the presidential council meeting, and had proposed that Mahathir campaign for Anwar in PD because if the rumors are not quelled soonest, local businesses and foreign investors might have the impression that Malaysia is politically unstable.
As soon as the decision was made, Mahathir instructed Simpang Renggam MP Maszlee Malik to visit the voters at several locations in PD on the same afternoon while officiating the election campaign office there. Maszlee, who is also the education minister, was the first PPBM leader to campaign in PD, focusing mainly on Bagan Pinang state assembly seat currently held by Umno. Isa won with a landslide there in 2009 by-election.
Compared to Chinese and Indian voters, response of the PD Malay community appears to be rather subdued. Tun M's arrival is poised to raise the Malay turnout so that Anwar can win with a much bigger majority. Campaigning as a team will further strengthen Anwar's position but may also affect the PKR elections, as this will mean Rafizi Ramli's allegation that Azmin is trying to block Anwar's access to premiership is unsubstantiated.
As a matter of fact, given the more diverse background of PH component parties, the coalition should be able to come up with a stronger team to run a multiracial country like Malaysia for the simple reason leaders of its component parties will understand better the needs of people from different cultural backgrounds.
Having said that, the coalition must also improve on its leadership structure and build up its self confidence so as to concentrate on reforming the country, revitalizing the economy, fulfilling its election pledges and boosting administrative efficiency. PH's current evasive attitude in meeting its election pledges such as UEC recognition, child marriage, LGBT and repeal of draconian laws has eroded public trust towards the government.
Malaysia is a polarized country with organizations lobbying for democracy and freedom but also extreme rightist groups. As such, Anwar can play a positive role as a dialogue partner with the Muslim community in a bid to dissolve radical religious sentiment, given his profound knowledge in Islam.
If Mahathir and Anwar can put their differences behind them and work together, they will make a perfect team whereby Mahathir will concentrate on administrative reform and corruption-fighting while Anwar can help battle religious extremism and theocracy so that the country can move forward towards the goal of a developed nation and New Malaysia.
Different component parties within the PH coalition have their own varying political platforms, and must therefore come together and settle their differences before they develop into a full-blown conflict. Quelling the rumors with actions is a positive move in this direction. I believe an integrated PH will emerge even stronger in taking the country forward in the days to come. - mysinchew
Greedy Telcos Continue To Hoodwink Government and Consumers On Lower Internet Prices...
The local telecommunication companies appear to be upset with the new government's noble plan to provide more affordable entry-level plans for Internet access. For as long as one can remember, the greedy telcos have been milking consumers with pathetic packages – highest price for lowest speed possible – until the spectacular collapse of Barisan Nasional government.
The new Communications and Multimedia Minister – Gobind Singh Deo – has made it his personal mission to give the local telcos a run for their money. Of course, the service providers, Telekom Malaysia (TM), Maxis, Celcom and Time, aren't happy that their cash cow cannot be milked the same way anymore. Initially, they dragged their feet and demanded more time.
Unfortunately, Mr. Gobind isn't the same minister from the previous incompetent government who could be pushed around. On paper, the telcos seemed agreeable to the price reduction and speed increase brought about by the Mandatory Standard on Access Pricing (MSAP), first announced by the new Pakatan Harapan government in on June 20.
Gobind announced in June – "The relevant parties are currently in commercial discussions to finalise the wholesale prices. The process is scheduled to be concluded in July or August, after which new, lower priced broadband packages will be rolled out to consumers." He also said the Government was considering recognising access to the Internet as a basic human right in Malaysia.
Mr. Gobind wants broadband "pricing to be halved" and "speed doubled". But that's easier said than done. Telekom Malaysia, probably emboldened by the fact that they are the big boy in the market, deliberately published a pricing structure on its website that seemed different from what the regulator, Malaysian Communications Multimedia Commission's (MCMC), had suggested.
TM, being the biggest access provider of fast broadband, could strong-arm the government because other companies like Celcom Axiata Bhd, Digi.Com Bhd, Maxis Bhd, U Mobile and others were the access seekers. Eventually, it was announced that fixed broadband prices in the country are expected to drop by at least 25% by year's end – only half of what Mr. Gobind had wanted.
However, even a 25% reduction has sent TM's stock price plunging as investors didn't like the impact on TM's earnings in the future. The long term solution is to break the monopoly currently enjoyed by TM and allows electricity provider TNB (Tenaga Nasional Berhad) – even foreign players for that matter – to leverage on its network to penetrate more households across the nation.
Under Communications and Multimedia Ministry and MCMC's tremendous pressure, four telecommunication companies finally announced starter packages for under RM100 per month. For TM, the 30 Mbps plan priced at RM139 a month is reduced by 43% to RM79, while Celcom's 40 Mbps package, is down by 56% from RM180 down to RM80 a month.
TIME, which offers the fastest speed at 100 Mbps, reduced its monthly package price by 34% from RM149 to RM99 while Maxis reduced its 30 Mbps plan from RM139 to RM89 per month, giving users a saving of 36%. Heck, TIME even offers higher-speed packages via the introduction of a Gigabit level package for RM199, the first time that Gigabit level speed is made available.
So, what does all this mean? The simple fact that the telcos can cut their packages to 34% to 56% cheaper means the greedy service providers have been fleecing the consumers for years, if not decades. They have been taking the people for a ride with overpriced packages and inferior services. Even after the latest discounts (34% to 56%), they can still make good profits.
But even with the introduction of new entry-level plans below RM100 that are more than 30% cheaper, the service providers could still find ways to cheat consumers. Without consumers realizing it, it was nothing but marketing gimmick. The gimmick was to give the consumers higher speed, not lower price. The objective was to maintain as much as possible their annual revenue.
Exactly how could you save money driving a Ferrari from your home to office during peak hour? Sure, the internet speed has been given a bump of up to 10 times more. It was like forcing a consumer to buy a 20-piece bucket of chicken at KFC when he / she could only eat 2 or 3 pieces. Telcos knew not everyone requires the 30 Mbps plan, let alone the 100 Mbps.
Selling 10Mbps at RM30 a month obviously isn't as profitable as dumping 30Mbps for RM90. Adding insult to the injury, there's no guarantee that subscribers will get the full 30Mbps speed advertised due to technical jargons such as throttling, network latency, congestion, distance from ISP, port issues and whatnot. So, telcos can simply say they are giving free speed bump without actually giving the real juice.
Even then, the so-called lower price packages come with lots of obstacles. Maxis, for example, said the upgrade was not automatic for existing customers as they have to first pick one of two plans – 30Mbps at RM89 or 100Mbps at RM129 per month. TM's free upgrade for existing users, which supposedly started in August, is crawling at snail pace and could go beyond the first quarter of next year.
Amusingly, TM Unifi sales have told long-time customers that the only way to opt for the cheaper and faster plan is to terminate their current package and sign up for a new one. Yes, not every existing TM users are on the list for the free upgrade. The priority is given to new customers for obvious reason – to capture new market.
Another issue discovered by Mr. Gobind Singh is that many Streamyx users are still not eligible to be upgraded to Unifi due to lack of infrastructure. In other words, customers staying at condos or apartments could be short-changed. The government should give the telcos an ultimatum – if they still pussyfooting, they would be slapped with penalties. - ft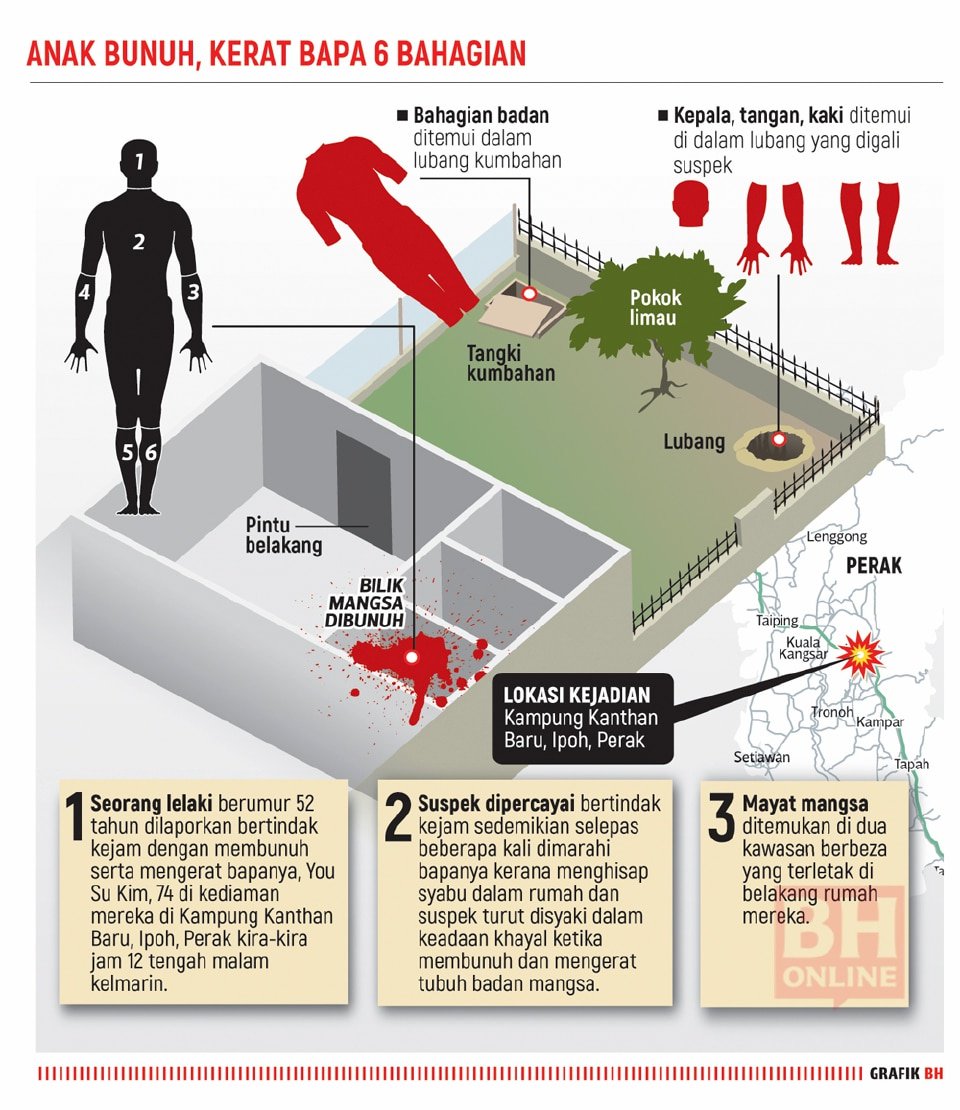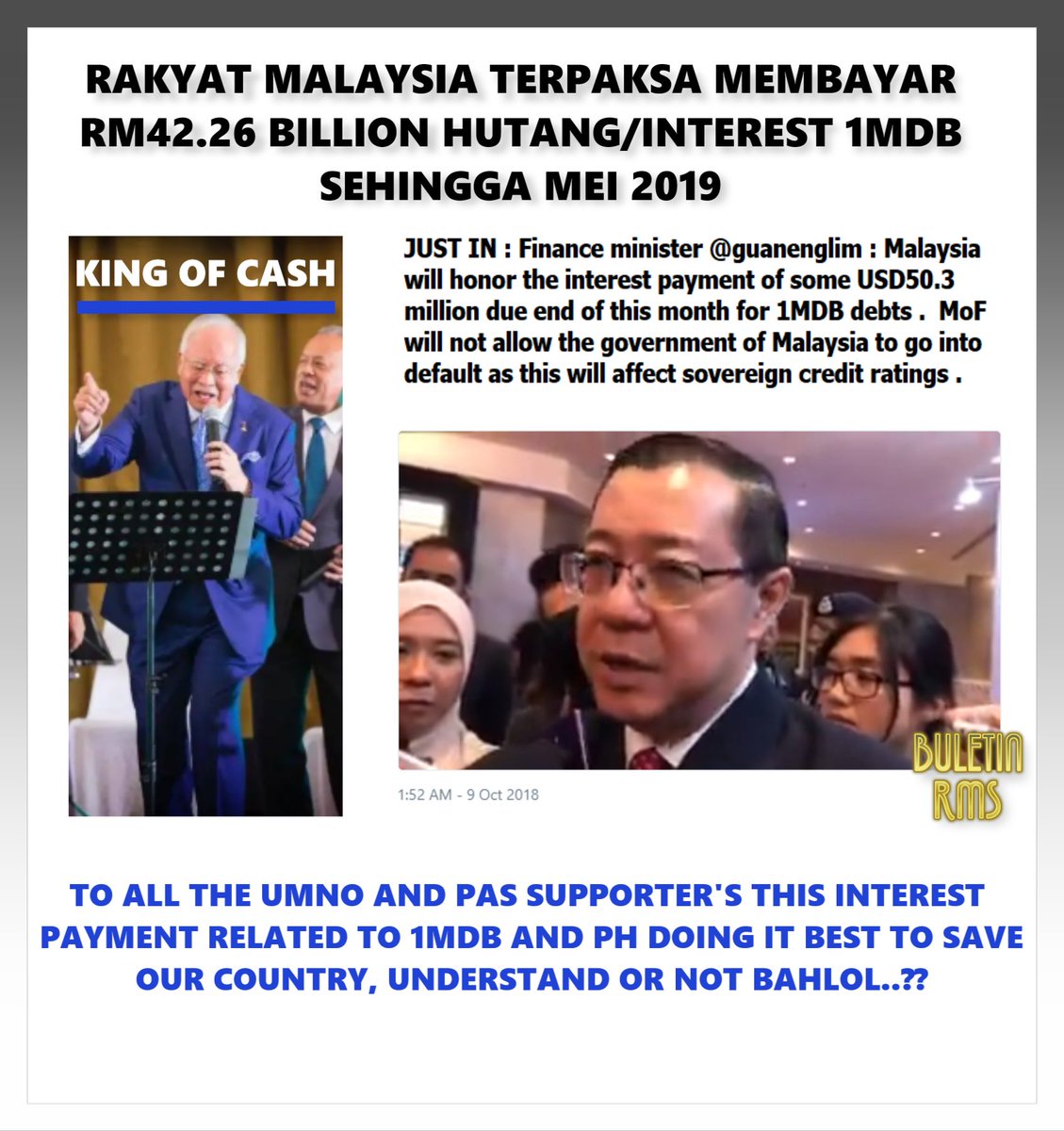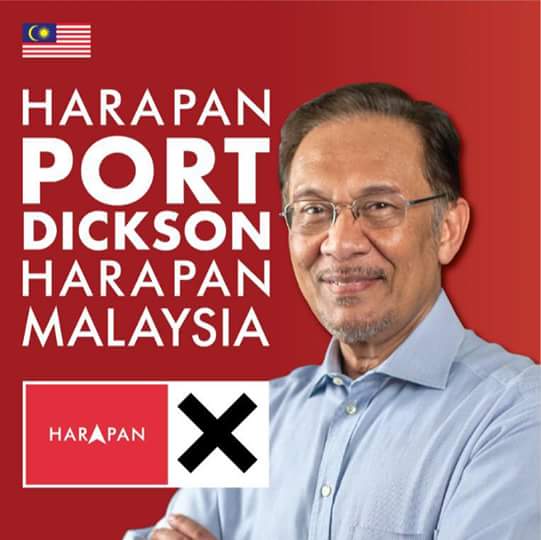 cheers.