PAS akui prestasinya kian merosot...
Akhirnya, kepimpinan PAS yang diketuai Datuk Seri Hadi Awang mengakui bahawa di bawah kendaliannya, prestasi PAS kian merosot.
Saya tidak pernah berkata bahawa PAS kini telah kecundang, pun begitu saya berani untuk membuat ramalan bahawa selagi kepimpinan Hadi berterusan mengambil pendirian yang berbeza daripada apa yang pernah diperjuangkan oleh dua bekas Presiden PAS terdahulu iaitu arwah Fadzil Nor dan Yusof Rawa serta bekas Mursyidul Am arwah Nik Abdul Aziz Nik Mat, tidak mustahil prestasi PAS akan terus merosot dalam lanskap politik Malaysia.
Menjawab kenyataan saya semalam, Setiausaha Agung PAS Takiyuddin Hassan berkata saya tidak seharusnya memandang remeh terhadap PAS walaupun parti itu menunjukkan prestasi yang lemah pada Pilihan Raya Umum 9 Mei lalu dan menyatakan bahawa walaupun prestasi PAS semakin merosot, ia tidak bermakna PAS telah kecundang.
Ahli Parlimen Kota Bharu itu berkata PAS menyertai pilihan raya tanpa bergantung kepada sokongan parti lain, tidak seperti Amanah, PPBM, apatah lagi DAP.
Adakah Setiausaha Agung PAS membayangkan bahawa suatu hari nanti, PAS secara bersendirian boleh memenangi pilihan raya umum tanpa bantuan daripada mana-mana parti politik lain? Jika ya, pemimpin PAS mungkin hidup dalam dunianya sendiri, tidak berpijak di bumi yang nyata.

Institut Darul Ehsan (IDE) menerusi tinjauan pilihan raya yang dijalankannya menjelang Pilihan Raya Kecil (PRK) Port Dickson membuat ramalan yang sangat tepat apabila mengatakan bahawa PAS "tidak dijangka mendapat lebih daripada satu peratus undi bukan Melayu".

Adakah IDE salah? Bolehkah Takiyuddin atau mana-mana pemimpin PAS lain tunjukkan di mana salahnya ramalan IDE itu, dan bolehkah mereka tunjukkan bahawa PAS menang lebih daripada satu peratus undi bukan Melayu pada PRK Port Dickson?

Jika PAS tidak dapat memenangi satu peratus undi bukan Melayu di Malaysia, adakah ia mampu membentuk Kerajaan Persekutuan di Malaysia?
Ia bukan rahsia lagi, PAS mendapat sokongan tersirat daripada kepimpinan tertinggi Umno dalam PRK Port Dickson sebagai sebahagian daripada konspirasi politik Umno-PAS yang sedang giat dijalankan, namun satu-satunya faedah yang diperolehi PAS daripada pakatan tidak suci (unholy) dengan UMNO itu adalah deposit calon PAS terselamat!
Suatu kisah dahulu di Marang.
Sekiranya PAS bertanding bersendirian tanpa apa-apa bentuk "restu" daripada pucuk pimpinan Umno – walaupun kenyataan ini boleh disanggah dengan keputusan bekas Menteri Besar Umno Negeri Sembilan, Tan Sri Mohd Isa Samad untuk bertanding PKR Port Dickson – calon PAS akan kehilangan depositnya, seperti yang berlaku dalam Pilihan Raya Umum Ke-14 pada 9 Mei 2018
Saya tidak fikir bahawa kedua-dua bekas presiden PAS, Fadzil Nor dan Yusuf Rawa, serta bekas PAS Mursyidul Am Nik Aziz Nik Mat akan menganggap ia sebagai sesuatu yang membanggakan bagi PAS apabila parti itu sanggup menjalinkan pakatan tidak suci dengan Umno semata-mata mahu menyelamatkan deposit calon PAS di PKR Port Dickson.
Saya percaya bahawa pelampau politik dan oportunis dalam Umno serta PAS yang terjerumus ke dalam politik toksik dan berniat jahat yang memainkan isu kaum, agama, kebencian, ketakutan dan pembohongan akan tetap tewas dalam era maklumat di Malaysia dan keputusan PRK Port Dickson harus dijadikan pengajaran kepada pemimpin Umno dan PAS.
Saya tidak percaya bahawa 2.3 juta pengundi Melayu yang mengundi Umno dan 2 juta pengundi yang mengundi PAS semasa Pilihan Raya Umum ke-14 mahu Malaysia berterusan menjadi negara penyangak, demokrasi palsu dan kleptokrasi global di mana pemimpin gagal ujian agama paling asas dalam membezakan yang benar dan yang salah, kebenaran dan pembohongan serta keadilan dan ketidakadilan.
Pakatan Harapan mahu mengubah Malaysia daripada kleptokrasi global kepada sebuah negara yang berintegriti, matlamat yang saya yakin akan disokong oleh mereka yang telah disesatkan untuk mengundi Umno dan PAS pada Pilihan Raya Umum ke-14. – Roketkini.com
Welcome back, Anwar Ibrahim...
I know many disagree with me, but I still believe that de facto Pakatan Harapan leader Anwar Ibrahim deserves his shot at the hot seat. While I may not have liked the "PD gambit", it was a necessary political move for him to make.
The real electoral battle Anwar waged in Port Dickson was not with his six contenders, but with the vox populi of Harapan. While Harapan political operatives eventually jumped on board the Anwar Express, his main problem will always be with a certain segment of the coalition's base.
With a significant mandate from Port Dickson, we will now discover if Anwar is the reformer he claims to be, or a Trojan horse of religious extremism. There is a lot riding on his return to official political life.
The Harapan base is divided on the issue of Anwar. Indeed, the various factions within PKR, either aligned with him or with other Malay power-brokers, are flashpoints that he has to deal with.
If this infighting prolongs, there will definitely be a split in Harapan. It is pointless telling people that all is well when the political operatives bicker in public, and the base contributes to the narrative that either Anwar is the saviour or destroyer of Harapan. Honestly, he could be both, and only time will tell.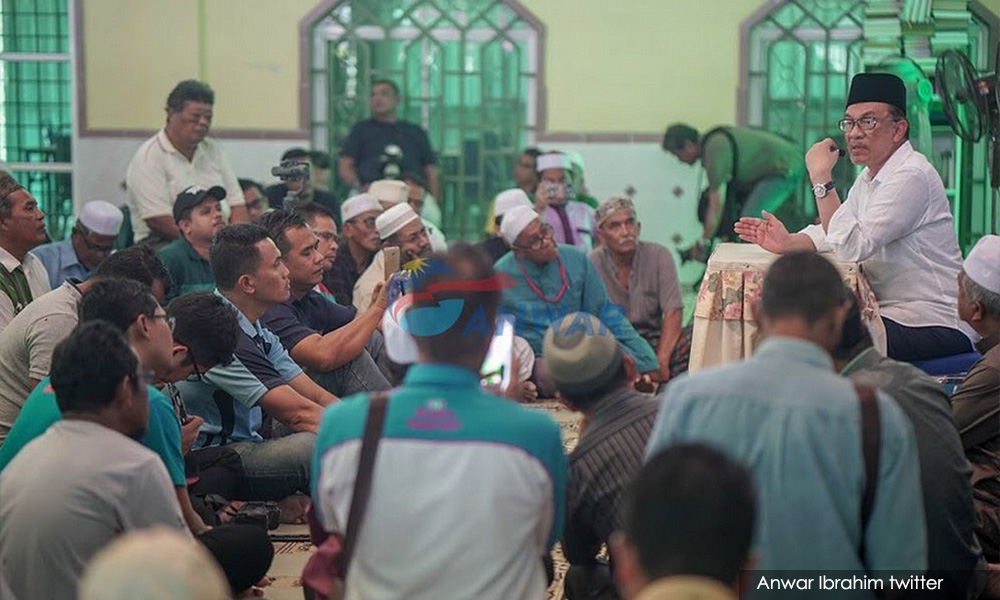 What happens now?
What Anwar needs to do now is rally the PKR base around him. This will, of course, be extremely difficult, because the factions within the party will remain long after the dust of its internal elections has settled. But having said that, Anwar is in a much better position now that he has managed to secure a mandate from the people of Port Dickson.
Beyond that, he needs to convince the Harapan base that he is indeed the reformer his supporters claim he is. The main problem his detractors – friends, fellow columnists, and political operatives of Harapan – have with him is his religious and racial politics. But as I argued in another piece, that the criticisms levelled against Anwar are unfair, because those very criticisms are an indictment against Harapan's religious agenda in general.
"This, of course, is my main concern when it comes to Anwar. Truth be told, it is a concern of mine for most Malay political operatives. The old maverick Dr Mahathir Mohamad has a reputation for coddling but also confronting Islamic extremism in this country. Can we say the same of Anwar?
"This is what concerns me about Anwar assuming the highest office in the land but since, as I said, the other Malay powerbrokers – with a few exceptions of course – are not exactly the egalitarian types, what difference would it make?"
As I said, I just do not understand these criticisms. I have problems with the racial and religious politics of Harapan, but this is an issue with the coalition, not with the man. Be that as it may, it is incumbent on Anwar to reach out to the Harapan base and allay their fears. Now, as an elected representative, his words and deeds will come under even greater scrutiny.
When racial and religious issues crop up – and they will – other Harapan political operatives may get a free pass; but if Anwar says or does anything that isn't kosher, his detractors will bay for his blood. This is a mistake, of course, because the religious impulses of Harapan do not begin or end with Anwar. We are talking about a coalition which may have a progressive base, but does not have a greater progressive majority.
As I explored here – "Some of my Malay friends who are religious claim that this strengthens the position of Islam in this country. It is a useful political tool and reminds the non-Malays who voted for Harapan that the Malay political actors in the coalition will defend Islam. These are folks who voted for Harapan and not the dreaded Umno and PAS people."
No doubt with Anwar in play, Umno and PAS will attempt to use any and every opportunity to sow discontent in the Harapan base. They understand that when it comes to Anwar, that base is already sceptical of the man who, ironically, made regime change possible. This is why they, more than anything else, fear him.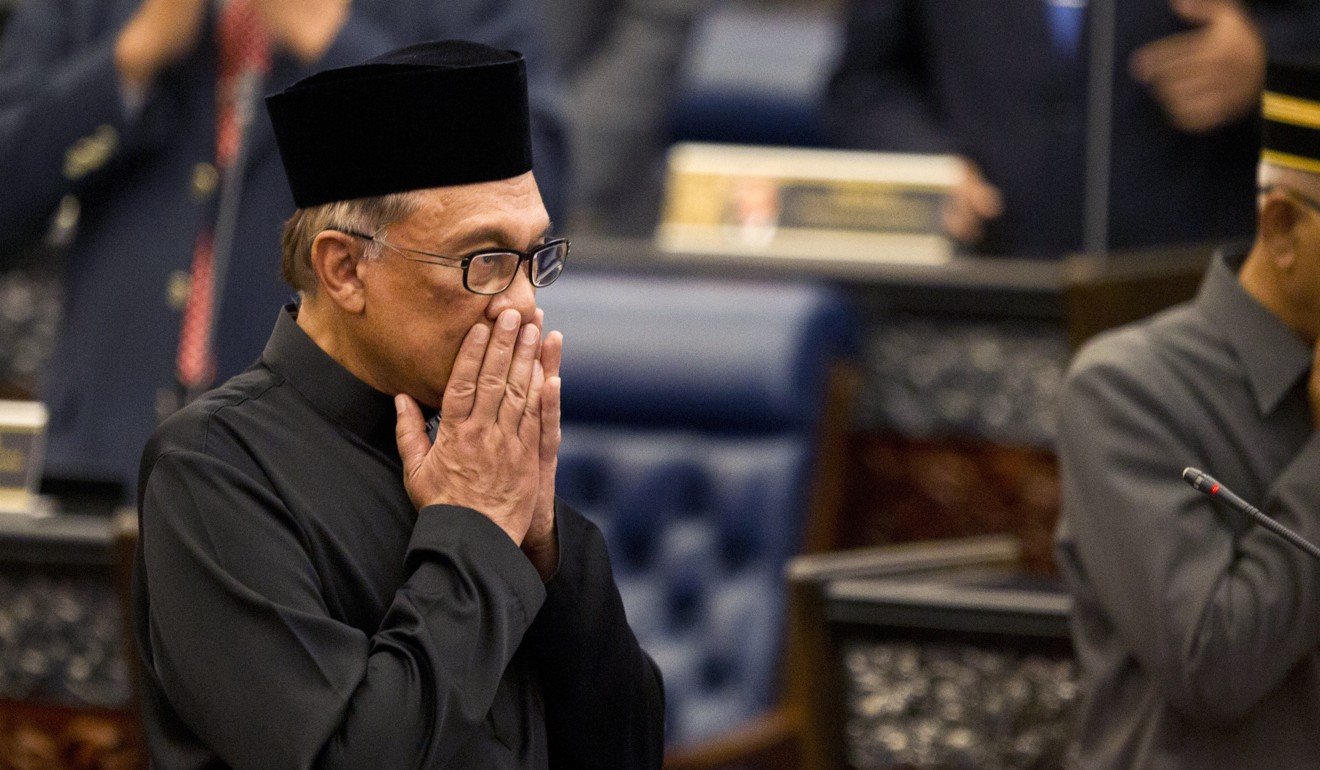 Balancing game
Does this mean when it comes to racial and religious issues, someone like me is going to give Anwar a free pass? Not likely. But Anwar and his people should be savvy enough to not fall for the traps set by the Islamists in this country, and he should not stoop to play the racial and religious game, because unlike the old maverick, he has neither the support nor the goodwill of the majority of the base.
And it is going to be much more difficult for Anwar now. Whereas the Umno regime defined the Islamic narrative in this country, Anwar will now find himself the focus of the discourse.
As it is, many of my friends – who will always disagree with me when it comes to the issue of Anwar – are gearing up for a fight because they know sooner or later religious and racial issues which impact the majority will come into play. Do not forget that part of Anwar's base wants him to champion the Malay and Islamic cause. As I said, the Harapan base is not all progressive.
No matter what the political elites say, Anwar is waging battles on multiple fronts. He has to convince the progressive factions of Harapan while bearing in mind that he also represents Malay-Muslim rights. He has to get his house in order and worry about the other power structures that define mainstream Malay politics, who have had no problem using the security apparatus of the state against him in the past.
We will constantly be told that all is copacetic on the good ship Harapan, but how far Anwar goes to pander to the Malay right is predicated on how far the Malay power structures in Harapan do the same, and of course how far the non-Malay power structures go to not spook the Malays.
So welcome back Anwar Ibrahim. I know some from my community appreciate your antics lip syncing and prancing about to old MG Ramachandran tunes, but as an official representative of the Harapan government now, could you please endorse the move to recognise the United Examination Certificate to prove that the election manifesto isn't worthless. That would be a good first move. - S, Thayaparan
See KJ's reaction. No bloody manners...
KJ marah pasal Syed Saddiq bongkar kes kerosakan Akademi Bolasepak
di Gambang tu ke? Lain macam dia punya berpaling, salam nak tak nak!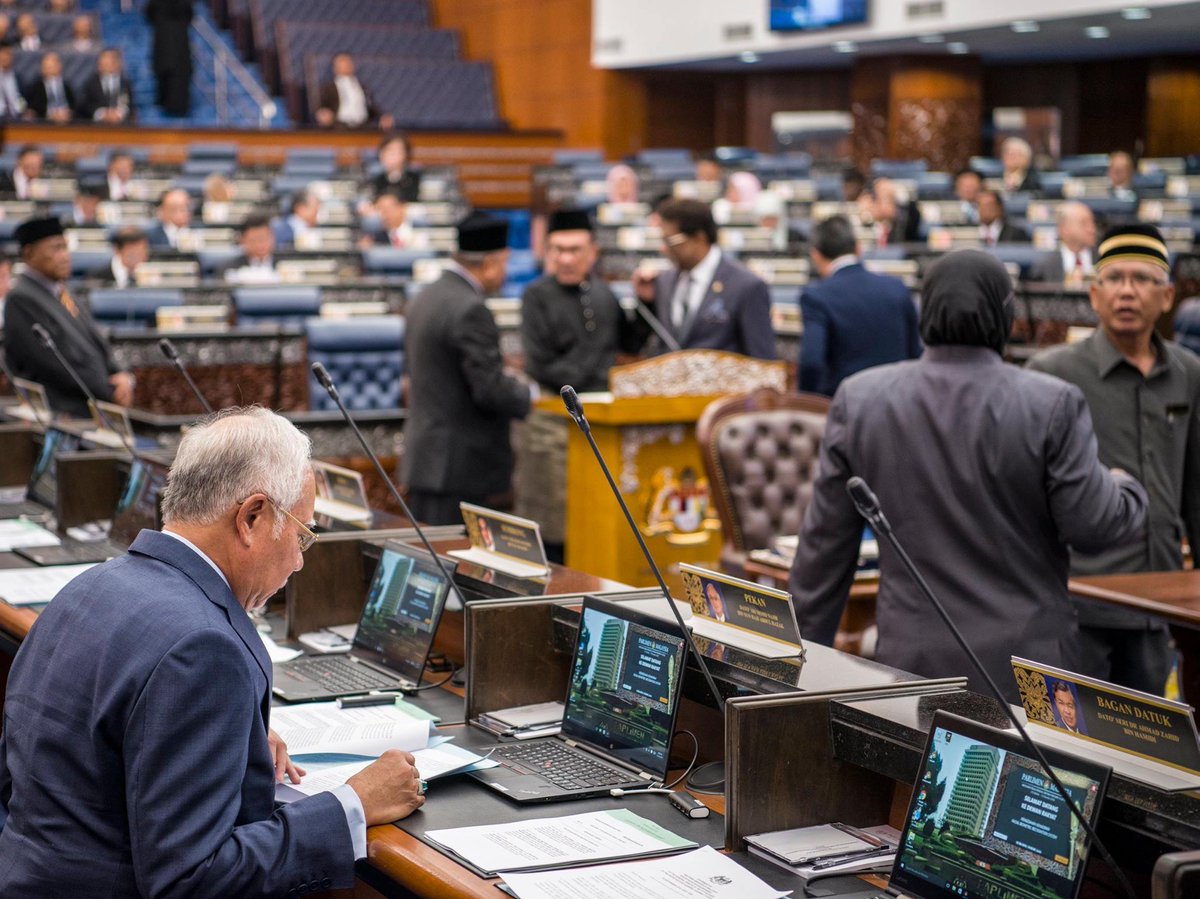 Dulu aku disayangi, kini aku dijauhi.- Yang benar SI PEKAN.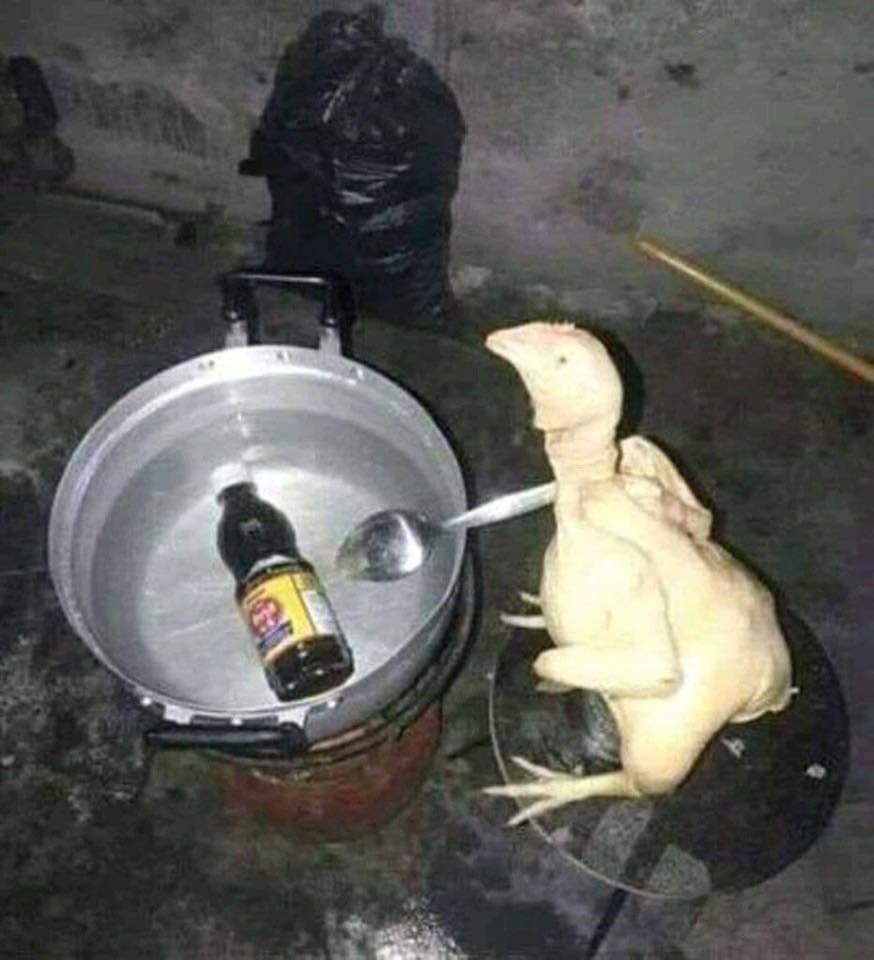 cheers.