Maaf cakap Zahid bukan 'PM material', malah jadi TPM pun dianggap tak layak. Dari bahasa tubuhnya, suaranya, mimik mukanya dan kenyataan yang diluahkannya tidak membayangkan dia seorang pemimpin berwibawa, ada integriti, punya taraf intelektuil yg baik, tanpa visi dan bodoh sombong. Walaupun dia belajar ilmu kedukunan di Ponorogo namun taraf kedukunannya tidak membawa tuah kepadanya sebagai politikus yg paling berwibawa.
Bahawa dia memikul 45 kes jenayah membuktikan qualitet kepimpinan politikus serba rakus, korup, gila kuasa, bodoh sombong dan tidak amanah. Tidaklah hairan mengapa Najib yang juga dibebani lebih 30 kes memilih bomoh Ponorogo sebagai TPM di era perompakan khazanah negara pra PRU 14.
Kalau benar 40 MP UMNO akan lompat jadi ahli Bersatu bermakna yang tinggal dalam UMNO adalah mereka yg bakal menghadapi tindakan mahkamah kelak. Najib, Zahid menjadi pemimpin yg membawa sial pada UMNO yang menyebabkan UMNO ditendang rakyat dari Putrajaya.
Bila Mustapha Mohamed menyertai Bersatu UMNO sudah goncang kerana Tok Pa dianggap menteri yang lebih bersih dari sebahagian besar kabilah kopuptor pasangan Najib dan Zahid. Besar kemungkinan banyak ahli UMNO yang pernah menjadi kaldai, lembu pawah, ayam itik, kambing berjanggut akan berhijrah ke Bersatu dan Amanah kelak.
Kononnya ada muslihat kilat dalam kilau antara bomoh Ponorogo dengan Anwar yg meroyan siang malam selepas bebas dari penjara hendak menjadi PM ke8. Umum tahu Zahid balaci Anwar di masa lalu. Hubungan kedua makhluk ini tak putus walaupun Anwar dijeblos dalam penjara kerana meliwat. Hasrat Zahid dan Nazri Aziz, gangster tua yg pernah menghina Tun M tapi membisu bila bersemuka dalam majlis berjinak dengan Anwar dengan harapan segala kes rasuah, salahguna kuasa, pecah amanah dan sebagainya dapat diampunkan kalau peliwat super tegar jadi PM.
Sekarang segala rancangan jahat Zahid tak dimakbulkan Allah. Barangkali jin dan syaitan juga tidak merestui hasrat bomoh Ponorogo ini. Sekali rakyat menolak UMNO jangan mimpi ia boleh bernafas semula sebagai parti politik dominan walaupun berpeluk bercium pipi antara Anwar dengan Zahid. Tun M mungkin ada senjata sulit yang belum ditunjukkan kepada rakyat untuk menggagalkan kongkolikong antara Anwar dengan Zahid yg ada dua sijil beranak itu.
Yang nyata hari ini Najib Zahid dan beberapa orang politikus super korup akan bermukim di Sg Buloh tak lama lagi. UMNO sudah kaput. Jin dan syaitan pun sudah beri selamat jalan pada UMNO. Banyak orang berpendapat perjuangan UMNO di masa lalu mendapat sokongan rakyat. UMNO hilang roh perjuangan dan kesaktiannya bila Najib yang dikaldaikan bininya yg super rakus, dan diikuti sang badutnya yg super setia, super korup, maka hancurlah perjuangan UMNO.
Sebahagian besar muka dalam MKT bertumpuk dengan kudis buta, tokak dan puru politik yang memualkan rakyat. Hari ini Najib dan Zahid menyalak bukit. Tak siapa pun peduli. UMNO pocik dan pintu Sg Buloh sudah terbuka menanti kedatangan dua perompak kelas cakrawala ini. Yahaya Ismail
Najib was the best thing for Malaysia...
Question: How do you know when former disgraced prime minister Najib Abdul Razak is lying?
Answer: His lips move.
Najib was toast, the minute he sat down for an interview with Mary Ann Jolley, from Al-Jazeera. His performance started well. He was brimming with confidence, and even allowed himself to smile, but later his mask slipped and when Jolley began serious questioning, there was no turning back. He was snared.
When Najib threatened to leave, and bellowed, "Come on, you're not being fair to me", followed by, "I'm not going to stand anymore of this", we were reminded of his evil treatment of others.
Najib and his henchmen had not acted fairly, to the people who died, or those who were arrested, dragged to court and fined and/or jailed for insulting him and his wife, the self-styled former First Lady of Malaysia (FLOM), Rosmah Mansor.
Why did Najib agree to the interview? He is used to a fawning mainstream media. He cannot handle probing questions. He hates being grilled. It reminds him too much of the MACC.
Even when he met Malaysian students in High Commissions and embassies, their questions were screened by his aides and only pathetic ones like, "What does your cat eat for dinner?" were allowed.
Last night, when pressed about Altantuya Shaarriibuu, the Mongolian model-cum-interpreter, who was murdered, Najib's composure dropped. Minutes earlier, his Adam's apple had been bobbing up and down like a yo-yo.
Blame game
For many years, I have observed his body language, while being interviewed by the foreign media. In happier times, he was relaxed, but last night, a scowling man was revealed. His head was cocked to one side and his eyes pleaded for assistance from an aide, who was hidden from the camera.
Jolley's interview gave us a glimpse of a man who still thinks he can do no wrong. Twenty seconds into the interview (at 4.03 min) Najib was playing the blame game.
When asked for his thoughts on the night he lost GE-14, and why he thought Malaysians wanted change, a defiant and dismissive Najib denied that he or FLOM was responsible for the defeat.
He said Umno-Baru/BN lost because (1) the Opposition made promises, which Najib claimed they could not keep, because Pakatan Harapan did not think they could win, and (2) Umno-Baru/BN lost the propaganda war.
Yet, Umno-Baru and BN controlled the television, radio and newspapers. The Malaysia Communications and Multi-Media Commission (MCMC) blocked websites which reported negatively on Najib. Umno-Baru/BN cybertroopers would complain to Facebook, alleging that anti-Umno-Baru/BN posts had broken some rule or other.
Support for Najib has dwindled. Former friends are suing him. His only emotional backing is the occasional tweet, from his daughter, who is 9,500 miles away.
When he was the all-powerful PM of Malaysia, he deported foreign journalists, banned vocal Malaysians from leaving the country, and refused to take part in debates. So why did he allow the whole world to see him squirm?
Is Najib more naive, and daft, than we thought possible? Was this last hurrah to convince the public of his innocence?
Cloud of lies
Have his media advisers, and expensive foreign publicity gurus, left him? Has he no money to pay them? Did they flee because association with Najib is detrimental to their reputation?
Najib has only one press secretary, Tengku Sharifuddin Tengku Ahmad, who sensed the media danger, and quickly intervened to steer him away from Jolley, and towards safety.
That image has been seared into our minds. A red-faced and irate Najib scolding Jolley, a worried Sharifuddin looking on. The arrogant Najib then accused Jolley of spreading lies and said that journalists like her deserved to be deported. Not a good move!
Is Najib aware of his self-inflicted PR damage? One doubts he is aware.
Has he been so cocooned, throughout his political life, that he cannot distinguish between reality and political theatre? Between good and bad? Between theft and gifts?
Forty-two years ago, the novice politician, Najib, climbed the greasy pole of power. Since then, he has been protected by his yes-men who have never let on that he lacks charisma and has nothing between his ears. Najib was their "periuk nasi" and so, they fed his ego.
Najib, like his Umno-Baru and BN peers, had it good for many decades. At the height of their powers, we lived under a cloud of lies, injustice, greed and criminality. Leaders took shortcuts, and changed the rules to suit themselves.
Najib's excessive greed was encouraged by his cronies, who benefited from his largesse. The Malay hinterlands, his non-Malay cronies and their hangers-on all supported him.
I say that Najib was good for Malaysia, because his greed finally made Malaysians come to their senses.
Anyone who has heated milk in a pan, will know that if left unattended, the milk will boil over.
Najib took...and took...and took. He could not control his greed, just like the overheated milk which can reach a point of no-return.
Only when the pan overflowed, did we notice something wrong and had to clear up the mess.
That is why Najib, with his insatiable greed was good for us, otherwise we would have had to endure another 61 years of suffering.
Thank God his greed boiled over, and saved us. - Mariam Mokhtar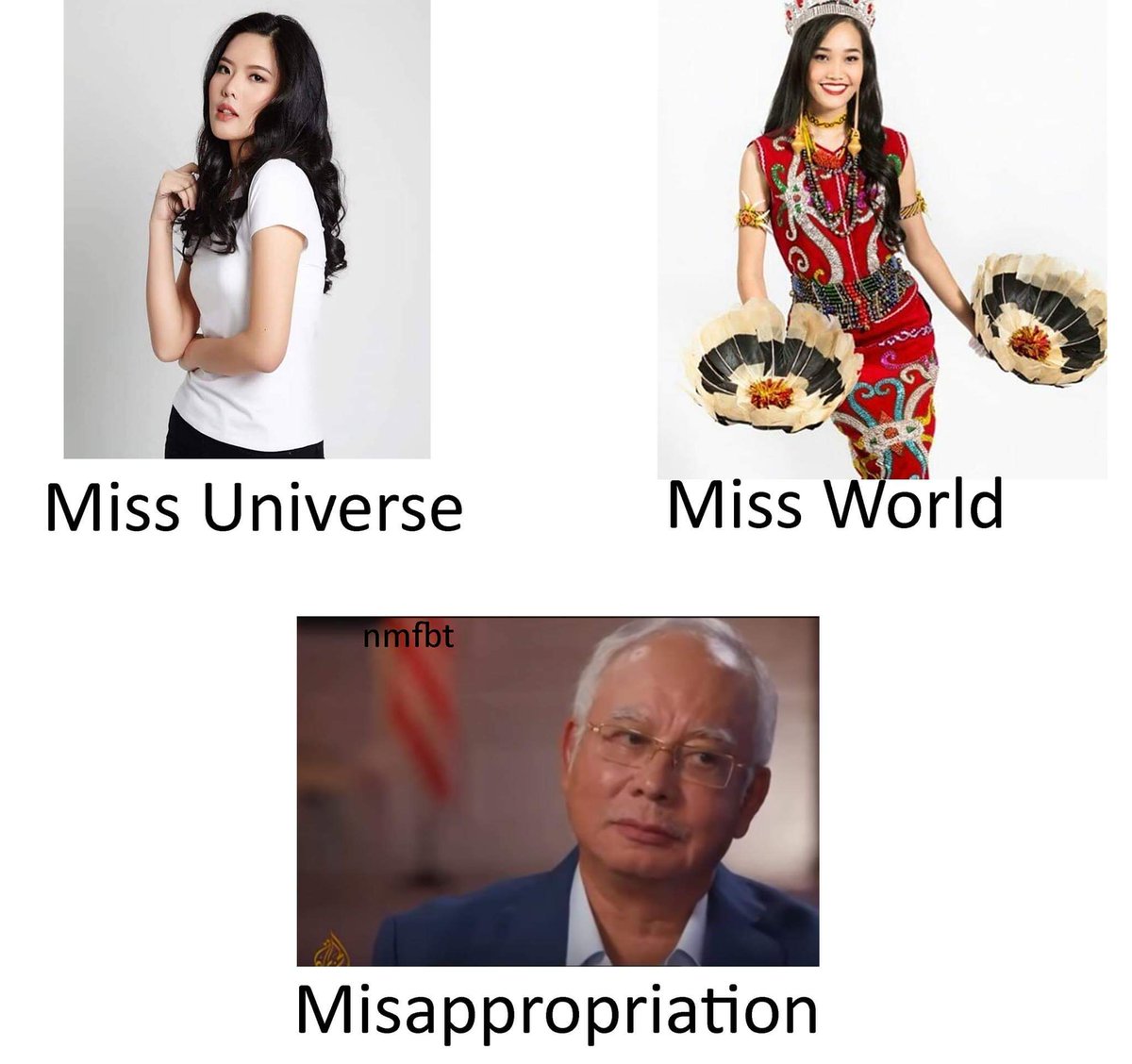 cheers.