Yang tengah tu dah discaj dari 46 jenis penyakit. Bukan senang nak lepas daripada 46 jenis penyakit tu ketika wabak Convid19 ni. Saksi sudah kena ancam dan ada yang kena sogok untuk tutup mulut.Harap tak lama lagi Din dan Putrajaya boleh update kes 2 orang pesakit lagi tu... f/bk
.
Nothing to say other than the fact that this is the decision of the court. The Perikatan Nasional is the government of the day. Din nampak gaya hang ni mmg dah kena game dgn UMNO, mula2 Riza, pastu Musa, pasni Najib, Rosmah,Zahid,Ku Nan,Azeez dan lain2! Btw this lawyer and his corrupt client didn't win the case! The AG is the one who withdrew all the charges. So Musa Aman dont talk cock!!!... Boleh masuk dlm Guiness Book of Records... A double jeopardy for Musa Aman?... - TS/f/bk
Satu kes je kena penjara 15 bulan,Si penyamun 46 kes satu pun tak lekat...
The World is watching,please The Hon.Mr Justice make the right decision...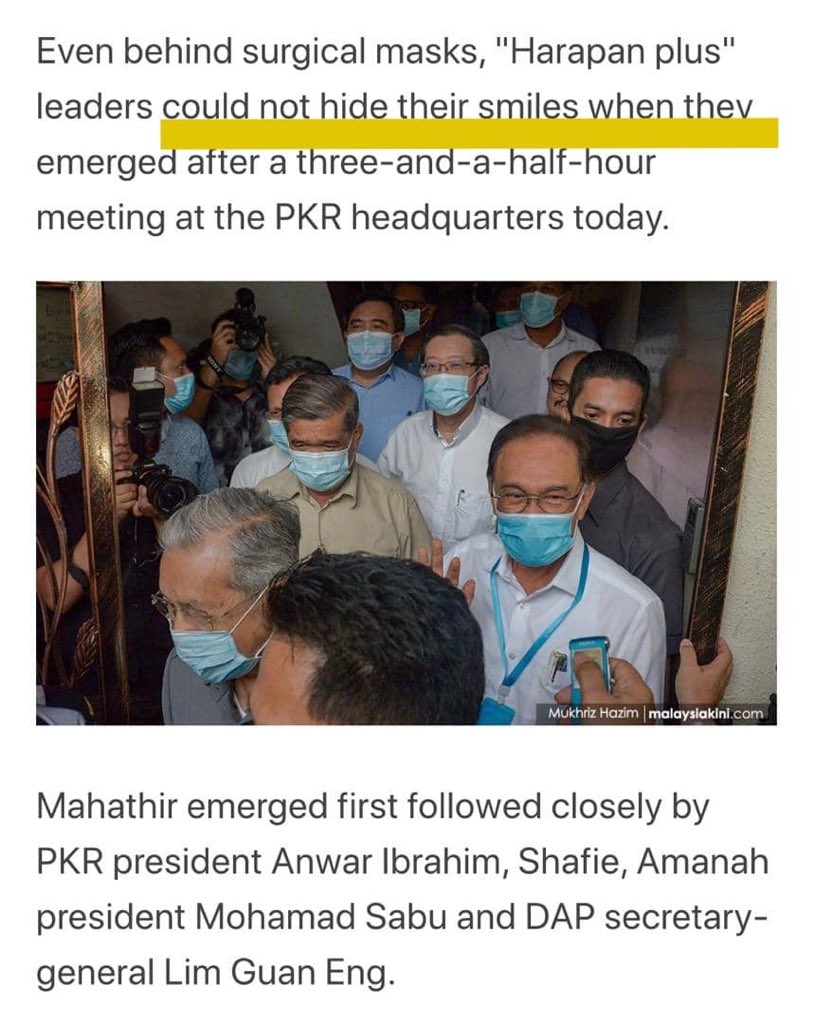 Somehow Bersatu MP for Alor Gajah Datuk Seri Redzuan Md Yusof deemed it right to call for an urgent press conference a day after the Bersatu supreme council met last Thursday night. Incidentally this was the council's first meeting since Bersatu exited Pakatan Harapan in February's political coup.
If you recall, Redzuan was also said to have scheduled a press conference a few weeks ago which made many in the political fraternity expecting him to quit the party and government. Redzuan, as we know, is minister in the Muhyiddin Yassin administration. That press conference did not take place.
But this time his press conference was held as scheduled amidst speculation he would be quitting. However, Redzuan announced he was not resigning and would instead continue serving Muyiddin's cabinet. That must be sweet music to Muhyiddin as he is on shaky ground in running the country with his Perikatan Nasional government.
A day earlier, Bersatu MP for Sri Gading Datuk Sharuddin Salleh quit his deputy minister post but apparently wanted to remain in the party as a government backbencher. And more sweet music for the prime minister when PKR Lubuk Antu MP Jugah Muyang defected to give support to Perikatan Nasional. Also Bukit Gantang MP Syed Abu Hussin Hafiz, who is an independent, submitted his application form to join Muhyiddin's Bersatu party.
Despite such sweetness, majority in Parliament is still not comfortable. A slight shift can see him losing the prime minister's post and Perikatan Nasional losing power to rule. Hence, the talk now is that Pakatan Harapan is having the numbers and is poised to return as government. Several political pundits and analysts are even citing the exact number supposedly already in Pakatan's bag.
But DAP's Liew Chin Tong has been quoted as saying it's too early to say Pakatan has 130 MPs in its corner going on to say. I know there are rumors now as if it has already happened but there are still many variables. And even Tun Mahathir Mohamad is saying "numbers keep on appearing and disappearing. We don't know."
However, some coalition leaders in downplaying the matter are nevertheless on record saying talks and discussions are under way to bring back the mandate of the people. Political commentators believe the only issue to be settled is on the prime minister's post – whether it's Mahathir or Datuk Seri Anwar Ibrahim. Settle that, they say, Pakatan's comeback is complete.
As for the numbers in hand, observers believe Pakatan has enough, regardless 130 or any other figure. Don't know if they still have enough like Mahathir said numbers appear and disappear and considering the current fluid situation. But the question, is where do the numbers come from? To state the obvious, from people on the other side. But wouldn't that make Pakatan be seen as doing what its enemies had done in February?
Ilham Center head of research Associate Professor Dr Yusri Ibrahim sees it this way: When a ship is sinking everybody does not want to be the last one to jump off. We will see many rushing to abandon ship. A few days ago, Harakah Daily ran an article asking albeit sarcastically if Pakatan Harapan is now making moves for a back door government? Harakah, as we know, is the official mouthpiece of PAS and it would not be wrong to say such its opinion articles reflect the views of PAS.
That is an obvious swipe on Pakatan who had called the Perikatan Nasional administration a back door government. However, it's worth noting that PAS president Datuk Seri Abdul Hadi Awang has described the Perikatan Nasional government which his party is part of, as one which came by punching a hole in the roof, or in his own words, kerajaan tebuk atap. I wonder if a roof top government has the same meaning as a back door one. Perhaps to Hadi, coming in from the atap is better than coming in through pintu belakang. I don't know.
But prime minister Muhyiddin has admitted in public and on live national television that his government is not the government the rakyat voted for. This was when he announced the economic stimulus package to ease the hardship caused by the COVID-19 pandemic. He said his government would care for the people although the people did not vote for it to be government.
To Pakatan, what they are doing is to reclaim the mandate of the people. The people's mandate, they said, was given to them at GE14 in 2018. Logically, said a political observer, Pakatan should not be the opposition when in fact it won GE14 quite comfortably. Another political observer said one cannot be overly critical on attempts by PH plus (the moniker for Pakatan, Mahathir's Bersatu and Warisan) to wrest power by playing the numbers game.
Nobody likes horse trading but Pakatan was clearly toppled through a power grab by getting MPs to switch sides, and now Pakatan is seeking to restore a parliament reflective of the people's mandate, said the observer. Pakatan, according to him, has every right to restore that mandate without waiting for GE15. And if I may add, Pakatan should strike when the iron is hot. Didn't the late British prime minister Harold Wilson said that a week is a long time in politics?
The next election, said the observer, should be about Pakatan Harapan seeking a fresh mandate based on its accomplishments for these two years or so. But first, I would say the one issue which can be a spoiler, if not settled amicably and fast, is the one concerning the premiership. Rest assured enemies of Pakatan Harapan, big problems of their own notwithstanding, will spare no effort to exploit it. - Mohsin Abdullah,sinchewdaily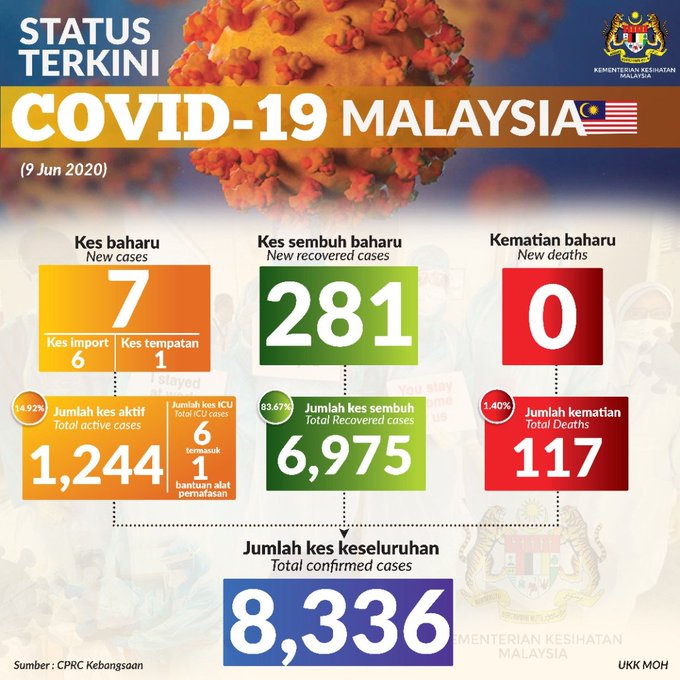 cheers.