Wujud pertembungan pendapat antara Presiden PAS, Datuk Seri Abdul Hadi Awang, Timbalan Presiden PAS, Datuk Tuan Ibrahim Tuan Man tentang keputusan Suruhanjaya Pilihanraya (SPR) menetapkan hari Rabu 9 Mei sebagai hari mengundi bagi PRU ke-14.
Di pihak Haji Hadi, SPR berhak untuk menentukan hari mengundi pada bila-bila masa ia suka, termasuklah pada pertengahan minggu; meski menyusahkan ramai pihak untuk mengambil cuti dan pulang ke kawasan mengundi.
"Jangan kata dia (SPR) buat begini, begitu. Kita tak mahu campur kerana itu hak dia. Dia nak adakan hari apa, kita tetap akan mengundi. Dia buat hari Jumaat sekalipun, bukan sepanjang masa kita solat Jumaat… boleh pergi mengundi," katanya, dilaporkan Malaysiakini.
Berbeza dengan Tuan Ibrahim yang bingkas mengecam keputusan SPR tersebut.
Bagi beliau, tindakan SPR itu "bukan sahaja menyusahkan rakyat malah merompak hak mengundi rakyat yang berada diluar kawasan bagi membuang undi. Ini petanda BN telah menghidu tsunami rakyat menolak BN bertiup kuat sehingga susah dibendung lagi."
Tuan Ibrahim nampak jelas muslihat di sebalik strategi undi hari Rabu. Walaupun ya lah kerajaan sementara yang ada boleh mengumumkan hari Rabu sebagai cuti umum. Namun bagi beliau, mengundi di pertengahan minggu adalah perkara yang tidak sepatutnya berlaku.
"Apakah kakitangan swasta akan sanggup mengambil cuti sehari sahaja untuk kembali mengundi? Ataupun mereka sanggup korbankan 3 hari untuk mengambil cuti agar bersambung dengan hari minggu untuk memudahkan perjalanan?
"Apakah majikan swasta akan mengizinkannya, terutamanya bagi semua perantau yang bekerja di Selangor dan KL dan luar negara?
"Apa masalah bagi SPR menjadikan hari Sabtu pada 1 atau 5 Mei sebagai hari pengundian kerana ia akan memudahkan semua pengundi?" tulisnya dalam kenyataan di laman Facebook rasmi beliau.
Fikrah siasah Tuan Ibrahim sangat jelas. Sekilas ikan di air, sudah boleh dikenal jantan betina. Sama seperti reaksi orang ramai yang cepat menangkap niat SPR. Ternyata jauh berbeza dengan reaksi presidennya.
Mungkin Haji Hadi tidak perasan, bahkan tidak peduli; bahawa strategi undi hari Rabu adalah langkah yang cukup berkesan untuk merampas Kelantan dari tangan PAS.
Umum sedia maklum bahawa orang Kelantan ramai merantau ke seluruh negara untuk mencari rezeki. Bahkan ada bandar-bandar di Selangor yang sudah jadi seperti mini-Kelantan kerana ramainya diaspora negeri Cik Siti Wan Kembang itu. Hatta ada yang mengusahakan untuk menerbangkan sarapan dari negeri Kelantan untuk anak-anak rantau di seluruh Malaysia.
Pokoknya, Kelantan mempunyai ramai pengundi luar. Ertinya mereka harus pulang dari perantauan untuk mengundi. Mereka tidak memilih untuk berpindah tempat mengundi, mungkin kerana sifat sayang ke negeri yang sangat menebal.
Bagi kartunis Amin Landak, 29 tahun; mengundi di Kelantan adalah kewajipan yang mesti ditunaikan.
"Aku tak ada rumah di Kuala Lumpur, aku menyewa. Rumah keluarga di Kelantan, dan aku tak berniat untuk tinggal di KL selama-lamanya," kata beliau.
"Kelantan lebih memerlukan undi aku," ujarnya lagi.
Amin Landak mungkin antara minoriti yang faham tentang konsep satu orang, satu undi dan masalah perkadaran undi mengikut sempadan di kawasan-kawasan seluruh negara. Nilai undinya di Kelantan adalah lebih besar berbanding nilai undinya di Selangor, apatah lagi di Kuala Lumpur.
Contoh mudah kita bandingkan antara Putrajaya yang memiliki 17,925 pengundi dengan kawasan Parlimen Subang yang mempunyai 130,211 pengundi. Walaupun Subang mempunyai bilangan pengundi sebanyak tujuh kali ganda Putrajaya, ia hanya memilih seorang Ahli Parlimen, sama seperti Putrajaya.
Maka Amin Landak akan pulang mengundi di Kelantan, bersama ribuan lagi rakyat Kelantan di perantauan. Mereka akan berpusu-pusu pulang ke kampung halaman, sepertimana kelaziman pulang berhari raya.
Tetapi soalnya berapa ramai yang akan betul-betul sanggup menempuh perjalanan pulang pada pertengahan minggu?
Persoalan inilah yang menjadi pertaruhan Barisan Nasional, terutamanya di Kelantan; berhadapan PAS tanpa Almarhum Tuan Guru Nik Aziz Nik Mat.
Dua hari selepas pilihanraya Mei 2013, Berita Harian menerbitkan suatu laporan dengan tajuk 'Pengundi balik kampung bunuh BN'. Tajuk kecilnya pula berbunyi 'Gelombang kebangkitan belum mampu ambil alih Kelantan'. Gambar Datuk Seri Mustapa Mohamed dan Tan Sri Annuar Musa kelihatan kecewa dan mengalah menghiasi laporan tersebut.
United Malays National Organisation amat mengetahui bahawa faktor pengundi luar adalah penghalang besar kemenangannya di Kelantan. Justeru ia meraikan undi hari Rabu.
Presiden PAS mungkin belum mendapat nasihat yang tepat. – Roketkini.com
Saya tidak tahu mengapa pimpinan UMNO menganggap kerjasama saya dan Tun Mahathir sebagai satu perkara yang janggal kerana kami telah bermusuhan begitu lama.
Pernah saya jelaskan bahawa kesediaan Tun Mahathir menjalin persahabatan telah saya terima dengan baik dengan semangat bersilaturrahim.
Saya musykil mengapa Umno begitu takut dengan gabungan Tun Mahathir dan Anwar.
Muafakat ini juga adalah kerana tekad kami bersama untuk menjana perubahan. Negara kini menjadikan rasuah dan penyalahgunaan kuasa sebagai budaya.
Skandal skala besar saperti 1MDB dan Felda cuba dilindungi. Maka hanya dengan perubahan kuasa, negara dapat dikemudi berdasarkan Perlembagaan dan hukum.
PRU14 adalah kesempatan terbaik bagi rakyat menentukan masa depan negara menghentikan kezaliman dan membebaskan rakyat dari segala bentuk penindasan.
Anwar Ibrahim
12 April 2018
Kelings,Mamaks and Indian Muslims...
Lets get through the keling first. There has been some ruckus about this word keling. Jalan Masjid Kapitan Kling in Penang. How ? Folks say in Labuan (Sabah) there is a Kampung Sungai Keling. Here is the Klinik Desa, Kampong Sungai Keling. There is a Tanjong Keling in Melaka.
Then there is this Datuk Prof Zainal Kling who said that Malaya was never colonised. Oh well..Such thoughts find currency within the ketuanan cocoon. The mutual admiration society of "Lets just ignore what we dont like. It will go away". But, a kling nonetheless.
Lambong Kling is a traditional game among the Malay kampung folks while pisang kling aka pisang rastali is well like by all Malaysians.
It all depends on your economic status. If the Indians become recognised as generally wealthy and successful then people may clamour to be Indian. Or keling. Or mamak. As the case may be. This will likely happen in the future. Those keling names above got stuck not because they were not successful.
Todays topic is the Indian Muslims. Or mamak people. My people. In the old days, some mamak people felt insulted when the word mamak was used. It was considered derogatory. Not anymore. Firstly there are a huge number of 'kedai mamak' - meaning Indian Muslim restaurants. "Kedai mamak" has become a brand name. There is also some premium for the "mamak" brand - whether restaurant or no.
Once upon a time I met a rude mamak girl who accused me of "not having much choice" when I was supporting "Dato Seri Dr Mahathir Mohamed" - this was in early 2000s. That was a political statement. But the statement was incorrect.
Politically the mamak (or keturunan mamak) is perhaps the most versatile citizen in Malaysia. There were mamaks like Rashid Maidin in the Communist Party Of Malaya.
Mamaks like my grandfather founded the first chapter of the Indian Congress in Malaya - which later evolved into the MIC. Yup its true.
Mamaks have overrun UMNO. One mamak was the president for 22 years. There are many original mamaks in PKR. And keturunan mamak like "an-ver" head the PKR party. There are mamaks in PAS including senior ones as well. Lets call them delusional mamaks. There are few mamaks in the DAP and Gerakan. There used to be mamaks in the MIC.
I am now a member of the Parti Pribumi Bersatu Malaysia or PPBM. Pribumi bro. Jangan main. There are also committed and highly capable mamaks holding top positions in the GLCs, in gomen, in the Police, Civil Service etc. These folks are a source of pride to all mamaks.
There are also the less desirable mamaks holding top positions in the GLCs, in gomen, in the Police, Civil Service etc. These folks are a disgrace and an embarrasment to all mamaks.
One mamak writes a very popular socio-political-religious-economic affairs blog that has over 42 MILLION hits. OutSyed the something . . Certainly one of Top FIVE or Top 10 blogs in the realm.
So the mamaks are everywhere. A very versatile people. Generally the mamak people (my gang) or the Indian Muslims have for a long time voted for the BN. There was some swing when "an-ver" was kicked out in 1998 but generally the mamak community has voted for the BN gomen.
KIMMA, now an increasingly criticised Indian Muslim organisation, claims to represent the Indian Muslims. This claim is exaggerated. Kimma of course supports the BN gomen.
Will the mamak community support the BN again? There appears to be a huge mood swing among the Indian Muslim community against the BN gomen (and by extension against KIMMA as well). Some Indian Muslims have decided to organise themselves into a Gagasan and they are openly showing their support for the Pakatan Harapan.
Feedback on the ground is that the Indian Muslim voters have swung away from the gomen. This time the community is going to rally behind Tun Dr Mahathir. That Jawa fellow's stupid Kutty remarks have triggered the Mamak Tsunami.
There are about 500,000 or more Indian Muslims in the country. There has never been an accurate census. Not many in a nation of 32 million people. But in some seats they can cast a swing vote. In Teluk Intan alone there were over 1000 Indian Muslim voters (when DAP's Sofya lost to that Gerakan fellow).
Its too late to give them more dedak. My mamak friends have long stories to tell about what happened to the dedak the moron handed out to that anna.
They say tiap bulan dapat RM15,000 "allowance". Guess which 'jabatan' bayar?
My view is this, mamak ke, melayu ke, china ke, india ke - kalau hang tak mandi, bau ketiak juga. So please friends - take good care of your personal hygiene. And that is the message for today.
To the mamak community and to all my mamak friends out there, please vote for Pakatan Harapan. Undilah Pakatan Harapan. Please be on the right side. - ostb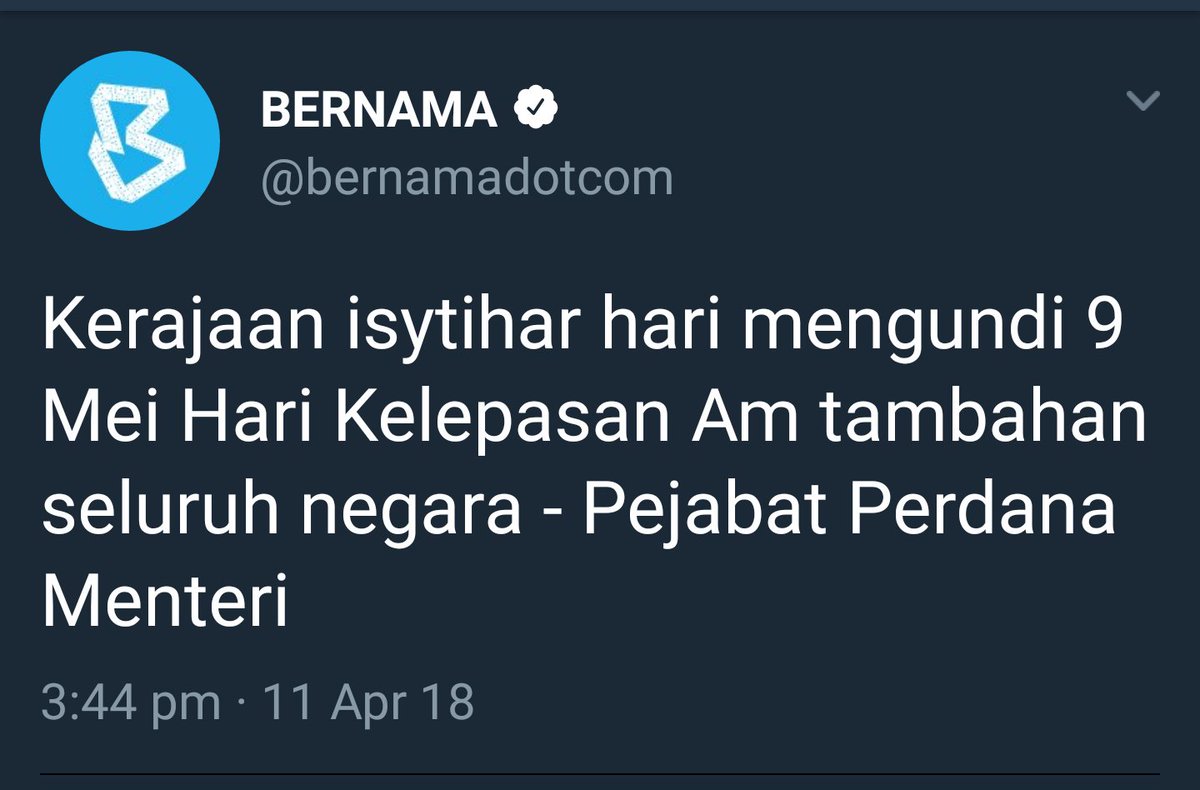 Kleptos sudah panik,declare
9th May a public holiday...
The reports that they are getting are really worrying the kleptocrats.
That middle of the week Wednesday polling was not well thought at all. It has backfired on them big time.
Yes there were two previous elections (in 1994 and 1999 ??) that were held on Mondays but both those Mondays were declared public holidays. So the people had a very long weekend to travel home etc to vote.
Now they have declared the Wednesday a public holiday. This creates even more logistics problems for the entire country. Yes it should be easier for the people to vote but factories must reschedule production, reschedule worker shifts, reschedule deliveries, hospitals must change dates for surgeries because doctors, surgeons, support staff will be on an unexpected holiday.
Now you are asking the entire economy to reschedule its productivity just because your moron advisors picked the wrong day for polling. Yes the polling date is picked by the "independent" election fellows but who believes that crap?
If polling was on a Saturday or Sunday, then there will be least amount of disruptions. The private sector has been on a FIVE DAY week for a long time. The gomen has also adopted a five day week.
I have been saying for ages - the moron's advisors are a real bunch of idiots. They have been making one bungle after another bungle. They will be making even more bungles between now and polling day. - ostb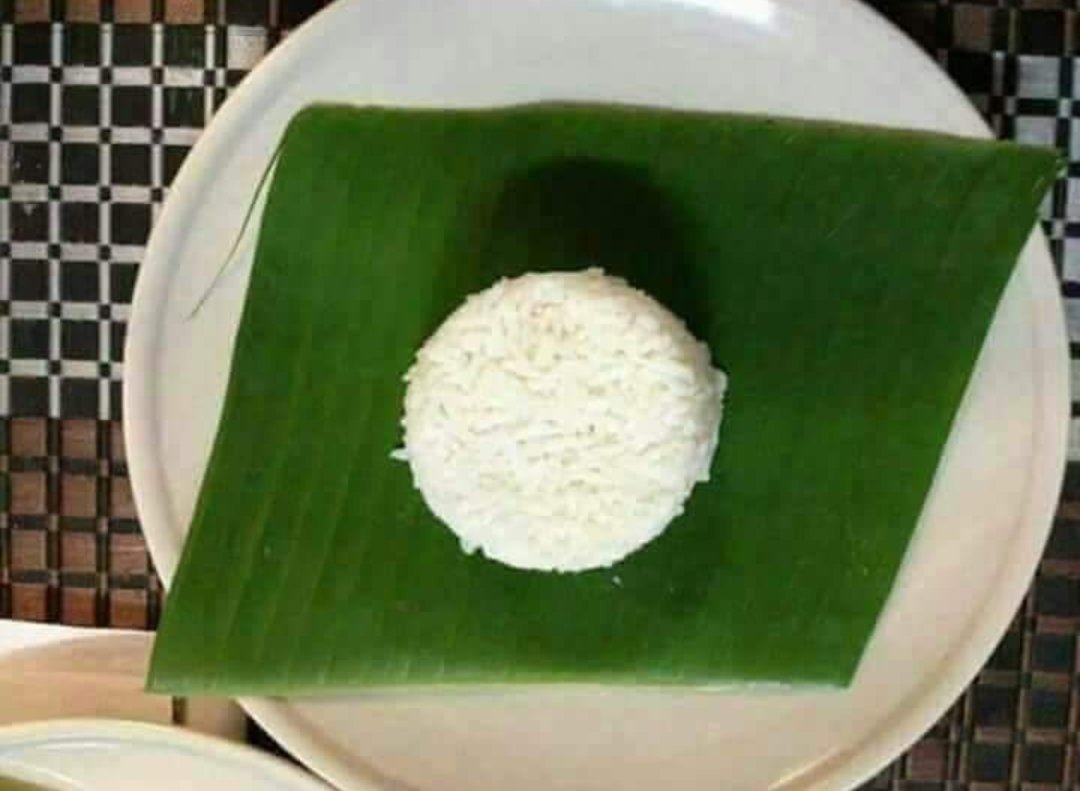 Nasi lemak PAS - tiada ikan bilis, tiada sambal, tiada timun, tiada telur..

.
cheers.