Tun Dr Mahathir Mohamad mempunyai jasa menjadikan Pulau Langkawi di Kedah sebagai destinasi pelancongan yang terkenal.
Kini pengerusi Pakatan Harapan (HARAPAN) yang bakal menyambut ulangtahun kelahiran ke-93 pada Julai ini, memilih Langkawi untuk bertapak semula dalam karier politiknya.
Semalam Mahathir yang merupakan calon perdana menteri sekiranya HARAPAN memenangi pilihan raya umum ke-14, diumumkan akan bertanding di kubu kuat Umno itu.
Bekas menteri penerangan Tan Sri Zainuddin Maidin, memiliki pandangan menarik apabila mengaitkan langkah Mahathir itu dengan legenda Mahsuri dan sumpahannya di pulau itu.
"Mahathir dah sah bertanding di kawasan Parlimen fix depositnya Langkawi untuk akhiri satu lagi sumpahan kononnya Langkawi tak boleh berubah.
"Jika sumpahan Mahsuri boleh ditamatkannya inikan pula sumpah Umno," kata Zainuddin, yang lebih dikenali dengan panggilan Zam di Twitter.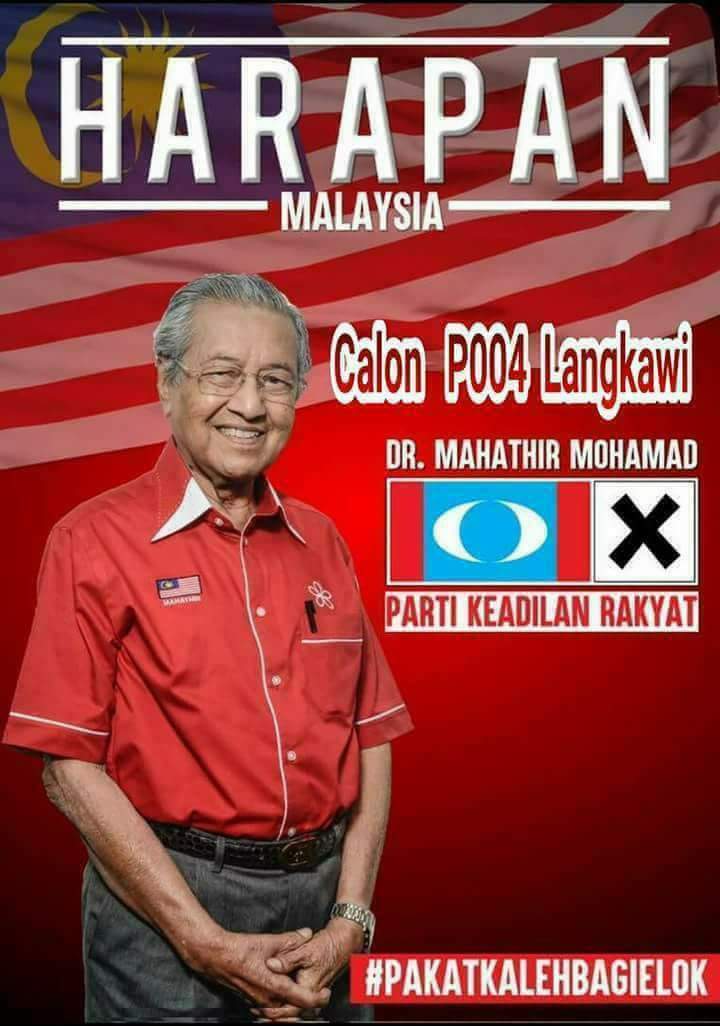 Menurut legenda Mahsuri merupakan seorang wanita cantik yang tinggal di Langkawi antara tahun 1762 dan 1800. Beliau berkahwin dengan Wan Darus, adik lelaki ketua kampung Dato Pekerma Jaya.
Apabila Wan Darus meninggalkan pulau itu untuk berperang dengan Siam, isteri ketua kampung, yang iri hati terhadap kecantikan Mahsuri, menuduhnya berzina dengan lelaki lain.
Mahsuri tidak mengaku melakukan perbuatan itu tetapi tiada sesiapa mempercayai kata-katanya. Dia kemudian dihukum mati tetapi pedang dan belati tidak dapat menamatkan riwayat wanita itu.

Mahsuri kemudian memberitahu penduduk kampung agar menggunakan keris ayahnya dan apabila ditikam, darah putih mengalir melambangkan dirinya tidak bersalah.
Sebelum menghembuskan nafas terakhirnya, Mahsuri menyumpah Langkawi dengan tujuh generasi akan mengalami nasib buruk.
Pulau itu kemudian mengalami siri serangan Siam, kemarau dan banjir. Ramai percaya bahawa sumpahan itu hanya berakhir selepas Langkawi dimajukan oleh Mahathir.
Ahli Parlimen Langkawi pada masa ini ialah Datuk Nawawi Ahmad.
Pada pilihan raya umum 2013, beliau yang merupakan bekas jurutera memenangi kerusi tersebut dengan 11,861 undi majoriti mengalahkan calon PKR, Ahmad Abdullah dan pencabar bebas.
Walaupun berhadapan tugas sukar, HARAPAN berharap Mahathir dapat menjana tsunami Melayu, bukan sahaja di Langkawi, tetapi seluruh semenanjung. - mk
Dedicated to 505,000 who did not
The front is the national seat number, the seat name, and the number of votes lost(did not vote)...
003 Arau loses 1371 [5564]
012 Jerai loses 1196 [9796]
018 Kulim BB loses 1871 [8378]
026 Ketereh loses 974 [8491]
029 Machang loses 805 [7982]
053 Balik Pulau loses 1539 [5932]
058 Bagan Serai loses 1140 [8479]
061 Padang Rengas loses 2230 [4328]
067 K. Kangsar loses 1082 [5332]
078 Cameron Highland loses 462 [5232]
089 Bentong loses 379 [9763]
090 Bera loses 2143 [8167]
092 S. Bernam loses 1890 [5612]
093 Sg. Besar loses 399 [5156]
096 K. Selangor loses 460 [6824]
118 Setiawangsa loses 1390 [9579]
119 Titiwangsa loses 866 [9769]
140 Segamat loses 1217 [7202]
142 Labis loses 353 [5736]
144 Ledang loses 1967 [8968]
146 Muar loses 1646 [7316]
158 Tebrau loses 1767 [10728]
159 Pasir Gudang loses 935 [12604]
168 Kota Marudu loses 842 [9120]
177 Beaufort loses 672 [4148]
182 Pensiangan loses 1744 [4815]
Take a look at Bentong. Losing 379 votes, unfortunately, right? Because 9763 people did not vote.
Look at Cameron Highland. Losing 462 is a pity. Because more than 5,000 people did not vote.
Pasir Gudang is even more. Lose 935, twelve thousand people did not go to vote.
Titiwangsa, lost 866, more than 9,000 people did not go to vote.
Labis lost 353. More than 5,000 people did not vote.
In order not to let the government continue to rule over this land, it is a left one 300, a right one 300, and we will be successful. As long as Pakatsn Harapan wins over the 26 marginal Parliament Seats, we will be successfully change the government.
To tell the truth, there are always thousands or tens of thousands of people in each of our constituencies.
*At this critical moment, a pessimistic brain has determined that "I'm losing, I don't want to go home to vote so hard" and give up. Voted. So don't let this regret this year and continue to perform again, so trouble everyone's help*.
Share out to see friends and family in other people's hometown. - steaduyku47
Oleh itu...
The Malaysian election issue
no one can afford to ignore...
With official campaigning for Malaysia's May 9 general election not due until the end of April, there are few clues available on the trump cards Prime Minister Najib Razak and his chief rival Mahathir Mohamad are likely to wield in their final bid to sway swing voters.
But one thing is clear: the country's rising cost of living and the future of the country's three-year-old goods and services tax (GST) will be among the hot-button topics that will occupy centre-stage when both sides take to the 11-day hustings.
Recent This Week in Asia interviews with voters and veteran political observers, along with comments on social media and the findings of a nationwide survey by the independent pollster Merdeka Centre, all point to a consensus that the election will be centred on the economy.
A statistically representative Merdeka Centre poll last November showed 72 per cent of voters viewed economic issues as their foremost concern.
The survey of 1,203 people found 15 per cent skipped meals because of overstretched budgets, and some four out of 10 respondents deferred paying or were unable to pay electricity and phone bills on time.
Online, it has become commonplace for dissent against Najib to be linked with the twin grouses over GST and cost of living, rather than the 1MDB corruption scandal once deemed his definitive Achilles' heel.
"The [cost of living] grouses are real and not unjustified … it is backed by the data," said Muhammad Abdul Khalid, an economist with the Malaysian research firm DM Analytics.
Early moves by Najib's Barisan Nasional coalition show it is well aware of these grievances, even as it points to recent strong GDP growth – 5.9 per cent in 2017 – as evidence that the country is not in the doldrums as Mahathir and his allies claim.
Barisan Nasional's lavish manifesto unveiled last weekend was packed with pledges squarely aimed at the living costs conundrum.
These include a generous one-off increase in the annual cash handout programme for those with low incomes, stiffer penalties against merchants for excessive profiteering, and a 50 per cent hike in the national monthly minimum wage to 1,500 ringgit (HK$3,000).
Mahathir's Pakatan Harapan bloc, meanwhile, is promising a radical and almost immediate remedy to rising costs: the abolition of the GST within 100 days of coming to power.
What do voters think of these competing ideas to solve the cost of living bugbear?
Hana Harun, 64, a voter in the opposition held state of Selangor, holds a dim view on both sides' promise to resolve the problem after the election.
Said the Barisan Nasional supporter: "Even if we support the other side, things will not go back to the way they were. The prices of goods will not immediately become cheap."
Barisan Nasional leaders' frequent visits to her precinct of Lembah Pantai bearing gifts of groceries, and occasional cash handouts were a welcome respite, she said.
Her cynicism was shared by several others, including contractor Murgiah Balakrishnan.
While discontented with rising prices, the father of three said he was uncertain a switch of support to the opposition would yield substantive results.
Cost of living has long been an issue that heats up during Malaysian elections, but observers say this time a confluence of factors have pushed it to the top of the political agenda. These include the implementation of the GST, the ringgit's sharp depreciation following the 1MDB scandal, and tepid wage growth. The GST, however, has emerged as the most convenient whipping boy for cash-strapped Malaysians.
Najib, who is concurrently finance minister, was lauded by international observers when he implemented the sales tax in 2015 as part of urgent measures to wean the country off an overreliance on oil revenue.

The tax was implemented at a time when the price of oil plummeted to around US$40, from the heady days of the early 2010s when it stood at above US$100.
When Najib came to power in 2009, oil revenue made up 41 per cent of total government revenue. That figure now stands at 14 per cent of a 225 billion ringgit budget.
GST, meanwhile, yielded 41.5 billion ringgit in revenue in 2017, or around 18 per cent of total revenue.
These statistics however have little effect on critics who say the GST is being abused by price-gouging merchants, and that it would not even be necessary if Najib's administration was more efficient in curbing revenue losses from corruption.
On the ground, a straw poll on Pakatan Harapan's GST abolition plan yields a mixed bag of results.
Venkata Ramesh, another Selangor voter, conceded that the sales tax was a "good system" but bemoaned poor implementation and inadequate regulation of price gougers.
Ramesh said he was planning to vote for the opposition on account of the ruling party's unsatisfactory stewardship of the economy. Not all share such a critical view of the tax, however.
Malaysian opposition in uproar as Najib's boundary changes 'pocket election' In the upmarket residential district of Damansara, close to Kuala Lumpur, one financial consultant who wanted to be known as Liew lampooned the GST abolition plan, describing the sales tax as a "proper tax" that could pave the way to a reduced salaries tax.
Still, would-be voters such as Liew, as well as big-picture analysts, are unwilling to wager that rising costs alone will determine the course of the election even as it dominates pre-polling day chatter.
Observers say other perennially divisive topics such as the country's decades-old Malay-first affirmative action policy could yet displace cost of living from the apex of the political debate.
"Our surveys regularly show a majority of voters being pressured by cost of living issues," said Ibrahim Suffian, the director of the Merdeka Centre.
But the respective coalitions' economic pledges will only have an effect in moving voter sentiment if their policies on safeguarding "ethnic and regional interests" are also favourable, Ibrahim said.
To the question of whether Mahathir and Najib are likely to follow through with their gilt-edged economic promises if they win, Ibrahim said: "Like many other campaign promises, the ability to fulfil [them] is dependent on facing the realities that come the day after elections." - Kamales Kumarbhavan/Jaipragas,scmp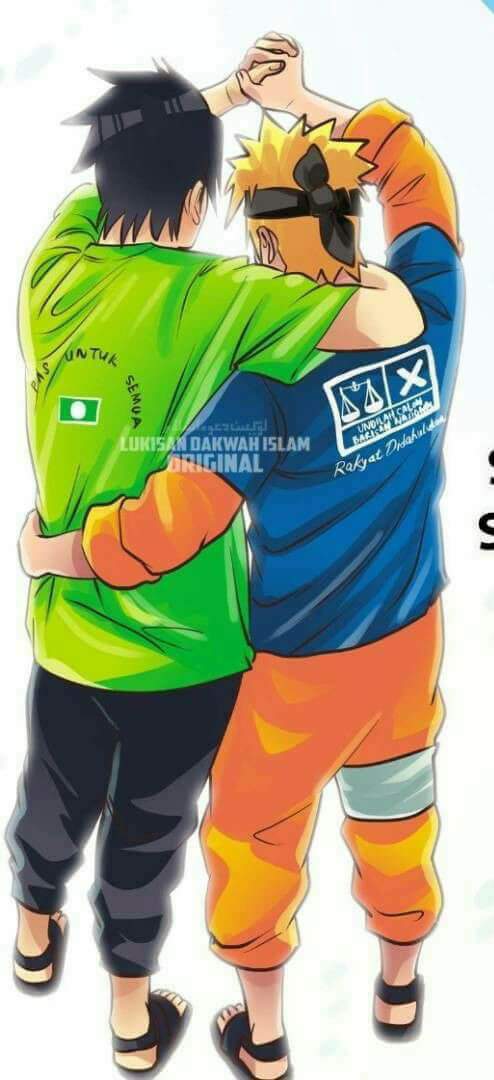 cheers.