"Gambaq you pun depa cuak det ooi"
Kegerunan kerajaan Najib Razak kepada Pakatan Harapan (HARAPAN) semakin jelas apabila satu demi satu sekatan dikenakan ke atas lawan mereka.
Ini termasuk 'mengharamkan' penggunaan gambar Pengerusi HARAPAN, Tun Dr Mahathir Mohamad dari dicetak bersama gambar calon-calon yang bertanding.
Menurut Setiausaha Organisasi DAP, Anthony Loke, pegawai Suruhanjaya Pilihan Raya (SPR) tidak membenarkan calon bakal Perdana Menteri, Tun Dr Mahathir dipapar pada poster kempen HARAPAN.
"Kita juga difahamkan oleh SPR dan kita tanya kepada pegawai SPR umpamanya calon bakal perdana menteri kita Tun Dr Mahathir – adakah gambar beliau boleh dipaparkan dalam poster-poster kita di seluruh negara.
"Jawapan SPR kata tak boleh. Sebab dia kata Pakatan Harapan belum didaftarkan. Jadi pengurusi Pakatan Harapan adalah diharamkan dalam poster-poster pilihanraya.
Cannot use Dr M's posters during GE14...
"Hanya gambar calon saja boleh, dan gambar presiden parti yang bertanding saja boleh," katanya.
Beliau berkata demikian kepada media pada sidang akhbar selepas mesyuarat Majlis Presiden HARAPAN sebentar tadi di pejabat pembangkang di Parlimen.
Anthony berkata, antara alasan yang diberikan adalah kerana HARAPAN masih belum berdaftar secara rasmi dengan Jabatan Pendaftar Pertubuhan (ROS) sebagai sebuah gabungan politik.
"Kita rasakan sesuatu yang tidak patut dilarangkan oleh SPR.
Kita nak berkempen, kita nak memaparkan pemimpin kita, itu adalah hak parti masing-masing. Mengapa SPR nak mengarah? Itu bukan urusan SPR," katanya lagi. – Roketkin.com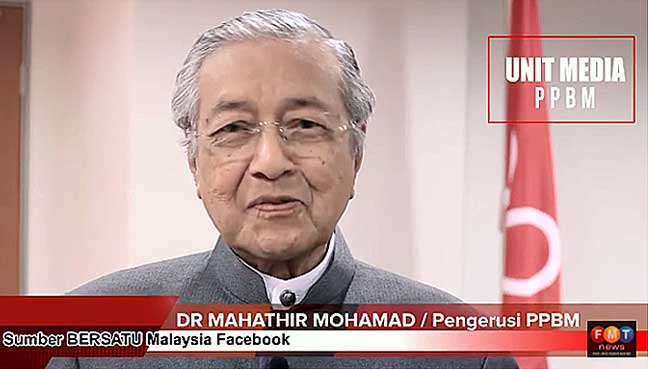 As Malaysia Moves to Ban 'Fake News,'
Worries About Who Decides the Truth...
In highway billboards and radio announcements, the government of Malaysia is warning of a new enemy: "fake news."
On Monday, the lower house of Parliament passed a bill outlawing fake news, the first measure of its kind in the world. The proposal, which allows for up to six years in prison for publishing or circulating misleading information, is expected to pass the Senate this week and to come into effect soon after.
The legislation would punish not only those who are behind fake news but also anyone who maliciously spreads such material. Online service providers would be responsible for third-party content, and anyone could lodge a complaint. As long as Malaysia or Malaysians are affected, fake news generated outside the country is also subject to prosecution.
What qualifies as fake news, however, is ill defined. Ultimately, the government would be given broad latitude to decide what constitutes fact in Malaysia.
"Fake news has become a global phenomenon, but Malaysia is at the tip of the spear in trying to fight it with an anti-fake news law," said Fadhlullah Suhaimi Abdul Malek, a senior official with the Malaysian Communications and Multimedia Commission. "When the American president made 'fake news' into a buzzword, the world woke up."
But members of Malaysia's political opposition say the legislation is intended to stifle free speech ahead of elections that are widely seen as a referendum on Prime Minister Najib Razak, who has been tainted by a scandal involving billions of dollars that were diverted from Malaysia's state investment fund.
"Instead of a proper investigation into what happened, we have a ministry of truth being created," said Nurul Izzah Anwar, a lawmaker from the People's Justice Party and the daughter of the jailed opposition leader Anwar Ibrahim.
An inquiry by the United States Department of Justice found that associates of Mr. Najib had mishandled at least $3.5 billion connected to the 1 Malaysia Development Berhad fund, known as 1MDB. American officials have been working to seize about $1.7 billion in assets and have expanded the scope of their inquiry to include a criminal investigation.
The Department of Justice traced $731 million deposited into bank accounts controlled by Mr. Najib to 1MDB. Mr. Najib, who is referred to in American documents simply as Malaysia Official 1, has said most of the money was a gift from a Saudi patron. Continue reading...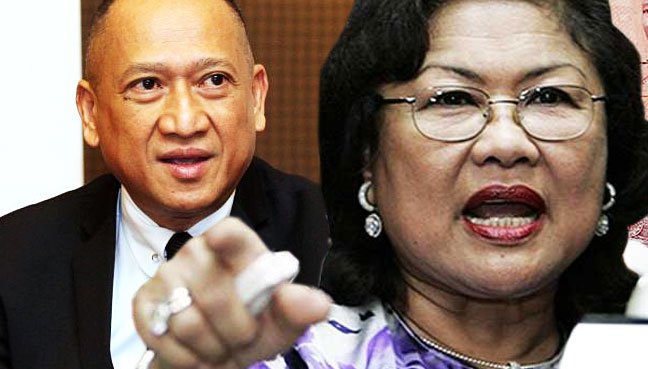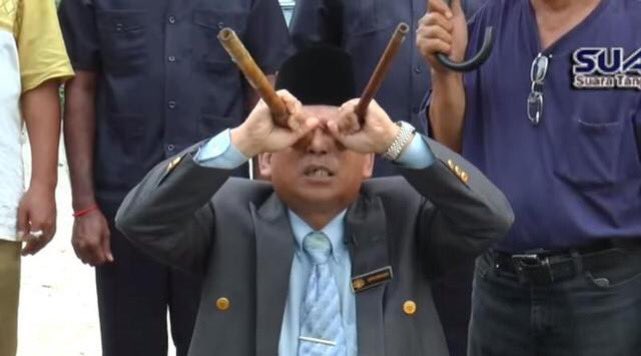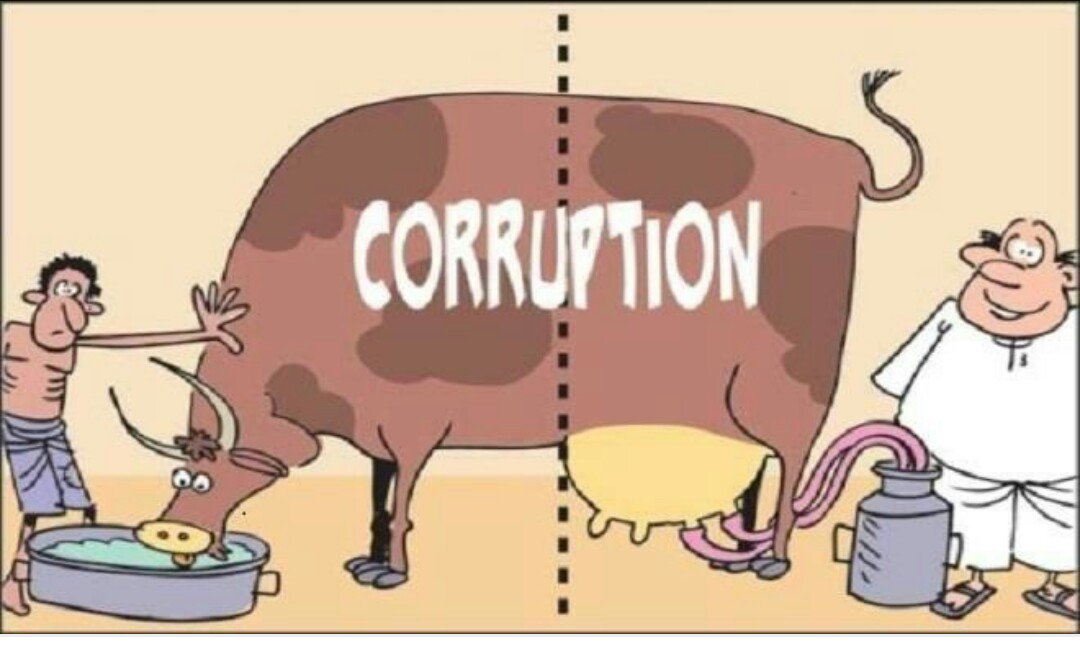 Give me one more term to milk the cow dry.
Let the people slog and suffer to feed the cow, that's not my problem.
Akhirnya kena kencing ngan UMNO...
cheers.