Kisah hidup kami rakyat Selangor yg hidup sederhana. Bagun pagi mandi air percuma lepas tu hantar anak gi sekolah gunakan bas smart Selangor percuma.
Anak balik dari sekolah bagi tahu dia demam bawak gi klinik swasta tunjuk kad peduli sihat dapat rawatan dan ubat percuma setahun RM700.
Balik dari klinik org rumah ajak gi singgah pasar raya katanya barang dapur dah habis bila nak bayar org rumah keluarkan kad kiss terus tak payah bayar dgn nilai RM200 untuk barang dapur tu di tanggung oleh kerajaan Selangor setiap bulan.
Sampai di rumah bukak peti surat bil cukai pintu sampi,bila bukak bil tu tertulis rumh kos rendah di kecualikan bayar cukai pintu bil tunjuk RM0.00.
Selang beberapa minit jiran ketuk pintu bagi tahu ayah nya meninggal dunia,tak perlu risau pasal duit sebab kerajaan Selangor akan beri sumbagan RM2500 kepada rakyat Selangor.
Warga mas yg meninggal dunia tu belum cerita lagi.
Baby lahir di negeri Selangor dapat kad tawas. Bila dah umur 18 tahun tahu2 dalam akaun ada duit RM1500.
Anak muda masuk U dapat lagi RM1000.
Apa2 pun t/kasih pada MB Selangor dan wakil rakyat yg selalu memikirkan nasib rakyat. Syabas dan taniah dari kami rakyat Selangor.
Kami tetap bersama HARAPAN...
Dr M bertanding di Langkawi...
Langkawi,Kedah...
Dr M tried to sell his business
to fund GE14 war chest but...
Dr Mahathir Mohamad said he had wanted to sell bakery franchise The Loaf to help fund his party's election campaign, but could not find a buyer.
"I couldn't find a buyer … and I couldn't support the losses so, I decided to close it down," he was quoted as saying by Singapore's The Straits Times during a walkabout in Langkawi yesterday.
The former prime minister who now heads the four-party Pakatan Harapan opposition coalition, said one prospective buyer had been approached by income tax officers who "demanded that he should pay a lot of taxes".
"This is the way the government pressures people from supporting the opposition," he told the paper.
The Loaf, which opened its first outlet in Langkawi in 2006, ceased operation on Apr 12.
"Thank you very much for enjoying and supporting the Loaf and our breads all these long years. We are truly happy and proud of the fact that the Loaf has been able to contribute to the betterment of quality of breads and bakery industry in Malaysia," said a notice posted on social media last week.
Yesterday, Mahathir denied owning a stake in the business.
"I only have some 200 unit shares with a tobacco company and with PNB which were awarded to me when I launched PNB products (when I was PM), " he had said.
Malaysian lifestyle bakery and bistro The Loaf, owned by former prime minister Tun Dr Mahathir Mohamad, is shutting down after 12 years in business.
Financial advisory and restructuring provider Ferrier Hodgson's liquidator, Andrew Heng, said the owners of the bakery have chosen to wind down the business.
"They are closing down all 12 outlets in the country," he told The Star on Friday (April 13).
The Loaf is run by M&M Consolidated Sdn Bhd, a joint venture between Dr Mahathir and Motoko Resources Sdn Bhd. Dr Mahathir holds a 51 per cent stake in the company.
Mr Heng said the owners of the business felt that it was not possible to continue the business following losses for the past few years.
"Basically it was not possible (to continue). There are just too many similar types of businesses and competitors. They are not doing good enough for profit," he said.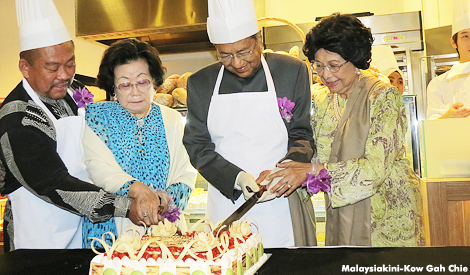 A report in a Chinese daily cited an unnamed director of The Loaf as saying that Dr Mahathir was not a major shareholder of the bakery, but only the founder of the business. The director said a press conference will be organised to clarify matters.
Dr Mahathir's foray into the bakery business started when he used to purchase bread from a bakery in Tokyo called Johan.
After his retirement as prime minister, Dr Mahathir said he wanted to try his hand at business. He decided to go into making Japanese bread as he considered it to be of high quality.
The Loaf opened its first branch in Telaga Harbour, Langkawi in 2006.
Over 12 years, it expanded to 12 branches, including at KLCC, Pavilion and Sogo malls in Kuala Lumpur and Empire Shopping Gallery, Subang Jaya. - the coverage
Warga Klang didaftarkan sebagai pengundi Kamunting...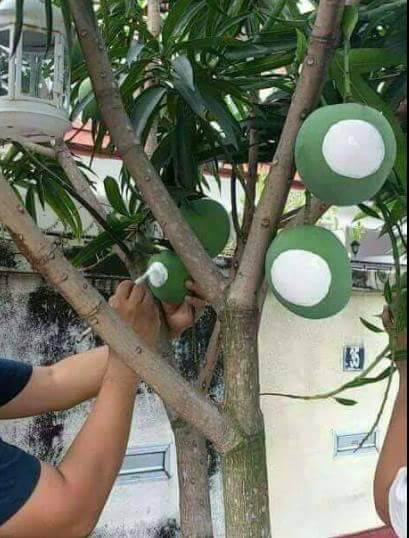 Mempelam PAS,makan masuk syurga...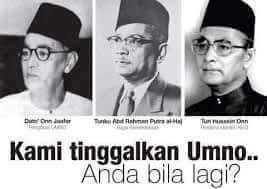 cheers.