Orang Umno dan PAS pun ramai mai dengaq
Mula2 sekali terima kasih kepada pemuda Melayu yang menemui saya di Ceramah Perdana "Mai Dengaq, Balik Habaq" Pakatan Harapan/PPBM di Bukit Jambul, Pendang, Jumaat lalu.
Dengan suara gementar, dia meminta maaf kerana mengganggu saya. Katanya dia ada satu soalan besar yang mengacau fikirannya. Ibunya guru taman didikan kanak-kanak (tadika) Jabatan Kemajuan Masyarakat (Kemas).
Dia berkata, ibunya diberitahu oleh orang Umno sekiranya Barisan Nasional (BN) kalah, Pakatan Harapan (PH) akan tutup Kemas dan kakitangan Kemas akan dibuang kerja.
Saya kata kepadanya, itu tidak betul. Sebaliknya PH akan memperkukuh dan memperluaskan sistem pendidikan - daripada prasekolah hingga ke peringkat paling tinggi - dan menjana lebih banyak peluang pekerjaan bukan membuang orang.
Cerita pemuda itu hanyalah satu daripada pelbagai jenis ugutan dan ancaman yang digunakan oleh Umno-BN bagi menakut-nakutkan pengundi agar tidak berhijrah menyokong PH.
Kalau di peringkat atas menteri memberi amaran dan pengancam kakitangan awam agar terus memperhambakan diri kepada Umno-BN atau menderita hukuman dan deraan, di peringkat bawah pun macam itu juga. Malah lebih teruk.
Bapak-bapak kepala Umno-BN yang bermentaliti kelas "kepala bapak kau" (meminjam ungkapan Perdana Menteri, Perdana Menteri,Datuk Seri Mohd Najib Abdul Razak) tidak lagi membezakan di antara kerajaan dan parti.
Dalam kegelabahan mereka kerana bayang-bayang kekalahan semakin terang, mereka menganggap dan melayan kakitangan awam sebagai hamba Umno-BN dan bukan sebagai kakitangan awam yang ada kehormatan.
Di dalam gelap saya juga dihampiri hadirin yang berkata mereka bersimpati dengan Tun Dr Mahathir dan PH walaupun mereka masih bersama Umno dan PAS.
Saya faham sentimen mereka. Saya dilahirkan dalam keluarga Umnu dan menjadi ahli Umno Bahagian Pendang selama lebih 30 tahun hingga tahun 2015 apabila saya menarik diri secara rasmi.
Saya faham sangat pentingnya afiliasi parti, sama ada dengan Umno atau PAS. Menjadi ahli atau penyokong salah sebuah parti itu adalah sebahagian daripada sistem sosial.
Setiap individu, di saat-saat penting kehidupan dan kematiannya, tidak dapat tidak akan dikaitkan dengan afiliasi politiknya. Si anu itu orang Umno, si polan pula orang PAS.
Di kawasan inilah, dalam pilihan raya umum (PRU) 1969, kempen mengkafirkan orang Umno oleh PAS memberi kesan besar Umno apabila wakil rakyat Perikatan masa itu, Dr Mahathir kalah kepada calon PAS, Haji Yusof Rawa. Baca seterusnya...
Negara terus maju kalu tukaq gomen,tapi
akan hancur kalu kleptokrat terus berkuasa...
Negara akan lebih maju jika bertukar kerajaan pada Pilihan Raya Umum ke-14 (PRU14) melalui pelbagai dasar merakyatkan ekonomi dan kebajikan dan hanya akan 'hancur' jika terus diterajui pemimpin kleptokrasi kata Setiausaha Organisasi DAP Selangor Eddie Ng Tien Chee.
Beliau berkata demikian mengulas ucapan Perdana Menteri Datuk Seri Najib Razak dalam lawatannya ke Sabah baru-baru ini yang dilaporkan berkata negara akan hancur sekiranya 'silap' menukar kerajaan.
Dakwaan tersebut kata Eddie bukan sahaja tidak benar malah menghina rakyat Malaysia kerana beranggapan seolah-olah rakyat seperti 'katak di bawah tempurung'.
"Perkara ini bukan sahaja tidak benar malah ia merupakan satu penghinaan terhadap rakyat jelata seolah-olah mereka katak di bawah tempurung.
"Ini adalah kerana Negeri Selangor dan Pulau Pinang yang telah bertukar kerajaan sejak 2008 bukan sahaja tidak hancur tetapi semakin maju," kata Adun Balakong itu dalam kenyataan.
Menurutnya, rakyat di kedua-dua negeri ini telah menikmati lebih banyak manfaat di bawah pentadbiran kerajaan impinan Pakatan Harapan berbanding BN.
Kenyataan Najib itu katanya hanya menunjukkan Barisan Nasional (BN) semakin tidak dapat menyembunyikan ketakutannya tewas dalam Pilihan Raya Umum ke-14 (PRU14)
"Apa yang Najib katakan adalah tidak benar sama sekali.
"Malaysia tidak akan hancur jika bertukar kerajaan malah ia hanya akan hancur jika dipimpin oleh kleptokrasi," katanya lagi. –Roketkini.com
On January 31st 2018, there will be an eclipse of the moon (?? because the earth will come between the moon and the sun). This will also be a super blue moon and a blood moon - so three in one. This event only happens like once every 150 years or something. There is some wonderful yet simple science about this, do read on.
Hindu temples all over the world close during any eclipse. January 31st will be no exception. Well except for just one temple - the MIC controlled Batu Caves Temple in Kuala Lumpur. Hindu cosmologists say that during the eclipse 'bad radiation' is emitted (from the moon??) which is harmful to humans. This is their belief.
This year, January 31st coincides with Thaipusam and the Batu Caves Temple has announced that they will be the only Hindu Temple in the world that will remain open. Wow !!
All other temples will be closed, including the famous Waterfall Road Temple in Penang, Sri Subramaniya Swami Devasthanam (Temple) in Sungai Petani, Kedah, two important locations for Thaipusam, temples in Singapore, India also close during lunar eclipse.
However ceremonies at Batu Caves on Thaipusam would proceed during eclipse raised controversy among Hindu community.
Why is the Batu Caves Temple 'committee' insisting that they remain open? This is what the really slow and dunggu local media never ask and write about.
I think it is because of money. Thaipusam is big business for the shops and stalls that will be selling religious items, T shirts, food, drinks etc. It is most likely that the Batu Caves temple committee has already made its money from selling slots for traders to open their stalls and shops. And the 'slots' would also have been 'transacted' to secondary buyers (traders). Much money must have changed hands.
So they cannot shut down the temple (and Thaipusam) for the eclipse. People have paid money (or received money - as the case may be) for trading slots. Now here is some science about that blood moon, super blue moon and eclipse that will take place on Jan 31st.
The event on Jan 31st combines three phenomena at the same time - a once in 150 year occurence. -
A blood moon, a super blue moon and a total lunar eclipse.
There will be a massive moon - a supermoon in the sky. The moon will be 14% larger and 30% brighter than usual. A supermoon occurs when the moon is at its closest approach to the earth or the PERIGREE (because the moon's orbit around the earth is an ellipse - oval shaped).
The second part of the rare event is the Blue Moon. Its called the Blue Moon because it is the second full moon of this month, nothing to do with the actual color of the moon. Then the blue moon will coincide with a total lunar eclipse. This total lunar eclispe is also called the Blood Moon. It occurs when the Earth sits between the Sun and the moon.
Why is it called the Blood Moon? The sun's light passes through the Earth's atmosphere where most of the blue light is filtered away. Only the red light from the Sun's spectrum passes through the atmosphere and falls on the moon, giving the moon a "blood red" appearance.
These three events will coincide on January 31 in one amazing celestial sight. The last time this event happened was 150 years ago in 1868.
We are facing our 14th General Elections this year - the year of the Blood Red Moon, the Super Moon and a lunar eclipse - all three in one.
The BN is going to get kicked out. There will be absolutely NO troubles. Dont worry folks. We will just kick out the crooks. Have faith in ourselves ok. The good and the righteous always come out winners.
Long ago in Penang my friends and I used to go watch the Thaipusam fun at Waterfall Road. It was really loud, full of colour, music and sounds. All Malaysians should really go and watch the fun. It should make you a more "wordly" person.
The Super Moon is good for fishing, plus super high tides. So coastal folks beware.The Blood Red moon will be an awesome sight.The lunar eclipse will also be awesome.These are natural phenomena. Take pictures folks. - ostb
Trump's Massive Tax Cuts Working Wonders For US Economy Already. US President Donald Trump's massive tax cuts will put more money in the hands of the American people, US companies and the private sector. They will know better what to do with that money. For starters US giants like Apple, AT&T, Comcast, JetBlue and Wal Mart are handing out bonuses to their employees. Apple has 100,000 employees.
Why do human beings pay taxes? It is just like paying your Maintenance Fees for your condominium. Taxes are just an organised method of collecting our own money to be used for our own benefit. Here comes the crunch. How do we know the taxes will be used by the "tax collectors" for our maximum benefit? What is the guarantee that our taxes will not be stolen? As is happening here in Malaysia.
In Scandinavia (Norway, Sweden, Finland, Denmark) the people have the highest trust in the world in their governments. That is because their democracies are highly educated and mature. The government there is really of the people, by the people and for the people.
Scandinavians happily pay the highest taxes in the world (up to 60% in some cases). If they decide to collect higher taxes, then their people will all pay higher taxes. Because they have faith that their governments will spend the tax money for the maximum benefit of the people.
In Scandinavian countries, every government project and contract is listed in detail on some website, including who won the contract, how much money is involved, who are all the other bidders etc. They are as transparent as they can be.
Their governments use the tax money on public housing, health, schools, universities, education, public transportation, sewerage and sanitation that is not only largely free (because the people have already paid for it via taxes) but it is of the highest quality in the world.
In Scandinavian cities people drop their garbage into 'underground' vacuum chutes near their houses. The garbage is moved to somewhere else by pneumatic air pressure, processed underground and stored. Garbage trucks come by and remove the processed and 'packed' trash. Super clean, no smell, out of sight and super efficient. It improves their environment and increases their property values. I saw a similar system in Rome, Italy but they used underground conveyor belts to move the garbage away to a central location nearby. Here is a video from Stockholm, Sweden.
In the US traditionally they have less government. The American people have no government hospitals (except for Veterans Hospitals) no government schools or universities. There are no government owned airlines, trains or banks. They are almost completely private sector driven.
In other words the American people can take care of themselves. They can provide their own public goods and public services without the help of the American government. They really do not need big government. So Donald Trump is of the view that the US government need not collect so much taxes. It is better to return the money to the American people who will know how better to spend their own money.
And it looks like this is happening. Apple will be moving back billions of US Dollars into the US to build a new data centre, new technical support campus etc which will create 20,000 new jobs. Amazon is setting up a second super gigantic logistics centre (possibly in Washington DC) which will create 50,000 new jobs.
In Malaysia the people already pay income taxes.The companies pay corporate taxes. On top of that there are many import taxes, excises and duties. Then there is sales tax. Now they have added GST on top of everything. It is just tax, tax, tax...
If you impose GST, then reduce the income and corporate taxes.
If you impose import taxes, cut the corporate taxes.
If you have import duties on cars, abolish the road taxes.
If you cut the subsidies, then cut the income and corporate taxes.
What I mean is if you increase one tax here, then cut some tax somewhere else. If you have cut the subsidies, then cut the taxes also.
What is happening is the kleptocratic gomen is now collecting SO MUCH REVENUE, from GST, income taxes, corporate taxes, import duties PLUS the gomen is saving so much money from cuts in subsidies. They are saving BILLIONS.
So where is my pneumatic vacuum operated trash collection system? Where is my medicine from the gomen hospital? The gomen hospital tells you to buy your medicine from the private pharmacy.
Where I live now there are no land line or fixed line telephone connections. 'Tidak ada peruntukan' says Telekom. I dont even have Astro connection. Yet there is a Tesco within walking distance of my house.
Not only in Kelantan but in large parts of Pahang there are no water connections. So where is all our money going ? What are they spending it on?
Obviously the Malaysian gomen is a retard when it comes to managing public money. In situations like this, it is better to cut taxes. Just give their money back to the people. The people will do a better job of providing for their own public goods and public services. They can take care of themselves better than the gomen.
The gomen has been stealing money to sustain its own leaders, their cronies and their corrupt patronage systems through wasteful and useless spending. That is what they have been doing. When you suck out so much from the people and from the economy, something else has to collapse somewhere else. The people are getting poorer. Or large sections of the people are getting poorer. - ostb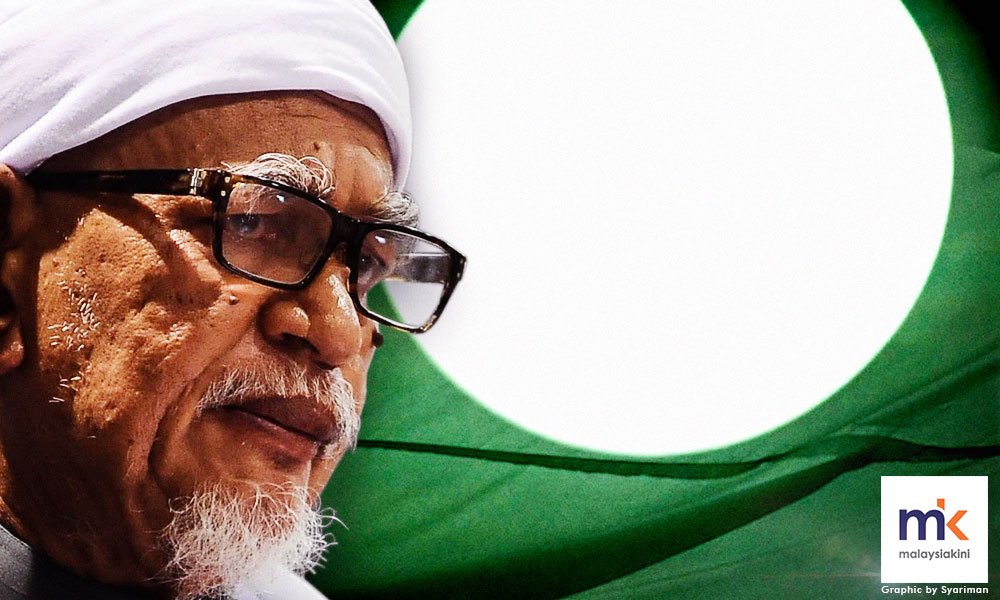 PAS khianati kerajaan Selangor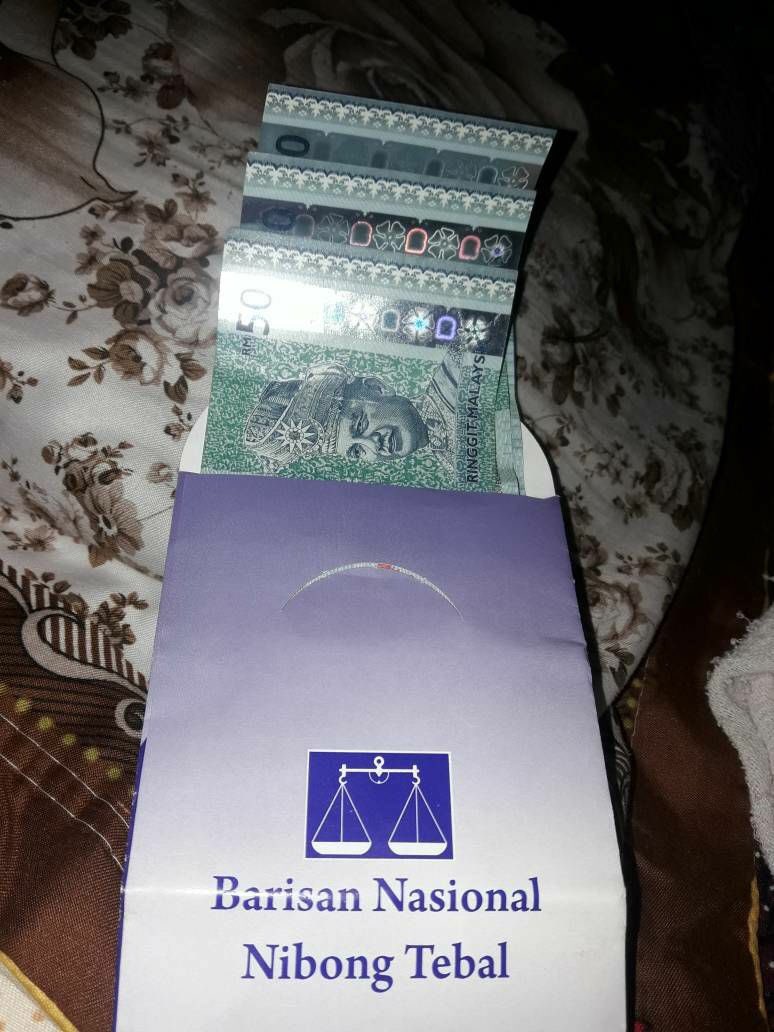 Bagi warga Nibong Tebal depa bagi hangpa telan
Bila mengundi "Undi Pakatan Harapan"...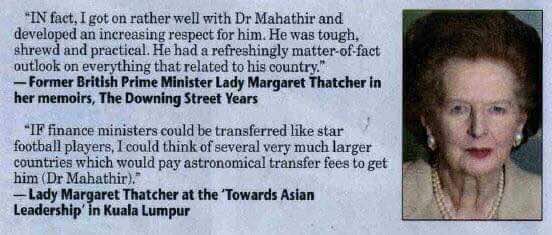 The late former UK PM Margaret Thatcher had very high regards of Dr. Mahathir.
What about the present PM?...
cheers.