Retired teacher Raof Husin told "Rise of the Ummah Convention" here, that the govt had constitutionally bound to limit study aid to Bumi students. He asked the govt to end federal scholarships for minority to uplift Malay supremacy ahead of 14th general election.
The will of six late Malay Rulers during negotiations with British
govt must uphold Article 153(1)Bumiputera Special Privilege in education.
Article 153 states YDP Agong's prerogative to reserve scholarships, civil service positions for Bumi community.Raof's group is against scholarships based on merit...
Kepada sahabat2 di UMMAH, MTEM dan lain-lain. Masalahnya bukan di pihak minoriti. Masalahnya dengan pihak Melayu dan Islam. Kita lihat umat Islam sedunia dulu. Di seluruh dunia ada dua kategori umat Islam.
Pertama sekali adalah kategori umat Islam yang hidup susah, papa kedana, tidak cerdik, kurang pandai, bergaduh, berperang, berselisih, tergelincir akidah (pada pandangan mazhab lain). Kategori umat Islam ini menghuni kesemua negara Islam yang menjadi ahli OIC. Malaysia pun ahli OIC.
Kedua adalah umat Islam yang hidup senang lenang, mewah, kaya raya, cerdik, terpelajar, pandai, hidup aman antara berbagai jenis mazhab dan aqidah yang berbeza (shiah, sunnah, sufi, tasawuf, salafi, wahabi, tablighi, ahmadiyah dan lain-lain). Kategori umat Islam ini menghuni negara-negara kafir (atau negara bukan Islam) seperti Australia, New Zealand, Canada, Denmark, England, France, Finland, Germany, Holland, Ireland, Singapura, China, Taiwan dan sebagainya.
Kalau tidak kaya macam orang bukan Islam pun, sekurang-kurangnya umat Islam di negara kafir ini hidup aman sesama banyak mazhab yang berlainan. Contohnya tidak ada kes orang ahlul sunnah dan salafi berperang dengan orang syiah atau ahmadiyah di Canada, Amerika Syarikat, Australia, England atau Perancis - walaupun terdapat berjuta penduduk Islam di negara itu.
Sedihnya umat Islam yang hidup paling aman, kaya dan selesa terdapat di negara kafir. Contohnya di Singapura peratusan umat Islam yang memiliki rumah kediaman yang moden dan selesa adalah antara yang paling tinggi bagi umat Islam sedunia. Hampir 95% keluarga (household) Melayu Islam di Singapura memiliki rumah mereka sendiri. Dan rumah mereka adalah cantik, bersih, dalam persekitaran yang sangat tersusun dan selamat.
Kita bandingkan keadaan ini dengan negara kita Malaysia di mana orang Islam makin susah untuk memiliki rumah sendiri walaupun di pekan atau kampong asal sendiri. Bagi mereka yang mempunyai tanah sendiri di negeri Perlis, untuk menyiapkan rumah empat bilik (mengupah kontraktor sendiri) memerlukan kos pembinaan hampir RM200,000. Berapa ramaikah umat Melayu di Perlis yang mampu belanja RM200,000 ataupun layak diluluskan pinjaman RM200,000 daripada bank?
Jika membeli rumah daripada pemaju atau developer akan melibatkan belanja yang jauh lebih tinggi. Rumah teres dua tingkat di Kangar dijual dengan harga RM350,000.
Tambah lagi di Singapura tidak berlaku sebarang persengketaan antara mazhab yang berlainan seperti ahlul sunnah, shiah, salafi, wahabi, ahmadiyyah, tabligh, tasawuf dan lain-lainnya. Semua mazhab dibenarkan mengikuti kepercayaan mereka tanpa diganggu atau menganggu mazhab yang lain.
Lebih baik bagi umat Islam sedunia berhijrah saja ke negara kafir seperti Australia, Singapura, Amerika dan Kanada untuk menikmati hidup yang lebih selesa, kaya dan selamat.
Akhir kalam tidak perlu lah saya mengulas panjang berkenaan penolakan meritokrasi. Sahabat di Ummah boleh menolak meritokrasi tapi akibatnya ialah anak anda akan jadi bodoh. Ini sudah confirm. - ostb
We refer to the Malay Mail Online report on 13 Jan 18, 'In fiery speech, cleric tells forum only Malays fought invaders, communists'. It was reported that Ismail Mina Ahmad, the chairman of the Ummah, an umbrella group for Muslim organisations, asserted that only the Malays had battled the communists. He also said that only the Malays fought against the British and Japanese. The other assertion by the chairman of Ummah was that outspoken minorities (referring to non-Malays) posed a danger to the position of Islam in the country and Malay political rule, aiming to usurp power, and even want to be a prime minister.
Persatuan Patriot Kebangsaan (Patriot) is not in any way angry with Ismail Mina Ahmad (above), as what he purportedly said did not reflect on himself as a person well versed in current affairs and history. Being elderly and a vulnerable person, others could have easily manipulated him with sentiments relating to religion and race, especially with the general election looming and all kinds of underhand tactics would be employed. A cleric and an elderly person is usually one with wisdom, promoting love, peace, understanding, and compassion. Certainly not promoting hatred.
Patriot is very disappointed with those who sponsored Ummah in their forum that peppered with hate speeches and distorted historical facts. At a time when our economy is facing so much of uncertainty, a stagnant growth since 2016, government debt at 53.2% to the GDP, 1MDB debts to be paid, 50,000 to be out of jobs this year; any action that causes disunity will do a disfavor to our nation and society.
Ignorance breeds contempt if allowed unchecked. Patriot has to repeat here what we mentioned before. Since the pre-independent years, through the first and second emergencies, from the early years of the Home Guard, Templer's Super 12, the Federation Regiment, the Congo peace keeping mission, the Confrontation, the urban communist terrorism, jungle warfare in Peninsular Malaysia, Sabah and Sarawak; the non-Malay officers and men, which included Chinese, Indians, Sikhs, Orang Asli, Ibans, Dayaks, and Kadazans; fought gallantly alongside their Malay brothers-in-arms. In the Air Force, numerous non-Malay pilots flew their helicopters in dangerous mission for supplies and evacuations, and enemies shot at their aircrafts.

These officers and men had their share of casualties and also their much-deserved share of gallantry awards. In addition, the much cherished success of our security forces against the CPM insurgents and urban terrorists was to a large extend attributed to the many dangerous and highly classified covert operations of the police Special Branch and military intelligence, many of whom were of Chinese ethnicity.
The CPM (Communist Party of Malaya) was not totally ethnic Chinese. The 10th Regiment of the CPM was predominantly ethnic Malays, whose leaders included Abdullah CD, Rashid Mydin, and Samsiah Pakeh. Furthermore, terrorism and savage killings committed by the MPAJA (Malayan People Anti-Japanese Army) after Japan had surrendered, and who later took up arms against the British, were based on ideology, and not racial. Distorting history to suit one's political purpose and instill hatred towards non-Malays is totally irresponsible.
Patriot calls upon the Ministers of Defence and Internal Affairs to set the record straight regarding the different ethnic groups participation and serving our country combating against our nation's enemies and the communist insurgents. Similarly the Chief of Armed Forces and the Inspector General of Police have to openly state the same. The chief of the Armed Forces Religious Corps (KAGAT) needs to also make a statement to guide other clerics against deviant teaching.
We have to remember those who have once served our King and country with valour. Those men comprising different races, their heroic and valiant deeds, their sacrifices must never be forgotten. Keeping quiet to such distortion of facts is not an option. It is abdicating leadership responsibility.


BG Dato Mohamed Arshad Raji

President, Persatuan Patriot Kebangsaan




Ismail Mina and the Ummah folks do not read English. So unless you release another statement in Malay, they will not know what you are saying. The Minister of Home Affairs and the Minister of Defense may not know what is the meaning of Home Guards, who is Templer or what is the Super Twelve? So we are really barking at the wrong tree here also.


This is evidence of a total failure in our education system especially the teaching of history in this country which seeks to wipe out the memory of anything that is not Malay or Muslim.
Hence it was not the 8th Indian Infantry Brigade of the 9th British-Indian Infantry Division, the 3/17th Dogras in battalion strength and the Rajputs who were the first to be killed (tumpah darah) defending Malaya from the Japanese on the beaches at Pantai Sabak in Pengkalen Chepa (Kota Bharu, Kelantan) on the morning of December 7th, 1941. All that can be ignored.


A community which denies history, especially its own history, will live by myths, its own myths. It will become not relevant to reality.

- ostb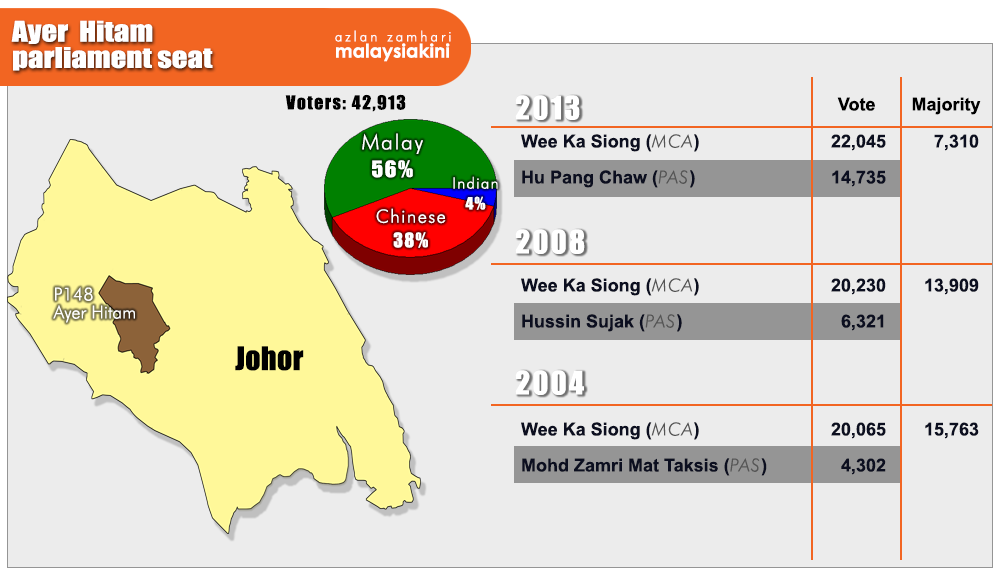 Battle for Ayer Hitam begins...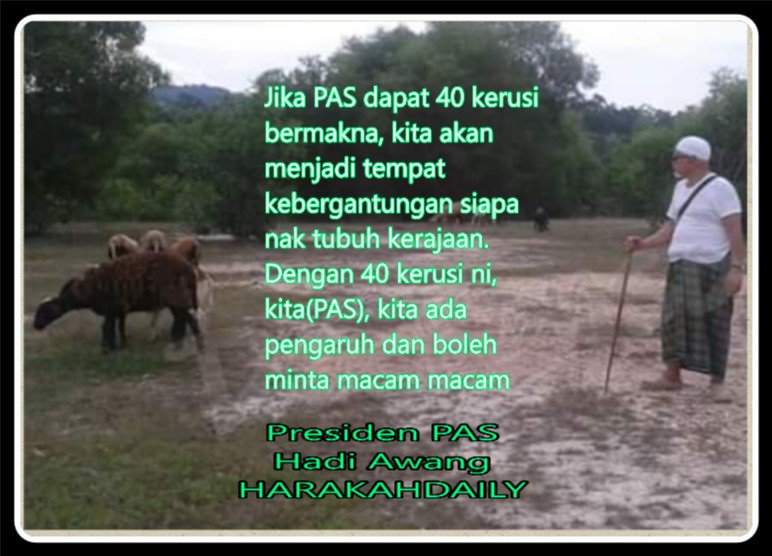 Pikiaq mai deposit kerusi parlimen RM10,000 x 130 kerusi dah lebih RM1 juta jumlahnya,wow! parti Pak Lebai banyak duit sekarang. Dulu dok edar tin milo setiap ceramah kutip derma. Depa la ni ada sugar daddy kot yang akan sponsor semua. Tau dak sapa? Kalu dah tau hebahlah kat orang ramai...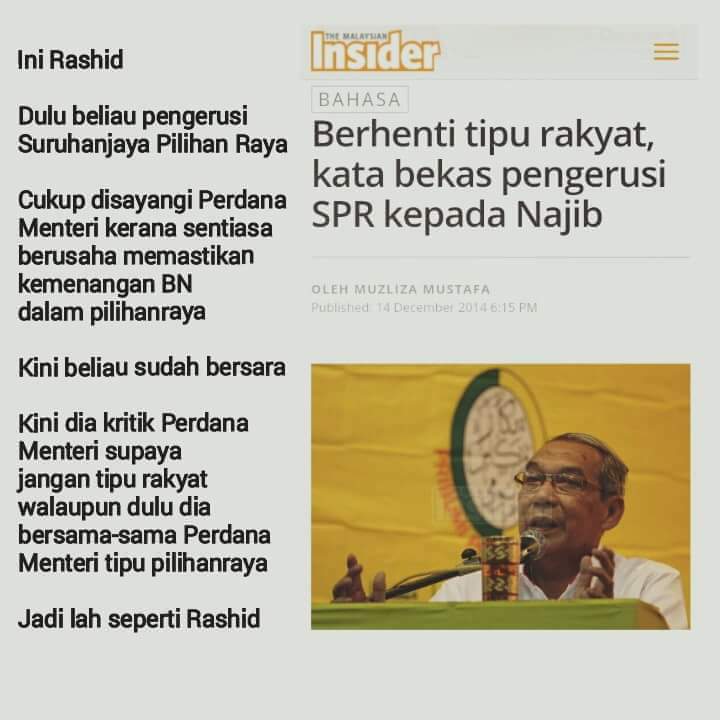 PAS lahir dari perut UMNO
perangai cam UMNO sekarang...
cheers.