Pemimpin mcm ni mmg bangang. Dahlah semua mereka hidup cukup mewah, rakyat marhean nak dpt rumah mampu milik pon kena peras ugut. Masa dah berubah. Dulu mungkin rakyat kena tunduk pd penjajah zalim. Selang 4-5 thn skali, rakyat akan menjadi bos menuntut keadilan dlm PRU.Ko tggu.

- Chris Lim


Mengapa semasa berkuasa dahulu tidak dilakukan? Yang ada hanyalah "ISTANA" Khir Toyo. Sudah-sudahlah Noh, carilah jalan lain untuk menawan hati Rakyat Selangor, saperti memberi sepasang kambing untuk orang-orang kampung. Kalau membiak dapat juga hasil. Yang tak ada kerja tu bolehlah buat over-time dengan mencuri kambing-kambing tersebut.

- Sa'adun Sulaiman


Saya fikir org Selangor semua bijak2..mereka takkan bagi lagi peluang pada UMNO..sudah terlalu byk pimpinan UMNO sblm ini mencuri duit rakyat Selangor..satu persatu menteri UMNO seblm ini mengaut kekayaan selangor..

- Azemi Bin Mamat


Jagan terperangkap dgn Noh udang ni..otak dia DNA udang byk.pandai putar belit..utk menang PRU14 nanti bermacam helah nak menipu.dpt kuasa dia belasah rakyat nnti..

- Thomas Bani


Cakap seribu janji..tunainya tidak..segala cakap dan janji dari menteri UMNO/BN tak boleh dipercayai...

- Mohd Noorwawi Ismail


PENIPU..apa citer Rumah PPR di Sg.Besi janji sewa beli..dah bertahun2 duduk sampai sekrng mana ada kerajaan jual..masih kekal sewa ja sehingga sekarang puiiii.

. - Papa Wan


As usual b 4 election will promised 100 things after election it will be nothing

- Alicia Sum
Penang was lashed by the tail-end of Typhoon Damrey that hit Vietnam in early November. Although the intensity was nothing compared to what was experienced on the Indo-Chinese shores, it caused enough damage to warrant the evacuation of victims from inundated areas.
Incessant rain right from Saturday, November 4 to Sunday, November 5 blighted many areas on the island and the neighbouring mainland. Kedah and parts of Northern Perak were not spared either.
My brother, who lives in Bayan Baru, texted, saying that his porch was under water. Another hour of deluge would see him and his family of two scurrying upstairs for dear life. Luckily, it did not happen. Removing the carpets and his precious collection of silverwares and knick-knacks, acquired during his 10-year stint abroad, would be uppermost in his mind, and at his advanced age it is almost impossible. We heaved a sigh of relief upon learning of his escapade.
Although many harboured thoughts that the DAP-led state government would collapse under pressure following the October 21 landslide in Tanjung Bungah which killed 11 construction workers, Chief Minister Lee Guan Eng took everything in his stride. He was in the thick of action visiting one stricken area after another.
Seeing the futility of the situation he called Deputy Minister, Zahid Hamidi in the wee hours of Sunday morning, November 5 and sought his help to deploy the army for relief efforts. Troops from the Malay battalion at Sungai Ara Camp were first on the scene assisted by soldiers from the state Territorial Regiment located at Peel Avenue. Personnel from the 6th Royal Armour Regiment in Sungai Petani joined in much later. The arrival of troops on the scene provided a much-needed relief to an anxious Guan Eng who had spent a sleepless night trying to manage things.
An infantry battalion is equipped for flood relief operation as this is part and parcel of its role during peacetime. The battalion's assault pioneer platoon has the resources to do just that. Based on the equipment table we had then (it hasn't changed much today), the platoon has eight assault boats and eight 45-horsepower outboard motors.
The rugged flat-bottom lightweight aluminum-cast boat can take ten fully equipped soldiers and travel over water easily. This mode of transportation was popular during riverine operations in Sarawak, especially around Sibu, Sarikei, Binatang, Kanowit and Katibas along the Rejang River. During my time in the service I was directly involved in flood-relief operations in Sabah and Sarawak. I am quite familiar with how they are organised and executed. But they were nothing of the scale experienced in Penang Island early this month.
The fact that leaders, on both sides of the political divide, were prepared to set aside their differences for a common cause was commendable. This goes to show that working hand-in-hand is never difficult if the end results are for the common good of the rakyat. It is the few black sheep that is giving the country a bad name. The notoriety of Jamal Yunos (Jamal Jamban) is well known to all. This Umno kingpin from Sungai Besar, Selangor, the self-appointed leader of the infamous Red Shirts, a band of hooligans whose only mission is to create trouble for the opposition parties, is a case in point.
One former soldier who goes by the moniker "Ali Tinju" is another of these ruffians. Mohd Ali Baharom claimed himself to be the president of the Armed Forces Veterans Association, a dubious organisation without much substance and depth. Ali Tinju's butt-dancing routine in front of social activist Ambiga's house on May 18, 2012 was condemned by many. Not much of Ali Tinju is heard of these days. Perhaps he has run out of ideas on how to annoy those who oppose the government.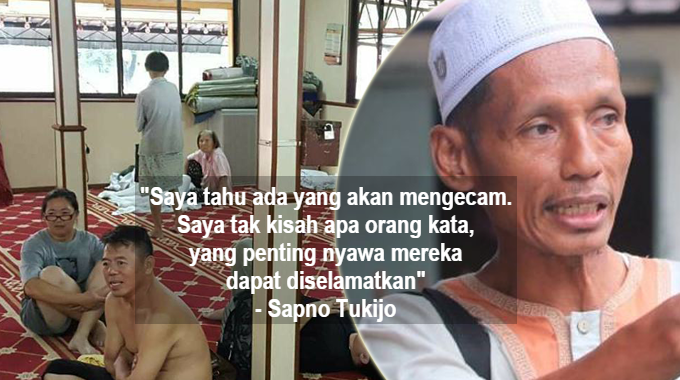 This unprecedented tragedy had brought both good and bad out of ordinary folks. The action of one Sapno Tukijo(pix,above), the bilal (muezzin) of the surau (prayer house) in Taman Free School is worthy of mention here. He accommodated over 70 flood victims, mostly Chinese, who were displaced by flood waters in the surau hall. This was something unexpected given the nature of race-relationship at this moment in time.
And, of course, there were those who condemned the man for allowing this to happen. One of them, who went on record to register his objection, was Zamihan Mat Zin, the ustaz who was rebuked by the Sultan of Johor for his inflammatory sermons.
State governments had rallied behind Guan Eng and had donated in kind for relief efforts to take effect. A donation drive, launched following the tragedy, garnered over RM2 million in just a couple of days. Selangor gave RM1 million while less-endowed Kelantan gave RM50,000. Perak set aside RM100,000 to buy equipment and goods needed for the clean-up operation. Volunteers, led by Perak Menteri Besar and the Ipoh mayor, were in Tasek Gelugor, Penang on Wednesday, November 10 to supervise relief efforts.
The Metrological Department should shoulder part of the blame for not issuing warning of an impending disaster. According to Guan Eng, a red alert was only announced at 9.30 pm on Saturday, November 4 when the situation was already precarious. The catastrophe was totally unexpected and authorities were caught off-guard.
All said and done, there is still hope for this racially-divided nation to come to terms with reality. All it needs is some level-headed leaders to take the lead. A calamity of this magnitude has brought Malaysians together, something unthinkable a few weeks ago. Hopefully, this will translate to a non-racially polarised Malaysia in the near future. - Fathol Zaman Bukhari
Many things has happened to this country from "Act of God" that is detrimental to the reign of UMNO to the point that it seems a bad joke to involved the name of Allah in regards to disasters and floods that either hit BN or PH controlled states.
BN should have noted those "cues" supposedly but now there is yet another of such "Heavenly warning" to befall this country and as with everything must be related to China nowadays as the regime is concerned.
We are unfortunate enough to be the possible landing spot for a space debris in the form of a China satelite crashing back to earth possibly hitting KL zone and a 100kg space object is no small joke when the force of multiplication of mass and speed is concerned that if it "veered" a few degrees it could hit the lake of Putrajaya and will cause a HUGE tsunami.- f/bk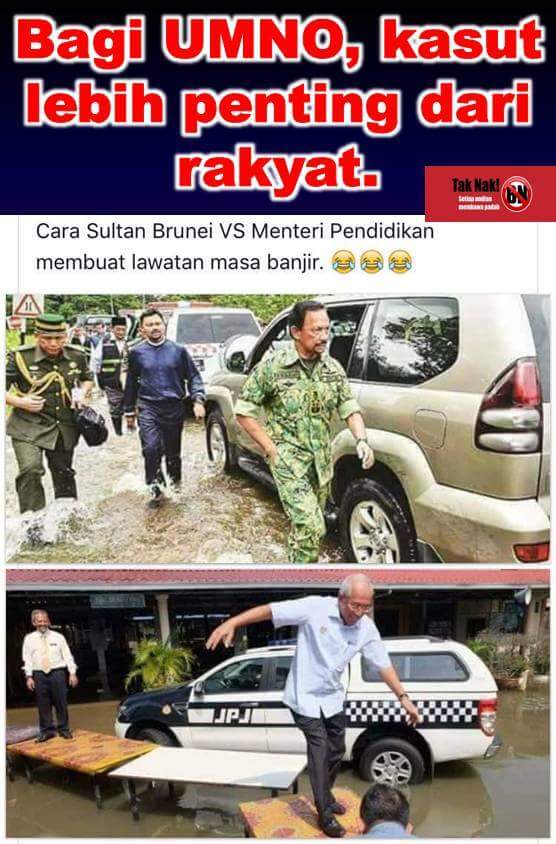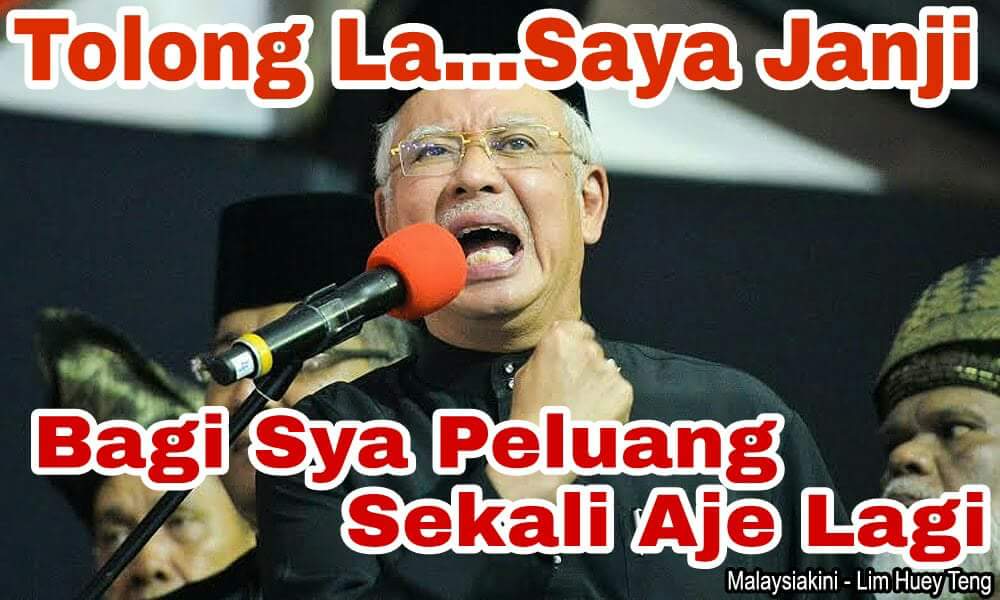 Cermin mata berlogo BN dan NajibRazak luarbiasa kelebihannya,
kalu rabun bila pakai boleh melihat terang dan jelas.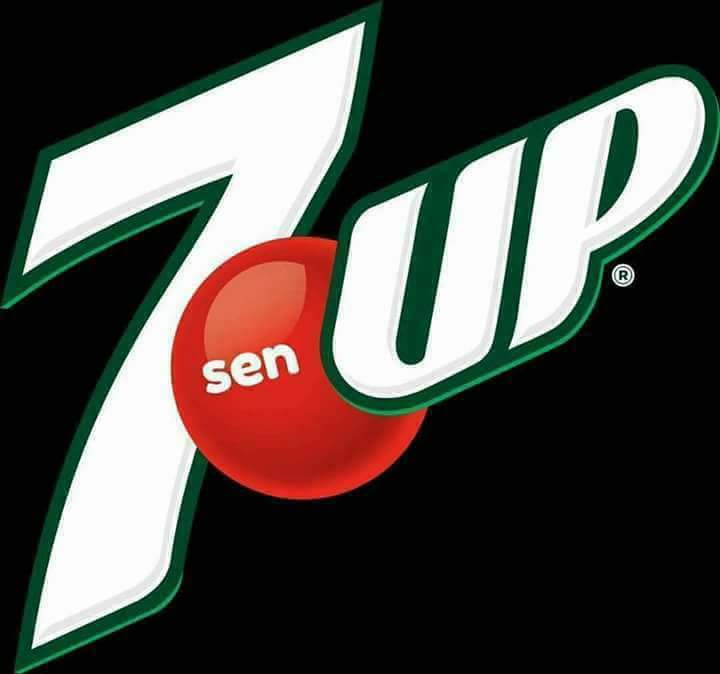 cheers.