Perdana Menteri Datuk Seri Najib dan isteri melawat bekas Timbalan Perdana Menteri Anwar Ibrahim di Hospital hari ini.Ini mencetuskan harapan besar penyokong-penyokong Anwar terhadap kemungkinan Anwar dibebaskan lebih awal atas ehsan Perdana Menteri. Mahathir tak ada kuasa.
Demikianlah hebatnya politik di Malysia sehingga banduan pun boleh menjadi rebutan antara pemimpin politik kerajaan dengan pembangkang.Apabila tindakan Tun Mahathir menerima kembali Anwar yang ditahannya sebagai kawan politik maka penerimaan Perdana Menteri Datuk Seri Naib memberikan pegertian yang lebih luas kerana kesanggupan Perdana Menteri menemui musuh politiknya yang utama menampakan seperti pemulihan persahabaan politik. Siapakahyang akan menang dalam perebuan banduan ini?
Bagaimanapun gambar sensasi ini dengan jelas tidak menampakkan kehangatan persahabatan sebaliknya menepati kata kata "dekat tetapi jauh."
Ini mungkin tidak disedari oleh ramai orang yang hanya melihat luaran tetapi tidak nampak dalaman, kedudukan Datin Seri Rosmah Mansor terpisah jauh dari isteri Anwar Ibrahim, Datin Seri Wan Azizah, dipisahkan oleh katil.
Kenapa Rosmah tidak terus pergi duduk disamping Wan Azizah jika ada rasa persahabatan sejati. Demikianlah sebuah drama politik yang tidak natural, yang penuh dengan kepuraan, yang mudah mengelirukan rakyat biasa. Tetapi demikianlah politik, penuh dengan hipokrasi dan kepalsuan untuk ditonton oleh rakyat.
Nampaknya Anwar sebagai banduan menjadi rebutan politik. Najib juga sanggup melakukan apa sahaja untuk mengekalkan kuasa sekalipun memaafkan Anwar. Mungkin ini diluar jangkaan Mahathir sendiri.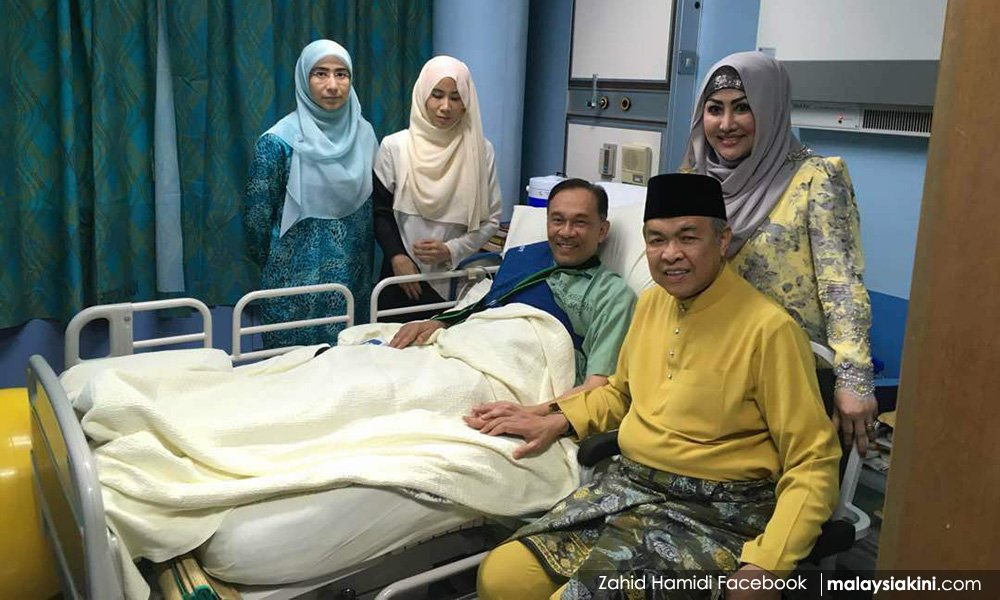 Hayat politik Anwar Ibrahim nampaknya semakin panjang dan suatu pusingan sosio politik yang tak dijangka sedang berlaku. Nilai moral sudah tidak lagi terpakai dalam politik Malaysia.
Jika Tun Mahathir sanggup melakukan apa sahaja untuk menjatuhkan Najib maka Najib juga menunjukkan dengan kuasa yang ada padanya beliau sanggup dan boleh melakukan lebih dari Mahathir untuk mempertahankan dirinya.
Siapakah yang akan menang dalam pertarungan yang terhebat dalam sejarah politik pilihanraya Malaysia? Yang pasti Najib telah melakukan sesuatu yang bukan sahaja diluar perhitungan Mahathir tetapi juga di kalangan rakyat pada keseluruhannya dan banduan Anwar Ibrahim sedang memperhitungkan nilainya yang semakin mahal dalam politik negara - zamkata.blogspot
Setakat melawat untuk tangkap gambaq,nak capai "political mileage" buat apa Jibby? Ia tak ubah apa2. La ni dia terkurung dalam sana pun sebab you Jibby. Bebaskan dia supaya dia kembali kepangkuan rakyat...
Najib lawat Anwar, Anwar nanti.
Madey lawat Najib, Najib lari.
Now suddenly everybody wants to be seen around Anwar Ibrahim. Who next?
Politics Is The Art Of The Possible...
The people here are supposed to be antagonists. The guy in the sling says he was sent to jail based on false charges cooked up by the guy sitting beside him. Jailed for FIVE years or something. That is NOT something trifling or tiny.
Being locked up in jail even for FIVE DAYS on false charges is a pretty serious crime - by the perpetrator of the false charges. But look at this picture (very recent I think).
They are all smiles. Except for that incredible woman-of-steel (whatever her many shortcomings are) in the tudung.
(I would like to digress a little. History will one day write about Wan Azizah as the epitome of the perfect, obedient, pious and long suffering wife.
Despite all the things I have said about her politics, I must record my sincere admiration for Wan Azizah's absolute loyalty to her husband. It is almost unbelievable.
Allahuma solli alaikum Datin Sri. May Allah shower his support upon you for your tenacity and your commitment to your husband and your family.)
Ok, back to the picture. Wan Azizah is the only person in this picture who is not smiling. She just wants her husband back. In more ways than one.
I hear that Anwar Ibrahim is set to be released from jail around April next year. That is after deducting the usual 1/3 of the jail sentence. But it need not be so. They can always make him go full term.
Everyone inside this picture is desperate. Politics is the art of the possible.
Imagine a political union between UMNO - PAS - PKR. I have already discussed this possibility before. It will surely strengthen the BN. Where will that place the Pakatan Harapan?
If there is going to be a union between UMNO - PAS - PKR it need not happen before the general elections. It can even happen AFTER the results of the election are known. As the stomach churns. - ostb
Guru Besar kena tukaq
pasai layan Guan Eng...
DAP hari ini mendakwa seorang guru besar sekolah Tamil di Pulau Pinang dipindahkan oleh Jabatan Pendidikan Daerah kerana membenarkan Ketua Menteri Lim Guan Eng hadir ke sekolah itu bagi menyampaikan bantuan dari kerajaan negeri.

Ahli Majlis Perbandaran Seberang Perai, Satees Muniandy mendakwa tindakan itu diambil kerana Lim dibenarkan masuk ke sekolah walaupun guru besar itu sendiri tidak menghadiri majlis berkenaan.

"Saya yakin langkah ini tidak akan diambil terhadap mana-mana guru besar sekolah lain di mana-mana negeri di Malaysia, selain di Pulau Pinang dan Selangor," katanya.

Apabila dihubungi, Pengarah Pendidikan Pulau Pinang, Shaari Osman menafikan bahawa guru besar itu dipindahkan kerana alasan politik.

"Guru dipindahkan ke sekolah lain adalah perkara biasa.

"Kami memindahkan guru untuk menguatkan sekolah, bukan seperti yang didakwa oleh pihak tertentu," kata Shaari kepada Malaysiakini.

Satees mempersoalkan sama ada kebenaran untuk ketua menteri Pulau Pinang memasuki kawasan sekolah adalah suatu perbuatan jenayah.

"Adakah guru besar di sekolah yang membenarkan Menteri Wilayah Persekutuan (Datuk Seri) Tengku Adnan Tengku Mansor menjalankan program politik di sekolah diperlakukan dengan cara yang sama?

"Menteri Pendidikan perlu jelaskan," kata Satees yang merupakan setiausaha DAP Batu Kawan.
Headmistress goes on transfer after visit to Tamil school by Guan Eng
Dr.M and Tong Shin Hospital...
PM said DrM never visited Tong Shin hospital in his 22 years of being a PM By Art Harun
The truth is DrM did not have to visit Chinese hospitals, even when the GE was around the corner, to gain overwhelming support from the Chinese.
During DrM's premiership, MCA was strong and the Chinese were a happy lot. When UMNO was weak or weaken (sic), MCA delivered a very strong performance and it effectively propped up UMNO and the BN.
UMNO at that time treated MCA like a real partner. It treated MCA with respect.
UMNO never romanced with PAS or made provocative statements like "we will win without the Chinese" or "MCA is weak and we don't need it".
DrM had also never merajuk with the Chinese and labelled GE results were not good because of "Chinese tsunami." Or asked "apa lagi Cina mau?"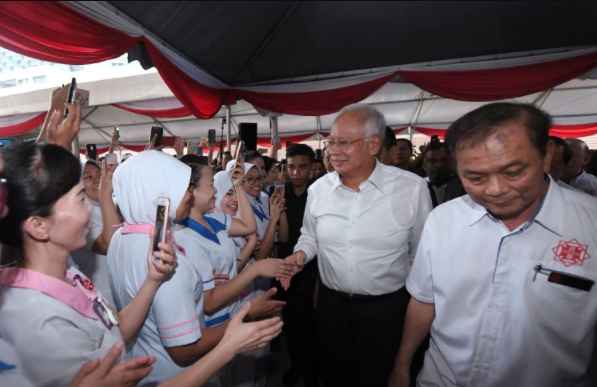 He had also never subcontracted bigotry and racial hatred to some groups of people with nice t-shirts or websites that keep on harping that orang Cina want to take over Malaysia and "habis la orang Melayu dan Islam kalau Cina perintah Malaysia."
UMNO also never danced to PAS' tune and talked about imposing hudud thereby spooking the Chinese.
The Chinese at that time did not need to see DrM making his rounds at Chinese hospitals, Chinese schools or slaughtering a chicken at a Chinese temple before deciding to vote for DrM's leadership.
Malaysia then was flying economically. The Chinese taukeys were happy and they repaid with absolute support for the government. DrM did not have to kow tow to the Doctors and patients at the hospital. Or anywhere, for that matter. - Art Harun
Dr Mahathir tak perlu ke Tung Shin raih sokongan Cina
22 tahun jadi PM,Mahathir PM paling lekeh...
Petronas Jalan Bangsar Tutup, McDonald's (Lower Ground Flr) MidValley Tutup.
First here is more "tutup kedai", "tutup kilang" and "tutup pintu" news from around Malaysia. I did not create this news ok. I am merely "re-reporting" what has already been reported. Jangan marah saya tau.
So at last the Minister himself agrees that the GST has caused companies to shut down.
I have been saying this since BEFORE the GST was implemented.
I have been saying this for over THREE YEARS now.
You implement the GST, you kill the economy.
Again I did not say this either. It is Dato Mustapha Mohamed the Minister of the MITI who said this. 40 foreign companies have moved out of Malaysia in the past four years.
Now here are some comments on the GST by my friend Dato Akbar Ali, the former Senator from Melaka and the former Head of the UPEN Melaka (Economic Planning Unit, Melaka). Dato Akbar Ali is trained in Statistics and Mathematics.
There were TWO McDonald's outlets in Mid Valley Megamall. I just found out yesterday that one of them (at the LG level) has closed down about a month ago. That is news for me. I have never known a McDonald's outlet to shut down anywhere, even in Malaysia.
Then the Petronas station at Jalan Bangsar (just before the Jalan Riong junction) has also shut down about a month back. I believe petrol stations are already having a tough time surviving. Many petrol stations have indeed shut down.- ostb
20 litres dekat 50 ringgit.Celaka punya DAP...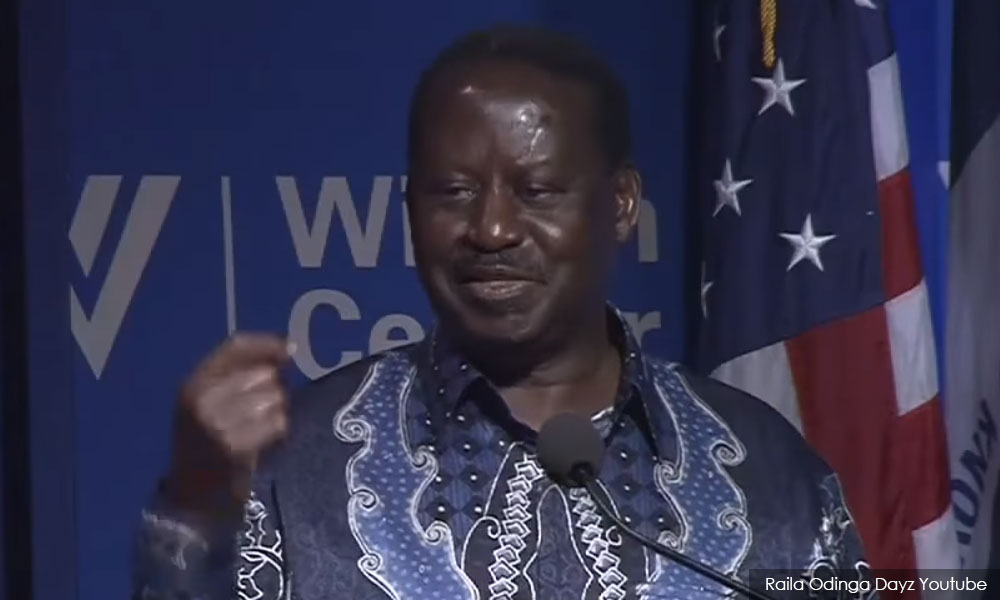 African leader pokes fun on corruption in M'sia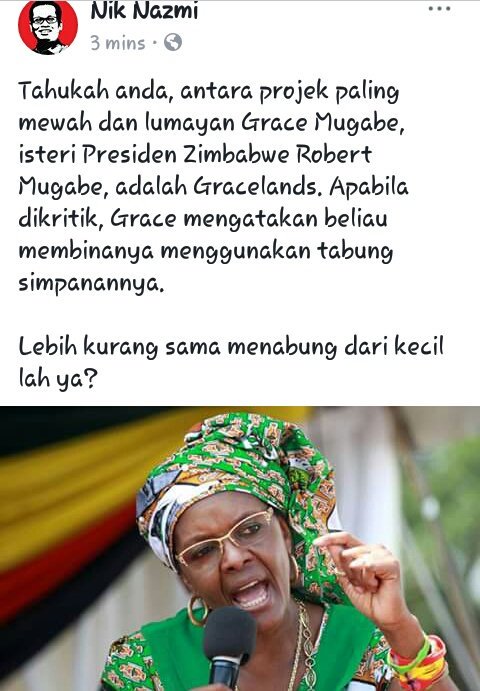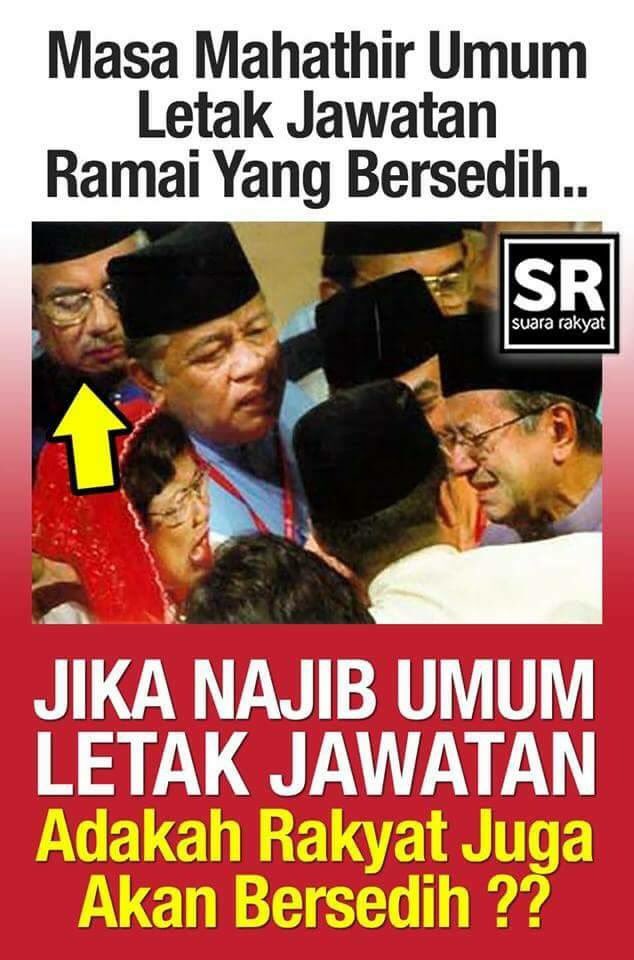 cheers.