Entah orang Melayu mana pula yang terlalu berminat dan berani untuk menyertai DAP dalam saat-saat genting pihak UMNO memomokkan parti itu sebagai kononnya anti-Melayu dan anti-Islam.
Setiap hari laskar siber UMNO meniupkan api kebencian dalam kalangan rakyat, khususnya orang Melayu terhadap DAP, malah sikap sebegini juga tidak terlepas hatta daripada golongan cerdik pandai agama.
Seorang mufti pada satu ketika pernah mengelar DAP sebagai kafir harbi (yang darahnya halal dibunuh) kerana kononnya menentang hukum Islam tanpa mengambil kira ahlinya yang juga terdiri daripada golongan Melayu-Islam.
Justeru pelbagai persoalan bermain di fikiran; tidak takutkah orang ini dilemparkan dengan tuduhan kafir dan dilaknat sepanjang hayatnya hanya kerana menyertai sebuah parti yang memperjuangkan nasib semua kaum dan mengangkat tinggi nilai Rukun Negara?
"Nak dikatakan (kerajaan negeri Pulau Pinang) anti Melayu? Itu Jabatan Islam (negeri) dia bagi RM14 juta setahun," tegas bekas Duta Besar Malaysia, Datuk Yeop Adlan Che Rose, 74 ketika ditanya apa yang menarik minat beliau untuk menyertai DAP.
Beliau turut menyifatkan Kerajaan Negeri Pulau Pinang yang diterajui DAP bersama rakan-rakan komponen Pakatan Harapan (HARAPAN) sebagai satu-satunya kerajaan negeri yang bersih, cekap dan amanah.
Malah ia adalah sebab utama yang menarik minat beliau untuk menyertai DAP selepas pernah menyertai PAS sebagai AJK Lajnah Antarabangsa sebelum dipinjamkan ke PKR dan kemudiannya dilantik sebagai Pengerusi Jawatankuasa Disiplin sewaktu rombakan Majlis Pimpinan Tertinggi (MPT) PKR pada April 2009.
"Pulau Pinang 50 tahun dipegang oleh Barisan Nasional (BN), apa dia buat? Tak ada perancangan, kelam kabut, sesak, begitu begini dan sebagainya. Terutamanya tempat makan, dengan tikusnya, kotor, masyhur sebagai bau sampah.
"Tetapi (DAP) ambil dua penggal sahaja. Tengok, sudah bersih. Kerajaan yang waras dengan perbelanjaan. Tutup bocor (pembaziran), tak ada tiris. (Pelaksanaan) tender terbuka. Dia (kerajaan) belanja, tapi dengan baik.
"Hutang dah turun, daripada RM680 juta tinggal RM66 juta sahaja. Yang paling tinggi sekali (hutang) Pahang (iaitu) RM2.3 bilion," ujarnya.
Malah, katanya lagi, kemajuan orang Melayu dari segi ekonomi hanya akan dapat dicapai dalam sebuah negara yang ditadbir seperti mana yang dilakukan HARAPAN di Pulau Pinang.
Apa salahnya DAP terkedepan?
Bagi Yeop Adlan, orang Melayu tidak perlu bimbang dengan pembabitan DAP dalam HARAPAN kerana gabungan itu juga turut disertai parti-parti majoriti Melayu seperti PKR, Amanah dan Parti Pribumi Bersatu Malaysia (PPBM).
Malah, menurut beliau, tidak ada salahnya bagi DAP untuk mengepalai HARAPAN jika parti itu menunjukkan kebolehannya dalam memimpin.
"Dikatakan DAP di bawah Cina, tetapi kalau beri (parti itu) menerajui dan dia menunjukkan kebolehan, apa salahnya? Apa kita takut?
"Macam pasukan bola. Kalau dulu pasukan bola Malaysia masyhur. Siapa kapten (pasukan)? Soh Chin Aun, tak ada apa-apa (masalah), Abdullah Nordin boleh bermain di sebelah beliau, (Datuk) Santokh Singh boleh bermain di belakang beliau," ujarnya.
Rasuah
Gejala rasuah, bagi Datuk Yeop, adalah perkara utama yang harus diberikan perhatian dan dibendung secara komprehensif oleh kerajaan bagi memastikan pentadbiran negara sentiasa bersih dan kemakmuran dapat dinikmati oleh rakyat.
Bagaimanapun, pihak berkuasa di Malaysia, seperti Suruhanjaya Pencegahan Rasuah Malaysia (SPRM) katanya gagal menjalankan tanggungjawabnya apabila sehingga kini tidak menyiasat wang hasil daripada penyelewengan dana 1MDB yang masuk ke akaun peribadi Perdana Menteri.
"Kalau dah masuk dalam akaun sendiri (peribadi) sampai RM2.6 bilion macam mana ni? Ini dah rekod dunia!" tegasnya sambil menyifatkan siri tangkapan berprofil tinggi yang dilakukan SPRM sejak akhir-akhir ini sebagai hanya "wayang kulit" semata-mata.
Beliau memberi contoh Indonesia di bawah pentadbiran Presiden Joko Widodo (Jokowi) dan Singapura hasil kepimpinan mendiang Lee Kuan Yew yang menurut lebih serius dalam menangani budaya rasuah.
Malah, katanya, rakyat akan bangkit melawan pemerintah yang rasuah sekiranya kesan daripada gejala itu benar-benar dapat dirasaikan oleh orang ramai melalui peningkatan kos sara hidup dan sebagainya.
Anak muda
Ketika ditanya mengenai segelintir orang muda yang agak skeptikal dengan politik dan cenderung untuk tidak mengundi, beliau menasihatkan mereka bahawa "apa yang diperjuangkan kini adalah masa depan Malaysia, ekonomi Malaysia untuk orang Muda".
Malah, orang muda katanya harus mengambil sikap yang lebih prihatin terhadap masa depan mereka.
"Mereka anak muda harus menggunakan alat (kebolehan) yang ada pada mereka untuk mengubahkan sesuatu.
"Jangan complain (merungut), jangan mengumpat, jangan nak marah, tak guna kalau tak gunakan alat yang ada untuk mengubah," ujarnya. – Roketkini.com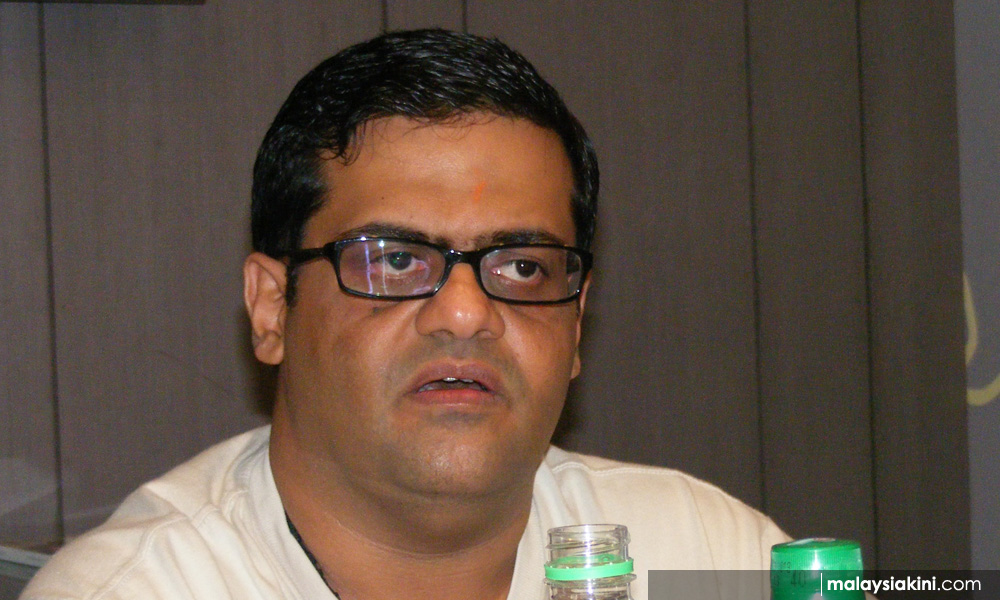 Deepak gave two conflicting defences...
A lawyer appearing for the widow of the late private investigator P Balasubramaniam has brought to the attention of the Kuala Lumpur High Court, two conflicting defences given by Deepak Jaikishan, with regards to the woman's suit against Prime Minister Najib Abdul Razak, his wife Rosmah Mansor, and seven others.
In the letter dated yesterday given to Justice Hue Siew Kheng by Americk Sidhu, who is representing A Santamil Selvi (pix,below), the lawyer is seeking to strike out Deepak's defence in the suit, filed on Monday, via his lawyers Shafee and Co.
In the letter sighted by Malaysiakini, Americk said Deepak had personally delivered his defence to him on Oct 25, while the other one from Shafee was sent on Nov 6.
"Upon perusal of both these statements of defence, we notice that they differ substantially in the material particulars pleaded both in substance and in content," the letter states.
Americk's firm presented a copy of the document dated on Oct 25, and an email attachment of the statement of defence to the court.
"We have instructions to apply to strike out the eighth defendant (Deepak) statement of defence dated Nov 6th," the letter added.
Copies of this letter were also sent to the lawyers of the eight defendants, including Hafarizam, Wan Aishah and Mubarak, which is the firm representing Najib and Rosmah.
The earlier defence document given to Americk was attached to the letter given to court, and based on a file search on the letter and Deepak's earlier defence, Najib and Rosmah had been implicated in the events leading to Balasubramaniam's exile to India, for five years between 2008 and 2013.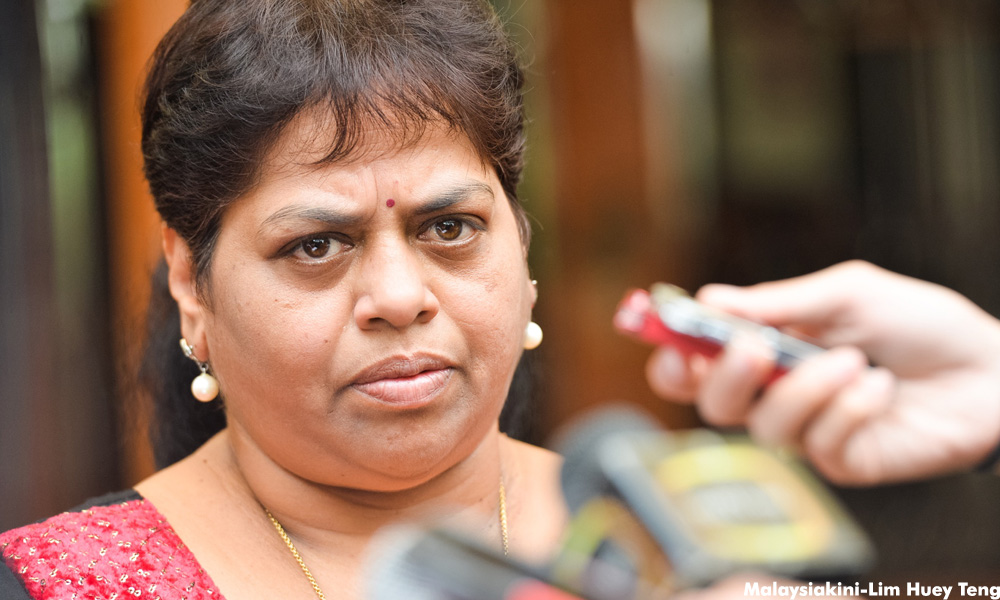 However, in the second defence, which was sent to Americk by Shafee on Nov 6, Deepak had said he had no knowledge of the purported involvement of the prime minister and his wife. Deepak, in his second defence, had also sought to strike out the suit filed by Santamil Selvi and her three children.
Both Najib and Rosmah had previously, in their defence, denied all allegations made by Santamil Selvi in her statement of claim and sought to strike out the suit on the grounds of res judicata and estoppel.
During the last proceeding of the case on Nov 1, Deepak was reportedly the only one defendant, yet to file a defence.
On Oct 11, Justice Hue had rejected the eight defendants' application for a stay in filing the defence. At that time, Deepak had discharged his lawyer Shafee, only for the senior lawyer to be appointed back on Oct 30, according to a file search.
Santamil Selvi filed the suit on Aug 1, claiming injury and loss of income, following the family's exile to India in 2008, after Balasubramaniam's second statutory declaration on the murder of Altantuya Shaaribuu.
On Nov 27 and 28, 2012, Deepak in an interview with Malaysiakini, said he regretted being a fixer to Balasubramaniam's second SD reversal.
Malaysiakini has texted Shafee regarding the matter and is awaiting his reply. - mk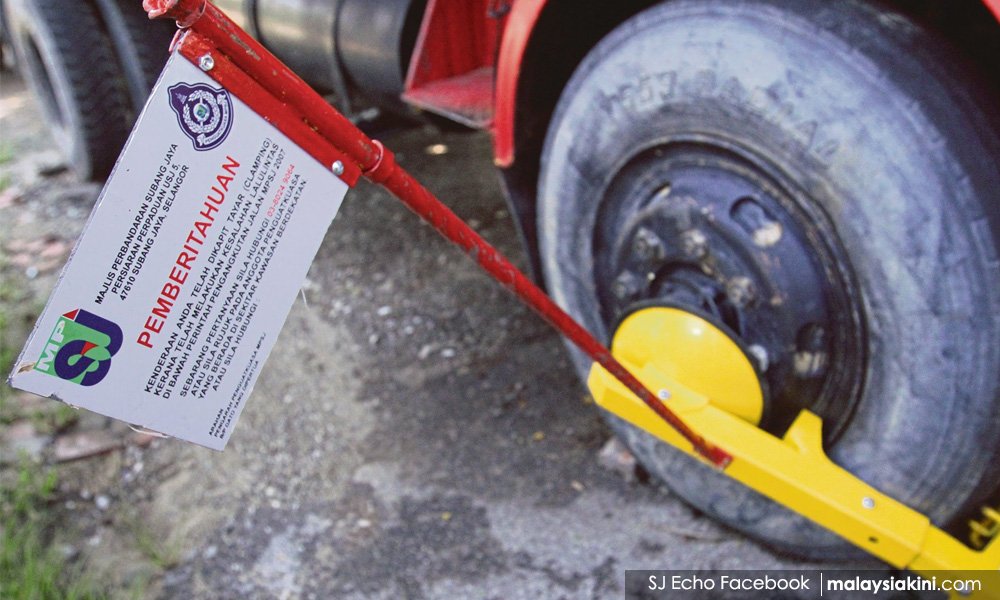 Man sprays MPSJ officer
with unknown liquid...
A man unhappy with a Subang Jaya Municipal Council (MPSJ) enforcement officer, who had clamped his illegally parked car near a restaurant in Bandar Puteri Puchong, retaliated by spraying the officer's face with an unknown liquid.
Serdang police chief Megat Mohamad Aminuddin Megat Alias said the incident occurred about 12.40pm yesterday during an operation in the locality.
The MPSJ officer and his colleague spotted a white Honda City parked outside the designated parking area and proceeded to clamp it.
"All of a sudden a husband and wife couple came to scold the officer and acted agressively.
"The husband then sprayed an unidentified liquid on the officer's face before running off with his wife," Megat Mohamad Aminuddin was quoted as saying by Berita Harian. Following the incident, the officer suffered from irritation in his eyes and blurred vision.
Police are in the process of detecting the couple and have also called on them to surrender, Megat Mohamad Aminuddin added.
The case is currently being investigated under Section 324 of the Penal Code for voluntarily causing hurt with dangerous weapons or means, and Section 353 for using criminal force to deter a public servant from discharging his duty.
In September, another MPSJ officer, Nor Safuan Nordin, was thrust into the limelight after being caught on video maintaining his cool in an altercation with a woman who shouted and threatened him with her car steering lock, after her vehicle was clamped for illegal parking.
The incident also occurred in Bandar Puteri Puchong. - mk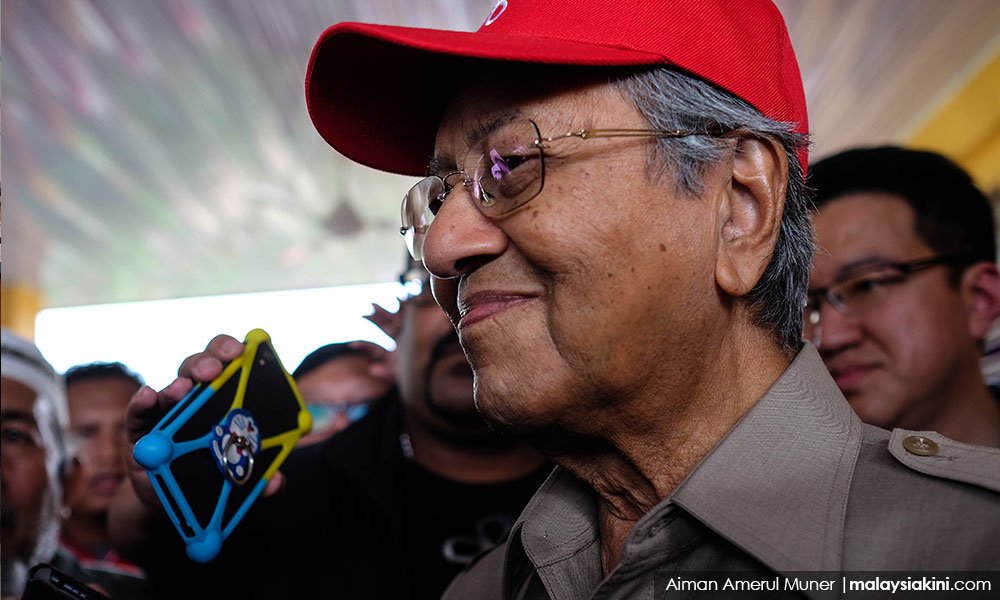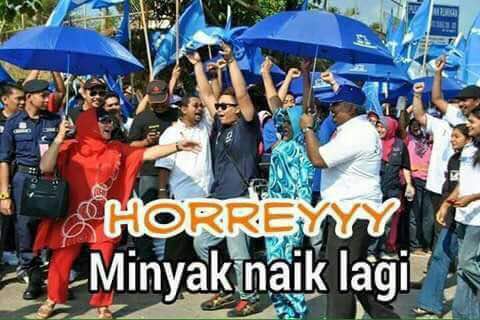 cheers.