MB Selangor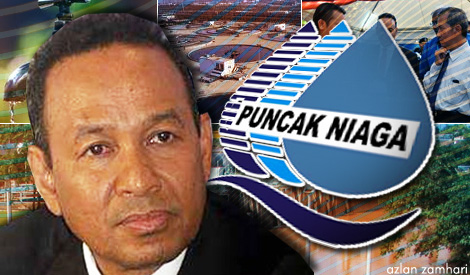 Depa ini tamak kot. Diwujudkan semasa zaman Mat Taib(UMNO) berkuasa.
Depa ingat harta ni depa yang punya selama2nya dan bukan hak rakyat.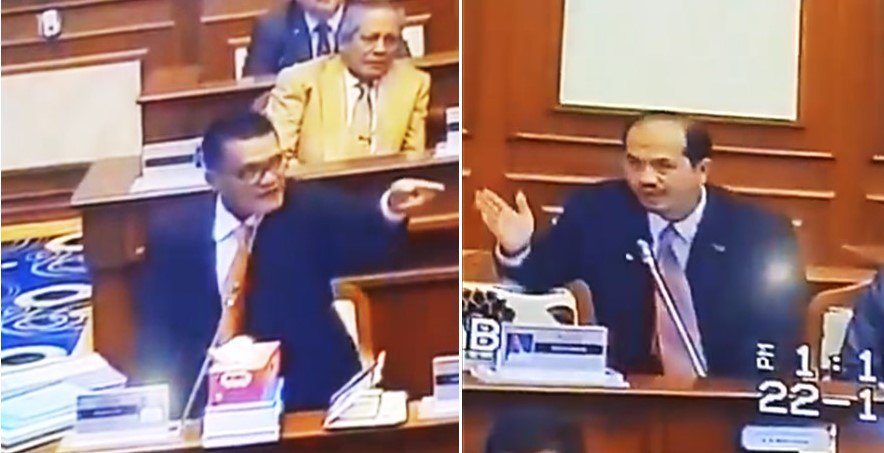 Ketua Pembangkan "boxing"...
Menteri Besar Pahang, Datuk Seri Adnan Yaakob hari ini bertindak emosional mengganggu ucapan Ketua Pembangkang, Tengku Zulpuri Shah bin Raja Puji dalam Dewan Undangan Negeri (DUN) yang membangkitkan insiden banjir kilat yang melanda kawasannya.
Beliau malah mempertikaikan akidah dan mencabar Adun Mentakab itu untuk 'keluar dewan' bagi menyelesaikan perkara tersebut. Situasi 'panas' itu diketahui melalui sebuah rakaman video berdurasi 7 minit 30 saat yang dimuat naik ke dalam akaun media sosial Tengku Zulpuri sebentar tadi.
Perbalahan bermula apabila Tengku Zul menjelaskan bahawa banjir kilat yang melanda Mentakab pada 8 Ogos lalu disebabkan beberapa faktor melibatkan sistem perparitan dan sungai-sungai lama yang berdekatan.
"Yang berhormat Datuk Seri Yang Dipertua, pada 8 Ogos 2017, hujan lebat dua jam di Mentakab telah mengakibatkan banjir kilat berlaku di Pasaraya TF dan 60 buah rumah di Taman Chuw Tong, Bukit Bendera, Taman Mentakab dan Taman Setia.
Dewan menjadi gamat apabila Tengku Zul menyindir kenyataan Adnan semalam yang mengaitkan bencana ribut yang melanda Pulau Pinang baru-baru ini dengan pesta arak.
"Daripada maklumat yang saya terima dan melalui semakan, tiada pula pesta arak berlaku di sini, tetapi (berlaku banjir kilat) adalah kerana sistem perparitan yang kecil dan juga sungai-sungai lama di Bandar Mentakab," katanya sebelum Adnan bangun mencelah.
"Siapa buat ribut? Siapa buat ribut? Yang Berhormat Tuan Yang Di Pertua, saya minta dia (Tengku Zul) jawab soalan…. Islam ke tidak?" desak Adnan sebelum berlaku pertikaman lidah di antara kedua-dua pihak.
Video itu juga turut merakamkan Adun Pelangai itu mengeluarkan kenyataan; "Kalau hendak juga, keluar dewan…mari…!" selain menggunakan perkataan kasar seperti 'bangang' dan 'bodoh'.
Tengku Zul ketika dihubungi Roketkini berkata, aksi Adnan dalam DUN itu mencerminkan sikap yang amat tidak professional dan memalukan.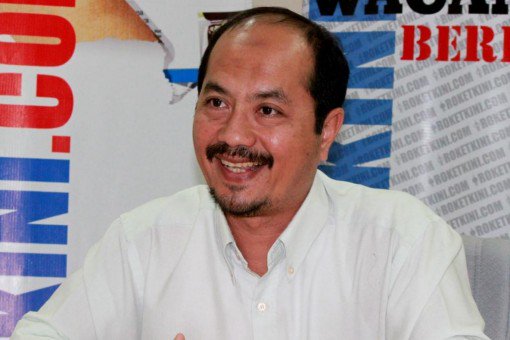 Sementara itu,DAP hari ini melahirkan rasa kecewa sekaligus mengecam tindakan ganas Menteri Besar Pahang, Datuk Seri Adnan Yaacob yang mengajak Ketua Pembangkang DUN Pahang, Tengku Zulpuri Shah Raja Puji (pix,atas) bertumbuk di luar dewan, semalam.
Menyifatkan sikap liar berkenaan sebagai memalukan, Setiausaha Agung DAP, Lim Guan Eng berkata, Adnan gagal bersikap matang dan berwibawa malah menunjukkan teladan yang buruk kepada rakyat dengan memilih keganasan sebagai jalan penyelesaian.
"Tengku Zulpuri (Adun Mentakab) membangkitkan tentang permasalahan banjir di kawasan DUN beliau. Permasalahan banjir adalah permasalahan yang harus ditangani bersama demi keselamatan rakyat dan bukan tempat untuk bersikap emosi.
"Adnan sepatutnya menjadikan kerajaan Pulau Pinang sebagai contoh bagaimana perbezaan politik tidak menghalang kerjasama demi memastikan rakyat selamat dan tenteram," ujarnya dalam kenyataan, hari ini.
Menurut Guan Eng yang juga Ahli Parlimen Bagan, tamadun dunia yang maju tidak sama sekali mengajar manusia menggunakan kekerasan bagi melawan sebarang hujah yang tidak dipersetujui.
"Sebelum ini Adnan pernah menyalahkan penganjuran Oktoberfest sebagai sebabnya bencana ribut kencang dan banjir berlaku di Pulau Pinang.
"Ini juga mengejutkan kerana Oktoberfest telah dianjurkan selama 45 tahun tanpa sebarang masalah sebelum ini. Janganlah memperlekehkan kebijaksanaan rakyat Malaysia," katanya yang juga Ketua Menteri Pulau Pinang.
"Inilah sifat terpuji seorang pemimpin yang matang, berwibawa dan sanggup berdepan apa saja demi keselamatan dan kesejahteraan rakyat.
"Saya berharap kejadian ini membuka mata rakyat Malaysia agar memilih pemimpin yang terbaik demi kesejahteraan mereka," katanya. – Roketkini.com
GE14: Najib's 18-18 target...
Malaysian Prime Minister Najib Razak had a good chance to hold early polls this year but decided otherwise and this could prove as one of the many miscalculated moves by the Barisan Nasional leader.
But political pundits in Kuala Lumpur are of the view the PM decided not to hold early polls this year for 'astrological' reasons.
They said Najib has a particular fad for double digits such as 13-13 which represents the date he called for the first General Elections as PM on May 13, 2013. The first 13 standing for the May 13 and the second 13 for 2013.
And the dates should fall on weekends, as he does not seem to have preferences for weekday polls. A weekend election, preferably on a Sunday would mean a chance to call for a public holiday on Monday if the BN were to win big.
They told TISG that if one looks at the 2017 calendar, the only times the double digits of 17-17 appears on a Sunday are in the months of September and December.
"September was not the right time to hold the polls though he could have used the long holidays to woo voters (Sept 16 is Malaysia Day celebrating the union of the Borneo states with Malaya)," said an observer.
The source said Najib would not be able to call for elections on Dec 17, which is a Sunday, since the House of Parliament is in the midst of debating the Budget 2018.
The House has already passed the second reading before the Budget is referred to the committee stage.
What is certain now is that the next elections will be held next year, but the 18-18 numbers that fall on a Sunday are not scarce in 2018.
The year starts with 2 consecutive months with the 18-18 challenge. They are the months of February and March, which has a Sunday the 18th. But yet again, the Chinese New Year falls on the 16th of February, thus making it virtually impossible for the elections to be held on Feb 18.
There is also a Saturday, August 18, and a November Sunday 18. Both dates are too far from the official deadline for elections to be held in Malaysia in 2018.
"This leaves us with March 18. The perfect date for Najib."
Unless he decides otherwise, pundits are banking on a 18-18 date for the GE14 as the 17-17 date is almost a lost cause, though nothing can stop the Malaysian PM from dissolving the Parliament after the Budget passes through all the stages in the Parliament! - theindependent.sg
Dear Dato Hishamuddin Onn Minister of Defence, Dato Zahid Hamidi Minister of Home Affairs.
Hishamuddin has sent troops (the RMAF) to Saudi Arabia to help them fight terrorism.Now Saudi Arabia says Hadi Awang is Vice President of a terrorist organisation.
So can Zahid send the Police to arrest Hadi Awang for being involved with an organisation labelled terrorist by Saudi Arabia? If you are not going to arrest Hadi Awang,it means you dont care who Saudi Arabia labels as terrorist. Fine.
In that case can you also bring back our RMAF boys from Saudi Arabia? Why put our boys at risk and waste our resources fighting Saudi Arabia's "terrorists"??
They are all uneducated village idiots. I find it very hard to believe that even in the 21st century these uneducated village idiots can get so much column space in the media and the Press.
Let me share some personal knowledge I have about another conman village idiot who has since passed away. You all know about the shaman who had a "PhD" and was actually a Professor at a local university. He said he "bela jin" ("cultivated" genies??) He ran a clinic for decades which treated people using black magic and genies (or jin in Malay).
I know people who were told they would have to pay RM10,000 for "heart surgery" to remove a blockage in the heart. The treatments failed and finally they went to the regular hospital. They all got conned. Yet the fools still believed the conman. The pagans just kept searching for the appropriate rock that they could worship.
A friend who had been to the clinic said how patients suffering more serious cases (aka the RM10,000 patients) were ushered into a 'special" room with kemenyan and other black magic bullshit to "impress" them. Finally the maestro himself would appear wearing special 'black magic' gear.
But as truth would have it, when the village idiot himself was stricken with heart disease, he got treatment in TWO Mat Salleh countries ie Australia and the US. His own genies (or jin in Malay) could not treat him or cure him of his heart disease. Why not? I have a simple answer : He was not willing to pay the genies RM10,000 consultation fees.
Here is more history about this conman that you may not know. At the height of his career in the mid 1990s, the village idiot wormed his way into the private counsel of a Malay Sultan (not in Malaysia). The Sultan, one of the richest men on earth, was going through a very rough period in his life. Money does not buy happiness. The Sultan had turned 40. The age of 40 is also called the age of bertaubat or the age of repentance - for all your sins.
The Sultan had been cheated of billions by his family members, there was rumour of palace coups and palace intrigues. The Sultan was a very unhappy man. He could not sleep very well. Enter Village Idiot the Jin Trainer. He said he could help the Sultan "see" what was happening behind the walls of the palace. It was called "astral travel".
The Sultan agreed. In no time at all the Sultan was completely hooked to the Jin Trainer. Every so often, the Sultan would either send his private jet or fly the Jin Trainer over to his palace. The Jin Trainer took an assistant along with him.
The Jin Trainer would put his "assistant" into a sort of trance. The assistant would then "travel" through the walls of the palace and "see" what the Sultans wives, siblings, family etc were plotting.
The Sultan would reward the Jin Trainer and his assistant very well for their "black magic services". They were paid in "inches". Just the assiatant was paid about "half an inch" thick in bank notes, usually US Dollar note, Singapore Dollars or other currencies. You can imagine the Jin Trainer must have been paid in many more "inches thick" of bank notes.
How do I know all this? The mamak connection.
Some clever mamaks (they are usually more cleverer) had roped in the Jin Trainer as their business partner. They made him Chairman of a company that organised umrah tours. Malay people paid good money to go for the umrah with the Jin Trainer leading them. Pendek kata, the mamak guys made tons of money. They shared some with the Jin Trainer as well. This is like Jho Low and Kepala Bapak lah.
Then one day, the Jin Trainer suffered his first heart attack. They did not call any Jin to treat him. Instead the mamak guys rushed him to hospital. The doctor said he must get complete rest. So the mamak guys smuggled him away to an apartment near Lorong Bukit Ceylon in the Bukit Bintang area. For days there was no news at all about the whereabouts of Jin Trainer. His dunggu supporters were going crazy all over the Internet. They were asking where was their "guru".
My friends and I knew exactly where he was being kept. We even knew exactly what he was eating everyday. One of the "mamak guys" was inside our loop. He ran a food business and supplied food to the Jin Trainer everyday. Hence all this info.
Akhir kalam or conclusion : It is so easy to make the Malays angry or upset. Just speak logically, using common sense, science and evidence. They will get angry. They will even hate you.
But if you speak like an idiot, use hocus pocus, poo kanan poo kiri, use religious mumbo jumbo and as much crap as you can cook up - they will simply love you. You will become a Malay hero. No matter you are Zakir Naik, Jin Trainer, Yusuf Qardawi or whoever.
This is a serious failure in the evolution of Malay thinking. It is a serious failure in the education of the Malays as a society. Or as a people. They just do not want to think. "Malas nak berfikir lah" is still a frequently heard complaint.
You want proof ? How come Hadi Awang can get so much Press? Or Ostard Ferrari? Or the other Ostards? Thats proof enough. - ostb
Syor PAS Perak tak lawan UMNO dalam PRU14 sebab
UMNO pun dah lebih Islamic dan terlebih2 pulak mesra rakyat nya.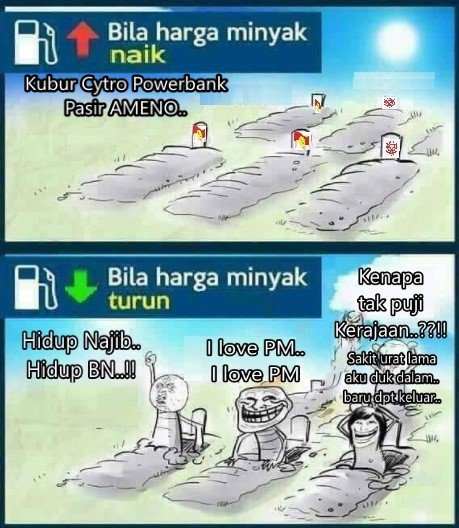 cheers.