Dua lagi mangsa disahkan maut dalam bencana banjir besar di Pulau Pinang menjadikan jumlah keseluruhan yang meninggal dunia kepada seramai tujuh orang setakat ini.
Ketua Polis Daerah Timur Laut, Asisten Komisioner Anuar Omar berkata, mangsa terbaru ialah seorang wanita, Tan Ah Peoe, 45, yang ditemui lemas di rumahnya di Jalan Mata Kucing, Air Itam, petang tadi.
Manakala mangsa ketujuh pula ditemui orang awam tersangkut bersama timbunan sampah di kaunter penjualan tiket Stadium Bandaraya kira-kira pukul 2.20 petang tadi.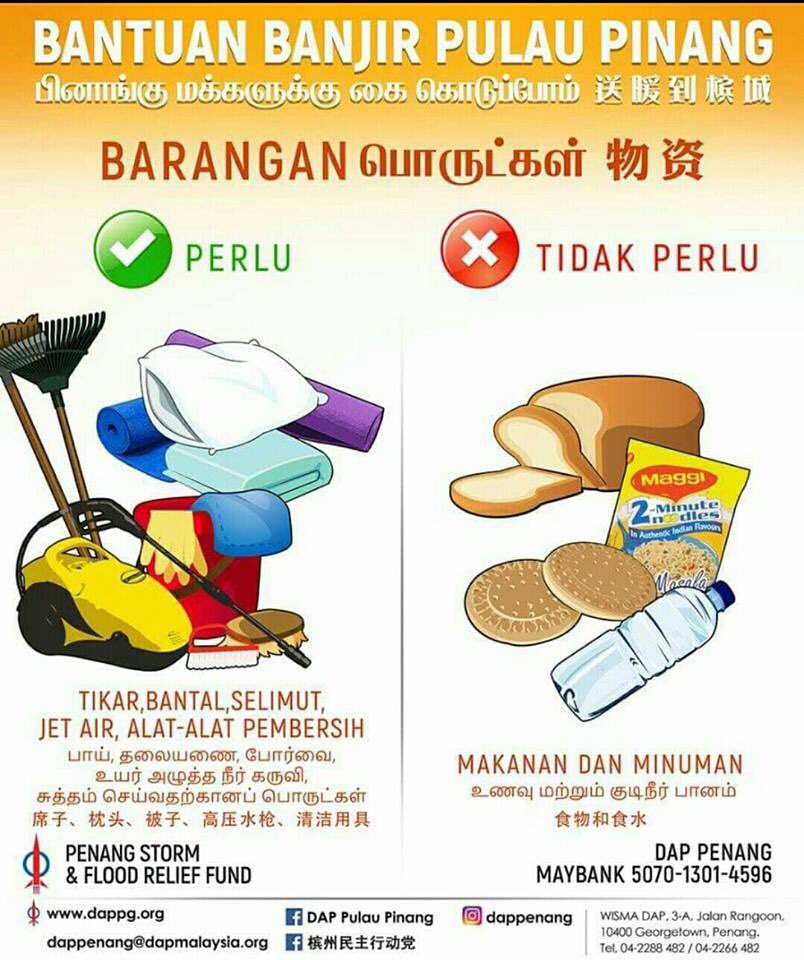 "Mangsa ketujuh dijumpai dalam keadaan tidak berbaju serta tanpa sebarang pengenalan diri dan mayat kedua-dua mangsa kini dihantar ke Hospital Pulau Pinang (HPP) untuk bedah siasat," katanya seperti dilapor Utusan Malaysia.
Sementara itu Bernama melaporkan hujan lebat dan angin kencang sejak 2 petang dan berlarutan sehingga 5 pagi ini menyebabkan Pulau Pinang lumpuh selepas puluhan jalan ditutup dan ratusan rumah di lima daerah di negeri ini dilanda banjir selain turut menyebabkan ratusan pokok dan beberapa kawasan mengalami kejadian tanah runtuh.
Hampir keseluruhan kawasan rendah di Pulau Pinang dinaiki air setinggi 0.2 meter hingga 1 meter berikutan hujan lebat berterusan menyebabkan paras air sungai meningkat dan bertembung dengan fenomena air pasang di laut mengakibatkan limpahan air berlaku dengan pantas.
Kejadian banjir itu turut menyebabkan kematian empat warga emas yang lemas dalam kejadian banjir dan seorang warga Bangladesh yang maut dihempap pokok manakala rakan senegaranya dipercayai masih hilang.
Setakat pukul 6 petang, seramai 3,365 mangsa banjir di Pulau Pinang masih ditempatkan di pusat pemindahan sementara banjir di lima daerah di negeri ini dan daerah Seberang Perai Utara (SPU) disifatkan sebagai kawasan paling teruk terjejas akibat banjir.Baca seterusnya...
Bilal pelawa bukan Islam berteduh di surau
7 dead in Penang floods so far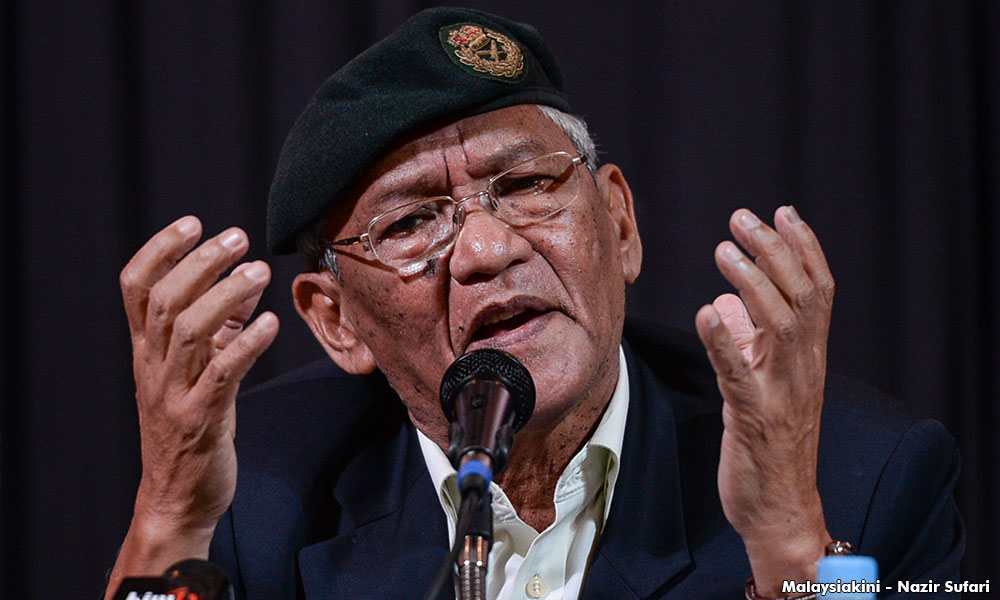 Army Vets : No need for Lim




A group of army veterans said Penang Chief Minister Lim Guan Eng should not have needed to contact Deputy Prime Minister Ahmad Zahid Hamidi for military aid for the state's flood relief efforts.
Persatuan Patriot Kebangsaan president Mohd Arshad Raji said there are standard operating procedures in place that are supposed to activate automatically in case of natural disasters, such as floods.
"When I read about the chief minister calling on the deputy prime minister for military help… that is not the right way.
"Because we have got SOPs, (like) the National Security Council SOP, which also applies to the states.
"When an emergency occurs, the state security committee (JKKN) should be activated automatically," Mohd Arshad (photo,above) said at a press conference in Subang Jaya today.
While he thanked the ruling government for extending help to Penang for flood relief efforts, he nevertheless pointed out that command over the armed forces lies with its chief, not with federal ministers.
It was reported that Lim had contacted Ahmad Zahid early yesterday morning for the army's help after Penang was hit by severe flooding.
Mohd Arshad pointed out that each JKKN has a local commander who advises the chief minister or menteri besar on issues such as these.
He added that in the case of natural disasters, the chief minister should have requested help from the military commander of the JKKN, who would in turn request help from a higher authority, if necessary.
'He may not have been briefed'
"He (Lim) may not have been briefed or there was no military commander there with him to advise him. There should have been," Mohd Arshad said.
In his experience, local commanders would usually be by the side of chief ministers or menteris besar once JKKN is activated.
"Something is wrong in the Penang situation. I saw the video, there was no military guy accompanying him (Lim), I do not understand," he said.
The disaster in Penang was described as unprecedented, after floods were triggered by the heaviest rainfall recorded in the state's history.
Strong winds also uprooted trees and caused massive traffic jams. Several areas also experienced electricity blackouts.
To date, at least seven people have been confirmed dead in Penang. - mk

Mohd Arshad hit the nail on the head ..THERE SHOULD HAVE BEEN SOME ONE ...but it the opposition state ..so BN doesnt care . By right the Zaid guy and other agencies should be calling Lim and offering assistance not wait for Lim Guan Eng to desperately call at 3.30am requesting for help. After the request then only BN want show their concern and propaganda. We may be silenced by pots and sedition acts. but we are not blind and deaf. we see and know what is happening.. Dap , harapan and even pas joined hands to help what happen to umno youth ..where is jamal . can give free lunch in kL why not in Penang ...Oh..fogot..its is opposition.. care a damn.

- Equalizer121


All army veterans: We respect your rule of law loving and respect for humanity needs in times of disaster

- 8860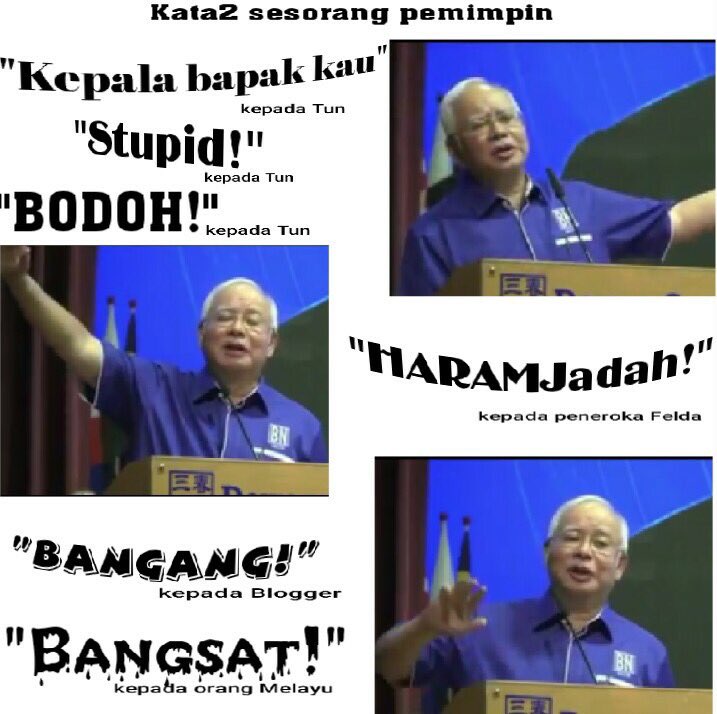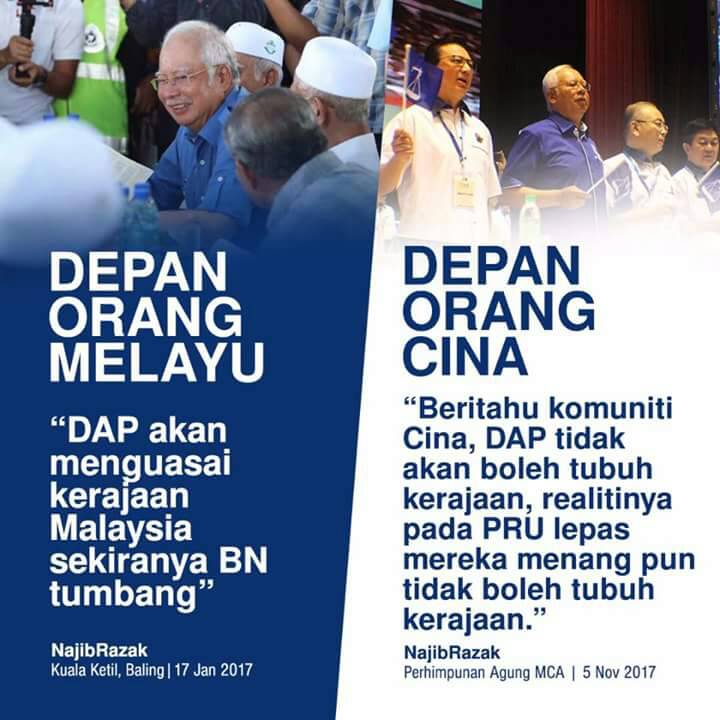 cheers.