Seorang rakyat Malaysia yang bekerja di Singapura dikenakan huluman penjara selama 4 minggu selepas didapati bersalah kerana cuba untuk merasuah seorang pegawai polis trafik di negeri itu.
Portal online melaporkan,Siang Jia Weng,30 cuba memberikan rasuah sebanyak SD30(RM93) kepada sarjan Zulkifli Dzahari pada 11 Januari lalu selepas ditahan kerana tidak memasang tali topi keledar yang dipakainya.secara kemas ketika menunggang motosikal.
Sang yang juga merupakan seorang buruh binaan dilaporkan menggumpal wang SD10 sebanyak tiga keping dan terus memasukkannya ke dalam poket seluar Zulkifli sebelum meminta anggota polis itu agar tidak mengeluarkan saman terhadap kesalahan yang telah dilakukannya.
Anggota polis itu dengan segera menangkapnya. Sang kali pertama didakwa pada 19 April 2017 atas tuduhan menawarkan rasuah.
Dia boleh dikenakan denda sehingga SD100,000 (RM309, 487) atau hukuman penjara sehingga 5 tahun lapor portal itu lagi. - edisirakyat
Man jailed 4 weeks for trying to bribe traffic police officer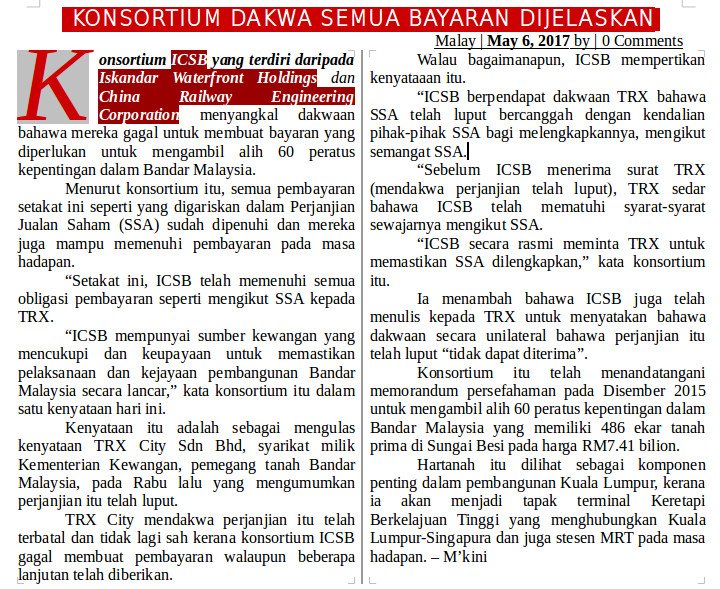 China ada 'senarai pembelian' bagi perjanjian Bandar M'sia
Lim Kang Hoo fighting with MO1/MOF now...
Oops it looks like more trouble is brewing for moron. Lim Kang Hoo and gang are denying that they were unable to make payments for the Bandar Malaysia deal.
Here is a Press Release by the IWH CREC consortium.
ICSB has written to TRX that TRX's unilateral declaration is unacceptable.
Err . . .. so sue them in Court lah.
Go and put a caveat on the land first. Then they cannot sell the land to other people.
Not only do these people do not know business or economics but they have no morals or ethics.
Talk is that old Chairman of Felda (not the present one) will also be sacrificed.
This is what you get when you do business with crooks. As they say, there is no honour among th_eves. - ostb
Report: China had a 'shopping list' for Bandar M'sia deal
Najib thought China was easy meat but
Xi decided to teach him a lesson...
Bandar Malaysia, supposedly the country's biggest real estate project, has collapsed. TRX City Sdn. Bhd., an indirect wholly-owned subsidiary of the Ministry of Finance, said the sale of its 60% interest in Bandar Malaysia Sdn. Bhd. has lapsed. TRX blames failure to meet payment obligations as the reason why the deal was called off.
In Dec 2015, Malaysia's Iskandar Waterfront Holdings (IWH) and China Railway Engineering Corp (CREC) jointly secured rights as the master developer with a RM7.41 billion winning bid to buy a 60% stake in the project. The Malaysian government, through a unit of state fund 1Malaysia Development Berhad (1MDB), was to hold the remaining 40% stake.
The consortium of IWH-CREC was supposed to bailout 1MDB – Prime Minister Najib Razak's pet project. 1MDB's debts began at RM5 billion in 2009 before jumping to RM42 billion at end-2014 and by January 2016, its debts ballooned to RM50 billion. It was so massive that 1MDB was spending RM3.3 billion just to repay interest on its debts between April 1, 2014 and March 31, 2015 alone.
In exchange for money to cover up Mr. Najib's scandal, IWH-CREC would develop a precious 196.7-hectare site of the former RMAF base in Sungai Besi for a mixed development comprising a shopping mall, canals inspired by the likes of the Marina Bay Sands, indoor theme parks, cultural villages, indoor gardens, a financial centre etc.
More importantly, there would be a US$2 billion regional headquarters of the China Railway Group. Bandar Malaysia was supposed to be China's "primary base", and would be connected to Bangkok through a high speed rail. The track would later connect to Laos, then to Kunming in China, as well as westward to Yangon and eastward to the capitals of Vietnam and Cambodia.
So, the burning question is: why would IWH-CREC break its promise of payments despite 12 extensions being granted, as claimed by TRX? Its size of 196.7-hectare is nearly five times the area of the iconic Kuala Lumpur City Centre (KLCC) project that includes its large park. Bandar Malaysia was indeed a strategic investment to meet China's agenda in the region.
CREC is a state-owned holding company of China with almost unlimited cash to purchase foreign strategic assets such as Bandar Malaysia. Therefore, there's no question of money shortage on the part of CREC. After all, China has "colonized" Malaysia through purchases of Forest City, Malacca and Kuantan Ports and East Coast Railway Line (ECRL) project.
TRX City said with the lapse of the agreement, it will be immediately inviting expressions of interest for the role of master developer of Bandar Malaysia. However, IWH-CREC was offended that TRX City blames the consortium, saying "the factual matrix does not fully and accurately reflect the circumstances and conduct of the parties in the matter".
The consortium of IWH-CREC is currently reviewing the content of the termination notice and press release with its advisors and legal counsel, suggesting that TRX, and Najib administration for that matter, could be in trouble for telling lies to all and sundry that the consortium has financial problems hence the breach of agreement.
If indeed TRX City has screwed up, Prime Minister Najib, who happens to be also the finance minister, could be sued for improper termination of share sale agreement entered on 31 December 2015. Of course, Najib regime, which is presently short of cash due to mismanagement, would need to raise RM741 million to refund the deposits paid by IWH-CREC consortium.
According to Wall Street Journal, the deal was called off after the Chinese government refused to authorize the investment. But why would cash-rich Beijing refused to pump some loose change into a great project such as Bandar Malaysia? Unless, of course, the problem isn't about IWH-CREC's inability to pay according to the payment schedule at all.
With 14th general election around the corner, Najib's machinery needs money – lots of money to not only buys votes but also to buy over oppositions in case the present Barisan Nasional government tumbles. Najib's boys, thinking China was easy-meat, could have approached IWH-CREC for "donations", as they normally would against local corporations for election campaigns. Continue reading...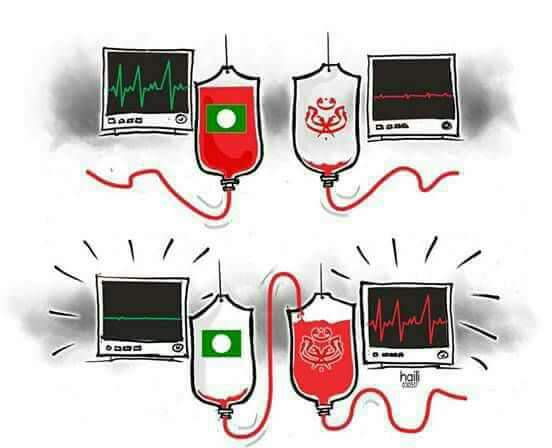 PRU14 - PAS target 80 kerusi Parlimen...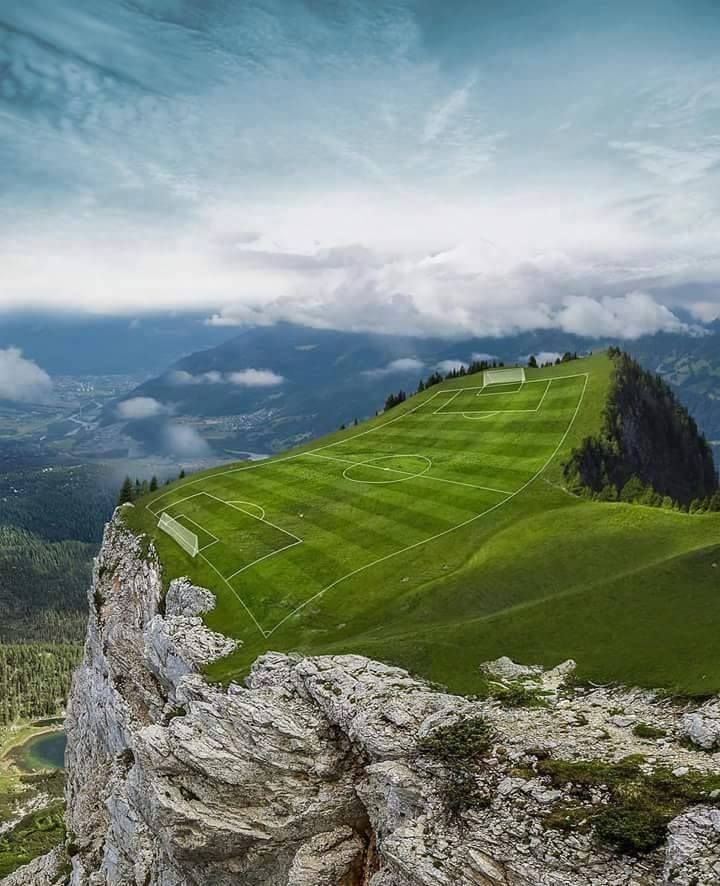 Piala PRU14 - PH vs BN - refri SPR...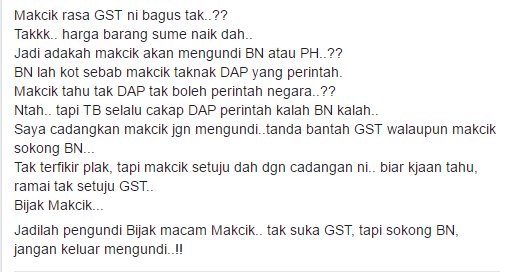 cheers.