A 20-year-old lady got her car hijacked by a man and she was then shockingly forced to perform oral sex on him. This horrifying incident happened in Bukit Mertajam, Penang on 18 May.
During the interview with Kwong Wah, the victim known as Gan, told reporters that she had just reached home at 5.45am after having supper with friends. As soon as she opened her car door, a man showed up out of nowhere holding a knife.
According to the victim, the man held her at knife-point and asked her to quietly get in the car while the robber got into the passenger seat. With the knife pointed at her head, Gan was asked to drive away and head somewhere else.
Once they were outside the residential area, the man ordered her to stop before snatching away her Vivo smartphone. Then he asked her to climb to the backseat and not to try doing anything stupid.
The man then got behind the wheel and drove her to a bank where she was forced to withdraw RM2,000. Since he already got what he came for, the victim pleaded him to let her go and even asked him to return her smartphone.
Surprisingly, the man agreed but warned her against switching on the phone. After that, they got in the car again where she was blindfolded using the clothes in her car. The man then sped off to a dark location, which was 10 minutes away.
Once there, the robber took off her blindfold and went into pervert mode. Apparently, he had unbuttoned his pants and requested her to perform oral sex on him. Of course, the victim was shocked and refused to comply. She then pleaded him to let her go again since he had already taken the money.
After pleading and pleading, luckily the man went soft on her. After climbing to the rear seat, she took off the blindfold and switched on her phone to text her friends for help. She even ignored the robber's instruction to lay down on the seat.
The man stopped at a traffic light as there were cars in front and next to them. Seizing this opportunity, Gan quickly jumped out of the car to get help from other motorists. The man was shocked and sped off in her car.
It was understood that besides the RM2,000 cash, the victim also lost her Perodua Myvi, a gold ring, a Titus watch, her mother's passport and an Iphone 7, which she hid under the seat at the beginning of the robbery. Too bad it's now gone with the car. At least she's SAFE!
Next time if you're out late at night, be very aware of your surroundings, especially for ladies! It really isn't safe nowadays, even in your own neighbourhood! - worldofbuzz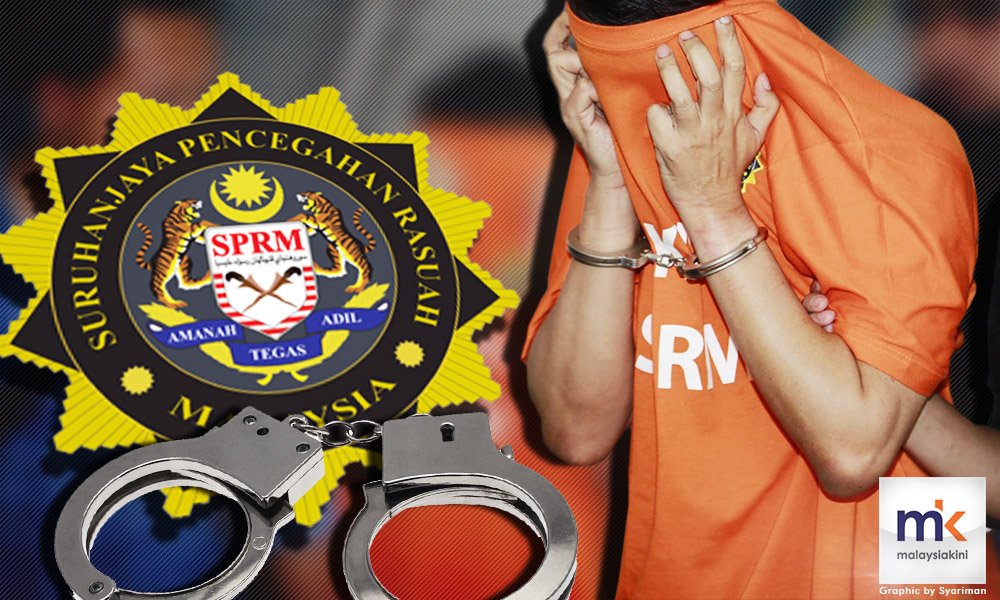 RM800,000 tunai ditemui di rumah Koperal...
Suruhanjaya Pencegahan Rasuah Malaysia (SPRM) telah merampas wang tunai berjumlah kira-kira RM800,000 ditemui di kedai rumah seorang anggota polis berpangkat koperal di Melaka.
Lelaki berusia 52 tahun itu adalah orang yang ke-10 ditahan bagi membantu siasatan kes rasuah yang melibatkan aktiviti pengumpulan wang daripada perjudian haram pengendali bersama dan rumah urut di beberapa lokasi di Melaka.
Anggota polis yang bertugas di Ibu Pejabat Polis Melaka, ditahan di kuarters polis kira-kira pukul 2.15 petang semalam.
Timbalan Ketua SPRM Pesuruhjaya (Operasi) Azam Baki, ketika dihubungi mengesahkan rampasan dan penangkapan.
Difahamkan peranan orang itu ialah untuk mengumpul wang dari pusat-pusat perjudian haram dan rumah urut, di dalam dan sekitar negeri ini.
Hari ini, Majistret Nik Tsfahanie Tasnim Wan Ab Rahman mengeluarkan perintah tahanan reman selama tujuh hari sehingga 24 Mei pada lelaki itu bagi membantu siasatan selepas membenarkan permohonan SPRM di Mahkamah Putrajaya Majistret.
Lelaki itu tiba di mahkamah pada kira-kira pukul 9.45 pagi dan disiasat di bawah Seksyen 16 (a) (B) dan 17 (a) Akta SPRM 2009. - mk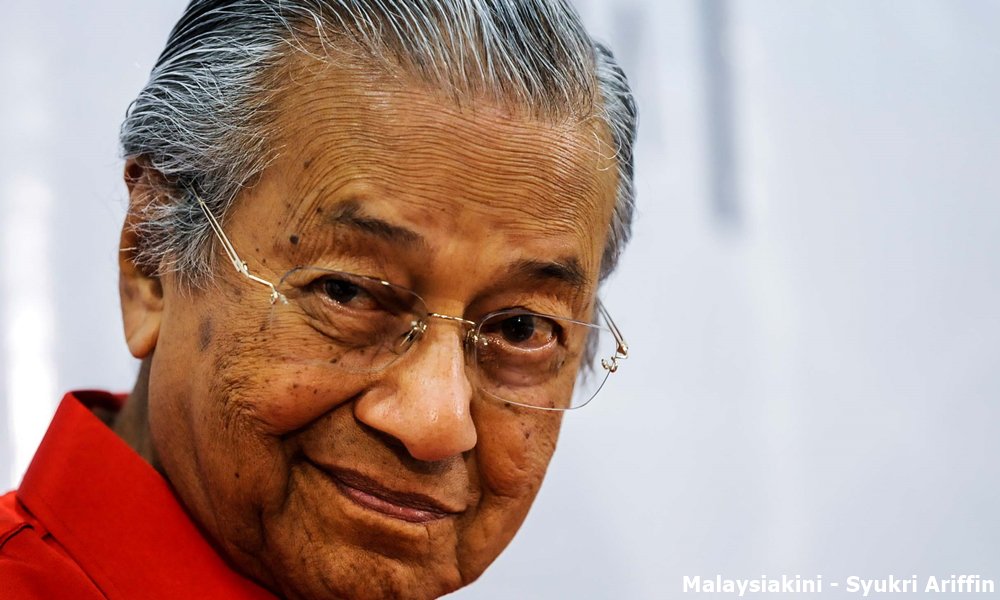 Pemimpin Jepun dah lama hara-kiri,
tapi pemimpin Melayu buat dont know...
Tun Dr Mahathir Mohamad berkata, hari ini ada orang Melayu yang tidak sedikit pun berasa malu jika diketuai oleh pemimpin yang diketahui mencuri dan melakukan pelbagai jenayah.
Tanpa menamakan mana-mana individu, ujar bekas perdana menteri itu, daripada menjauhkan diri dari pemimpin seperti ini, ramai pula orang Melayu yang sanggup berkongsi hasil pencurian ini.
"Sepatutnya perasaan malu akan menyerang masyarakat jika ada dikalangannya seseorang atau kumpulan terlibat dengan perbuatan jenayah.
"Tetapi hari ini ada orang Melayu tidak sedikit pun berasa malu jika dipimpin oleh pemimpin yang diketahui telah mencuri dan melakukan pelbagai jenayah.
"Jauh dari menjauhkan diri dari pemimpin seperti ini, ramai juga yang sanggup berkongsi hasil pencurian ini. Ada yang menolong menutup jenayah ini dan mendakwa pemimpin tidak tahu dan telah ditipu," jelas Mahathir dalam blognya.
Sebelum ini, Mahathir dilihat kerap mengkritik Perdana Menteri, Datuk Seri Najib Razak yang didakwa beliau sebagai terlibat dalam skandal 1MDB dengan menyamun harta negara dan rakyat.
Mengulas lanjut, tambah Mahathir, masyarakat yang memiliki perasaan tidak tahu malu akan rosak dan mundur dengan anggota serta bangsanya akan dipandang hina.
"Inilah yang sudah terjadi pada bangsa Melayu sekarang," katanya lagi.
Satu dari perlakuan yang tidak baik dan sepatutnya memalukan ialah amalan membodek dengan adakalanya pembodek sanggup menterbalikkan perbuatan kerana ingin dipuji oleh tuannya, jelasnya.
"Tidak ada perasaan malu barang sedikit pun apabila dikesan dan diperkatakan tentang perbuatan yang tidak baik olehnya.
Menyalahguna hak membuat keputusan kerana ingin membodek tuannya tidak memalukan orang tertentu ini.
"Ada yang apabila dituduh mencuri, orang yang tidak tahu malu akan hanya senyum," jelasnya.
Di Jepun, Mahathir menambah, rakyat negara itu sanggup membunuh diri kerana malu apabila gagal menjalankan tugasnya atau tidak sebaik yang diharapkan atau melakukan sesuatu yang tidak baik dalam pandangan masyarakat.
"Dalam masyarakat Melayu perasaan malu berbeza dengan orang Jepun. Mereka berasa malu jika kain terlondeh di hadapan orang.
"Jika gagal menjalankan tugas yang diberi atau diamanah, perasaan malu tidak mengganggu fikiran mereka.
"Jika mereka mengambil atau melesapkan duit yang diamanahkan kepada mereka juga mereka tidak berasa malu," ujarnya lagi. - mk
Japanese willing to kill themselves out of shame, but...
Malay actor who slapped Chinese director brought shame to his own race...
In an unexpected twist, a comedian slapped a movie director in front of Prime Minister Najib Abdul Razak for purportedly being rude.
The incident, according to Parti Amanah Negara (Amanah) lawmaker Mujahid Yusof Rawa, has shamed the entire nation.
He said nobody should be harmed for asking questions.
"The bodek (apple polishing) culture has gone overboard merely to prove the artistes community's loyalty to the prime minister," he said in a Whatsapp message after the incident.
"Is this the culture of TN50 which will tarnish the Malaysian political future?" he asked.
During the National Transformation (TN50) event at the prime minister's official residence in Putrajaya last night, comedian Sulaiman Yassin, also known as Mat Over, slapped director David Teo after he went on stage and attempted to direct a question at Najib.
Teo was then questioning actor Rosyam Nor, who moderated the event, on allegedly not giving equal opportunity for everyone at the forum to voice their views.
Criticising Teo as being "disrespectful" to the PM, Rosyam eventually allowed him to express his views, which the director started by reciting a poem.
At this point, Sulaiman hit Teo, who reacted by trying to kick his aggressor, and a brief tussle ensued, before policemen intervened.
Mujahid said artistes should not be contaminated with the "bodek culture" or be poisoned with racist practices.
Since videos of the incident had gone viral, he observed that discourse over the matter has been marred with racist nuances.
"The message from the slapping incident is clear, the bodek culture can tarnish the good name of the PM," he added.– mk
Saya yang kena tampar, saya yang minta maaf?
Tahniah David Teo kerana berani walaupun tahu bisnes filem dia akan jatuh lepas ni.Gua suka lu sebab ramai anak Melayu yg kerja dgn lu dan lu tolong ramai Melayu.. Lu tak mahu pekerja lu jadi macam arwah P. Ramlee sebab Melayu makan Melayu lah P Ramlee jadi papa kedana (ramai melayu yg hentam lu tp dia org tak tahu cerita PRamlee jatuh kena perangai orang Melayu). Lu Cina tapi lu tetap jaga pekerja Melayu..Gua bukan rasist. Lu Cina kah Lu Melayu kah Lu India kah lu lawan Najib kah, lu team gua.- f/bk
cheers.