Seorang pendakwah berkata, pendekatan PAS terhadap orang bukan Islam kini ternyata berbeza dan kadang-kadang membawa imej buruk kepada Islam.
Kata Wan Ji Wan Hussin, seseorang pemimpin parti politik tidak sepatutnya bertindak - sama ada melalui perkataan atau tulisan - yang mengundang fitnah.
"Dulu PAS amat terkedepan dalam dakwah. Atas alasan dakwah, PAS dahulu menggalakkan sangat orang bukan Islam mendekatkan diri dengan orang Islam, namun kini PAS berbeza.
"Dulu presiden PAS pernah kata, orang bukan Islam ada hak untuk tolak hudud atas alasan mereka tidak diwajibkan ikut ajaran Islam.
"Kini, ada pimpinan PAS tuduh orang Muslim sebagai anti-Islam sebab tidak bersetuju dengan pandangan PAS," katanya kepada Malaysiakini hari ini.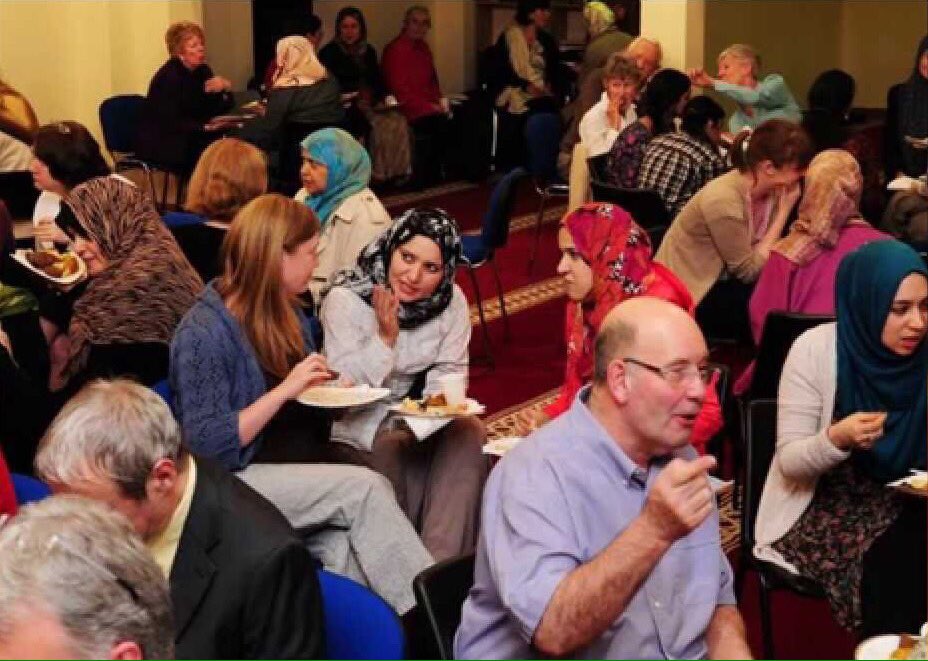 Masjid Darul Isra' di Cardiff,Wales mengundang bukan Islam
menyertai iftar sepanjang Ramadan. Buat malu orang Melayu Malaysia!
Wan Ji diminta mengulas tindakan sesetengah pemimpin PAS yang membuat kenyataan keras terhadap pihak yang tidak sependapat dengannya.
Hari ini Yang Dipertua PAS Gombak, Salehhuddin Nasir (gambar,bawah), yang mengemas kini Facebooknya menulis: Meluat menyampah aku tengok pemimpin DAP buka puasa sekali dengan orang Islam. Menyebok je. Masa lain buat pesta arak dan pesta onani. Haram jadah sungguh. (Kepada) orang Islam, Allah dah sebut lakum di nukum waliyadin. Sori saya tak perlu pandangan sufi tasauf di sini. DAP musuh Islam. PAN (Parti Amanah Negara - AMANAH) PKR macai DAP!!" Baca seterusnya...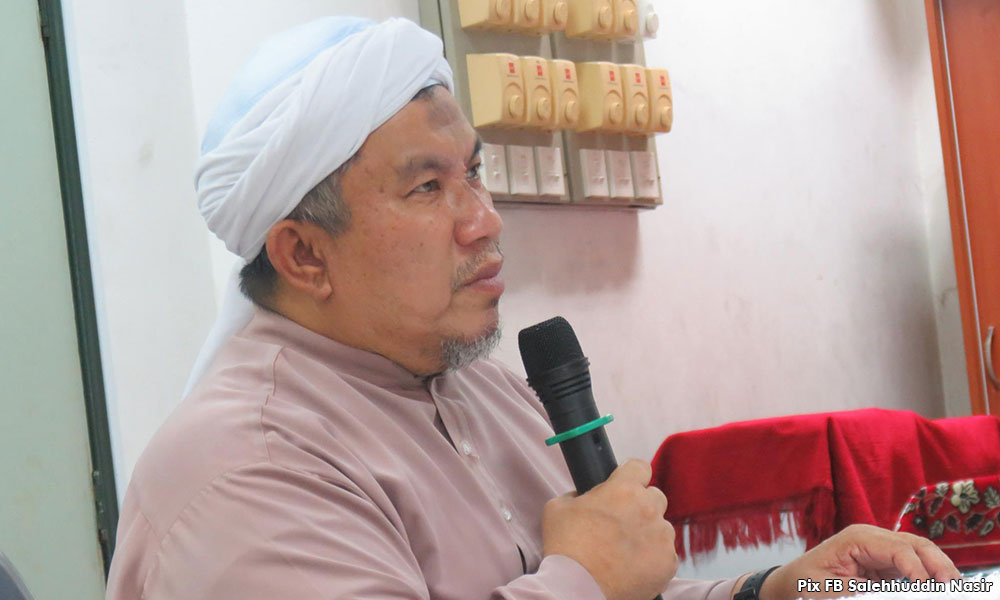 Salehhuddin Nasir,Yang Dipertua PAS Gombak
PAS leader expresses disgust over
DAP reps at 'buka puasa' do...
A grassroots PAS leader's denouncement of DAP leaders attending break fast events has struck former allies with nostalgia for "old PAS". Gombak PAS chief Salehhuddin Nasir had on Facebook yesterday said he was "disgusted by the sight of DAP leaders breaking fast with Muslims".
Islamic scholar and PKR Youth leader Wan Ji Wan Hussin said the posting showed how PAS' approach towards non-Muslims today differs from before, and could bring disrepute to Islam.
"Before PAS was at forefront of dakwah (spreading Islam). On the basis of dakwah, PAS had strongly encouraged non-Muslims to approach Muslims, but PAS today is different.
"Before, the PAS president said non-Muslims have the right to reject hudud and they are not compelled to follow Islamic teachings.
"Today, there are PAS leaders who accuse Muslims of being anti-Islam for disagreeing with PAS," Wan Ji, who heads PKR Youth's religious bureau, told Malaysiakini.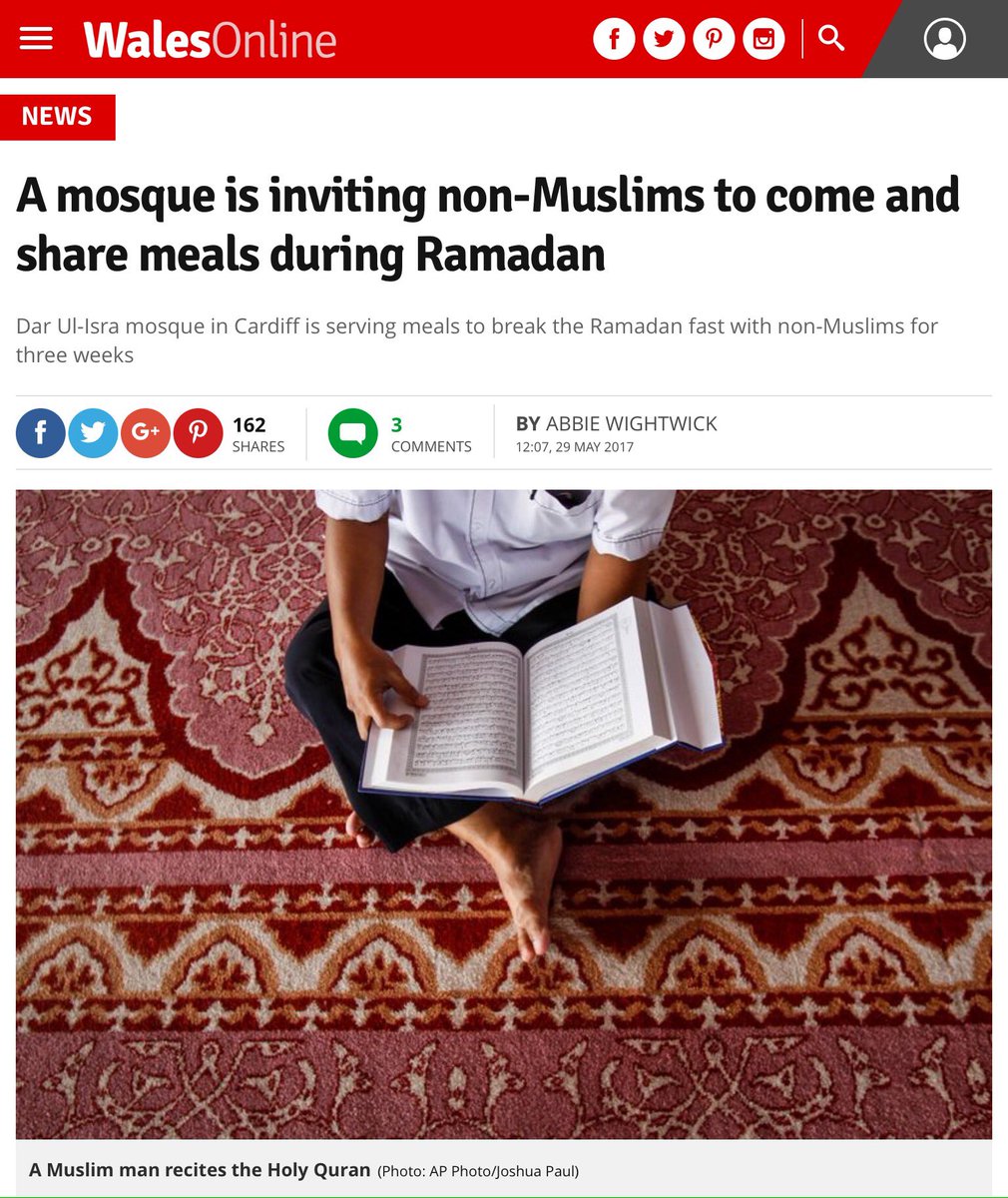 Masjid Darul Isra' di Cardiff,Wales mengundang bukan Islam
menyertai iftar sepanjang Ramadan....
Sallehhuddin in a scathing Facebook posting said: "I am disgusted at the sight of DAP leaders breaking fast with Muslims. What a nuisance, when at other times they hold alcohol parties and masturbation fests. Bas***ds.
"For Muslims, Allah has stated (in the Quran, verse 6 of the Kafirun chapter) 'for you is your religion, and for me is my religion'.
"Sorry, I don't need sufist views here. DAP is the enemy of Islam. Parti Amanah Negara and PKR are DAP lackeys," he said.
The statement was made amid calls from a Penang Muslim NGO to bar DAP secretary-general and Penang Chief Minister Lim Guan Eng from joining breaking fast events, because he is allegedly anti-Islam.
However, Wan Ji said PAS should not be equated with Islam or the word of God as it is just an organisation.
"So those who disagree with PAS are not anti-Islam," he said.
He added that non-Muslims should not be given the impression that Muslims are against them, or that violent acts like that perpetrated by the Islamic State is acceptable in Islam.
'Forgive them'
Meanwhile, Amanah Youth vice-chief Shazni Munir Mohd Ithnin said grassroots PAS leaders may be emboldened to make such remarks publicly following the brusque approach of top leadership off late.
"No action was taken on the mid-level leaders who said those who oppose the amendments to the Syariah Courts (Criminal Jurisdiction) Act (Act 355) should be buried in a jirat (Northern Malay slay for Chinese cemetery). This makes it worse," he said referring to a recent viral video.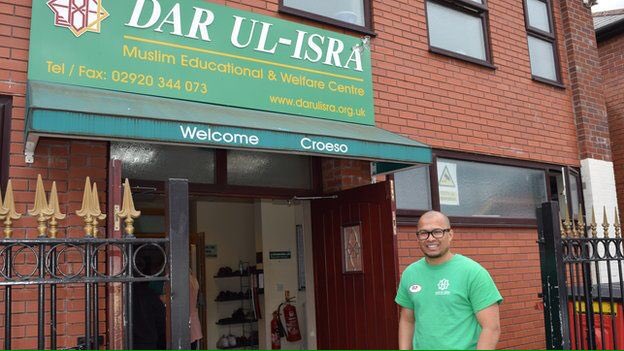 Masjid Darul Isra' di Cardiff,Wales mengundang bukan Islam
menyertai iftar sepanjang Ramadan....
In the video, a PAS member who was speaking in Kedah said those against Act 355 amendments should be buried in a jirat. Even so, Shazni Munir said even the most pious can lose rational thinking when posting on social media.
"I think it is best we forgive such remarks (on social media), especially in this month of Ramadan," he said.
When contacted, Selangor PAS commissioner Sallehen Mukhyi said he will speak to Salehhuddin to get an explanation over the posting.
"I cannot comment first, as this could lead to conflict. Let me contact him first," he told Malaysiakini. The portal has contacted Salehhuddin for comment.- mk
Kekecohan di masjid calarkan semangat Ramadan
Sempadan baru PRU14 - yg mana menang,kalah
Walaupun beza agama dan bangsa
tapi dapat sama2 berdoa...
cheers.