UMNO dan orang Melayu sepatutnya bimbang apabila Datuk Seri Najib Razak kekal sebagai Perdana Menteri, dab bukannya jika Lim Kit Siang mengambil alih jawatan tersebut.
Kenyataan tersebut dibuat mantan Perdana Menteri, Tun Dr Mahathir Mohamad di blognya hari ini.
"Rekod Najib sebagai Perdana Menteri bukanlah sesuatu yang boleh dibanggakan oleh rakyat Malaysia, terutama orang Melayu.
"Sebaliknya rekod DAP di Pulau Pinang tidak seburuk Kerajaan BN di pusat," ujar Pengerusi Parti Pribumi Bersatu Malaysia (PPBM) itu.
Menurut beliau kenyataan Najib bahawa Ketua Parlimen DAP Lim Kit Siang akan menjadi Perdana Menteri sekiranya UMNO tewas dalam pilihanraya akan datang adalah tidak berasas sama sekali.
"Kepimpinan DAP tidak pernah tuntut jawatan Perdana Menteri atau Timbalan Perdana Menteri.
"Dari 222 kerusi parlimen hanya 52 sahaja yang mempunyai majoriti Cina. Untuk mendiri Kerajaan DAP perlu miliki lebih daripada 111 kerusi. Jelaslah DAP tidak memiliki cukup kerusi," jelas beliau.
Sebaliknya ujar Tun Mahathir, Najib Razak sendiri yang telah membuat perjanjian ketenteraan dengan China.
"Kemenangan Najib dan UMNO akan mengikat Malaysia dengan negara China, dan Malaysia tidak lagi dapat mengamal dasar luar berkecuali seperti dahulu." tegasnya.
Kenapa Melayu boleh sokong MCA?
"MCA yang 100% Cina, dan berjuang hanya untuk kepentingan orang Cina tidak ditolak oleh orang Melayu.
"Walaupun MCA mempunyai hubungan rapat dengan Parti Komunis China, dan kita menolak fahaman Komunis dan telah berperang dengan mereka, ini pun tidak menjadikan MCA musuh kepada UMNO dan ramai orang Melayu," tambah beliau lagi.
Mahathir turut mempersoalkan bagaimana orang Melayu dan UMNO masih tidak membantah walaupun MCA yang sebenarnya menuntut supaya diberi jawatan Timbalan Perdana Menteri Kedua.
"DAP adalah parti berbilang kaum walaupun majoriti dari ahlinya Cina. Terdapat Melayu, India dan suku kaum Sabah Sarawak dalam DAP. Ada wakil rakyat DAP yang terdiri dari orang Melayu dan India.
"Sebagai anggota dalam Pakatan Harapan DAP telah menyatakan secara terbuka dan menandatangani penyataan sokongan Pakatan Harapan kepada Perlembagaan Malaysia," tegas beliau. – Roketkini.com
Malays should fear Najib as PM,
The Malays should fear Najib Razak as their prime minister, not DAP's Lim Kit Siang, Dr Mahathir said today, noting the party's record as the Penang government was "not as bad" as Barisan Nasional in the federal government.
He also repeated that an Umno defeat in the next general election would not lead to Lim becoming prime minister, as had been mentioned previously by his successor, Najib.
"Najib's statement that if Umno loses, then Kit Siang will be prime minister has no basis at all," the Parti Pribumi Bersatu Malaysia chairman wrote in his popular chedet.cc blog today.
"Actually, Najib has already had a military deal with China and a Chinese writer had said that Malacca and Kuantan ports are being developed for use by the Chinese navy with capital of billions of ringgit from Chinese companies.
"Najib and Umno's victory will tie Malaysia to China, and Malaysia can no longer practise a non-aligned foreign policy as before," Dr Mahathir said.
Dr Mahathir weighed in on the attacks hurled against DAP, his new ally in the struggle to remove Najib from power. He compared DAP with MCA, Barisan Nasional's Chinese-based component party.
DAP, he said, had been repeatedly attacked for being a "Chinese party" and the belief that it only fought for the Chinese.
Although it had a Chinese majority, the party had a multiracial membership, including various Sabah and Sarawak folk, with the late Karpal Singh serving as national chairman until his death three years ago.
Dr Mahathir also observed that DAP used Bahasa Malaysia in its meetings and party anthem.
"Strangely, MCA is 100% Chinese and fights only for the Chinese. But it is not rejected by the Malays. MCA has close relationship with the Chinese Communist Party, and we reject communism and even fought with communists. But this still did not make MCA the enemy of Umno and the Malays," he said.
Dr Mahathir said when he was prime minister, MCA suggested a second deputy prime minister post be created for MCA, and this also did not draw objection from Umno or the Malays.
"DAP has never asked for the prime minister or deputy prime minister posts. The party itself acknowledged that the Chinese is a minority in Malaysia and that DAP cannot form the federal government even if it won every seat it contests."
Out of 222 parliamentary seats, only 52 are Chinese-majority seats.
"Maybe the multiracial Malay-majority parties will give a few seats to non-Malay candidates.
"But the majority of the three Malay-led parties will field Malay candidates. Parti Pribumi Bersatu Malaysia, as a Malay party, will not nominate and support a non-Malay as prime minister.
"It is not possible for the opposition pact to be dominated by DAP, except in Penang."
To further debunk the DAP-Chinese domination myth, Dr Mahathir said DAP as a member of Pakatan Harapan had openly said it would defend and support the constitution.
He said DAP recognised the position of the Malay rulers, Malay and Bumiputera rights and privileges, Bahasa Malaysia as the official language and Islam as the religion of state. - malaysianinsight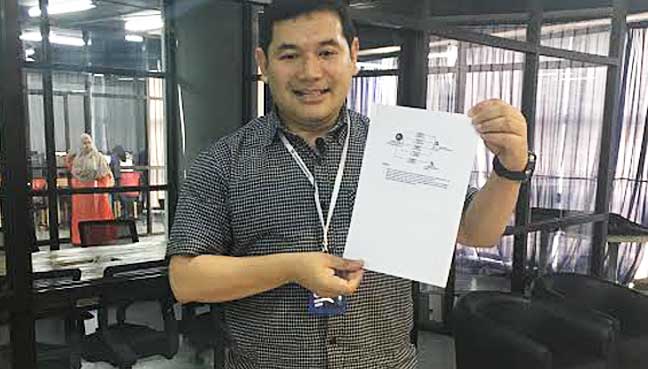 Rafizi tumpu kepada senarai penerima wang SRC...
Najib priced RM7.41billion
Bandar Malaysia deal suddenly collapses...
The RM7.41 billion deal which would have seen a consortium between Johor-based Iskandar Waterfront Holdings (IWH) and China Railway Engineering Cooperation (CREC) acquiring a 60 percent stake in Bandar Malaysia has failed to materialise.
TRX City Sdn Bhd in a statement today said the share sale agreement (SSA) entered into on Dec 31, 2015 with the consortium lapsed.
"This is because, despite repeated extensions being granted, IWH-CREC failed to meet the payment obligations outlined in the conditions precedent under the SSA.
"As a result, the share sale agreement between the parties stands null and void with immediate effect," it said.
ABRUPTLY CANCELLED
Prime Minister Najib Abdul Razak was to visit the Bandar Malaysia site at 5pm today but the event was abruptly cancelled.
Instead, TRX City's statement was issued shortly after.
The Bandar Malaysia deal was previously touted as part of the 1MDB rationalisation plan to pare down its debt.
The 486-acre prime land in Sungai Besi, or Bandar Malaysia, had since been transferred and placed under the Finance Ministry.
DEAL AXED, OF COURSE LAND TO STAY WITH PUTRAJAYA
TRX City said the government will now shelve its plan to sell the land.
"Looking ahead, given a significant appreciation in the value of the Bandar Malaysia land, TRX City's sole shareholder the Ministry of Finance will now be retaining 100 percent ownership of the site to ensure that the Malaysian people benefit from its development in its entirety.
"TRX City will immediately be inviting expressions of interest for the role of master developer of Bandar Malaysia, with full ownership being preserved by the Ministry of Finance," it said.
TRX City said there will be a stringent selection process for the master developer of Bandar Malaysia.
"The selection process will involve very strict criteria, including track record, speed of delivery and financial capability for such large scale development.
"This is to enhance all aspects of Bandar Malaysia, including its role as a business, transport, residential and tourism hub," it said. - mk
Perjanjian RM7.41b Bandar Malaysia lingkop...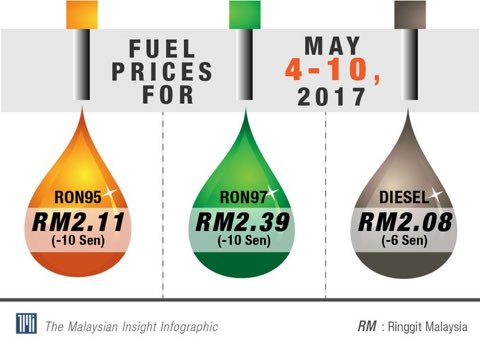 cheers.