Kinabatangan MP Bung Moktar Radin and his wife, actress Zizie Izette A Samad, were arrested by the Malaysian Anti-Corruption Commission this morning.
According to the anti-graft agency, they were nabbed in Sabah to facilitate a probe into alleged corruption involving millions of ringgit linked to the Federal Land Consolidation and Rehabilitation Authority (Felcra).
Bung was Felcra chairman during Barisan Nasional's administration. 😆
Bung, who is also the Sabah Umno chief, was arrested at the MACC office in Kota Kinabalu at 10.50am, and Zizie was nabbed at the MACC headquarters in Putrajaya almost half an hour later.
They were released on MACC bail after having their statements taken. They will be charged in Kuala Lumpur on Friday.
Earlier, a source told FMT that Bung is expected to face three charges while his wife is expected to be charged with abetment." - fmt
Bung Mokhtar, isteri didakwa di mahkamah Jumaat ini
Cara bosskurr balun duit pencen rakyat...
Ini hadiah dari Najib Razak untuk golongan penjawat awam sempena Hari Pekerja.
Berikut merupakan langkah-langkah strategik bagaimana SRC International (baca: Najib) merompak dari KWAP:
1. Nik Faisal bagi pihak SRC International, menulis 'surat cadangan' kepada Najib cadangan untuk mengambil RM4 bilion dari KWAP.
Najib ketika itu merupakan
a) Perdana Menteri merangkap
b) Menteri Kewangan merangkap
c) Pengerusi Lembaga Pengarah 1MDB
2. Najib memanjangkan surat Nik Faisal kepada Azian, CEO KWAP ketika itu, dengan menyatakan "saya bersetuju dengan cadangan ini".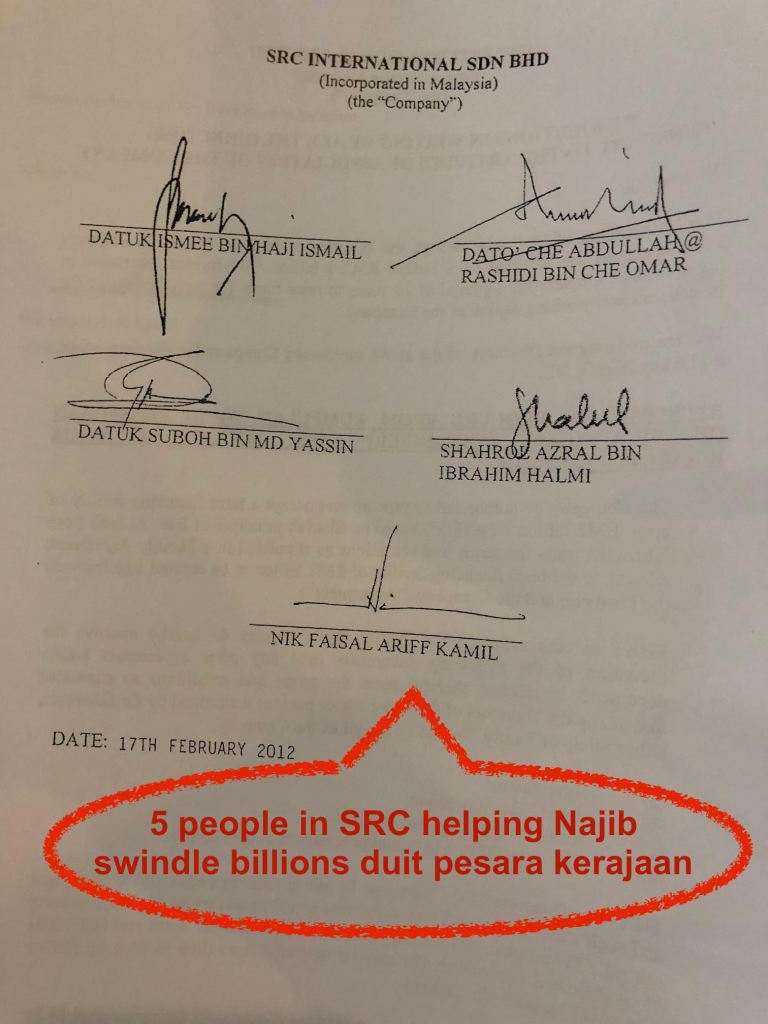 3. Sementara itu, SRC dengan sokongan Najib telah menyediakan resolusi syarikat, dengan hasrat mengambil tambahan beberapa bilion dari KWAP.
4. Ahli panel pelaburan KWAP, Abdul Wahid Omar merangkap CEO Maybank ketika itu, telah meluluskan permohonan SRC tanpa pertanyaan, tanpa syarat, tanpa ulasan.
Takde bukti kata macai-macai belaan Najib.
Ini dokumen mahkamah, keterangan yang telah dibuktikan di mahkamah sehingga Khamis lepas. - f/bk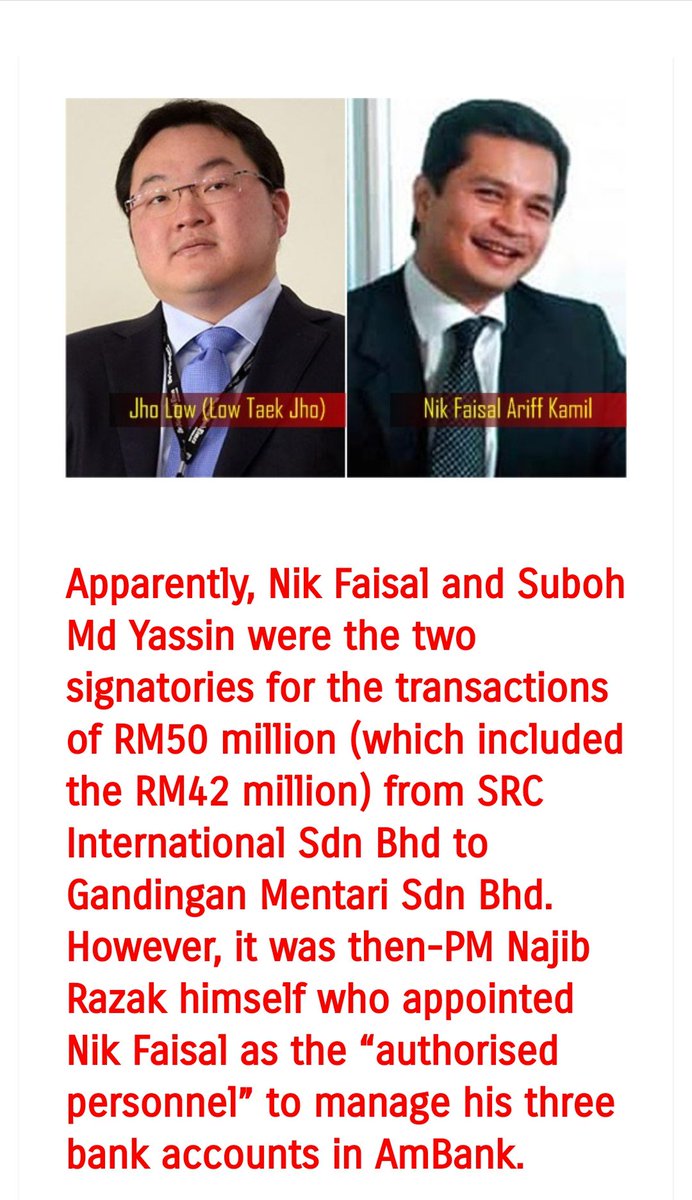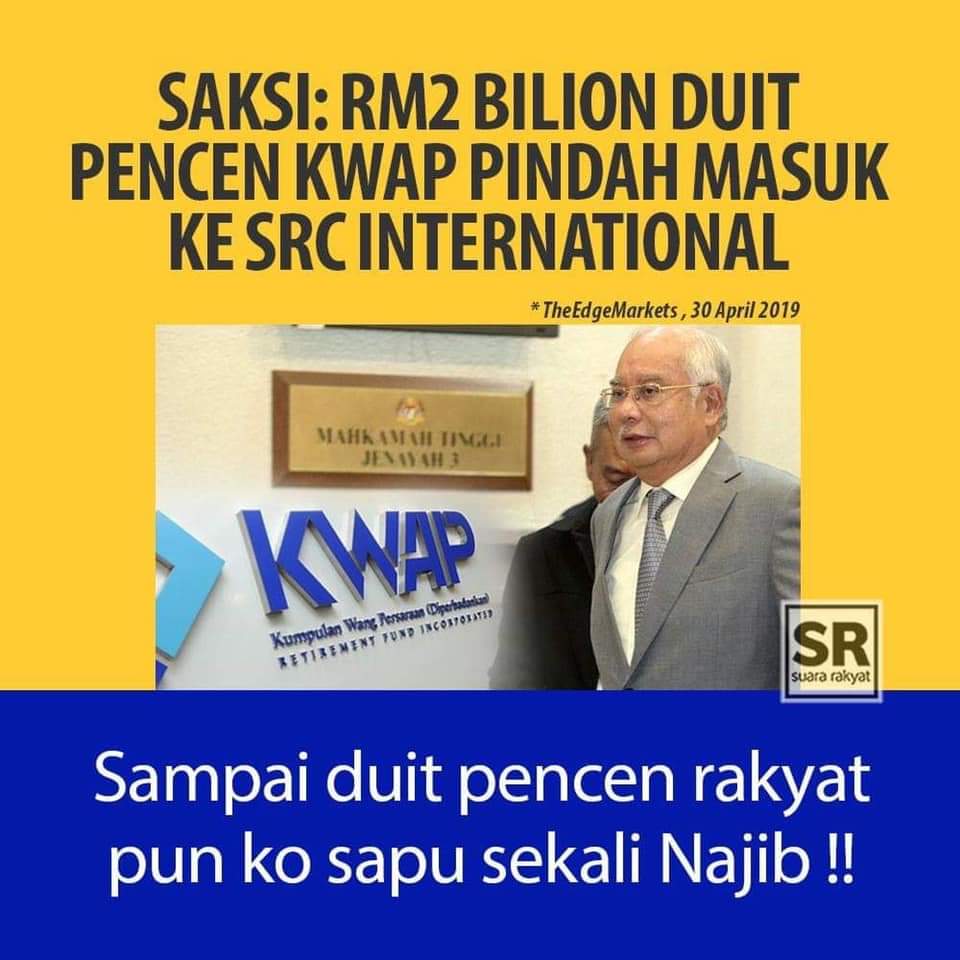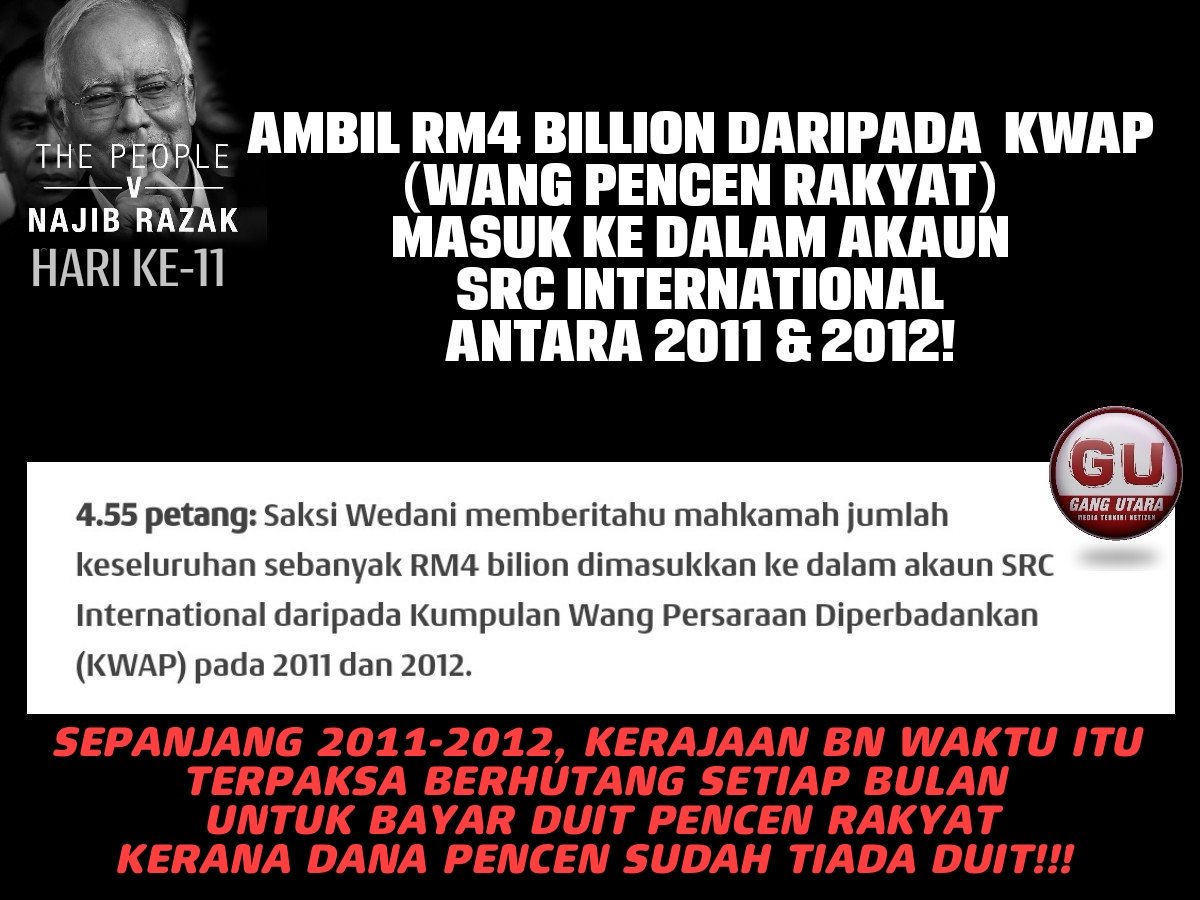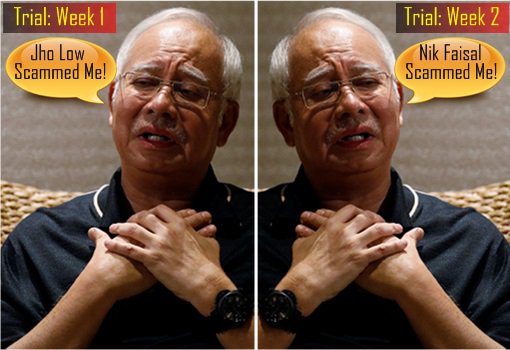 Geng lebai dah iktiraf Dr Maza sebgai Mufti.
Sebelum ni depa dok kata dia Wahabi.
Itu lah dia hasil ajarang Hadi Al-Marangi.
Semoga Allah mencucuri rahmatNya ke atas rohnya...
cheers.