Berikutan pengesahan Ketua Polis Negara, Mohamad Puzi Harun bahawa Ketua Pesuruhjaya SPRM, Dzulkifli Ahmad ketika ini sedang disiasat oleh PDRM berhubung dakwaan mempunyai hubungan sulit dengan seorang wanita yang dipercayai masih bersuami, kedudukan beliau sekarang nampaknya tidak lagi "cantik" di mata umum.
Daripada sosok yang digeruni kerana melakukan tangkapan demi tangkapan berkaitan rasuah, beliau kini sebaliknya menjadi cemuhan terbuka di mana-mana saja berhubung dakwaan yang dikaitkan dengannya itu.
Bermula dengan tersebarnya video mengenai hubungan beliau dengan wanita berkenaan dan kemudian beberapa video lain yang menunjukkan mereka bercuti bersama serta aksi berpeluk dan berpegangan tangan di Bali, Dzulkifli kini hanya ada empat pilihan untuk pertimbangannya.
Pertama, beliau sebaiknya mengambil cuti sementara sehingga pihak polis selesai menyisatnya di bawah Seksyen 498 Kanun Keseksaan yang merujuk kepada kesalahan menggoda wanita yang sudah bersuami untuk tujuan mengadakan hubungan haram.
Hukuman bagi kesalahan berkenaan akan berdepan hukuman penjara dua tahun, denda atau kedua-duanya sekali.
Berdasarkan video yang tersebar itu, Dzulkifli dipercayai bercuti bersama dengan pasangannya di Bali pada Julai lalu, sementara wanita berkenaan baru berpisah dengan suaminya pada hujung September.
Maklumat di media sosial juga menghebahkan wanita berkenaan adalah rakan setugas Dzulkifli ketika di Jabatan Peguam Negara dahulu, tetapi kini dikatakan sudah berpindah kerja di sebuah syarikat minyak sebagai Pengurus Undang-undang.
Maka, sementara siasatan terhadapnya dijalankan, Dzulkifli harus mengambil cuti bagi membolehkan siasatan menyeluruh dijalankan serta demi menjaga wibawa dan nama baik SPRM yang sedang diterajuinya. Baca selanjutnya...
Skandal KP SPRM CCTV hotel di Bali
Apa perlunya siasatan polis dipantau oleh pasukan petugas khas Apandi?
'Mama' mati selepas jumpa kawan lama...
Saat yang menakjubkan apabila seekor chimpanzi yang sedang nazak bertukar ceria apabila didatangi sahabat lamanya.
Mama, 59, bekas ketua puak chimpanzi di Zoo Royal Burgers, Belanda kelihatan tidak bermaya dan menolak untuk makan sehingga tibanya Profesor Jan van Hoof yang dikenalinya sejak 1972.
Dalam video berkenaan, haiwan itu dilihat tidak mahu menjamah sebarang makanan dan hanya terbaring lemah di dalam sangkar.
Chimpanzi yang sedang nazak itu kelihatan memberi reaksi gembira apabila menyedari siapa yang datang melawatnya.
Suaranya kedengaran riang dan tersenyum ceria. Malah, Mama dilihat menghulurkan tangannya dan menggosok kepala profesor itu.
Pada awalnya, Mama tidak menyedari siapa yang datang. Dia juga tidak mahu berganjak dan tidak memberikan sebarang respon.
Namun, hubungan Mama dengan profesor yang bertanggungjawab menemuinya di Zoo Anherm suatu ketika dahulu ternyata mampu memberi kegembiraan buatnya.
Video dirakam pada April tahun lalu. Haiwan itu mati seminggu selepas pertemuan itu.
Here is some interesting news. MO1 has no intention of Zahid Hamidi succeeding him as the party president or as the PM. Come the next UMNO assembly they are going to engineer Zahid out of the picture.
If MO1 wins the general elections (which will be held before the UMNO elections) it is said that Zahid Hamidi will be completely left out in the post elections Cabinet reshuffle.
MO1 is afraid to move against Zahid now because it may cause upheavals and loss of some UMNO votes.
The only possibility of MO1 removing Zahid Hamidi BEFORE the elections is if MO1 also steps down. In either scenario Zahid Hamidi is out of the picture. Zahid Hamidi's political career is coming to an end soon. So the situation for Zahid and his henchmen is 'Its now or never'.
Zahid and his henchmen have to make a move now or they will forever lose their chance of seeing Zahid Hamidi replacing MO1.
Zahid Hamidi the pendatang tanpa izin from Jawa never dreamed of becoming a Minister. But this is Malaysia. Malaysia Boleh. He never dreamed of becoming Prime Minister either.
But the PM's Office is now just one heart beat away. Sadly Zahid was never "inner circle". Not a blue blood or bangsawan. The son of Javanese pendatang haram. There is no way the 'inner circle' is going to allow him to the PM's position.
What can Zahid do ? Minta kuih lah brader. Say 200 million kuih talam? Settle saja. - ostb
MACC chief: I will not bow down to 'despicable' allegations...
Malaysian Anti-Corruption Commission (MACC) chief commissioner Dzukifli Ahmad has said he will not give in to pressure from personal attacks and will continue his duties without fear or favour.
Describing the recent attacks against him as dirty and despicable, Dzulkifli said the allegations were aimed at tarnishing his reputation and discrediting the MACC's efforts in combating corruption.
"We will not bow down to pressure and we will continue to carry out our duties and responsibilities to ensure that the country is rid of those who are involved in corruption and power abuse," he told TV3 during an interview
"I'm confident that these attacks were made following the MACC's 'aggressive' actions against those involved in corruption and power abuse." Dzulkifli said he had contacted Inspector-General of Police (IGP) Mohamad Fuzi Harun over the matter and the police would take further action.
Our leaders today are a bunch of arrogant nitwit who does not have the slightest shame nor do they behave like human beings.
Today Malaysia is run by heartless leaders who think they can do wrong anytime any day.
People in high position should show some dignity to the post they hold. Instead these bastards misused their post to do wrong.
Like most Malaysians I am very, very angry that Dzulifli has not shown the slightest remorse to his misbehavior.
Dzulifli should have apologize to his family, his mistress's family and the public. Instead of shifting the blame that certain people are out to discredit MACC effort in combating corruption.
No-one is out for MACC blood in fact we Malaysians are happy even though Ikan Bilis are being caught and the money, jewellery, houses etc confiscated are been used to cover Najib and Rosmah robbery.
MACC should carry on their good work instead Dzulifli should resign since he is the one who created the problem. Surely Dzulifli is not the only one capable of catching ikan bilis.
There seem to be a norm that anyone who are with UMNO are untouchable after commiting a crime.
People should not jump the gun that those behind the investigation of Dzulifli affair are the opposition or those from Sabah.
Instead one should consider the case that Najib and Rosmah have asked Dzulifli to close not so long ago.
A person who can command RM100 million a month without paying GST and Income Tax is a huge loss to one's pocket and I am not talking about his dignity and ego which went down the drain when the Agong rejected his extension to continue as the number 1 Protection Racket Chief. - flipflop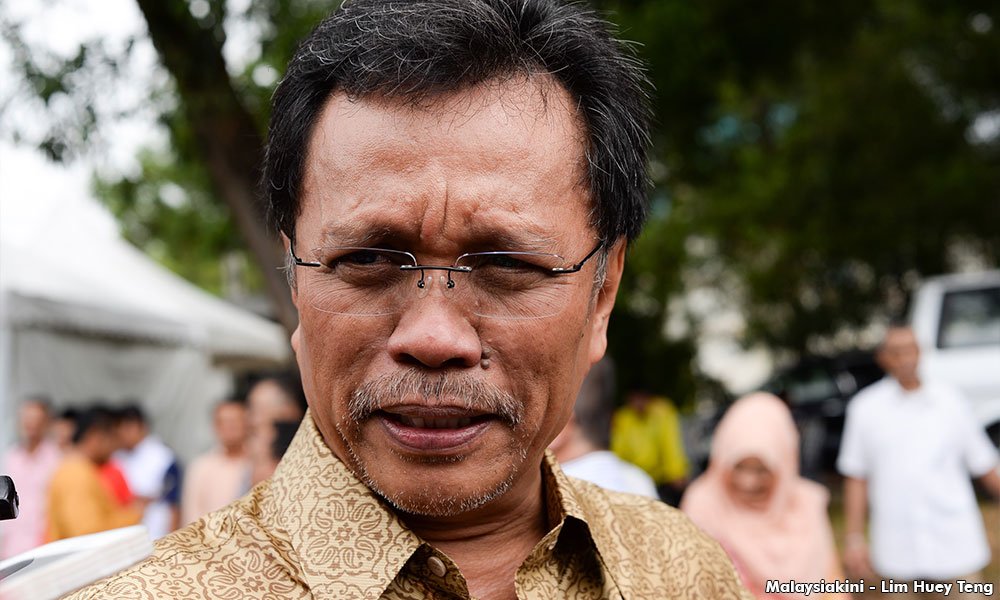 Shafie Apdal ditahan SPRM...
Sapa milik hartatanah FELDA di London?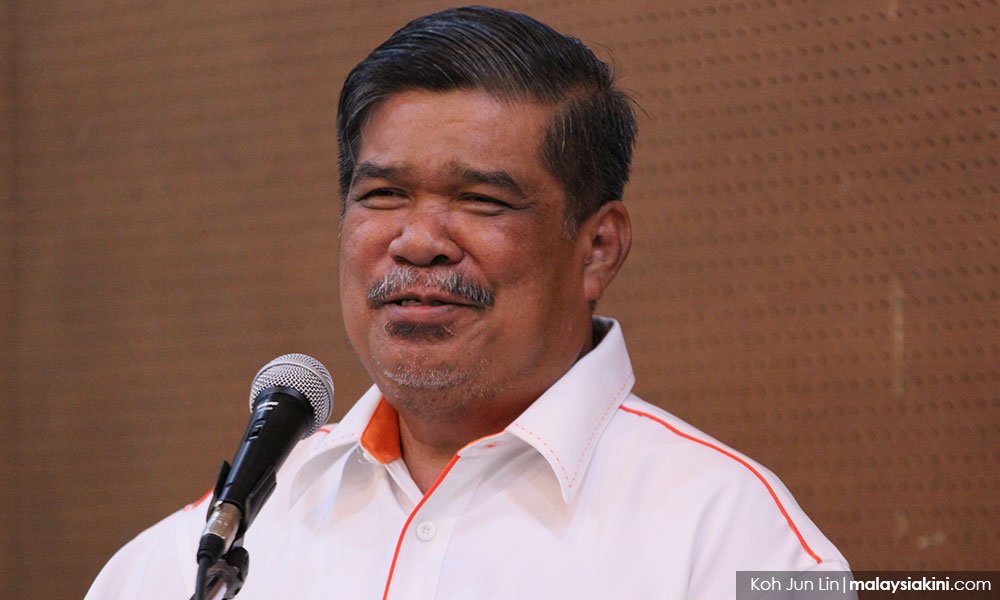 Bukit Kepong :Tulis semula sejarah negara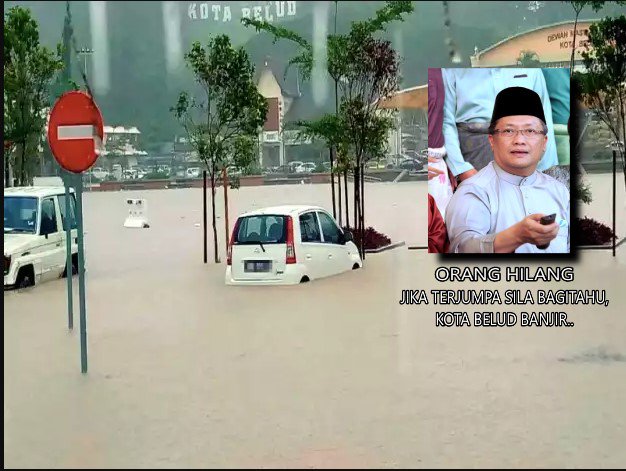 cheers.