Pakatan Harapan (HARAPAN) membentangkan Belanjawan Alternatif 2018 mereka semalam, dua hari lebih awal daripada kerajaan, namun bagaimana pula dengan PAS yang bercita-cita ingin menjadi 'Kingmaker' dalam politik Malaysia?
Adakah PAS tidak mempunyai belanjawannya sendiri untuk dibentangkan? Atau fungsinya hanya untuk membawa usul persendirian RUU355 oleh Presidennya, Datuk Seri Abdul Hadi Awang tanpa mempedulikan tentang hal lain?
Demikian yang dipersoalkan Ahli Parlimen Segambut, Lim Lip Eng dalam kenyataan hari ini sambil menegaskan bahawa pertanyaan itu tidak bermaksud untuk merendah-rendahkan parti Islam berkenaan.
"Tetapi PAS pastinya berhadapan banyak persoalan jika parti pembangkang yang mesra-Najib ini tidak mampu mengemukakan belanjawannya sendiri menjelang esok sebelum Perdana Menteri Datuk Seri Najib Razak membentangkan belanjawan Barisan Nasional di Parlimen.
"Jadi saya teringin mahu tahu. Adakah PAS akan menjadi pembonceng belanjawan Najib Razak pada esok hari memandangkan kini ramai pimpinan utama PAS begitu rapat dengan Perdana Menteri?" soalnya.
Belanjawan Alternatif 2018 yang juga dikenali sebagai Belanjawan Rakyat berikrar antaranya untuk menghapuskan cukai barangan dan perkhidmatan (GST), memansuhkan tol dan mengurangkan bebanan kos sara hidup yang ditanggung rakyat.
Pasukan Petugas Belanjawan Alternatif 2018 semalam turut menegaskan bahawa belanjawan tersebut adalah bersifat realistik dan tidak populis seperti didakwa sesetengah pihak, malah taklimat turut dibuat bagi menerangkan bagaimana GST dapat dihapuskan.
Mengulas lanjut, Lip Eng yang Setiausaha DAP Wilayah Persekutuan berkata, pihak BN nampaknya seolah-olah menerima baik belanjawan HARAPAN apabila tidak kedengaran kritikan yang banyak terhadap inisiatif gabungan pembangkang itu.
"Pimpinan Barisan Nasional nampaknya tidak banyak bunyi setelah belanjawan ini dilancarkan. Ini menjadi isyarat bahawa cadangan-cadangan dalam belanjawan alternatif Pakatan Harapan adalah baik untuk rakyat," ujarnya. – Roketkini.com
Bajet PAS akan dibentang sebelum solat Jumaat.
Action against Jho Low only
if he commits offence in M'sia...
Tourism and Culture Minister Nazri Abdul Aziz today said that Malaysia can only take action against 1MDB-linked businessperson Jho Low if he has committed any offence under the country's law.
"So I also want to know what offence did he commit in Malaysia," said Nazri when asked for comments on the government's stand that there is no case to be pursued against Low in Malaysia.
This is despite related investigations still being carried out by various foreign authorities on cases linked to 1MDB and Low.
"All these while (former premier Dr) Mahathir (Mohamad) is asking why the whole world knew about Jho Low and the alleged offences, but only Malaysia seem to not know.
"All these offences, if there are, are committed overseas. So let the overseas governments and their authorities take actions against him," the former law minister told a press conference at the Les' Copaque animation studio in Shah Alam.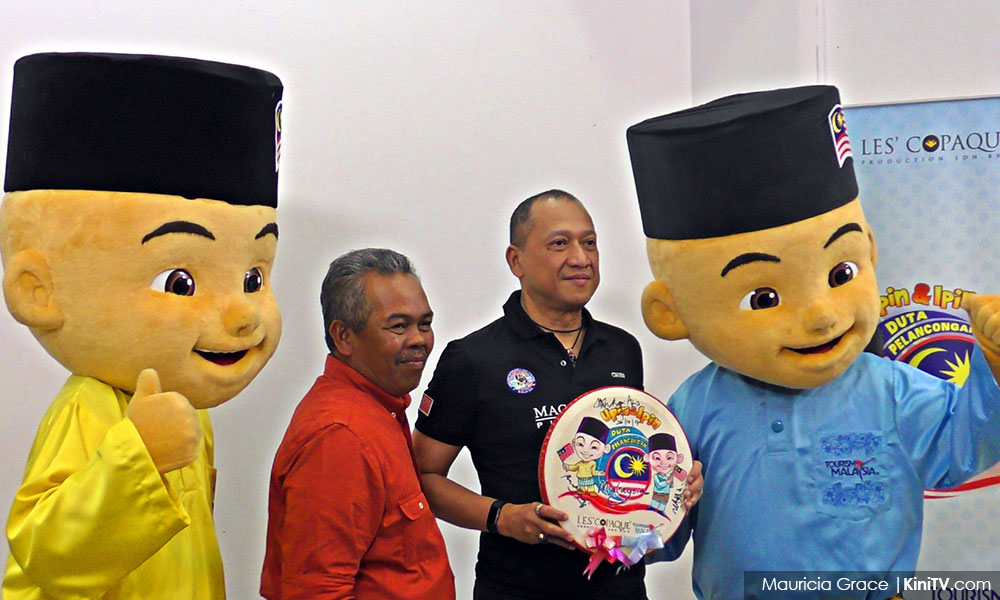 "In Malaysia, tell us what offence has he committed.
"I am sure if he has committed any offence in this country, under our law, we will take action," Nazri further said.
Deputy Prime Minister Ahmad Zahid Hamidi had on Monday revealed the police had closed its investigation into Low, while denying reports that Malaysia was currently requesting help from Interpol to locate the Penang-born tycoon.
On Tuesday, when asked to clarify his remarks, Zahid reiterated his earlier statement but refused to confirm whether the Attorney-General's Chambers had ruled that there would be no further action on the case.
Low, whose whereabouts remain unknown, is closely linked to the 1MDB scandal, which saw billions of ringgit in funds allegedly siphoned off by certain individuals.
He has denied the allegations directed at him. - mk
Aiyaa...seronok jadi Jho Low!!!
Jho Low lakukan 4 kesalahan mengikut undang2 negara...

What our tourism minister is saying is it is okay for Malaysians to commit crime so long as it is out of the country, even when the scammed are Malaysian tax payers. If that be the case, why did Apandi even bother to sue RPK for blabbering outside the country?

- Roger 5201


Awat u ni bodoh sgat?.jabatan kehakiman amerika kata jho low curi duit 1mdb dimalaysia dan membeli barang barang mewah di amerika,sebab tu doj ambil tindakan.jho low juga didakwa olih doj membeli rantai berlian utk isteri mo1 dgn menggunakn wang ygbdicuri dari 1mdb

.- Abd Malik Jamaludin


Hello Mr. Nazri, a simple common sense will tells you that the monies belongs to Malaysian public. So whether the offence committed here or overseas did not holds water. It is all about public fund, Malaysians public fund. In today's world money could be stolen with click of keyboard. Jho Low still can enter Malaysian's bank website and transfer the money elsewhere when he is not physically present here. But our law is inferior to other countries, thus your comments. Go and fly kites

.- apa nama


Lepas ni senang la.. kalau nak rasuah.. pergi luar negara, bagi duit juta2.. dah dapat.. simpan, enjoi, joli baru pulang msia.. tak ada kesalahan kata nazri sbab bukan rasuah dalam negara.

- Christian GiorGio SenZa


Ok JL stole our money and you excuse him saying it's all overseas, what about MO1? He stole and is sitting under your large nose.How about him? What excuse?

- AJ


Dia ingat rakyat Malaysia bodoh macam dia kot.

- t/sekole
Why clamp my car but not the VIP one?
A woman took to Twitter to vent her frustration after her car was clamped by Dewan Bandaraya Kuala Lumpur (DBKL) while the Mercedes-Benz in front of hers was spared.
The viral tweet posted on Oct 19 under the handle@WinnieKepala got DBKL into action and caught the attention of former Inspector General of Police Tan Sri Musa Hassan.
"My car got clamped for illegal parking. Fine. But this VIP car who's there before me, also illegally parked, unharmed? @PDRMMsia #dbkl," she tweeted.
The post went viral and received over 20,000 retweets and 7,000 likes.
She asked a DBKL officer why the luxury car, which she described as a "PDRM VIP", was not clamped.
"I am only tasked with unclamping vehicles. This is not discrimination as it is standard practice that if the driver of the vehicle is nearby, officers will normally not clamp the car," the officer reportedly said.
The former IGP pointed out that the crest on the luxury car was not an official VIP or police logo. Having the badge does not mean one can escape summons for traffic offences, he added.
"It's not a PDRM VIP, it's a Retired Police Officers Association car badge and can be bought by anyone when they give donations to the Assoc.," Tan Sri Musa tweeted.
According to a Harian Metro report, DBKL will be following up on the incident. "We will have to follow up on this to see if the car was clamped by the council's traffic division or by those on duty hired by the parking concession operator under Yayasan Wilayah," DBKL deputy enforcement director Nasarudin Daharun said. - the sundaily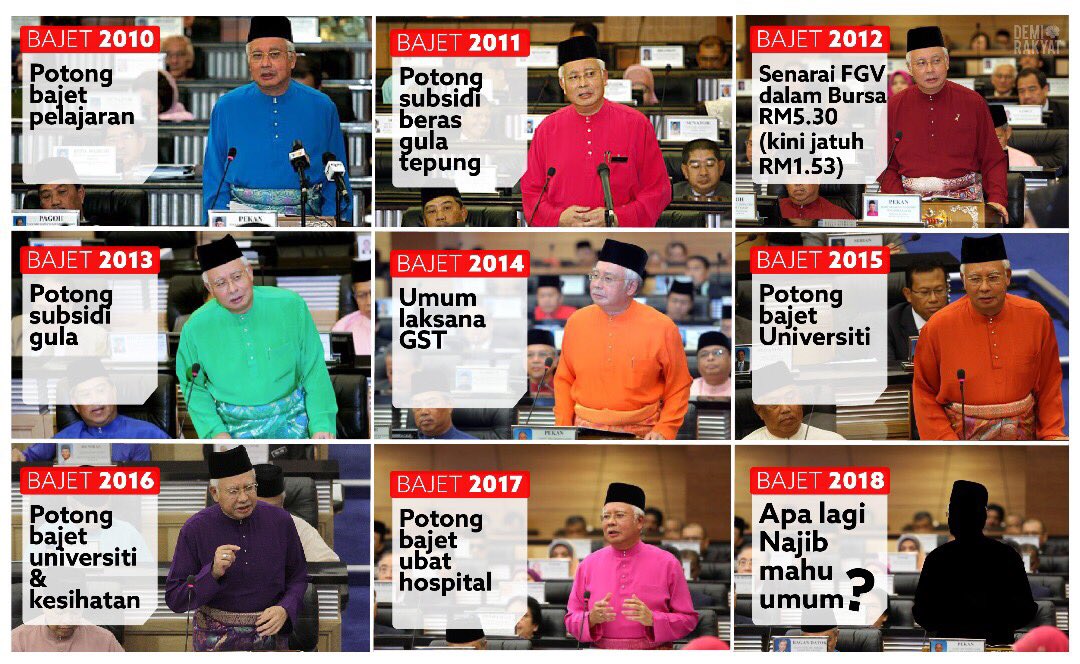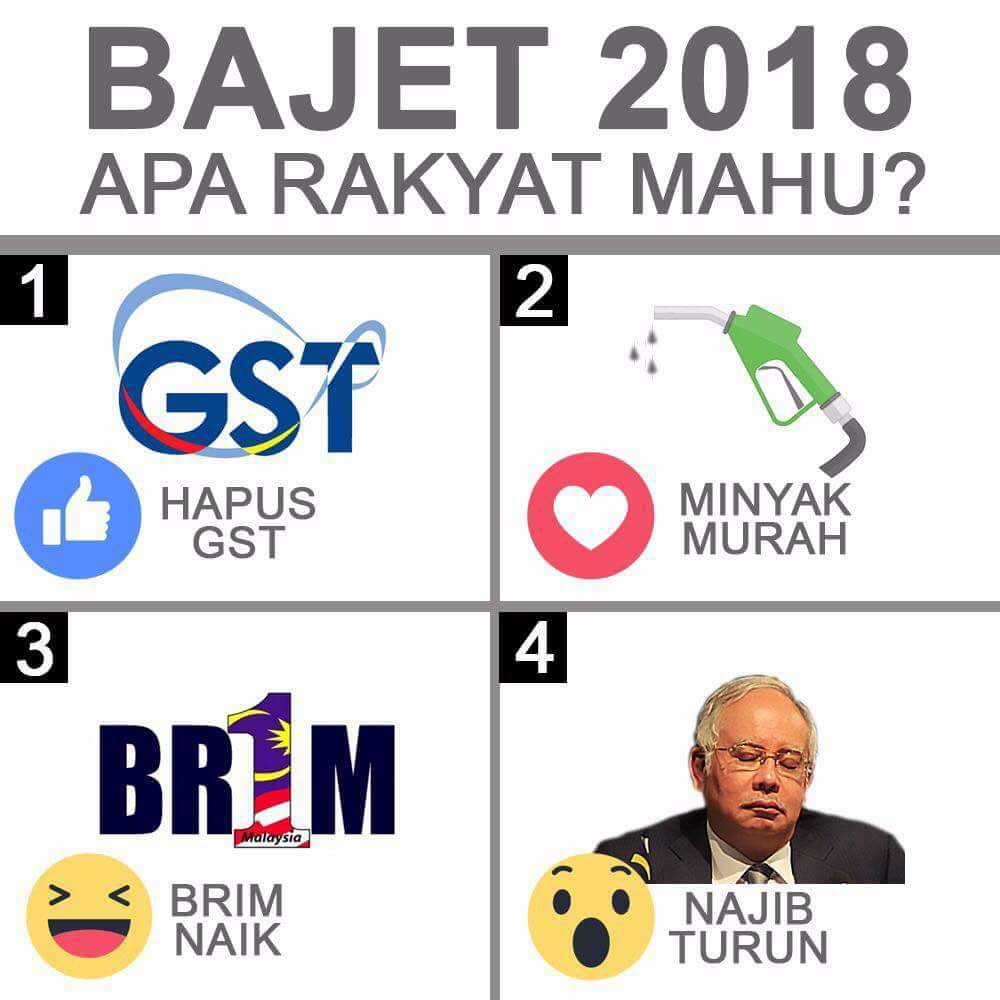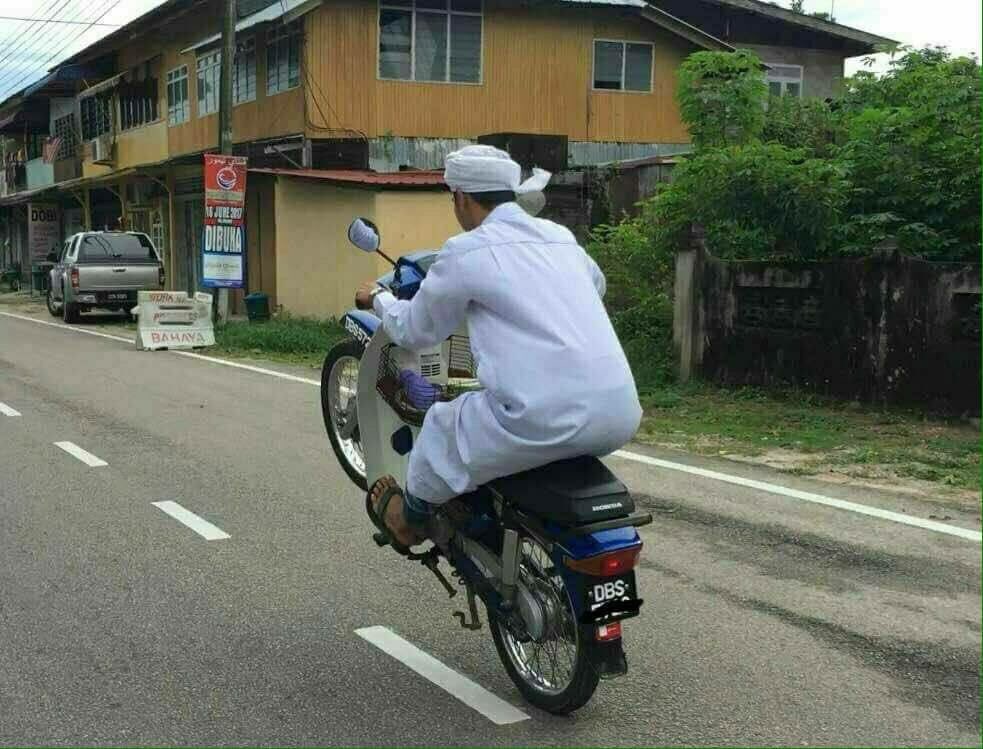 cheers.