Satu kajian terbaru mengenai pengguna Facebook menunjukkan dalam soal parti politik, rakyat Malaysia masih terpisah mengikut garis perkauman.
Menurut kajian Politweet yang diterbitkan minggu lepas, pengguna Facebook berbahasa Cina cenderung ke arah pembangkang dibandingkan dengan pengguna berbahasa Melayu yang lebih cenderung ke arah kerajaan pemerintah.
Majoriti (60.16%) daripada 6.4 juta pengguna Facebook berusia di atas 21 tahun adalah individu yang menggunakan dua bahasa, Melayu dan Inggeris.
Ini diikuti oleh pengguna berbahasa Melayu sahaja (14.84%), pengguna Cina-Inggeris (11.72%), dan pengguna Melayu-Cina serta pengguna berbahasa Inggeris sahaja yang berjumlah 3.91% setiap satu.
Manakala selebihnya adalah mereka yang menggunakan tiga bahasa (2.34%) dan pengguna berbahasa Cina sahaja (kurang daripada 2%).
Kajian juga mendapati tiga kumpulan iaitu pengguna berbahasa Melayu-Inggeris, Cina-Inggeris dan Melayu sahaja adalah kumpulan utama pengguna Facebook yang membentuk 86.72%.
Sekurang-kurangnya satu pertiga pengguna ketiga-tiga kumpulan ini mempunyai minat kepada kedua-dua pihak politik di negara ini.
Barisan Nasional (BN) bagaimanapun mempunyai capaian lebih tinggi dalam kalangan Melayu-Inggeris, Melayu sahaja dan Inggeris sahaja di Facebook berbanding pembangkang. Dalam kajian ini, PAS dimasukkan ke dalam kategori pembangkang.
Pembangkang pula mendahului BN dalam kalangan pengguna Cina-Inggeris, Melayu-Cina dan pengguna tiga bahasa dalam media sosial itu, menurut kajian itu lagi.
"Ada pemisah jelas minat politik berdasarkan bahasa antara pengguna Melayu (terutamanya kumpulan Melayu-Inggeris dan Melayu sahaja) dan pengguna berbahasa Cina ( terutamanya kumpulan Cina-Inggeris)," kata laporan itu lagi.
Didapati juga yang BN lebih berpengaruh dalam kalangan pengguna berbahasa Melayu (dengan purata 2.49% setiap negeri) yang bermaksud wujud kelompok pengguna berbahasa Melayu yang hanya sedar dan bercakap tentang isu berkaitan BN.
Begitu juga, pembangkang lebih berpengaruh dalam kalangan pengguna berbahasa Cina (dengan purata 12.88% setiap negeri).
Menurut Politweet, negeri yang mempunyai peratusan tertinggi orang Melayu dan Bumiputera adalah Terengganu (97%0, Kelantan (96%), Perlis (86%) dan Sabah (81%) adalah juga negeri yang paling ramai jumlah pengguna berbahasa Melayu di Facebook.
"Negeri yang mempunyai peratusan tinggi rakyat kaum Cina adalah Pulau Pinang (44%), Johor (34%) KL dan Selangor (32%), Perak (30%) dan Melaka (26%). Selain KL dan Selangor, negeri-negeri ini mempunyai peratusan tinggi pengguna berbahasa Cina dan Inggeris.
"Walaupun wujud persamaan, perlu ditekankan yang bukan semua pengguna berbahasa Melayu di Facebook beretnik Melayu, Bumiputera Sarawak atau Bumiputera Sabah; dan bukan semua pengguna berbahasa Cina beretnik Cina.
"Bagaimanapun boleh dikatakan hampir semua orang Melayu di Semenanjung Malaysia boleh ditemui dalam kumpulan Melayu-Inggeris atau Melayu sahaja," kata Politweet.
Politweet melakukan kajian berdasarkan anggaran jumlah diberikan Facebook untuk bulan Julai 2017. Statistik tentang pembangkang kebanyakan merujuk kepada parti komponen gabungan pembangkang sebelum ini Pakatan Rakyat- PKR, PAS dan DAP. Ini termasuklah jenama "Pakatan" itu sendiri.
Kajian itu mengatakan 62.5% pengguna Facebook tinggal di Kuala Lumpur dan Selangor. - themalaysianinsight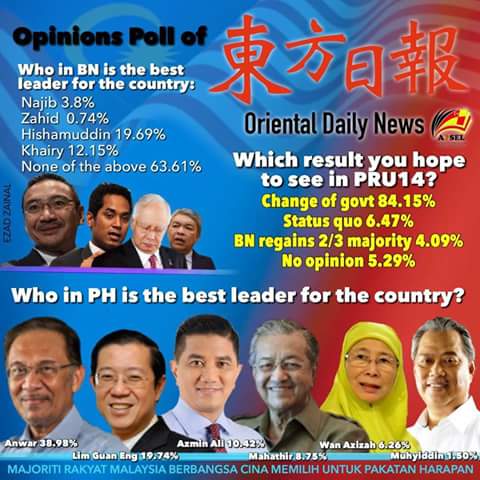 We would rather spoil votes
A survey by Chinese daily Oriental Daily indicated that an overwhelming number of respondents would spoil their votes if they were given a choice of voting for only Umno or PAS.
Of the 14,602 people polled, 70.97 percent said they would spoil their votes if they could only choose between the two, while 15.74 percent said they would back Umno and 13.29 percent said they would back PAS.
Most respondents (79.55 percent) said "good governance" was their main consideration when voting, followed by the economy and equality.
An overwhelming 84.15 percent of respondents said they hoped that there will be a new federal government after the next general election.
Only 6.47 percent hoped for status quo while only 4.09 percent hoped that BN will regain the two-thirds majority.
Meanwhile, an overwhelming majority of respondents polled "none of the above" when asked to choose one of four Umno leaders who should lead the country.
Of the four, Umno vice-president Hishammuddin Hussein led the pack (19.69 percent), followed by Umno Youth chief Khairy Jamaluddin (12.15 percent) and Umno president Najib Abdul Razak.
Umno acting deputy president Ahmad Zahid Hamidi polled last (0.74 percent).
As for Pakatan Harapan leaders, the majority of respondents said PKR de facto leader Anwar Ibrahim should lead the country (38.98 percent), followed by DAP secretary-general Lim Guan Eng (19.74 percent) and PKR deputy president Azmin Ali (10.42 percent).
Harapan chairperson Dr Mahathir Mohamad polled 8.75 percent, followed by PKR president Dr Wan Azizah Wan Ismail (6.26 percent) and Bersatu president Muhyiddin Yassin (1.5 percent).
A significant number of respondents (14.36 percent) voted "none of the above".
Meanwhile more than 63% of readers of a Chinese daily do not want any of the most senior Umno leaders in the Najib administration to lead the country, even as the ruling coalition prepares for the next general election.
Offered a choice of Prime Minister Najib Razak and Cabinet ministers Ahmad Zahid Hamidi, Khairy Jamaluddin and Hishammuddin Hussein as "the best Barisan Nasional leader to lead the country, 63.61% of respondents picked "None of the above", in Oriental Daily's poll of 15,000 readers. Most unpopular choice as PM is ZAHID..
On the other end of the political spectrum, jailed Pakatan Harapan leader Anwar Ibrahim garnered the most votes for the best prime minister candidate among opposition leaders.
Almost all of the poll's respondents hope for a change of government in the 14th general election which is expected to be called before August 2018.
BN and PH are the two main political coalitions vying for federal power in GE14. Islamist party PAS is leading a pact of smaller parties called Gagasan Sejahtera Rakyat but they were not featured in the survey.
The poll was published in today's edition of the Oriental Daily and featured three questions of best BN candidate for PM, best PH candidate for PM, and hoped-for results in GE14.
Hishammuddin, who is defence minister, garnered the most votes at 19.69% for best BN candidate for PM.
Youth and sports minister Khairy is the second most popular choice at 12.15%, followed by prime minister Najib at 3.8%. Less than 1% voted for his deputy, Zahid, who scored 0.74%.
About 63.6% of readers chose "None of the above".
In PH, the top three choices for PM are Anwar at 38.98%, followed by DAP secretary-general Lim Guan Eng (19.74%) and PKR deputy president Mohd Azmin Ali (10.42%).
Bersatu chairman Dr Mahathir Mohamad received 8.75% of votes, PKR president Dr Wan Azizah Wan Ismail (6.26%) and Bersatu president Muhyiddin Yassin (1.5%). Only 14.36% ticked "None of the above".
Many of the respondents also singled out PKR vice-presidents Rafizi Ramli and Nurul Izzah Anwar, who were not among the names listed in the poll, to be their choice of leader of Malaysia.
A 84.15% majority of readers hope for a change of government in the next general election, 6.47% are happy with the status quo, and 4.09% are rooting for BN to win with a two-thirds majority. A little over 5% have no opinion. - mk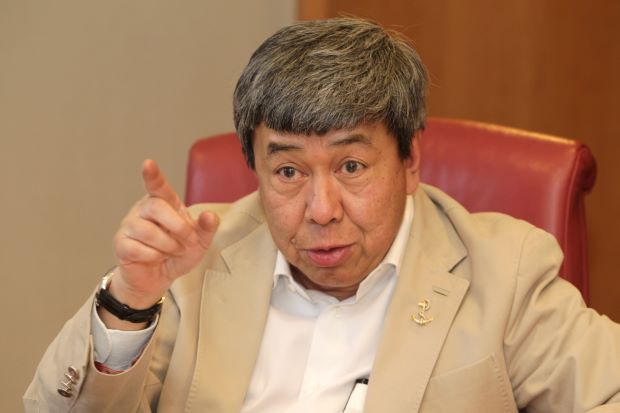 HRH Sultan Selangor has also revoked that JAKIM preacher from preaching inside Selangor...
1. Sultan of Selangor instructed (Mais) to revoke credentials of Zamihan Mat Zin.
2. Sultan consulted council before issuing instructions to Mais.
3. Mais instructed to remove Zamihan from Selangor Tauliah Committee.
4. Sultan instructed lectures at mosques, surau recorded for monitoring
5. Sultan instructed volume of loudspeakers during lectures lowered
except for call of Azan and recitation of Quran verses
6. Malay rulers of opinion image of Islam be tolerant, moderate, inclusive and not polluted by extreme actions
This action follows lecture by Zamihan racist,ill mannered,and
excessively critical of royalties. Sultan reminded to respect main principles in Federal Constitution for harmony.
This comes after the statements by HRH Sultan Johore which has exposed what many people did not understand or realise : that JAKIM has no authority or enforcement power.
Sultan Ibrahim asked (JAINJ) to no longer have dealings with (Jakim). He said Jakim does not need to issue their views to Johor religious matters fall under the purview of the state.
I will instruct JAINJ to no longer waste time dealing with Jakim," he said.
This has really caused JAKIM to panic.Because there is BIG MONEY INVOLVED.
Jakim DG and Jamil Khir Baharom seeking audience with Johor Ruler audience sought as soon as possible
Last Saturday Sultan direct (JAIJ) to stop dealing with Jakim.
Here is how the money can be 'sucked' out.
UMNO is now in a sumbang mahram situation with PAS. UMNO needs the PAS support as well. Since 'cash is king' they need to channel funds to the PAS retards at the grassroots. They need a channel of distribution.
Religious programs are perfect - they will also require food catering for kursus agama, printing booklets, banners, sewa khemah, booking travel and hotel rooms. Plenty money can be distributed this way.
Johore has the largest Muslim Malay population in Malaysia. Parti Pribumi Bersatu is also gaining in popularity in Johor.
The Sultan's statement basically bans JAKIM from "operating" in Johor. This could seriously dent JAKIM's plans for that RM1 Billion that MO1 has given them. That is why Jamil Khir is trying to meet the Sultan. Much money is at stake.
More importantly the Sultan's statements expose the fact that JAKIM has absolutely no authority. JAKIM is part of the PM's Department. They have no enforcement power.
In Malaysia, agama is a State matter exclusively under the purview of the Sultans. There is absolutely no such thing as a "Federal religous authority". Even in the Wilayah Persekutuan of KL, Labuan and Putrajaya the authority in charge is JAWI.
When the Sultan of Johor tells the Jabatan Agama Islman Negeri Johor or JAINJ not to have any more dealings with JAKIM it is the end of the story. There is nothing that JAKIM can do.
And since MO1 needs to distribute money to his retard friends in PAS, it becomes painfully obvious that even his cash is not king anymore.
If your retards are shut out of Johore, how are they going to distribute the money? You are going to lose mucho votes. You are going to lose Johor.
The fact that JAKIM and Jamil Khir are trying to meet the Sultan of Johore is evidence enough that the retard is indeed employed by them.
I would like to humbly request HRH the Sultan of Johor to hold firm with his decision not to allow JAKIM into Johor. What are JAKIM or Jamil Khir going to explain?
Similarly the decision by the Sultan of Selangor to ban the JAKIM retard from preaching inside Selangor also proves that the Sultan of Selangor can also ban JAKIM from operating inside Selangor.
JAKIM has no authority at all.
I am so glad that the Sultans of Johore and Selangor are standing up for the good things (amar ma'ruf) and speaking up against the bad things (nahi munkar). The people are really thankful that two of our Sultans are speaking up. Daulat Tuanku.
This will be a major shock not only for JAKIM but also for the Chief Thief. Malam ini Geng Pencuri semua risau.- ostb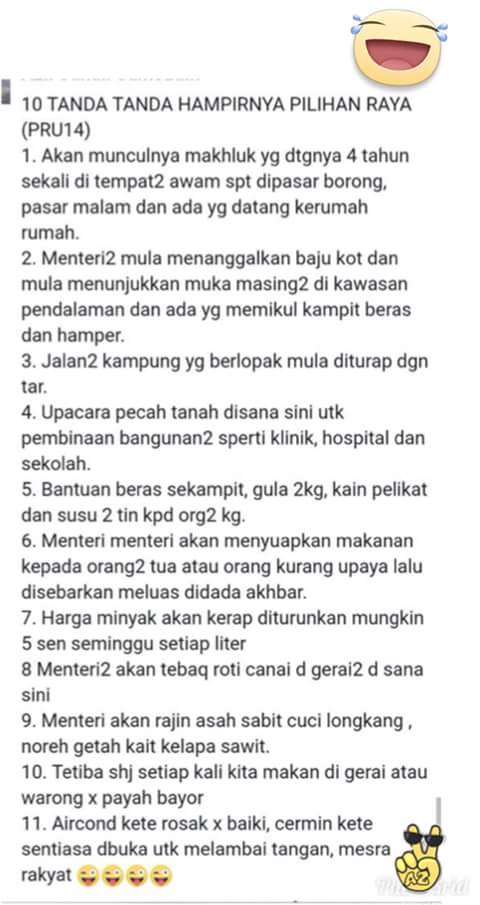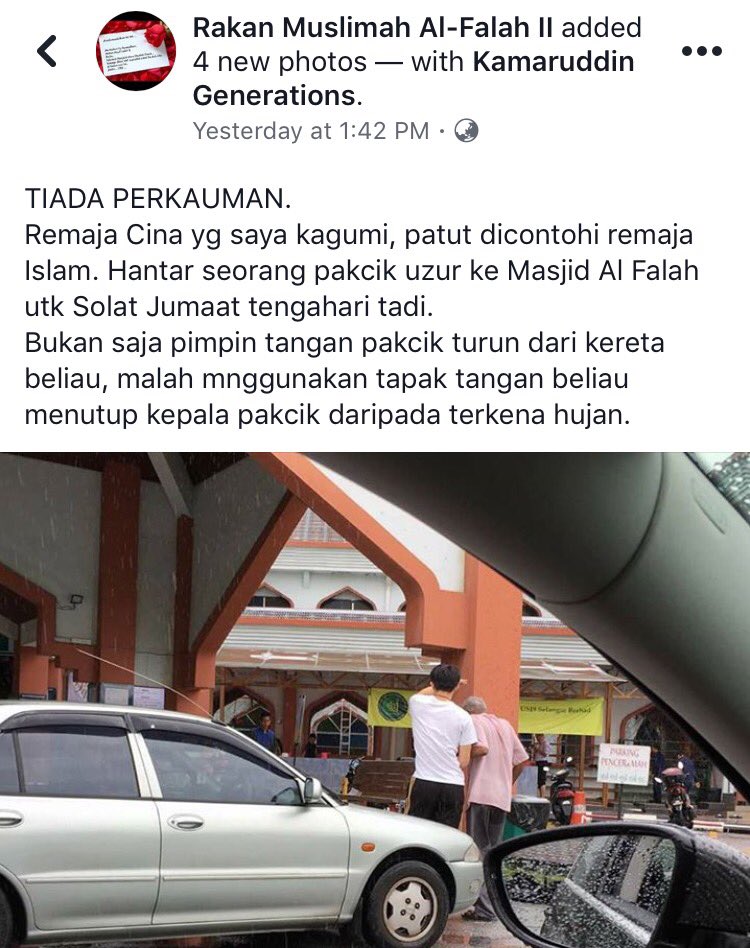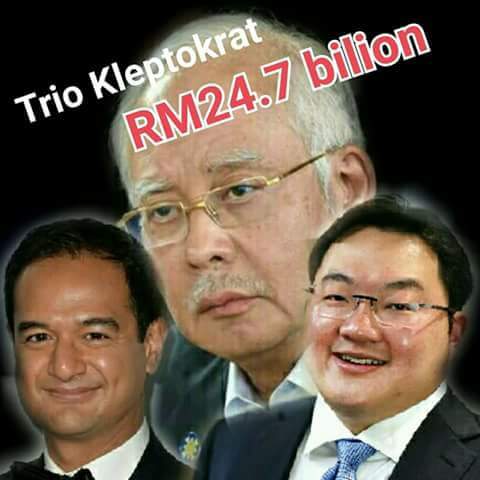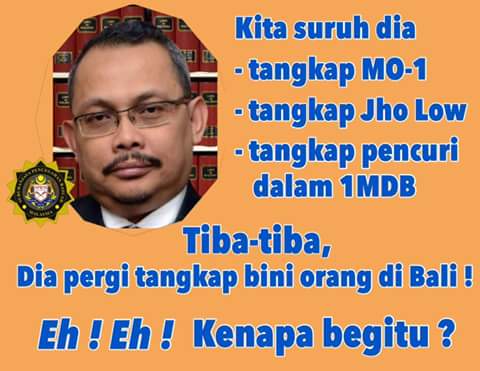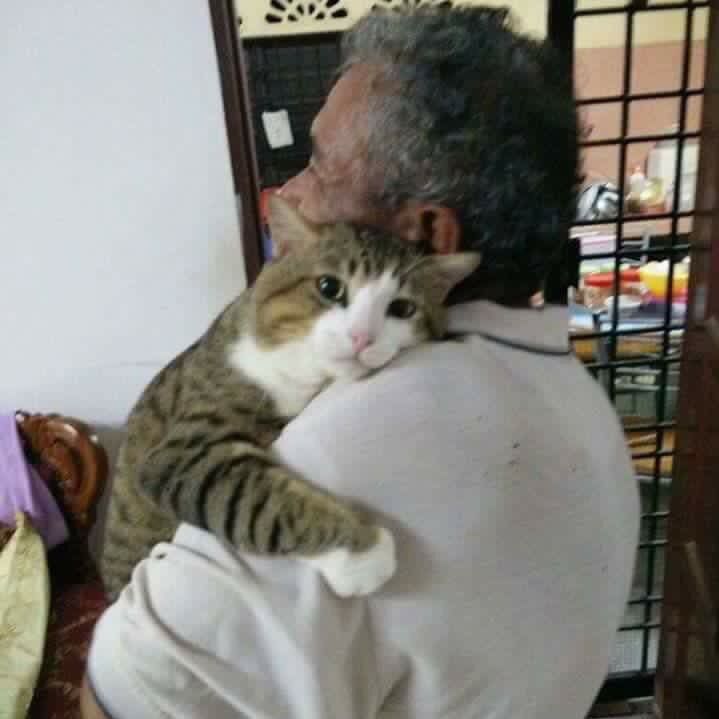 cheers.