Dakwaan Perdana Menteri, Datuk Seri Najib Razak bahawa 1MDB memberi kesenangan kepada rakyat dan bakal menjana keuntungan hanyalah sekadar rekaan bagi mengabui mata rakyat.
Hakikatnya, Ahli Parlimen Petaling Jaya Utara, Tony Pua berkata, 1MDB kini menanggung hutang yang besar malah hampir kesemua kos tajaan haji serta biasiswa yang diberikannya sebenarnya ditanggung pembayar cukai.
"1MDB kini merupakan 'cangkerang kosong', tanpa mempunyai apa-apa selain hutang RM40 bilion.
"Justeru itu, bagaimana boleh Najib katakan bahawa 1MDB kononnnya dalam landasan untuk menjana keuntungan?" katanya dalam kenyataan, hari ini.
Tony berkata demikian sebagai mengulas tulisan Najib yang disiarkan di blog miliknya semalam.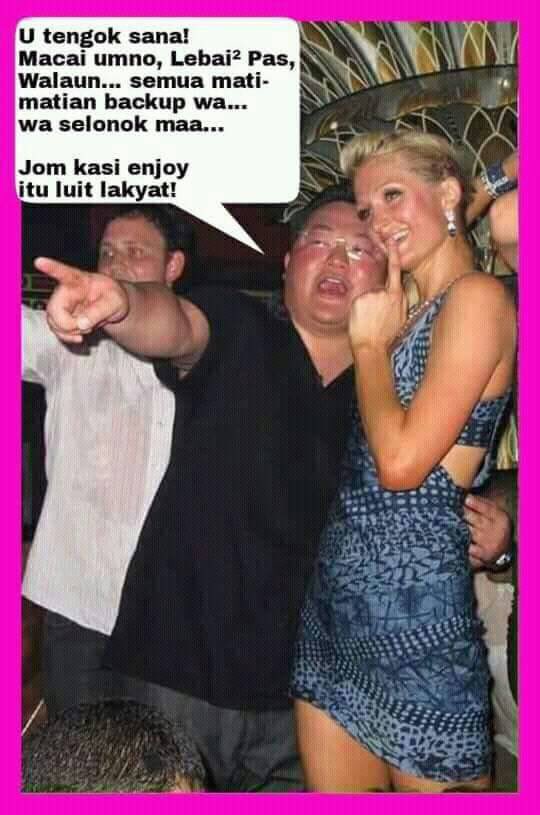 Najib antaranya mendakwa bahawa 1MDB kononnya "berkemungkinan besar akan menjana keuntungan untuk rakyat" selepas pelan rasionalisasi dijalankan.
Mengulas lanjut, Tony yang juga Setiausaha Publisiti DAP berkata, soalan sensitif berkaitan 1MDB tidak harus ditolak di Parlimen jika benar syarikat pelaburan milik negara itu bakal menjadi penyelamat kepada ekonomi negara.
"Bagaimanapun, jika Najib memilih untuk tidak bertanggungjawab di Parlimen, maka ia hanya membuktikan bahawa dia hanyalah seorang Perdana Menteri yang paling korup dan pengecut dalam sejarah Malaysia," ujarnya.
Sekurang-kurangnya 10 soalan berkaitan 1MDB yang ingin diajukan pembangkang ditolak oleh Speaker dalam sidang Dewan Rakyat kali ini dengan pelbagai alasan yang tidak munasabah.
Ia mengulangi tindak-tanduk yang sama dalam sesi Dewan Rakyat sebelum ini di mana Speaker menolak 30 soalan berhubung syarikat terbabit. – Roketkini.com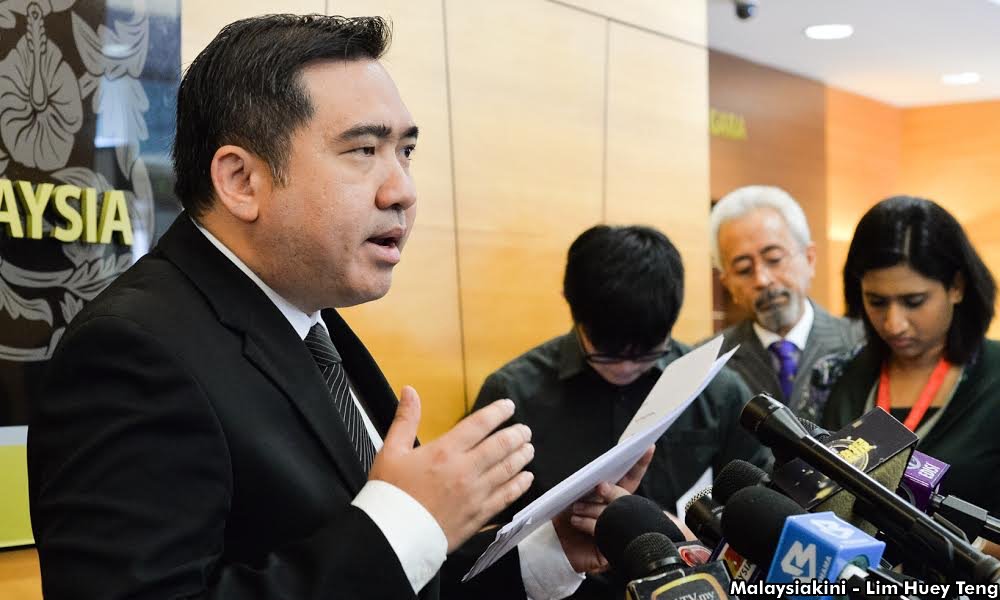 Gov't refuses to state cost of PM's US visit...
Putrajaya has refused to reveal the cost incurred during Prime Minister Najib Abdul Razak's visit to the White House last month.
In a parliamentary written reply, Law Minister Azalina Othman Said said the cost was covered under Section 5 of the Members of Parliament (Remuneration) Act 1980.
Azalina revealed that the cost involved "flights, lodging, transport, food allowances, laundry, telephone costs and others".
"The cost incurred by the prime minister and his delegation were in accordance with the rates that are fixed from time to time," she said in a two-paragraph reply.
The actual breakdown or total costs were not provided.
Section 5 of the 1980 Remuneration Act, which covers "other allowances and privileges", stipulates that MPs "shall also be entitled to such other allowances and privileges at such rates and on such terms and conditions as may be directed by the Yang di-Pertuan Agong and such direction shall be laid before each House of Parliament".
Azalina was responding to Anthony Loke (DAP-Seremban), who had requested for a detailed breakdown of the costs incurred during Najib's visit and the number of rooms that were booked at the Trump International Hotel.
Singapore PM treated better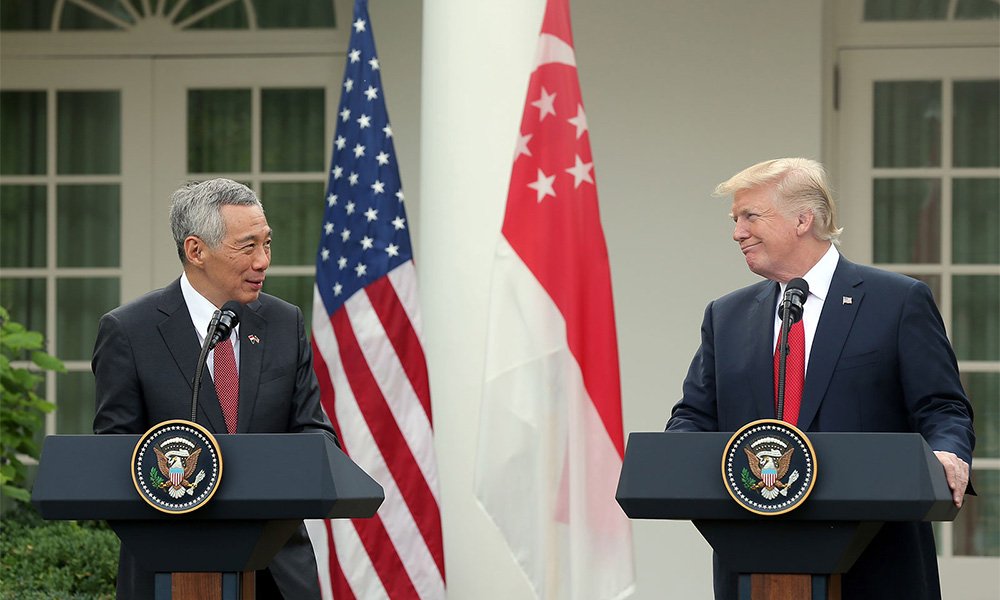 The White House has since confirmed that it did not book Najib's hotel stay.
Loke said the refusal to come clean on the figures suggested that Putrajaya had something to hide.
"Did it cost too much to the point that it could not be justified? Was it too lavish that it might make people angry?
"It is a fact that Trump International Hotel is expensive. For example, the Franklin Suite alone costs US$5,000 (RM21,188) a night and that is not even their most expensive room," Loke said in a statement today.
He said the rates for the more lavish "presidential suite" and "Trump townhouse" were not available online.
Loke also questioned why Singapore Prime Minister Lee Hsien Loong was placed at the Blair House – which is meant for leaders on official visits to the US – while Najib was not.
"Why was the Malaysian PM given a lesser treatment than the Singaporean PM by the US government?
"Is this not related to the MO1 and kleptocracy issue which is being investigated by the US Department of Justice?" Loke asked. - mk
Tengok macam mana PM S'pura jumpa Trump
Apa muslihat Putrajaya rahsiakan kos Najib ke AS
Gobind, the problem is the people do not really care.
The masyarakat tak peduli.
Predictably many are saying, 'Just marry the woman. Case closed".
This is a very, very sick masyarakat.
Polygamy is too exciting a remedy to pass up.
Plus it is legal, halal and syumul.
(I dont know what the last one means).
This is a society whose values were possibly crafted by a Red Indian by the name of "Broken Rubber". Maybe I will share that story some day.
Nothing is going to happen.
I say brader Dzulkifli, jangan main pura-pura ok.
If yes say so, if no, then deny it.
Janganlah nak jadi imam khutbah lagi brader.
Malulah.
Not only insulting Melayu but also insulting agama dah.
Ngko punya mel_nc_p sudah bocor.
Tak payah lah berdrama - drama lebih.- ostb
Bugis pirate vs thick-skinned mamaks...
I read with great interest about the protests held by Bugis descendants in Malaysia, urging Tun Dr Mahathir Mohamed to apologise for using the racial card when he allegedly said Malaysia was being led by a prime minister who came from "Bugis pirates".
Insisting that such remarks were unbecoming of a man who led the country for 22 years, some representatives from 25 non-governmental organisations under the umbrella of the Johor Malay NGOs Coordinating Council (Gabung) protested in front of the Perdana Leadership Foundation in Putrajaya recently, calling the former leader rude and lacking qualities of a statesman.
"Who would not be angry at being called pirates?" they asked.
I applaud the Bugis NGOs who had the balls to lash back, protest and demand apology for Tun Dr Mahathir's statement.
Likewise, many offensive things has also been said towards the Mamak (Indian Muslim) community, but unlike the Bugis who have the guts to defend their dignity, the Mamaks seem to have such thick skin that they appear to be oblivious to the insults.
I recall the time when Tun Dr Mahathir's ancestry was questioned through the "Mahathir is not truly Malay" campaign, which insinuated that he was a son of an Indian immigrant who had used the Malays to achieve his agenda.
Interestingly, no Mamak NGOs stepped forward to question why pro-Malay political parties were still retaining Mamaks in their organisation while claiming them to be exploiting the Malays for their own benefit.
Even when two Mamak Members of Parliaments who jokingly insinuated in Parliament that the Indian Muslim community practices caste, claiming one of them was of a higher caste compared to the other, no Mamak NGOs stepped forward to clear the air that the caste system has no room in the Indian Muslim community.
I am sure many also heard when a senior minister who was invited to give a speech by an Indian Muslim association on behalf of the prime minister ended up accusing Mamak shop owners of increasing food prices and earning 'wang haram' – the minister even threatened to throw cups at them for doing so. Of course a few police reports and press statements were made but that's about it. Unlike the Bugis NGOs, no one actually had the balls to hold any protests in Putrajaya.
Then there were also a few incidents in the past when Mamak shops were blamed for promoting lepak culture and social illness among Malaysian youths, linked to obesity and unhealthy eating habits among the public, and causing addiction similar to cannabis and opium by using poppy seeds as ingredients in curry preparation. Still, I do not recall any protests or lashing back by the Mamak NGOs.
I suppose they were too drowsy after a good round of nasi kandar to do anything about it.
Jokes aside, I do wonder, why have the Mamak NGOs allowed the Mamak community to be continuously insulted and ridiculed?
Whatever happened to the Mamak NGOs claiming to champion the interests of the Indian Muslim community in this country?
If only the Mamak NGOs had the same spirit to defend the integrity and dignity of the Indian Muslims in the country as it is in demanding for Bumiputera status, I am sure there will be more Mamaks in Malaysia who would feel proud to be represented by such an organisation – I know I would.
For what it's worth, pirate or non-pirate, I think the Bugis descendants in Malaysia should be proud to be represented by organisations which are not too thick-skinned like the Mamak NGOs. - Fa Abdul,MT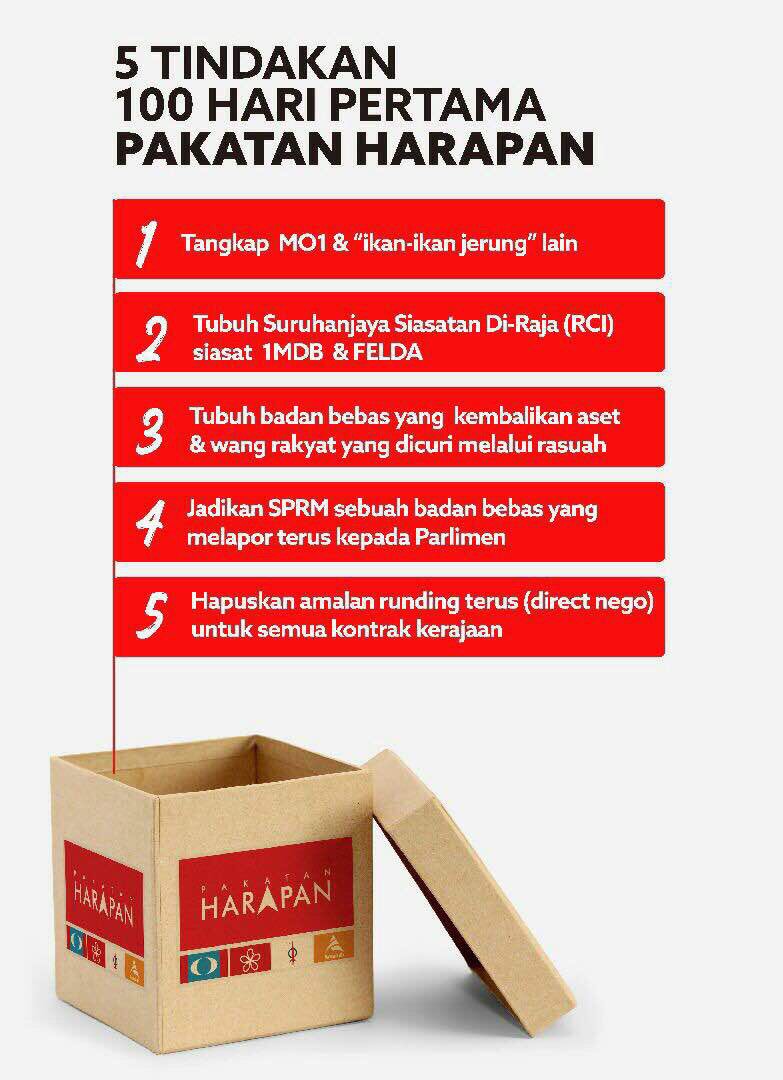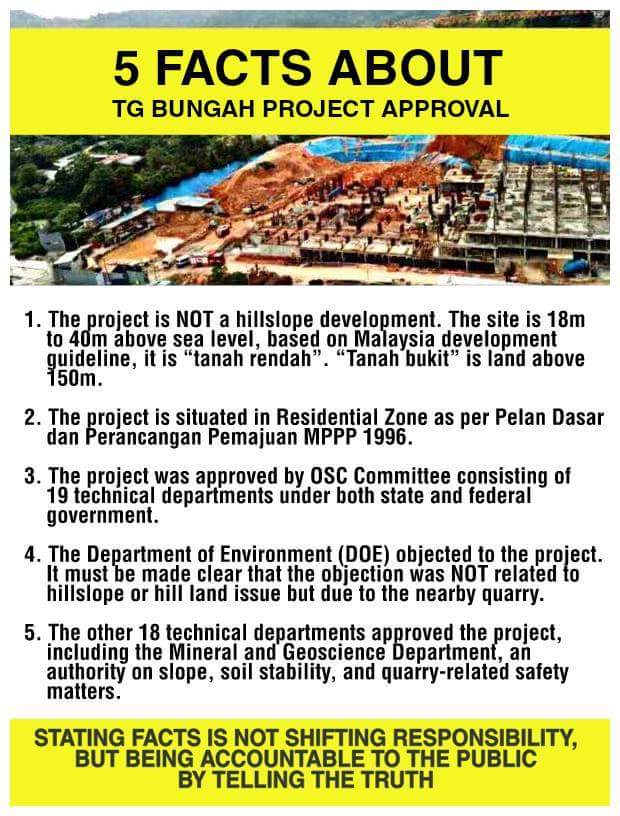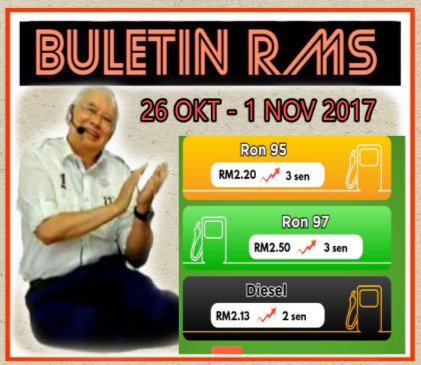 Bila masa UMNO tegak Islam? Kan yang kafirkan orang2 UMNO ni pemimpin2 PAS.
Takkan tak tahu Hadi sendiri melalui Amanatnya...
cheers.