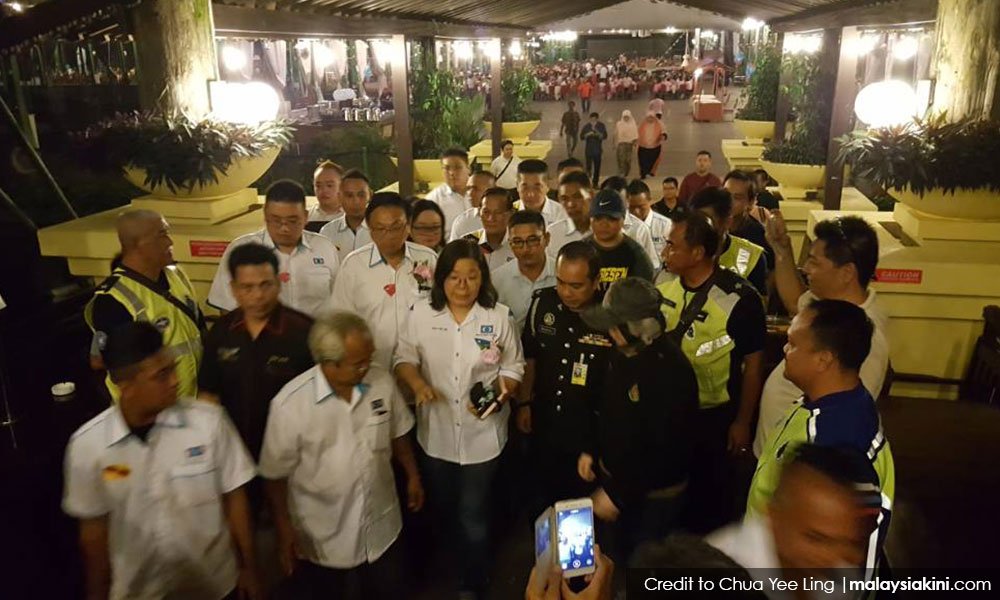 ADUN Kuala Sepetang, Chua Yee Ling diusir dari Sarawak ketika sedang menghadiri majlis makan malam anjuran PKR.
Wakil rakyat dari Perak itu diusir apabila pegawai imigresen dan polis datang ke majlis itu yang diadakan di Eastwood Valley Golf & Country Club di Miri.
Rakaman yang disiarkan di halaman Facebook Chua menunjukkan beliau diiringi keluar dari tempat berkenaan oleh pegawai-pegawai imigresen.
Chua yang kelihatan tenang ketika pengusiran itu berkata beliau akan memberi kerjasama kepada pihak berkuasa berkenaan.
"Kamu hanya melakukan tugas kamu, tapi saya tertanya-tanya mengapa," katanya kepada pegawai imigresen.
Beliau kemudian dibawa dengan kenderaan SUV berwarna hitam.
Chua memberitahu Malaysiakini pada kira-kira jam 9.30 malam bahawa beliau menaiki penerbangan untuk kembali ke Semenanjung.
Terdahulu hari ini, dua anggota parlimen PKR, Zuraida Kamaruddin (Ampang) dan Hee Loy Sean (Petaling Jaya Selatan) dihalang memasuki Sarawak sejurus tiba di Lapangan Terbang Miri.
Mereka juga dijadualkan hadir pada majlis makan malam berkenaan.
Pengusiran itu dibuat sehari sebelum Pengerusi Pakatan Harapan (HARAPAN), Tun Dr Mahathir Mohamad tiba di Sarawak.
Kehadiran Mahathir ke bumi kenyalang itu merupakan penampilan sulung beliau di negeri itu sejak menjadi pembangkang.
Bekas presiden Umno itu akan berucap di Kuching dalam satu ceramah berkaitan manifesto yang akan ditawar kepada rakyat Sarawak pada pilihan raya umum akan datang.
Turut dijadualkan hadir ialah pemimpin veteran DAP, Lim Kit Siang, dan Pengarah Pilihan Raya AMANAH, Dr Hatta Ramli.
Ketua Menteri Sarawak, Datuk Seri Abang Johari Tun Abang Openg petang ini memberi jaminan bahawa Mahathir, Lim dan Hatta akan dibenarkan memasuki negeri itu.
PKR rep evicted from Sarawak...
Kuala Sepetang assemblyperson Chua Yee Ling has been evicted from Sarawak.
Chua was in Miri for a PKR dinner tonight, when Immigration and police officers gatecrashed the event held at the Eastwood Valley Golf & Country Club.
Footage streamed from the Perak representative's Facebook page showed her being escorted out of the venue accompanied by the officers.
Chua was calm throughout the eviction, saying she would co-operate.
"You are just doing your job, but I wonder why," she is heard telling the Immigration officer.
She then got into a black SUV which drove off. Chua told Malaysiakini at about 9.30pm that she was boarding her flight back to the peninsula.
Earlier today, PKR lawmakers Zuraida Kamaruddin and Hee Loy Sien were barred from entering Sarawak after arriving at the Miri airport.
They were also slated to attend the dinner.
PKR vice-president Nurul Izzah Anwar subsequently cancelled her flight to Miri, appearing at the party dinner through a video instead.
This comes as Pakatan Harapan chairperson Dr Mahathir Mohamad visits the state tomorrow for the first time as an opposition leader.
The long-time Umno president will be speaking as Pakatan Harapan chairperson in Kuching, at a ceramah on the coalition's manifesto for the state for the 14th general election.
Also scheduled to attend are DAP veteran Lim Kit Siang, Amanah elections director Hatta Ramli, and state Harapan leaders Chong Chieng Jen, Baru Bian and Mohd Fidzuan Zaidi.
Sarawak Chief Minister Abang Johari Openg has given his assurance that Mahathir, Lim and Hatta will be allowed to enter the state. - mk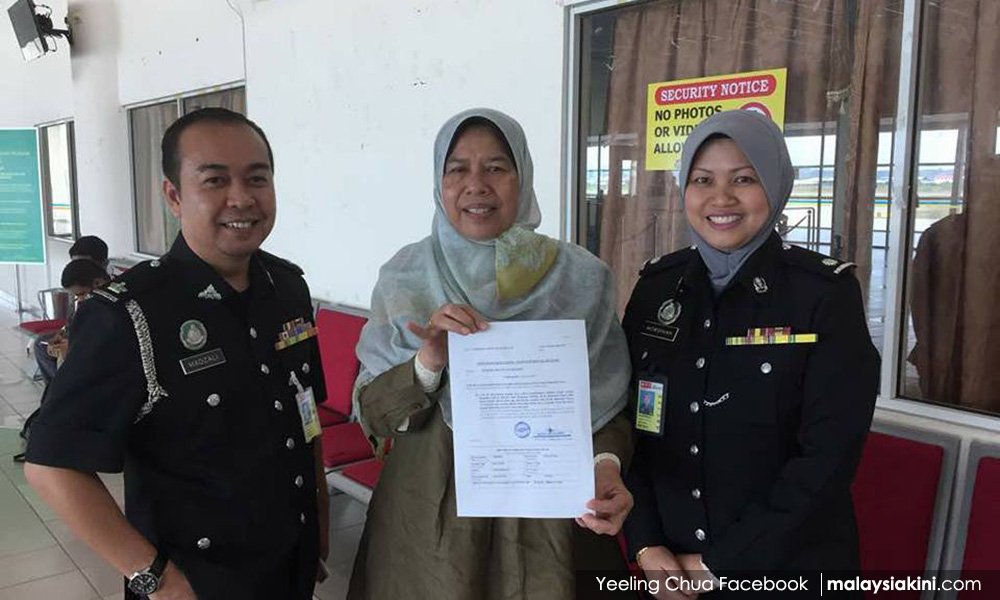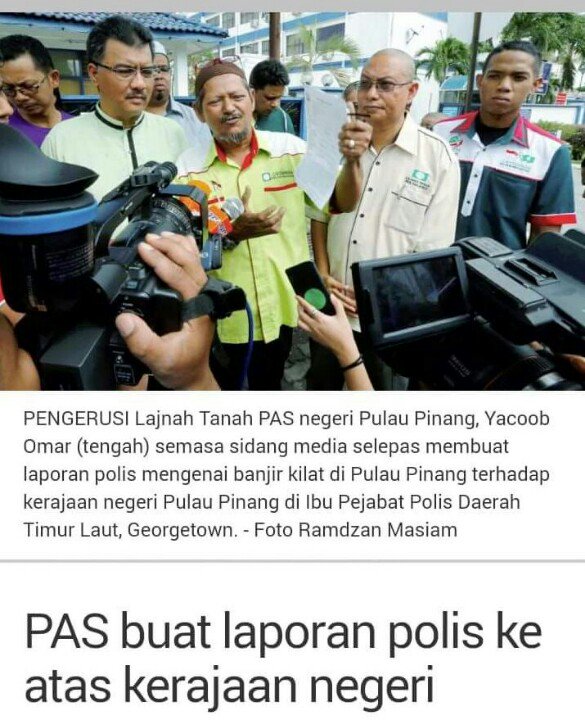 Masa banjir besar di Kelantan,DAP turun untuk bantu rakyat.
Bila P.Pinang banjir,PAS buat laporan Polis.Pak lebai tak guna...
The million $$$ question...
Konvoi kereta dan van yang membawa pegawai penjara dan Datuk Seri Anwar Ibrahim terlibat dalam kemalangan, kata peguam Sivarasa Rasiah.
Sivarasa berkata kemalangan itu berlaku sewaktu Anwar dipindahkan dari Hospital Kuala Lumpur ke Penjara Sungai Buloh selepas menjalani rawatan selama empat hari.
Bagaimanapun ketua umum PKR itu tidak mengalami sebarang kecederaan serius akibat kemalangan itu, kata Sivarasa.
Menurutnya, kemalangan tersebut berlaku pada jam 12.30 tengah hari di persimpangan trafik berdekatan Saujana Utama, Sungai Buloh apabila pegawai penjara yang memandu kenderaan dinaiki Anwar menekan brek mengejut bagi mengelak kenderaan dari arah bertentangan.
"Kereta pengiring telah melanggar kereta di hadapan dan kereta yang membawa Datuk Seri Anwar Ibrahim telah mengalami kerosakan di bahagian belakang kereta," katanya dalam satu kenyataan media.
Sivarasa berkata, Anwar agak terkejut dengan kejadian berkenaan dan diberi ubat tahan sakit ketika dirawat doktor di Penjara Sungai Buloh.
Selasa lalu, Anwar dikejarkan ke HKL akibat masalah tekanan darah kurang stabil.
Beliau diletakkan dalam pemantauan doktor dan turut menjalani rawatan fisioterapi intensif akibat kecederaan lama di bahu.
Sementara itu, Sivarasa berkata, Timbalan Pengarah Kementerian Kesihatan, Datuk Dr Jeyaindran Tan Sri Sinnathurai dijadual bertemu Anwar pada jam 5 petang ini.
Ia katanya, bagi menetapkan sama ada Anwar memerlukan sebarang rawatan lanjut di hospital.
Anwar 'shaken up' in accident...
PKR de facto leader was left "shaken up" following an accident when a prison's department vehicle convoy was involved in an accident.
According to his lawyer R Sivarasa, the accident took place at 12.30pm near Saujana Utama, Sungai Buloh en route to the Sungai Buloh prison from the Kuala Lumpur general hospital.
The vehicle which Anwar was travelling in was struck from behind by an escort vehicle.
"The prison officer driving the car carrying Anwar had to brake sharply to avoid an oncoming vehicle (resulting in a collision with) the escort car (trailing) behind," said Sivarasa in a statement today.
He said Anwar did not suffer any serious physical injuries but was administered painkillers after being examined by prison medical staff.
The lawyer added that Health Ministry deputy director-general Dr S Jeyaindran was scheduled to visit Anwar this evening to assess if further treatment was required.
Anwar was admitted on Sept 19 due to unstable blood pressure. - mk
Banning Dr.M from entering Sarawak,
will be joke of the year...
Pakatan Harapan has gone on the offensive over fears that Dr Mahathir Mohmad, Lim Kit Siang and Federal Territory Amanah chairman Dr Mohd Hatta Ramli would be barred from entering Sarawak for a ceramah in Kuching.
"There is absolutely no reason for the state Barisan Nasional to ban Dr Mahathir, Kit Siang and Dr Hatta from entering Sarawak," said state PH chief Chong Chieng Jen.
Dr Mahathir, the country's longest serving prime minister and now an arch-enemy of Prime Minister Najib Razak, is PH chairman, while DAP supremo Lim is deputy president.
There has yet to be any indication that the PH leaders would be barred from entering the state for Sunday's cermah.
Chong, however, appealed to the Sarawak government not to abuse its immigration powers by banning Dr Mahathir.
"If Dr Mahathir is banned from entering Sarawak, it would be the ultimate joke of the year in the state, equal to Najib's 'Malaysia is strengthening the US economy' remark.
"I urge (Chief Minister) Abang Johari Openg (pix,below) not to emulate Najib in bringing shame to Sarawakians."
The Bandar Kuching MP and state DAP chairman said an individual could be selectively banned from entering Sarawak "merely because he has quit BN and now subscribes to a different political belief, which is legitimate in Malaysia and Sarawak".
"The basic principle of democracy dictates that the people have a say in choosing the government.
"That is the whole purpose of having regular elections, for the people to make their choice.
"For the people to make wise and considered choices, political parties must be allowed to freely propagate their ideas and policies."
He said to bar leaders of legitimate parties from entering Sarawak because they were not from BN was not only an abuse of power by the government, but also a clear travesty of democracy.
Though Sarawak, in the past, had routinely denied entry to opposition leaders from the peninsula, the current administration under Abang Johari had, as recently as last month, permitted PKR's top two women leaders, Nurul Izzah Anwar and Zuraida Kamaruddin, who had been "blacklisted", into the state to attend the party's open house in Petra Jaya.
PKR vice-president Nurul Izzah had been barred from entering the state as recently as December 2015, while Zuraida, the PKR women's wing chief, was barred entry on January 30 last year.
Sarawak has autonomy over immigration matters under the Malaysia Agreement 1963. Abang Johari's predecessor, the late Adenan Satem, had frequently used this to bar entry to people he deemed to be "religious bigots, racists and troublemakers".
Adenan had a strong aversion to politicians from the peninsula who stoked racial or religious tensions.
Among those who had been barred from entering the state are PKR MPs Tian Chua and Rafizi Ramli, former MP and PKR secretary-general Saifuddin Nasution Ismail, and Subang MP R. Sivarasa.
Civil society activists who had been barred include former Bersih 2.0 chairman S. Ambiga, Steven Ng, Cynthia Gabriel, Wong Chin Huat and Johan Tan.
Political firebrands like Sungai Besar Umno division chief Jamal Md Yunos and a man Adenan considered to be a religious bigot, Perkasa's Ibrahim Ali, too, were considered persona non grata.
Adenan had defended his immigration ban, saying he was safeguarding state harmony. – themalaysianinsight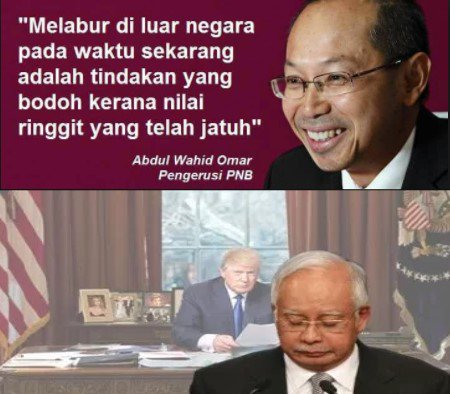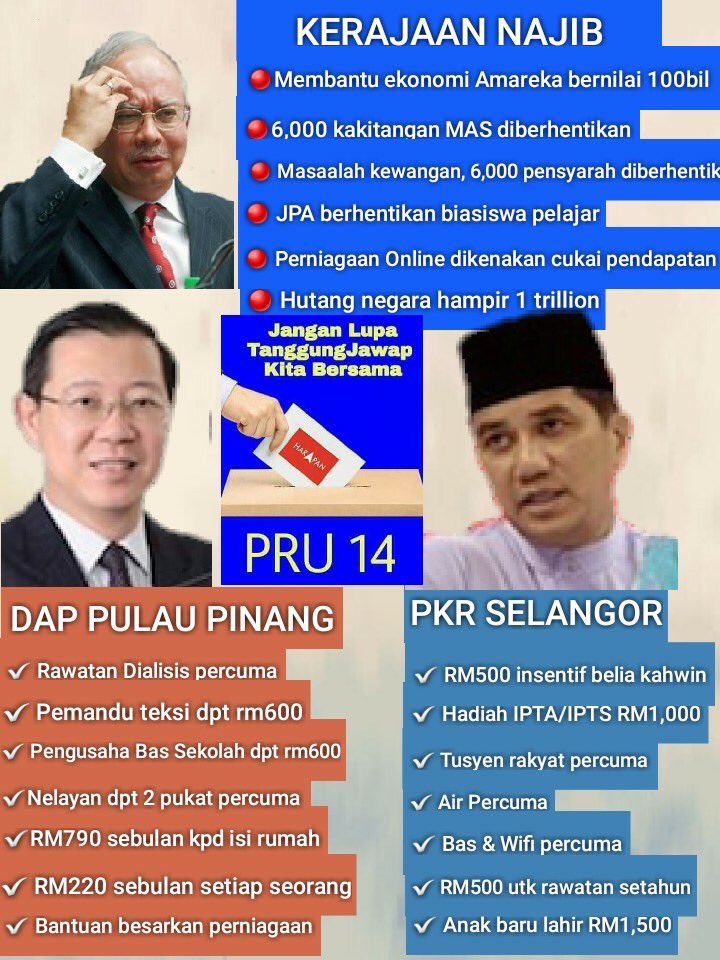 cheers.