Memalukan, kejadian beberapa lelaki membuat aksi lucah meraba bahagian sulit gambar 'gadis Shell' baru-baru ini turut mendapat liputan sumber berita antarabangsa British Broadcasting Corporation (BBC) sekaligus menjadikan isu itu mendapat liputan seluruh dunia.
Sumber berita itu melaporkan, Shell kini menurunkan gambar seorang kakitangan wanita bersaiz 'hidup' daripada semua stesen minyak petrol cawangannya di seluruh Malaysia selepas gambar tidak senonoh tersebar di atas talian.
Foto beberapa lelaki mencium gambar figura itu, memegang tangannya, dan menyentuh dada serta kelengkangnya telah menjadi tular di laman sosial Facebook dan beberapa media sosial lain lapor BBC.
Malaysia merupakan sebuah negara majoriti Islam, yang memperlihatkan peningkatan konservatif agama sejak beberapa tahun kebelakangan ini.
Shell berkata tindakan itu bercanggah dengan budaya tempatan dan nilai-nilai syarikat itu sendiri.
Gergasi tenaga itu, yang mempunyai lebih daripada 950 cawangan di Malaysia, berkata ia tidak akan membiarkan "kelakuan tidak senonoh dan lucah" yang disebutkannya sebagai "tidak sopan".
"Kami menyeru netizen dan anggota masyarakat untuk berhenti daripada terus mengongsikan imej-imej ini," sambil mengkritik tindakan lelaki-lelaki berkenaan sebagai "berkelakuan ekstrem".
Iklan yang menggunakan figura wanita berusia 25 tahun itu, memakai pakaian t-shirt berwarna merah dan berseluar hitam serta memakai tudung hitam.
Wanita terbabit sebelum ini memberitahu akhbar tempatan The Star, bahawa dirinya merasa terhina dengan gambar-gambar (yang tersebar) itu.
"Mereka mungkin sekadar bergurau, tapi saya rasa terhina sebab (figura) itu masih lagi diri saya sendiri walaupun ia hanyalah sekadar gambar," katanya.
Salah seorang lelaki yang mengirim video berdurasi empat minit di Facebook, merakam aksi dirinya mencium potongan cardboard itu sebelum ini dilaporkan sudah memohon maaf. - BBC,milosuam
Shell's free publicity
The BBC is the latest to pick up on the Shell standee and pervert issue. Why give this multi-billion company free publicity?
The young lady at the heart of the scandal is a Shell employee. Her image to advertise Sheel and its products, has been on cardboard cut-out for many months.
Did she give Shell her consent, for her image to be used?
More importantly, did she get any advertising revenue from the billions of ringgits which Shell makes every year?
If the BBC can be sidetracked, what more ordinary Malaysians? Please remain focussed and keep track of the real issues plaguing Malaysia.
The two faces of Malaysia
First. The religious conservatism which has been allowed to escalate, and women are made second class citizens, and told how to dress. Where when you do your weekly grocery shopping, you must choose between halal and non-halal supermarket trolleys. Where couples in hotel rooms are raided. Mind you only 3 star hotels and below are raided. Those who are considered elite and stay in luxuy 5 start hotels are allowed to have their bit of fun, or if they are really into the money, can afford to holiday abraod, make public this vacation and not fear any raids by the religious police
Second. The side of Malaysia, which the authorities are desperate to hide. Pictures of men kissing cardboard cut-outs, and touching the image's chest and crotch. Men who carry tubes of KY jelly in their pockets, ready for action. Voyeurs masquerading as religious police who spy on couples being intimate.
Is this perverted behaviour the result of forcing its citizens to adopt conservative lifestyles? men Girls and boys are separated from play, men and women are prevented from learning how to behave and trust one another in normal girl-meets-boy situations. Holding hands is forbidden. Looking directly into their eyes is prohibited. So when it presents itself, their behaviour manifests itself in embarrassing situations, like the pervert who fondled a cardboard cut-out.
The problem is the man, not the woman...
A few days ago, Shahril Azmi Abdul Shukor, aka Abang Shahril,(pix,above) courted controversy when he "molested" a life-sized promotional standee at a Shell station.
He has since apologised for his actions and uploaded a four-minute video on Facebook saying that he had crossed the line when he kissed the standee.
He said that the picture of him kissing the cardboard cut-out, had been shared in a WhatsApp group and gone viral.
Although he was only joking, he said that he had "… let the excitement get the better of me"..
He also pleaded with internet users to give him a break as their comments hurt him.
Whilst we applaud Shahril for his honesty, this example clearly demonstrates that in many cases of sexual harassment, women are NOT the problem. Men are. The woman in the Shell poster was fully clad and her head was covered.
Remember that Shahril said he allowed "…the excitement to get the better of him…"
So, for all the ulamas, the police and the numerous other people who like to blame women for "inviting trouble because they did not cover-up and "tutup aurat"", when will they acknowledge that it is NOT women who are at fault? Men are. - Mariam Mokhtar
Rahman Dahlan and Salleh...
Supposing I meet a long-lost wealthy cousin in London who takes a liking to me. He had fled with his parents from Sri Lanka at the height of the ethnic clashes and made his fortune trading in oil. Out of the blue, he says: "Annai, your parents treated us well and sent money for my education. I want to repay the kindness by sending you some money so that you can bring your family to the UK as we would love to meet them all. Please give me the name of your bank in Malaysia and your account number."
How would I get the money? Presumably, my cousin would go his bank, say NatWest in London, and instruct the bank to electronically transfer, say £5,000, to my Maybank account in Kuala Lumpur.
Pardon me for this distraction. You may be wondering what has this personal anecdote got to do with today's column. For the past few days, I have been doing extensive research on 1Malaysia Development Berhad (1MDB) and the court filings made by the US Department of Justice (DOJ).
Going through this exercise, one cannot ignore the statements made by two of the most famous protagonists of the government - Minister in the Prime Minister's Department Abdul Rahman Dahlan and Communications and Multimedia Minister Salleh Said Keruak.
By putting the issue in the proper context and perspective using the simplest of languages, I hope this subject could be understood by these two ministers easier. By relating to possible everyday events, it could help these two gentlemen to come up with plausible answers to one nagging question which could end all the brouhaha, confusion and commotion which has taken centre stage for the past two years.
From day one, Prime Minister Najib Razak has maintained that the RM2.6 billion in his bank account was a personal donation from a Saudi prince with no strings attached. But this has been contradicted by the DOJ which claims the money was part of an elaborate money-laundering scheme which involved many parties, including an associate of the prime minister, Jho Low.
Like my cousin, if the Saudi prince wanted to make a personal donation to Umno through Najib, all he needed to do was to instruct his bank in the Middle East or elsewhere to transfer the funds to Najib's account in Kuala Lumpur. But the DOJ records show that the money did not come directly from the Middle East or anywhere near it.
Can someone explain why the donation was transferred in a circuitous and convoluted route from financial institutions in New York, the British Virgin Islands, Singapore and then on to Malaysia? Continue reading...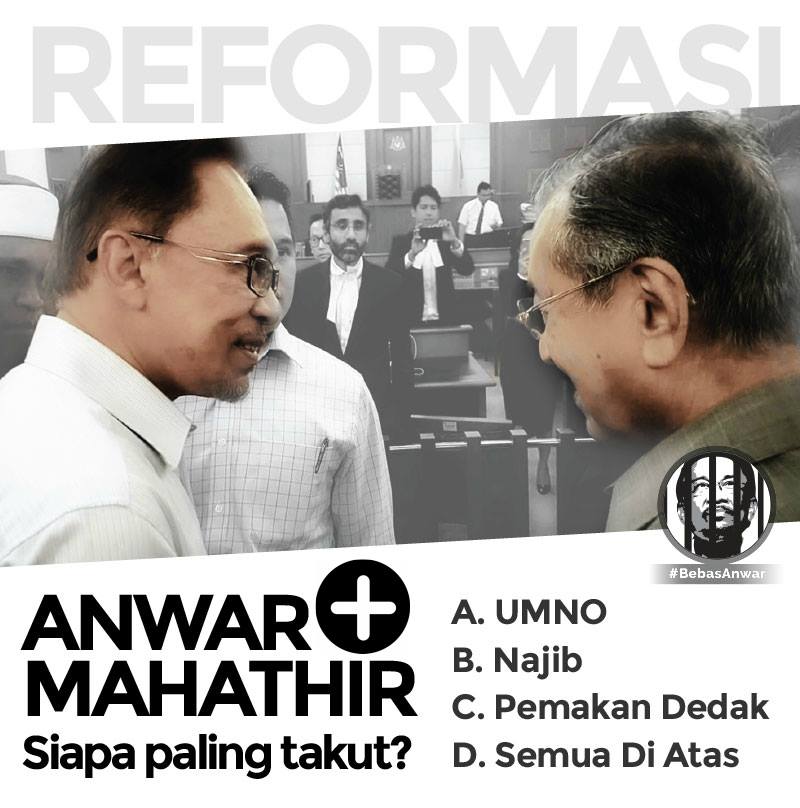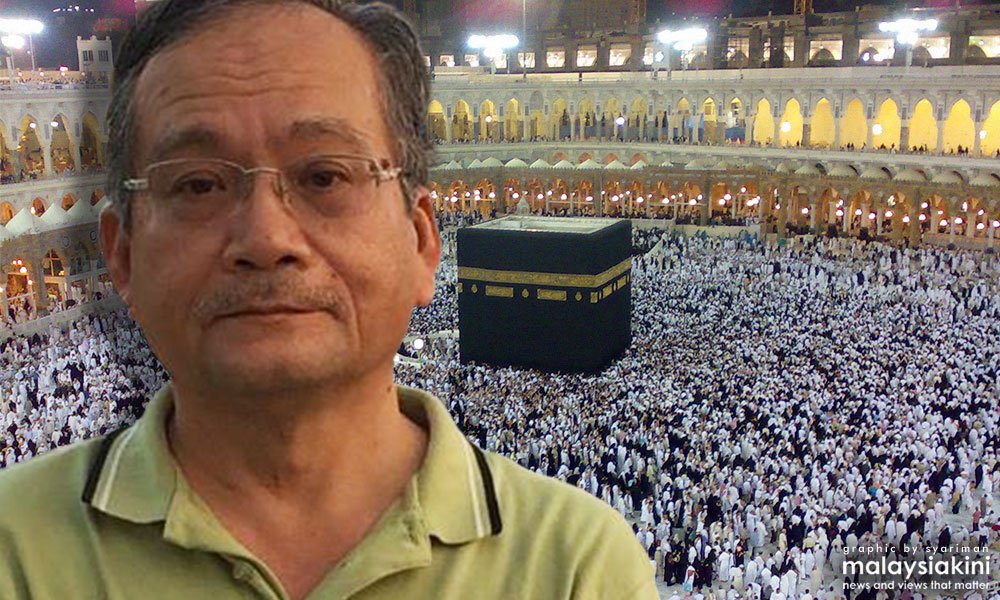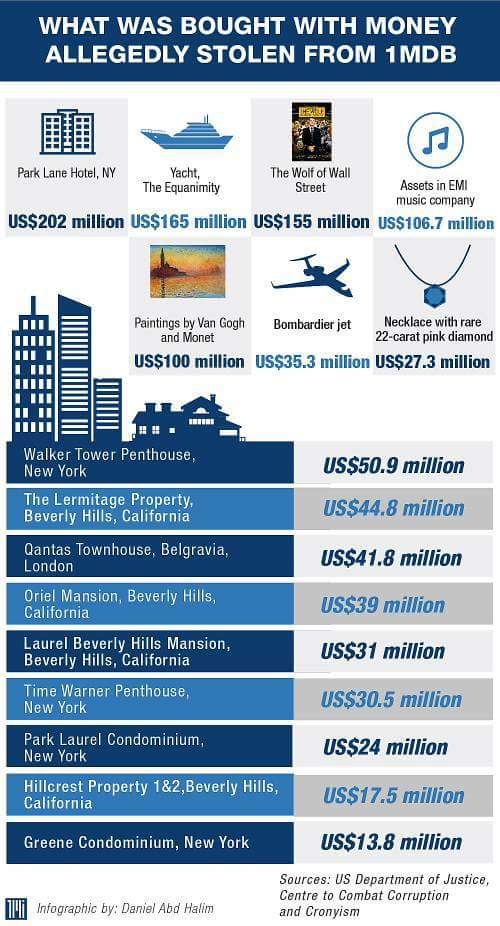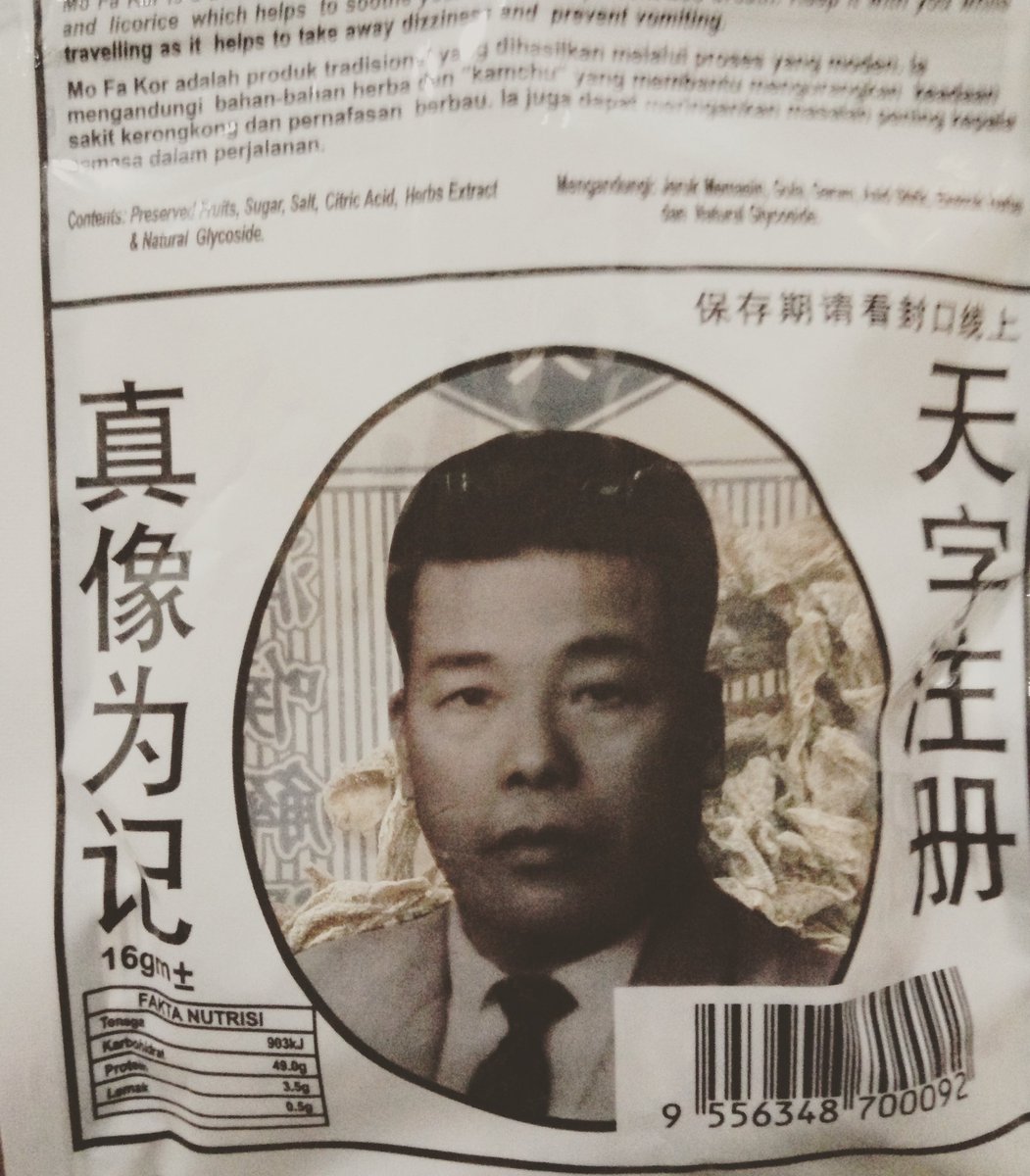 Selain Guan Eng,uncle ni antara yang paling teruk kena fitnah di negara ni.
Dulu tika sekolah bebudak kata asam tu tahi hidung dia.
cheers.