Kalau parti agama mengambil keputusan untuk saman Sarawak Report round kedua kerana memfitnah parti itu menerima wang RM2.5 juta untuk bayar deposit calon-calonnya dalam pilihan raya lalu, tentu saman itu akan dimenangi dengan mudah.
Pas boleh mengemukakan Najib Razak sebagai saksi utamanya. Menurut Najib beliau tidak tahu mengenai pemberian wang deposit itu. Hujah Najib boleh dijadikan hujah sokongan bagi Pas saman Sarawak Report. Najib boleh diyakini kerana ketika itu dia presiden Umno.
Cuma satu hal yang Pas perlu beri penjelasan berkaitan dengan wang sebanyak RM2.5 juta yang masuk ke dalam akaun dua atau tiga pemimpin Pas. Apakah munasabah atau alasan wang itu dimasukkan ke dalam akaun pemimpin Pas itu.
Dan apakah editor Sarawak Report, Clare Rewcastle Brown membuat tuduhan terbahru itu berdasarkan wang berkenaan?
Sebenarnya walaupun Pas dah menyatakan sokongan kepada Dr Mahathir atas prinsip Islam, namun dakwaan Clare itu tidak boleh dibiarkan begitu. Pas kena bersihkan dirinya.
Soal untuk nak dapat wang guaman (fee), jangan dirisau Pas mempunyai banyak ahli dan penyokong, kalau bagi RM0.50 seorang pun sudah cukup. Lagipun kalau nak saman, tidak perlu di London lagi cukup kalau di Mahkamah Tinggi Kuala Terengganu. - MSO
Najib pencuri dan penipu...
Paul Stadlem rakyat Britain bangsa YAHUDI ini bekerja selama 9 tahun mulai 2009 sebagai Public Relation Consultant kepada Najib Razak.
Dia adalah pekerja kepada APCO Worldwide, syarikat ISRAEL yang diberi kontrak PR oleh Kerajaan NAJIB. Apabila BN tumbang pada PRU14, Paul Stadlen lari meninggalkan Malaysia.
Pada November 2018, Paul Stadlen menjadi orang yang dikehendaki oleh SPRM untuk siasatan. Dia tidak muncul hingga sekarang.
Pada Februari 2019, Paul Stadlen bersama² peguam Umno, Mohd Hafarizam telah didakwa di Mahkamah atas tuduhan pengubahan wang haram berjumlah RM15 juta.
Paul Stadlen dilantik sebagai PR Consultant kepada Perdana Menteri, tetapi Najib menafikan bayaran RM15 juta itu adalah dari Kerajaan.
Persoalannya:-
1. Jika Kerajaan yang lantik, mengapa bukan Kerajaan yang bayar upah itu?
2. Najib berkata bukan dia yang bayar, tetapi mengapa cek² pembayaran datang dari akaun peribadi Najib?
3. Jika Najib tidak bayar, siapa yang bayar dan mengapa pihak itu yang bayarkan?
4. Mengapa Paul Stadlen perlu lari bersembunyi jika Najib atau dia tidak lakukan apa² kesalahan?
5. Apa perlu Najib bersendirian mempertahankan bayaran RM15 juta itu? Mengapa dia tidak minta Paul Stadlen kembali ke Malaysia untuk beri keterangan kepada SPRM?
Jawapannya:-
Hanya Penyamun dan Penyangak yang faham mengapa mereka bertindak sedemikian. Sebab itulah ciri² Penyamun dan Penyangak yang sangat mencurigakan. Setiap kali Najib bercerita, jalan ceritanya sungguh meragukan. - f/bk
Is Petros the 1MDB of Sarawak?...
As Malaysia's 14th General Election was fast approaching in May 2018, Prime Minister Najib Razak became desperate to cling on to power to avoid the hole in 1MDB and other scams to steal the people's money being blown open. Politically, he needed to secure Sarawak which contributed the 25 parliamentary seats in the previous elections in 2013.
Many seats from the East Malaysian state were located in rural areas with an electorate unlikely to be in touch with scandals and corruption plaguing his government. He promised Sarawak Barisan Nasional government a lot more than just an LRT network in Kuching and road connectivity from Sibu to Kapit.
He promised the Sarawak ruling political elite control over its oil money. And so, Petros was created as a vehicle to siphon oil money away. But how would Petros, a company without any knowledge of the oil and gas sector, aim to take over Petronas' role in Sarawak?
Simple – through tactics that was commonly used by Najib Razak and cronies to siphon millions of ringgit for theirs benefit. A tactic that the Malaysian public became very aware following the 1MDB scandal.
Right on top of the list is Taib Mahmud, the governor of Sarawak. Taib needed money (RM1.35 billion) to replenish the hole left by some bad investments between 2006 and 2008 by his family controlled Utama Banking Group ("UBG").
These bad investments included:
1. a 49% stake in Putrajaya Perdana Berhad for RM332 million and a further 51% stake for RM343 million
2. a 45% stake in Loh and Loh Corp Bhd for RM124 million and a further 51% stake for RM205 million
3. Unity Capital Partners for RM350 million
In a now unsurprising discovery, these acquisitions were orchestrated by Jho Low, a Malaysian wheeler dealer who had earlier bought these stakes for much less before selling them to UBG. Jho Low then used the profits to steer himself into 1MDB and control its funds with the blessings of Najib Razak who headed 1MDB.
Taib Mahmud later discovered that Jho Low had profited at his expense and demanded the money back. Eventually Taib's family got back RM456 million in 2010 after all these stakes were sold off losing approximately RM400 million in the process. Since this was a hole created by a Najib associate, Najib was forced into a corner to recover the losses.
Thus, a plan was hatched to tap into Sarawak's oil and gas sector. Petros was PR-ed by Taib's favorite firm – the now disgraced Bell Pottinger (now re-branded here as Klareco) – to take over Petronas' role in Sarawak with the help of its partners Brooke Dockyard and Engineering Works Corporation ("Brooke") and Upland Resources ("Upland"). Together they would replace well established production sharing contracts with under table deals done with cronies.
Brooke's Chairman, Abang Haji Abdul Karim is the brother of Abang Johari, the present Chief Minister of Sarawak.
Upland was a little known company which is listed on the London Stock Exchange. The chairman was Norza Zakaria who was well known in Najib's and his wife, Rosmah Mansor's circles. Norza Zakaria (current Badminton Association of Malaysia & Olympic Council of Malaysia chairman as well) was appointed as the Non-Executive Chairman of Upland in October 2015 and had a 20.5% stake in the company. A slightly larger stake than another well-known Malaysian entity called Tune Assets Ltd, led by Tony Fernandes which held a 16.2% stake.
The plan was simple. Brooke and Upland would sign an MOU to jointly assess, explore and develop Sarawak's oil and gas resources with the overseer being Petros. Together they would bleed the sector to death, fill the coffers of Taib and his cronies and in return Taib will ensure Najib and his Barisan Nasional (BN) coalition get 25 if not more seats from Sarawak come Election Day on 9 May 2018.
However, this did not go according to plan on 9 May. Sick of Najib Razak's deceit and thieving, the Malaysian public voted to oust him. Sarawak fell. Taib Mahmud was not able to keep his promise of 25 seats.
As is now evident, Petros has not made a single statement of its plans, and neither has the CEO or Board come out publicly to explain how it will benefit ordinary Sarawakians. What will become of Petros now? - AOGM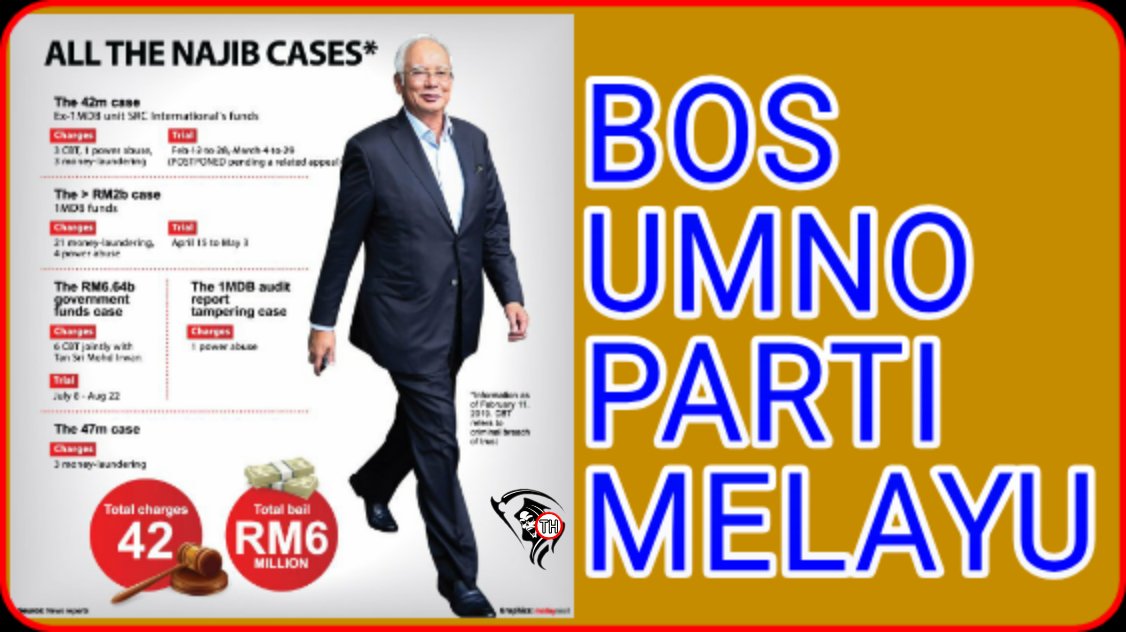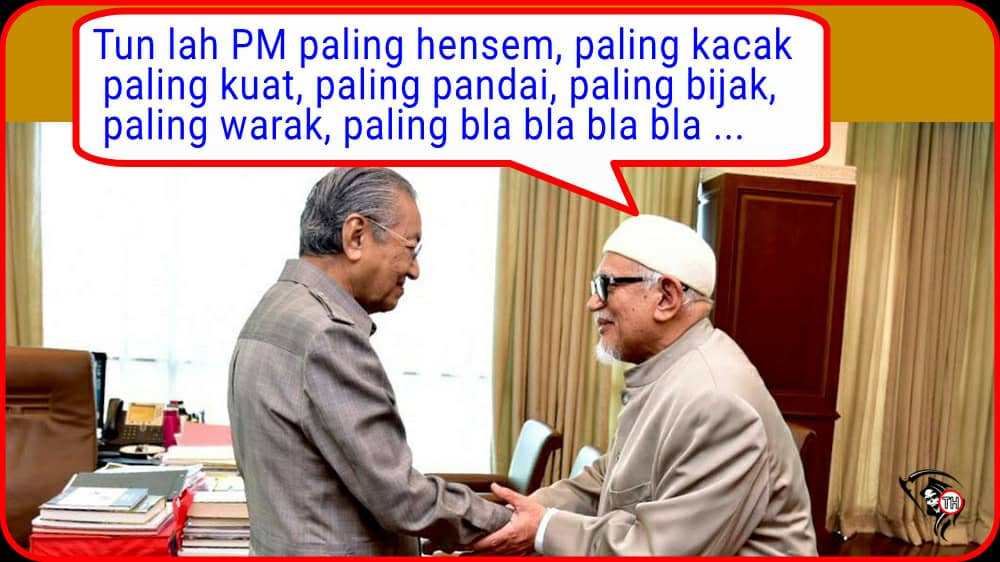 cheers.