Kekalahan PH di Cameron Highland patut menjadi iktibar, menginsafkan para pemimpin PH bahawa kuasa Allah dan undi rakyat menentukan nasib semua calon dan semua parti bertanding. Politik Malaysia sejak 61 tahun dan akan berterusan sampai beberapa PRU lagi tetap berbau perkauman.
Kamu boleh menjaja 'Malaysian Malaysia', 'Malaysia Baru' untuk memancing sokongan rakyat. Tapi kalau Melayu/ Bumiputra merasakan hak dan kepentingan pribumi terjejas dan terhakis maka segala dongeng 'Malaysian Malaysia, 'Malaysia Baru' hanya tinggal kenangan yg pahit.
Ini realiti politik Malaysia. DAP dan PKR parti politik semua kaum. Perjuangannya tidak selari dengan BERSATU yang memperjuangkan kepentingan Melayu/Bumiputra sebagai alternatif kepada UMNO. Kalau ada pemimpin PH yang bermimpi bukan Melayu boleh menjadi PM dan menentukan halatuju kerajaan sekarang maka janganlah terkejut beruk kalau PH berputih mata, hilang kuasa pada PRU 15 kelak. Jangan fikir kerana DAP dan PKR mempunyai banyak wakil di Parlimen dari BERSATU maka mereka mahu menguasai kepimpinan kerajaan menurut acuan politik mereka.
Jangan cari naas politik. Orang Melayu yg beragama Islam tidak akan menerima seorang bernama Anwar Ibrahim sebagai bakal PM kerana mereka berpegang pada wahyu Allah yg melaknati kaum homosek. Kita cabar mana-mana ulamak yang berwibawa yang mengatakan Allah merestui homoseks boleh jadi pemimpin berdasarkan al-qur'an.
DAP menjadi momokan UMNO, PAS dan berbagai ngo Melayu Islam kerana orang Melayu tidak akan menerima dengan dada lapang DAP menguasai kepimpinan kerajaan dan menentukan nasib rakyat di bumi Malaysia. Peristiwa berdarah 13 Mei, 1969 masih menguasai minda orang Melayu. Walaupun majoriti kaum Cina menyokong DAP namun ia tetap tidak dapat diterima oleh sebahagian besar umat Melayu beragama Islam.
Sebenarnya semua parti dalam PH dapat menikmati kuasa sebagai menteri kerana Allah dan rakyat menyokong Tun Mahathir. Ini realitinya. Kalau bukan Tun Mahathir yang memimpin PH hari ini PKR, DAP, AMANAH dan BERSATU tidak akan berlagak sebagai menteri seperti kaduk naik junjung hari ini. Insaflah, wahai para pemimpin dan balaci PH semua. Kamu mengkhianati amanah Allah dan rakyat kalian akan menerima risikonya pada masa akan datang. Ingat 'kun faya kun' kuasa Allah.
Di Semenyeh nanti calonnya dari BERSATU. Seluruh rakyat akan melihat mainan politik dalam PH, dan juga silat serta kuntau UMNO dan PAS. Kalau salah pilih calon, dan kalau matyeh-matyeh BERSATU hanya syok bergambar dengan menteri, makan minum dengan para pemimpin untuk menghiasi facebook alamat BERSATU akan dibungkus para pengundi Semenyih kelak.
Hari ini rakyat lebih bijak dari kebanyakan menteri dan pemimpin politik. Jadi jangan memperlekehkan hak dan kepentingan rakyat, dan jangan menjaja janji yg tak boleh ditepati. - Yahaya Ismail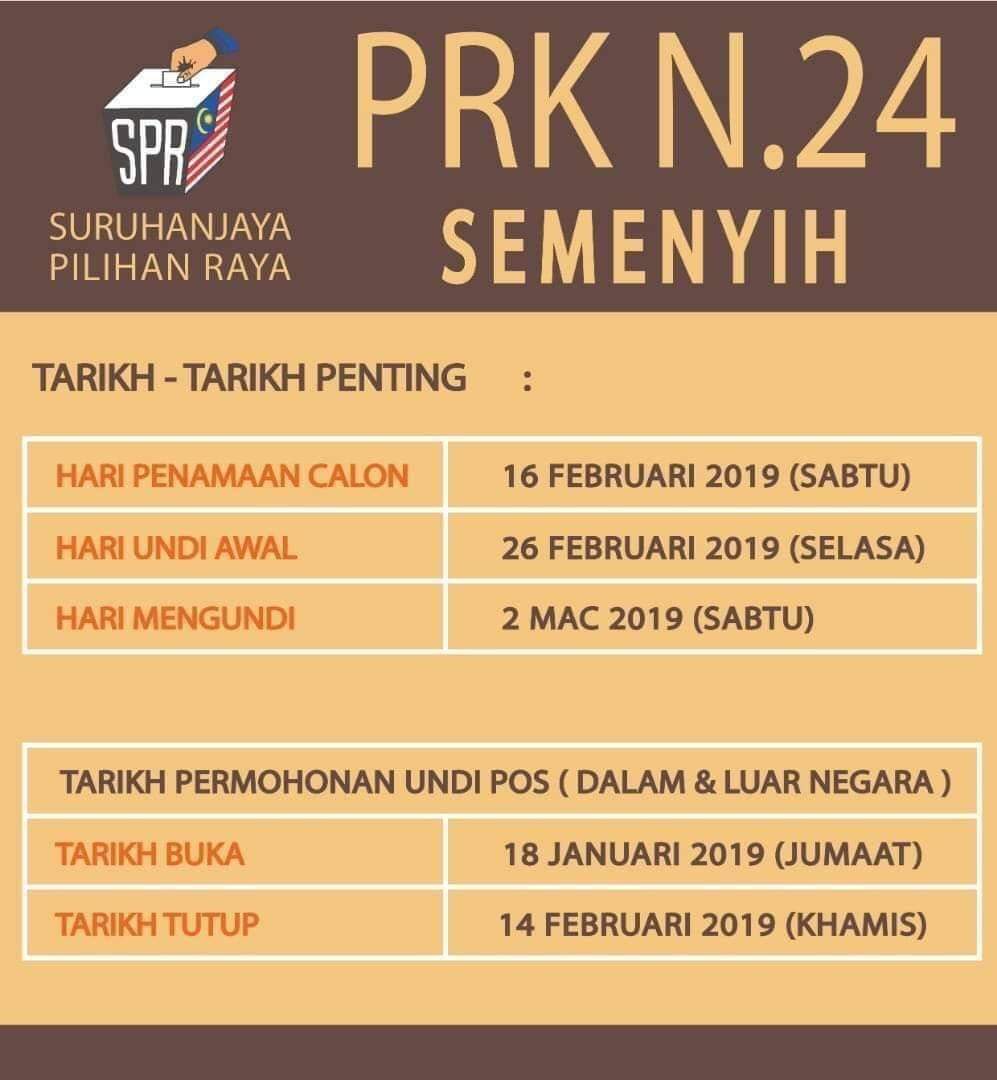 can PH hold on to Semenyih?...
Pakatan Harapan will face another electoral battle in a month, this time for the Semenyih state seat in Selangor.
In the last general election, the coalition scored a comfortable win with an 8,964-vote majority. However, the changing political landscape could see BN and its ally PAS mounting a serious challenge on March 2.
In last Saturday's Cameron Highlands by-election, BN and PAS proved that with the right motivation, the once bitter enemies can form a formidable alliance capable of capturing a majority of Malay votes.
During the general election, BN and PAS contested separately in Semenyih, coming in second and third place respectively.
Even if their votes are combined, the two are still 1,998 votes behind Harapan.
This could be good news for Harapan, as the voting patterns in Cameron Highlands suggested that the coalition retained their share of Malay votes with some minute gains.
In Semenyih, 67 percent of the voters are Malays, Chinese (17 percent) and Indians (14 percent).
A shot in the arm
However, BN's win in Cameron Highlands has given the coalition a much-needed shot in the arm and its newfound zeal could eat into Harapan's votes.
In Cameron Highlands, BN's campaign was centred around the cost of living, Harapan's unfulfilled election promises, as well as the death of Fire and Rescue Department personnel Muhammad Adib Mohd Kassim.
Selangor government think tank Institut Darul Ehsan warned that Umno and PAS' rhetoric could win over suburban and urban Malays if the government does not assuage the community's concerns.
Meanwhile, Harapan must ensure that its non-Malay supporters come out and vote in the Semenyih by-election.
Turnout rates in Chinese- and Indian-majority areas in Cameron Highlands were below the constituency average of 68.79 percent. Comparatively, 70.46 percent of Malay voters turned up to cast their ballots.
The Semenyih seat fell vacant after its incumbent, Bersatu's Bakhtiar Mohd Nor, died three weeks ago.
Bakhtiar had wrested the seat from BN in a four-cornered fight on May 9.
Besides Harapan and BN, PSM's S Arutchelvan might vie for the seat again.
It also remains to be seen if former premier Najib Abdul Razak would hit the campaign trail for Semenyih, as he did in Cameron Highlands.
Nomination for the Semenyih seat is on Feb 16. - mk
Clear and Present Danger For PH...
Semantically speaking, the Pakatan Harapan (PH) did not lose the Cameron Highlands parliamentary seat in the January 26 by-election. The seat did not belong to it in the first place. The results were a status quo. The Barisan Nasional (BN) retained the seat.
What is significant is the ruling PH lost to the opposition BN with a larger majority. In the last May 9 General Elections the PH candidate, Manogaran Marimuthu (from the DAP), lost to BN's Sivarraajh Chandran (MIC) by 597 votes (2.45%) in a 79-per cent voter turnout and a 5-way fight. Sivarraajh subsequently lost the seat after an election court on last November 30 found him guilty of vote-buying.
On January 26, Manogaran, who was contesting the Pahang seat for the third time, was unequivocally defeated by the BN's novice candidate, retired police officer Ramli Mohd Nor, 61. Ramli is "first" on at least three counts. He is an Orang Asli. He does not belong to any political party. He successfully contested on behalf of the BN.
He polled 12,038 votes against Manogaran's 8,800 to earn a majority of 3,238 votes or 15.11 per cent on a turnout of 68.79 per cent. There are several factors that contributed to BN's larger victory.
Choice of candidates
The BN's high stake poker game paid off. Taking away the traditionally MIC seat and giving it to an independent Orang Asli had minimised acrimony between Umno and the MIC. Being an Orang Asli, it was easier for Ramli to garner the support of his community that makes up 21.56 per cent of the electors.
No one ethnic group is in majority in Cameron Highland. Apart from the Orang Asli, there are the Malays (33.5 per cent), Chinese (29.48 per cent) and Indians (14.91 per cent).
Ramli, being a Muslim Orang Asli, was naturally favoured by the Malays as well. Since Pas opted out, he also benefited from the party's votes. In the nutshell, the BN got a boost from three sources namely the Orang Asli, the Felda Malays and the Pas supporters.
Post-Cameron Highlands
It is wise for the PH strategies and planners to take note of the readiness of Umno to innovate and its growing friendship with Pas. Taking away the seat from the MIC and giving it to an independent Orang Asli candidate was a master stroke. In so doing it reduced the disenchantment among its minority Indian supporters.
The PH, on the other hand, started the race with a disadvantage. For a start Cameron Highlands was not its seat and its candidate wasn't exactly everybody's first love. Twice defeated he wasn't also a fresh face.
The highland seat has always been a BN stronghold dedicated to the MIC. It is said that whenever an MIC leader felt unsafe he would run up the mountain to seek refuge in Cameron Highlands.
Additionally, the PH suffered what all government parties went through after a successful general election – the honeymoon ended and the dissatisfaction set in. The PH record in the last eight months has fallen short of the expectation of even its most realistic and loyal supporters.
Granted that it took over from the kleptocratic BN government a crippled economy and a corruption-riddled administration, the people are yet to feel the real fruits of their labour. They had expected former Prime Minister, Mohd Najib Abdul Razak, to be jailed months ago.
They were upset seeing him behaving as if he is still the Prime Minister. His supporters are regaining their confidence and are urging him on – the latest being with the "apa malu bosku" campaign. Without depriving him and his co-conspirators justice, the people will be happier if they are assigned to the prison for their offenses as soon as possible.
Underperforming
Then there are the more fundamental things like the prices of goods and services, unemployment and affordable homes. The complaints are familiar. Ministers, deputy ministers and their political aides are not as friendly and as hardworking as when they were in the opposition.
Now that they are in the government, they are bureaucratic, distant and unfriendly. Some even picked up fights with their own supporters. This is suicidal. After promises upon promises being broken, the people don't anymore buy the "akan kaji" (will study) excuses and blaming the last government.
I am forced to give poor marks to minsters responsible for food production, supplies, transportation, pricing, monitoring and enforcement. Affordable food is becoming an issue. Old people had been reported dead fighting for free food!
Ministers responsible for national unity, rural development, education and tourism too must roll up their sleeves or continue to face the call for their removal.
During the Cameron Highlands campaign I saw Ministers and their deputies crowding around the VIP's tables instead of mixing with the people. PH leaders must be seen mixing with the rakyat more often if they want to continue to stay in power.
As a government, they must be united and act decisively against racism and extremism being openly instigated by the oppositions. The people who took the risk voting for the PH during the last general elections deserve better than what is currently being offered.
As I put it in my Facebook posting on January 27, the Cameron Highlands results suggest that there is a clear and present danger for the PH. So be forewarned. If the people could vote the PH in, they could also vote the PH out. - A.Kadir Jasin
Baru menang satu PRK dah dengan riaknya kata rakyat tolak PH. Yang kalah teruk di 4 lagi PRK sebelum tu, ia jelas menunjukkan rakyat menolak PASUMNO.Belajarlah terima hakikat, dari terus menerus dok kelentong sana sini. Masih jugak dengan ego, takmo berubah. Jangan harap la rakyat nak terima..
😂😝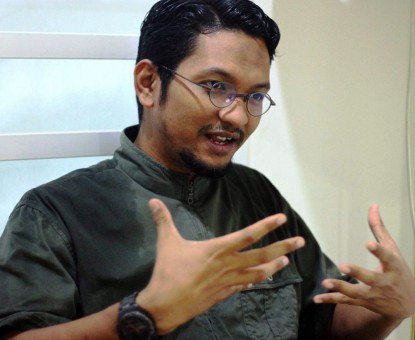 Ramai yang marah2 dengan pelantikan Adun Paloh Johor Sheikh Omar Ali sebagai salah seorang ahli lembaga pengarah Yayasan Dakwah Islam Malaysia (Yadim) kerana Ali Omar daripada DAP.Itu saja bukan kerana sebab lain. ADUN Melayu dari DAP ni pernah curi duit Yadim ke? Marah beremosi bencikan kepada DAP konon. Sedaq sikit hangpa tu pembangkang...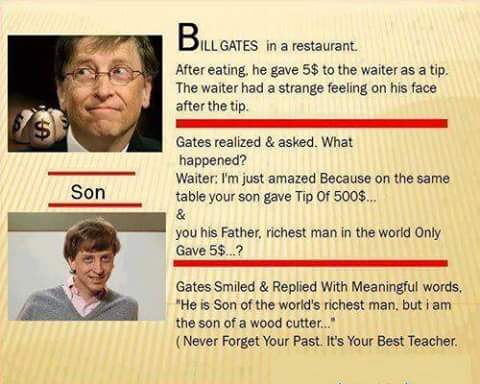 cheers.