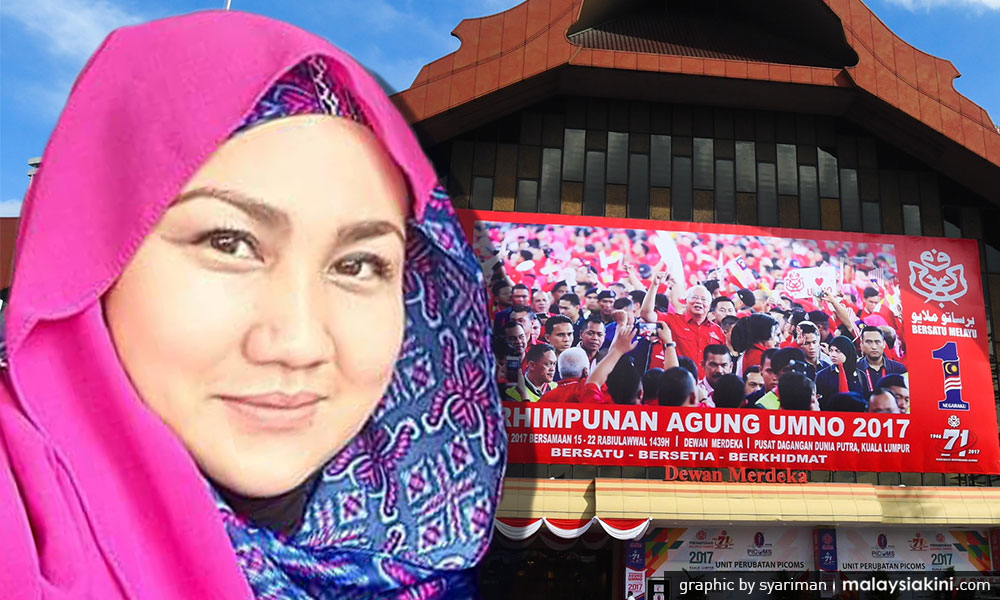 Jabatan Agama Islam Wilayah Persekutuan Kuala Lumpur (JAWI) digesa agar mengadakan operasi pencegahan maksiat besar-besar sempena Perhimpunan Agung Umno (PAU) yang akan bermula pada 5 Disember 2017 ini di PWTC, Kuala Lumpur.
Gesaan tersebut dibuat oleh seorang bekas Ahli Jawatankuasa Kerja Puteri Umno Bahagian Klang, Wan Asshima Kamaruddin yang berkata, setiap kali Perhimpunan Agung Umno banyak berlaku pasangan yang berkhalwat berdasarkan pengetahuan beliau selama 17 tahun pernah bersama parti itu.
"Beliau membuat pendedahan itu kerana tidak mahu lagi bersekongkol dan bersubahat dengan perbuatan maksiat setiap kali berlangsung PAU," lapor Harakahdaily.
'Pasangan isteri dan suami orang'
Dalam laporan itu, Wan Asshima mencabar pihak Jabatan Agama Islam Wilayah Persekutuan (JAWI) membuat operasi besar-besaran bagi menangkap pasangan khalwat.
"Berapa ramai pasangan yang berkhalwat, berapa ramai pasangan bukan Islam bersama dengan orang Islam.
"Dekat situ kita tengok, berapa ramai pasangan isteri orang, suami orang bersama dalam satu bilik," Asshima dipetik berkata oleh Harakahdaily.
"Tetapi saya nampak kemungkaran (itu) semasa saya 17 tahun lagi.
"Sebab itu, saya minta JAWI semasa Perhimpunan Agung Umno (PAU) ini buat operasi besar-besaran di hotel-hotel Kuala Lumpur," tegasnya lapor Harakahdaily.
Dakwaan tawaran projek RM1.5bilion
Akhbar Sinar Harian pada 3 November 2017 pernah melaporkan berkenaan Wan Asshima masuk parti PAS.
Meskipun menerima tawaran projek Tanjung Agas bernilai RM1.5 bilion namun beliau tetap meninggalkan Umno, dakwa beliau dalam laporan itu.
"Saya jenis manusia yang kalau benda itu membabitkan rasuah, integriti dan sebagainya saya tak nak akan 'involved' dengan satu benda itu.
"Jadi saya tinggalkan projek tersebut, saya tinggalkan jawatan tersebut," katanya lapor Sinar Harian.
Beliau berkata memilih Pas kerana sudah tertarik dengan parti itu sejak isu RUU355 diketengahkan lebih dua tahun lalu, lapor akhbar itu lagi. - mk
Khalwat goes on during Umno AGM every year
Avoid KL in the next few days. Penyamun nak bersidang.

-TS...
splits inside UMNO and PAS...
Why did MO1 attend that UMNO Kelantan meeting in Ku Li's house recently? Umno is definitely split. Umno Kelantan is not listening to MO1.
MO1 promised Hadi that PAS will get Kelantan plus 40 seats in Parliament. But Umno Kelantan says no.UMNO Kelantan wants the state government.
So UMNO Kelantan went to see Ku Li for support. Hence that meeting in Ku Li's house. UMNO Kelantan/Ku Li summoned MO1 to attend the meeting. MO1 was forced to go to Ku Li's house.
With Ku Li on their side, UMNO Kelantan told MO1 in his face that they will fight Pas. They are confident they can take over the Kelantan state government.MO1 was humiliated by Umno Kelantan.
Notice that MO1's biggest supporter Anuar Musa was not invited. Anuar has been going around the country telling Umno members Umno can and will work with Pas.
Hadi trusts MO1. And MO1 has also been confiding in Hadi.MO1 calls Hadi on the phone almost every day.
Most importantly, MO1 through various sources has been giving plenty of "kuih" to Hadi through Hadi's trusted men.How much? 1.0 million 'kuih' per week until the elections.
Other PAS leaders especially Kelantan state PAS leaders are not aware that Hadi is receiving so much "kuih" from MO1.1.0 million 'kuih' a week until elections are called is a lot for a party that is used to collecting 'kuih' in Tin Milo from its kampong members.
So Hadi identified a trusted businessman and requested him to handle the 'kuih' but the businessman politely declined. And the next thing his office was raided by the t_x dept.
Previously two of these PAS leaders who received a few million "kuih" each from MO1 went into business and lost a lot of their 'kuih'. One of H__i's wives was also given a contract .
With plenty of "kuih" some of these leaders are behaving strangely by eating their 'kuih' in public as mentioned by SR. Hadi has also started to be wary of them - for attracting too much attention.
Both Umno and Pas are split from the inside.UMNO members and Pas members do not agree with what their leaders are doing.
All these months and years, MO1 has been behaving as if the party is his personal property. With the General Elections still not due, he could ignore the views and the concerns of UMNO and the party members.
Now with the elections coming closer, MO1 is finding out that all his confusing plans and zero strategy planning does require the help and the endorsement of the party, especially the support of the grassroots.
And he is finding out that ignoring grassroots thinking is a very big mistake. For example Kelantan UMNO has long made it known that they will not work with PAS.
In Kelantan, UMNO and PAS members live side by side in the villages. Their dislike for each other over the decades has become personal.It will embarrass them even more if suddenly they were forced to have consensual homosexual sex.
Finally is it bidaah to celebrate our Prophets birthday? Someone should ask this question to Pas and see their reply.Umno celebrates the Prophet's birthday and has made it a public holiday too. - ostb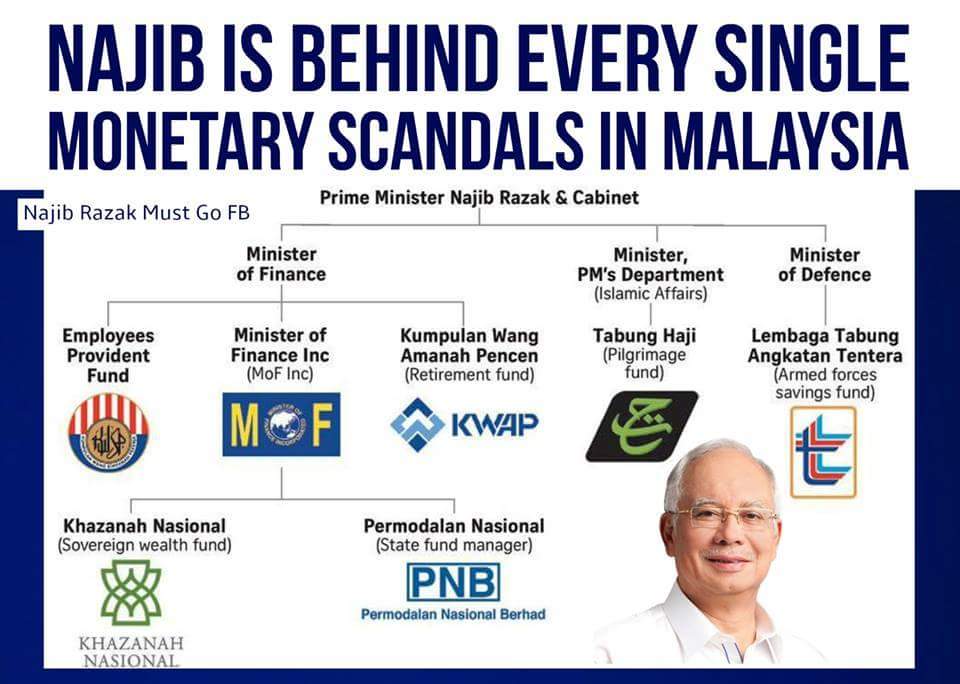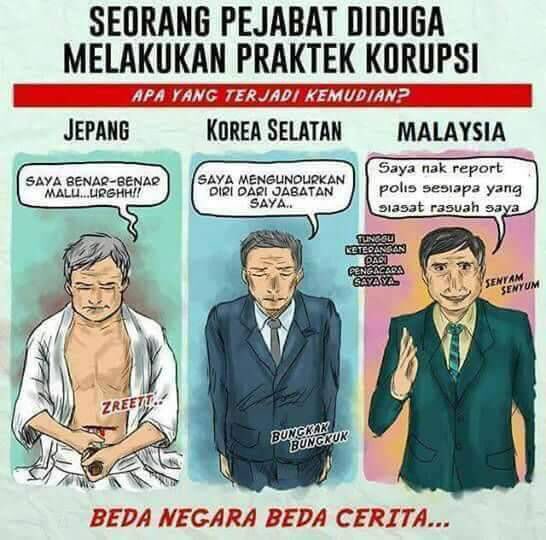 cheers.