Laporan Audit Negara sekali lagi
nobatkan Pulau Pinang sebagai juara
Kerajaan Negeri Pulau Pinang sekali lagi mencatatkan prestasi terbaik dalam Indeks Akauntabiliti oleh Laporan Ketua Audit Negara.
Ketua Menteri, Lim Guan Eng berkata, kejayaan itu adalah hasil daripada keberkesanan pentadbiran Cekap Akauntabiliti dan Telus (CAT) yang diamalkan kerajaan negeri sejak 2008.
"Contohnya lebihan Belanjawan dicatatkan setiap tahun, kenaikan rizab asset lebih 100 peratus, pengurangan hutang kerajaan negeri sebanyak 90 peratus.
"Manakala, lebihan Belanjawan terkumpul sebanyak RM574 juta dalam 8 tahun 2008-2015 berbanding dengan RM373 juta dalam 50 tahun di antara 1957-2007," katanya yang juga Ahli Parlimen Bagan dalam kenyataan, hari ini.
Setiausaha Agung DAP itu dalam pada itu turut mengucapkan tahniah kepada jabatan atau agensi kerajaan negeri di atas pengiktirafan berkenaan.
"Kami berharap pengiktirafan ini akan memberikan galakan untuk mereka terus berusaha gigih bukan sahaja untuk mengekalkan kedudukan cemerlang tetapi memperbaikinya lagi agar semua jabatan atau agensi boleh memperolehi prestasi cemerlang lima bintang," ujarnya.
Laporan Audit Negara 2016 menobatkan Kerajaan Negeri Pulau Pinang yang ditadbir Pakatan Harapan (HARAPAN) di tangga pertama diikuti Kelantan dan Pahang.
Malah, menurut laporan tersebut, terdapat dua jabatan atau agensi kerajaan negeri mengalami peningkatan berbanding penilaian pada tahun sebelumnya.- roketkini
Before we didnt understand but
now
we can see Malaysia owes a lot of money...
THE 1Malaysia Development Bhd (1MDB) scandal is an election issue for voters, especially now that they have been given a clearer picture of what has transpired and its impact on the country.
The continued traction the subject is having outside the Klang Valley suggests that Pakatan Harapan may be able to rally voters around the issue ahead of the 14th general election.
Residents of an Ipoh suburb told The Malaysian Insight that they understood the salient points of the issue after they were explained to them in plain language at a ceramah last night.
The "Love Malaysia, End Kleptocracy" ceramah in Klebang, just outside Ipoh, is the latest in a series of roadshows to explain the multi-billion ringgit scandal to Malaysians, especially those living in rural and remote areas.
The roadshow will culminate in a massive Pakatan rally in Petaling Jaya on October 14.
Housewife Habibah Khalid, 53, said former prime minister Dr Mahathir Mohamad's account of 1MDB events last night was the best she had heard so far.
"His explanation on 1MDB we can understand. We didn't really understand (Prime Minister) Najib's role in it in the past.
"But when Tun M came down here and explained, then we can imagine it," she said.
Dr Mahathir told the audience that Najib had created the state investment fund with financier Low Teck Jho to allegedly generate money to buy the loyalty of his Umno subordinates.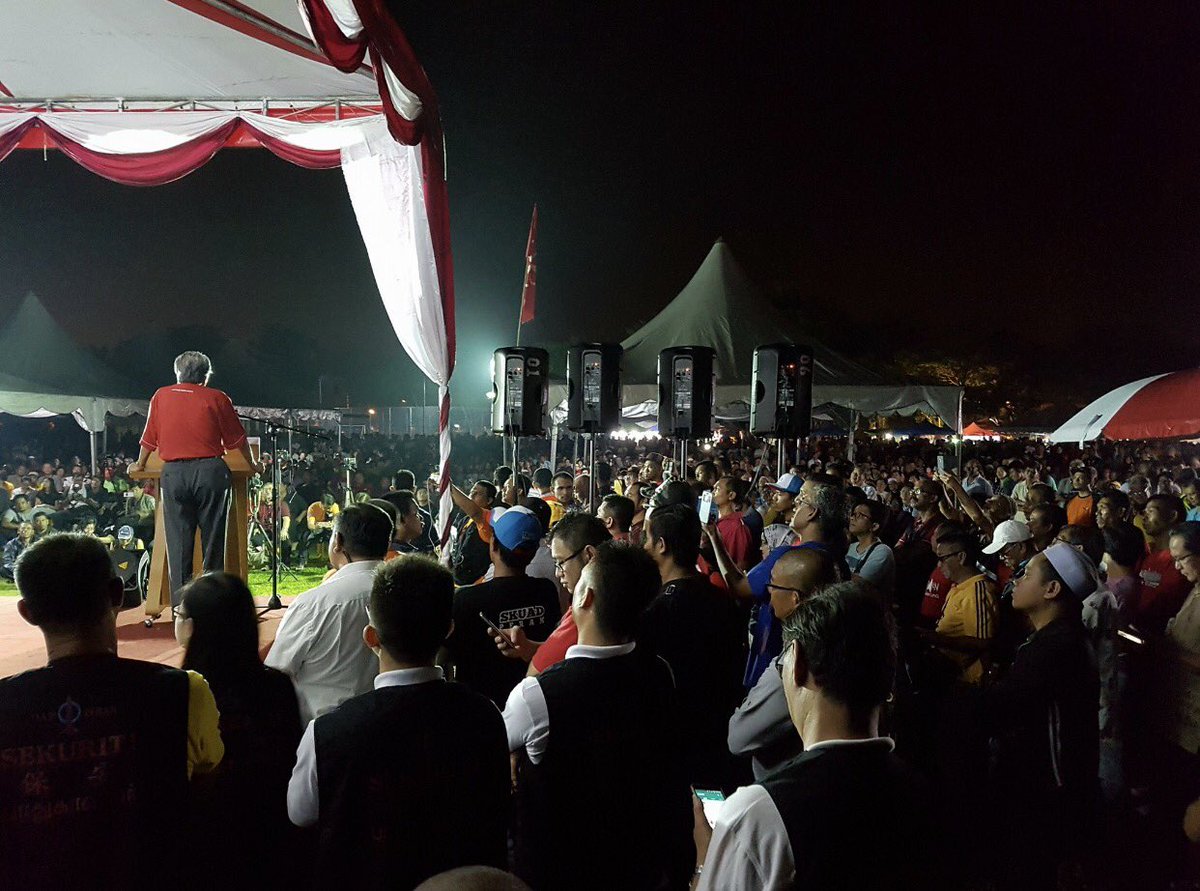 1MDB was used to apply for loans, which were siphoned and stolen, Dr Mahathir said. The RM42 billion debt that had been racked up was then left for the people to pay, he claimed.
Salesperson Beh Hooi Luan, 53, was at the ceramah because of Dr Mahathir.
"I came because a friend told me Tun M would be here.
"We want to change the government as BN has been in power long enough. Tun M spoke about 1MDB in his speech and the country is in a lot of debt," she said.
Nasaruddin M Soid, 46, came to hear what Dr Mahathir had to say for himself after seeing the former premier vilified on mainstream media such as TV3 and Berita Harian.
"I wanted to compare what they were saying about Tun and what Tun himself had to say," said the Kuala Kangsar resident.
"During Tun's time, our country was famous all over the world. Now we have 1MDB; our ringgit is shrinking. The country is in bad shape."
Ipoh resident, Jiwa Yogeswari, 27, hoped the roadshows would continue to offer more talks and explanations tailored for kampung folk.
"I think many village folk still don't understand it. But when Tun explains it, I am able to understand." - themalaysianinsight.com
PAS pun kacau bilau pasai Pak Lebai ni...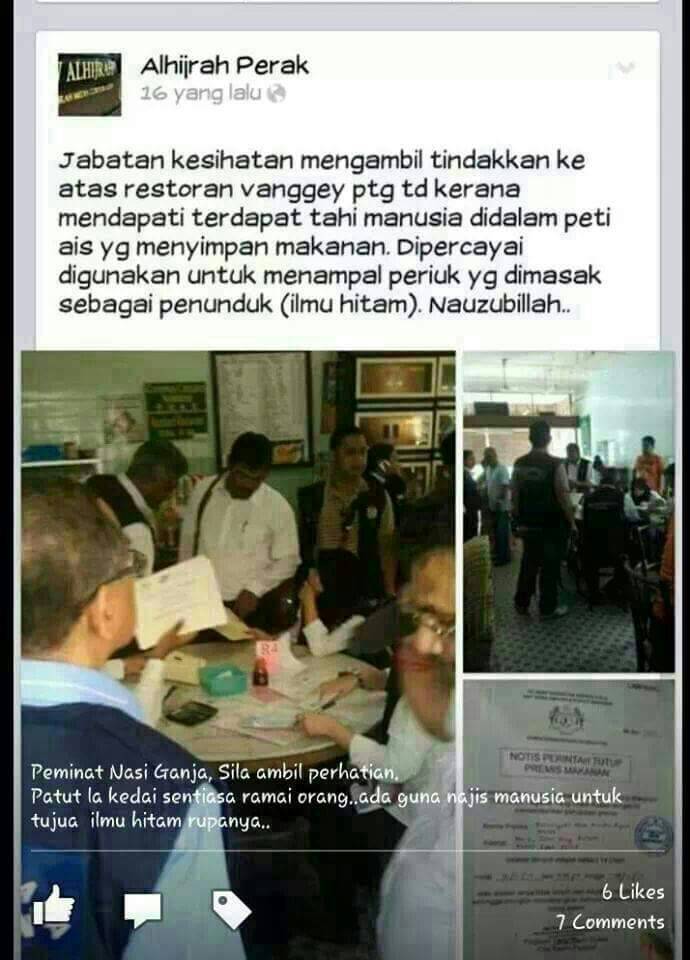 cheers